Fleet frontrunners Punta del Este were embroiled in a fierce battle with WTC Logistics in Race 11 of the Clipper Race.
Punta del Este crossed the second Finish Gate first on Thursday [May 19] at 20:28:06 UTC, with WTC Logistics six minutes behind. GoToBermuda managed to claim third place.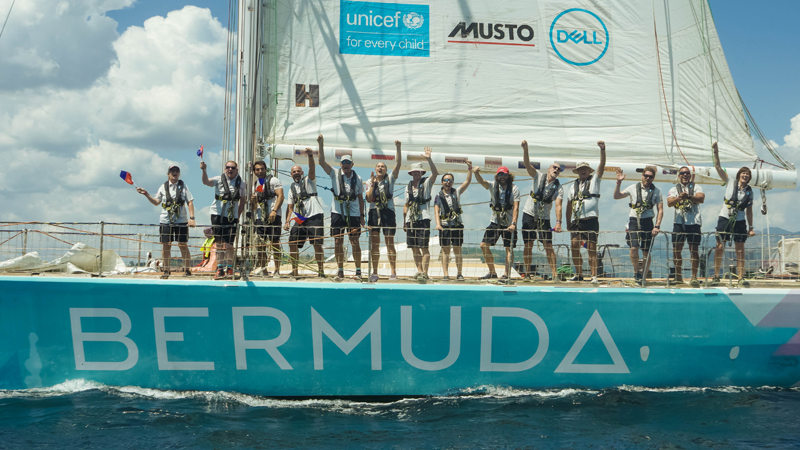 Jeronimo Santos, Punta del Este skipper, told ClipperRoundTheWorld.com: "A day earlier we thought that in these tense wind conditions, WTC Logistics at 37nm [ahead] was too difficult to overtake and we almost resigned ourselves to defend our temporary second position instead of aiming for first.
"However, it only takes one moment and we took it – one wind shift and stronger winds near the coast is what it took to shorten the distance to 1nm to the finish line.
"After a speed battle, we crossed the line 0.8nm ahead. Remember WTC Logistics is a worthy adversary and they are not slow by any means but it shows how a lot of effort and determination pays off.
Dan Jones, WTC Logistics skipper, said: "Approaching the line, we were side by side with Punta del Este for eight hours, making for exhilarating racing with sometimes less than 300m different o the line.
"Congratulations to Punta del Este for just beating us to it, about six minutes ahead of after 3,000nm of racing. Really crazy when you think about it. Now the race is on for our next goal. Finish Gate 3, bring it on!"
David Immelman, skipper of GoToBermuda led his team to third place, crossing the line at 00:35 UTC on Thursday.
He said of the action: "This morning we all gybed over and headed to the gate expecting the westerly to fill in. It did and we are all popping between 8-to-10 knots of boat speed. Relatively flying after the last few days. Ian [Wiggin, the Unicef skipper] is with us on GoToBermuda but to windward, about 2 miles down and Josh [Stickland, Ha Long Bay, Viet Nam Skipper] a little behind but with a better wind angle.
"All three boats have proved themselves to be fast and all sailed well, so now it is down to concentration, trimming and the determination of the crews. I know I could hold off writing this until we have crossed, but to me, this is far more exciting to share while it is happening."

Read More About