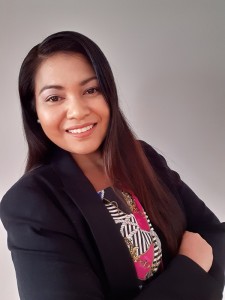 The Raleigh International Bermuda charity said they continue to "fully operate its existing and planned Programmes despite the announcement by Raleigh International UK to cease its own operations by the end of May 2022."
A spokesperson said, "Raleigh International UK has cited reasons for its closure as the combination of reduced funding and foreign aid, and the legacy of two years of delayed and cancelled programs as a result of the Covid-19 global pandemic and its associated overseas travel restrictions.
"Although saddened by this disappointing news, Raleigh Bermuda sees this as an opportunity to potentially partner with other Raleigh societies around the world and other similar organizations to provide its venturers with an expansive array of options for overseas expeditions.
"Raleigh Bermuda has been excitedly preparing for its venturers to participate in Raleigh UK Costa Rica and Scotland Re:Green expeditions for this upcoming Summer 2022 and has been advised that its venturers may still have the opportunity to participate on these overseas expeditions.
"Additionally, since Summer 2020, Raleigh Bermuda has successfully delivered its Bravers programme to more than 95 young Bermudians between the ages of 14-17 years old.
Raleigh Bermuda Executive Director Ms. Dany Pen [pictured] says, "In the Bravers programme, high school students from all over the island come together to address violence in Bermuda, learn about healthy versus toxic relationships, how to find solutions, hold conversations and develop advocacy.
"Raleigh Bermuda is also working to launch its Local programme this summer, for Young Bermudians between the ages of 17 – 24 years old, that will focus on creating safe spaces in the Bermuda community by reclaiming abandoned lands and dilapidated ruins to restore them to their significant cultural heritage value, to further empower Bermudians, and to educate the community on the Bermudian "Identity" and "History".
"The Raleigh Bermuda Bravers programme and its upcoming Local programme both illustrate its strategic mission to expand and reach a wider Bermudian participant community while also fostering a significantly higher and increasing engagement and involvement of its Alumni network for further operational support.
"We at Raleigh Bermuda continue and will continue to meet and exceed our core mission of "challenging young Bermudians to harness their full potential and develop skills for life using overseas expeditions, local training, and continued coaching".
"We value your continued support, look forward to a brighter future for us and our community and ask you to contact us directly with your questions, concerns or feedback at info@raleigh.bm or +1[441] 333-5678."
Read More About