The latest installment of Bernews' series of 'Virtual Shows' features a look at some of the images captured during the 2022 SailGP event in Bermuda, including both the professional racing and the Bermudian youth sailors in the SailGP Inspire programme.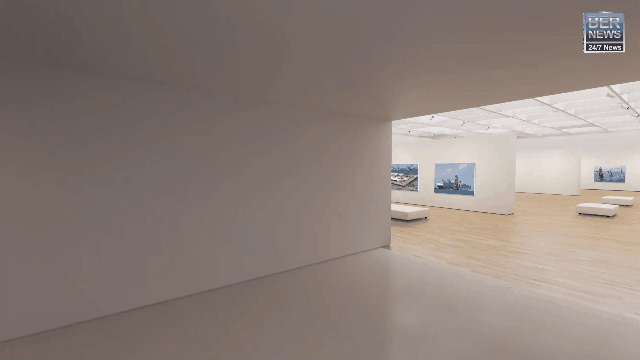 Presented by Hamilton Princess, the event saw a nine-strong fleet take part, with Great Britain, the United States, New Zealand, Australia, Canada, Switzerland, Spain, Denmark, and France all in action, resulting in some spectacular images, many captured by the media crew on the helicopter brought in for the event.
In addition to the professional racing fleet, the event also featured Bermuda's next generation of sailing superstars displaying their skills while taking part in SailGP's Inspire programme, and some of those images are featured in the Virtual Photo Exhibition below.
This marks the fourth in a series of 'Virtual Art Shows' by Bernews highlighting some of the island's many skilled photographers and artists, as well as our own images and designs.
You can view the first one here which showcases submissions to the Dr. Reg Grundy Annual Youth Photography Competition, the second one here, which celebrated Valentine's Day with unique Bermuda-themed graphics, and the third one here which features flowers from across the island.

Read More About
Category: All, Entertainment, News, Sports, Videos