Bermuda's team for the upcoming Commonwealth Games — which will be held Birmingham, UK from July 28-August 9th — has been named, with the island set to be represented by seventeen athletes in five different sports.
A spokesperson said, "The Bermuda Olympic Association is pleased to announce the selection of Team Bermuda for the upcoming Commonwealth Games, to be held in Birmingham, from July 28-August 9th. Each athlete has successfully met the established qualifying standards for their sport, a tribute to their commitment and dedication in preparation for the Games.
"Bermuda has a strong team heading to Birmingham with representation from five different sport disciplines. The BOA is delighted to announce the seventeen member team which will begin competition on July 29th. The team numbers are up from the previous Gold Coast Games in 2018 where Bermuda was represented by eight athletes.
Team Bermuda
Aquatics – Emma Harvey, Madelyn Moore, Jack Harvey
Athletics – Caitlyn Bobb, Tiara DeRosa, Sakari Famous, Dage Minors, Jah' Nhai Perinchief
Cycling – Caitlin Conyers, Kaden Hopkins, Nicholas Narraway, Conor White
Squash – Emma Keane
Triathlon – Dame Flora Duffy, Erica Hawley, Tyler Butterfield, Tyler Smith
Chef de Mission, Mrs Donna Raynor, echoed these remarks: "I am pleased with the team selection. I recognize the team is young but they all have a lot of experience. I look forward to working with the officials who will be traveling with each sport and I'm excited about the Commonwealth Games competition for Team Bermuda."
Triathlete Tyler Butterfield stated: "It is always an honor representing Bermuda at any significant sporting event, but there is something special about a major games event such as the Commonwealths. It is such a privilege and honor to race under the Bermuda flag and wear the Bermuda uniform."
Sakari Famous who will be competing in the high jump responded by saying, "I am super grateful to be able to represent my country on the big stage again participating in the Commonwealth Games! I'm also excited to share this opportunity with the rest of the team! "
Swimmer Emma Harvey is quoted in saying, "I could not be more honoured to be representing Bermuda amidst a group of such talented athletes. This is a phenomenal opportunity, and I am incredibly excited to compete and support the rest of the team."
The BOA said they "would like to take this opportunity to congratulate Team Bermuda on their selection to compete and represent Bermuda at the 2022 Birmingham Commonwealth Games."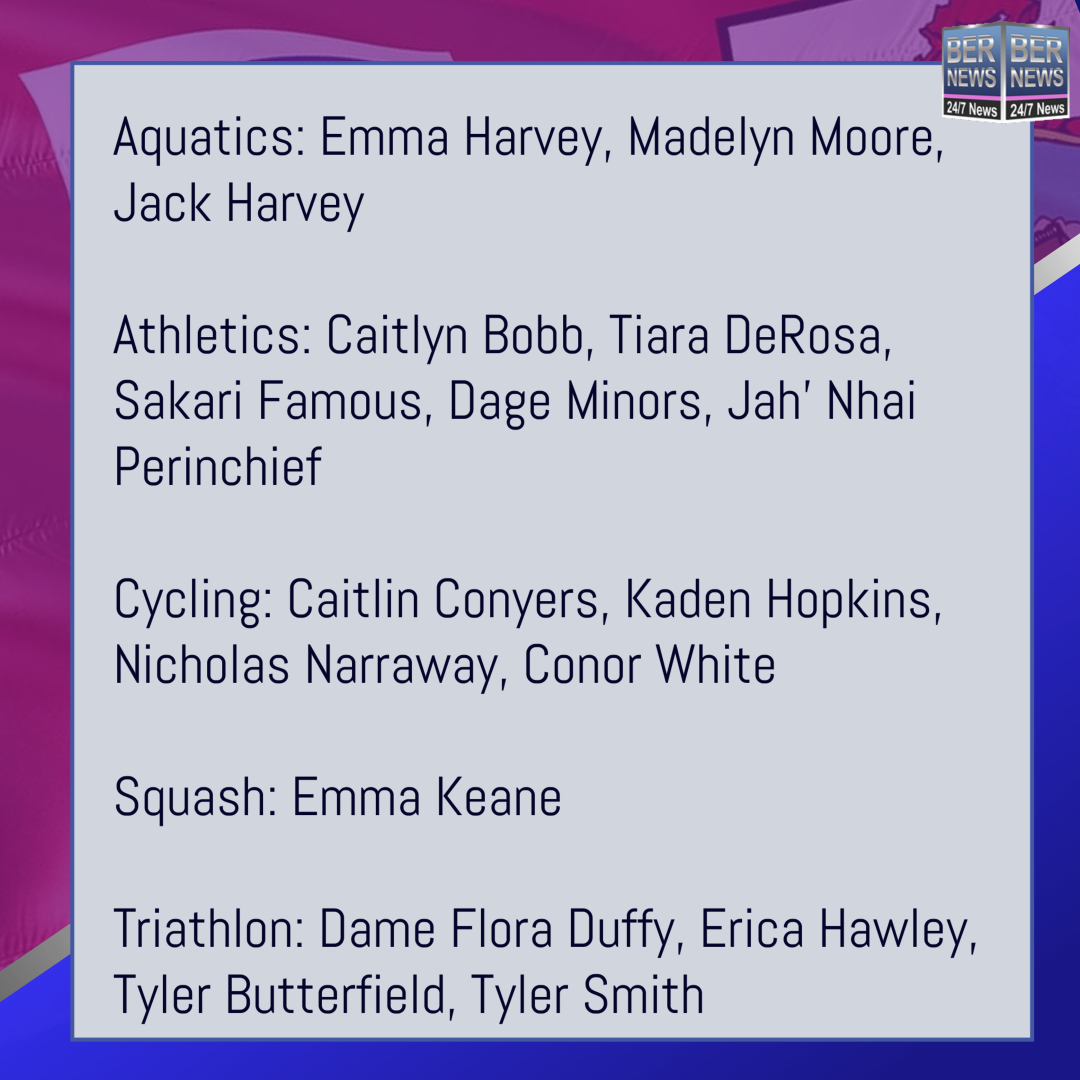 Read More About