Mikal Dill, Ryan Outerbridge, Liam Flannery, Alexander Miller, and Nicholas Narraway will be representing Bermuda at the inaugural Caribbean Games, which will be held starting later this month in Guadeloupe.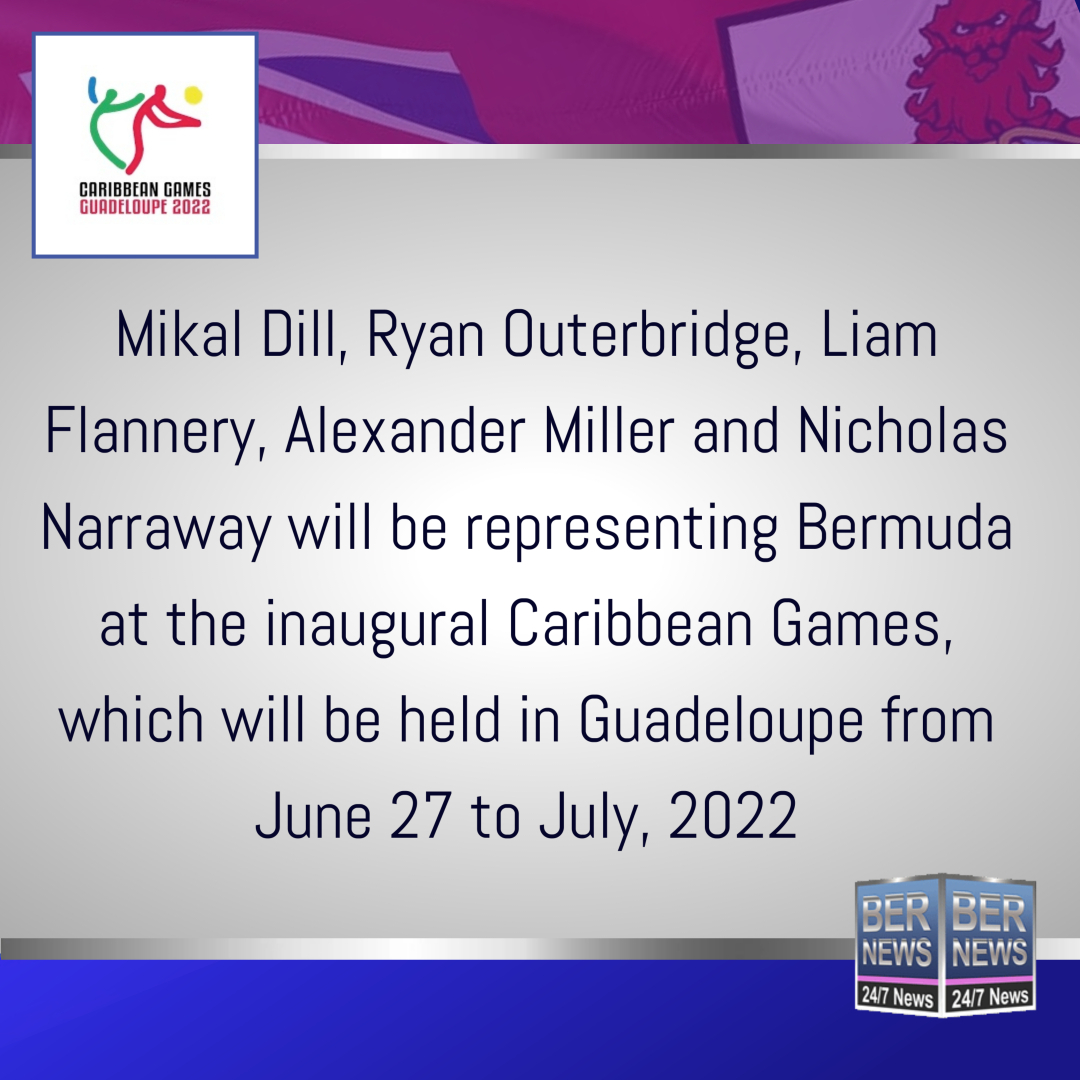 The Bermuda Olympic Association said, "The inaugural Caribbean Games will take place in Guadeloupe from June 27th – July 3rd, 2022. The Caribbean Games will debut seven sports including Athletics, 3×3 Basketball, Cycling, Futsal, Judo, Netball and Swimming.
"With athletes competing from 29 different countries. Competition for Team Bermuda begins on June 30th with the Cycling Time Trial and Athletics starting on July 1st.
"The team that will be representing Bermuda is:
Athletics
Mikal Dill
Ryan Outerbridge
Cycling
Liam Flannery
Alexander Miller
Nicholas Narraway
"The Caribbean Association of National Olympic Committees [CANOC] was established in 2003 with the goal to promote sport in the Caribbean and to host a regional game for athletes under the age of 23. Approximately 800 athletes and 200 officials will participate in what will be a historic first Caribbean Games.
"We are excited to participate in the Caribbean Games and are proud of the athletes that have been chosen to represent Bermuda. We look forward to watching them compete."

Read More About