Earlier this week, Minister of National Security Wayne Caines recognized the winners of the 2017 TechAwards.
The event, which took place at XL Catlin, was celebrating its 10th anniversary year. The purpose of the TechAwards is "to publicly recognise the outstanding achievements being made in information technology in Bermuda. The initiative serves to motivate and encourage more development of the sector through academic, industry and charitable pursuits."
Minister Caines and winners of this year's Tech Awards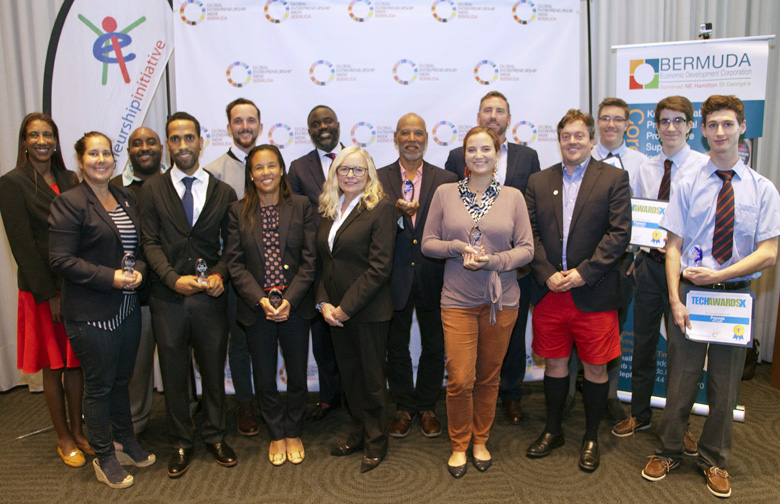 During his remarks to the attendees and nominees, Minister Caines said, "Technology is today's greatest enabler of progress. The Department of ICT Policy & Innovation within the Ministry of National Security recognises this and consistently promotes initiatives that encourage innovation through technology, e-skills development and e-entrepreneurship.
"The Technology Innovation Awards, or TechAwards, are the island's opportunity to celebrate advancements and achievements among the ranks of Bermuda's technology trendsetters. And our past winners have demonstrated the many innovative, compelling, exciting ways in which technology has enhanced life. So I am happy to be here to learn about the next crop of TechAwards winners and to meeting some who have won this same distinction over the past ten years.
"Every time a Bermudian is given the opportunity to strive for success, they continually impress us with their drive, creativity, and hard work. Bermuda's entrepreneurs and innovators are not afraid of buckle down, persevere, and shine."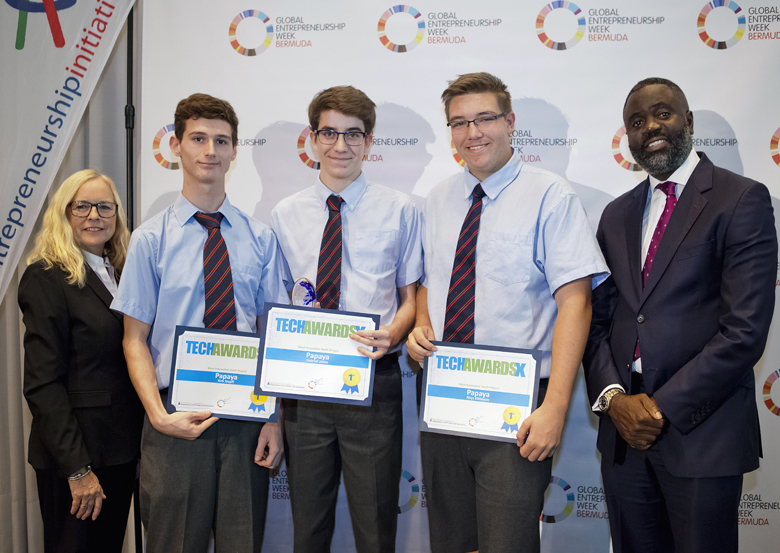 2017 TechAwards Order of Finish
Most Innovative Youth Project
1st Papaya
2nd PAYAKID
3rd Team Bermuda FIRST Robtics
3rd BermyCreative
Innovation of the Year – Local Market Focus
1st WECount
2nd Premier Tickets
Most Innovative Mobile App
1st Winnow Tours
2nd Kiesha the Mermaid
3rd Dealio Deals
Finalist Kemonomahjong
Finalist Memorwin
Innovation of the Year – International Market Focus
1st Bermuda Broadcasting Company
1st First Atlantic Corp
2nd Bespoke's inTell Captive
Founder' Award

Read More About
Category: All, Business, technology