[Written by Dale Butler]
The Willowbank Resort in Sandys Parish is back. Since reopening, it has added a variety of shows to its repertoire so it was no surprise to attend the premiere opening of the real life experience of a top lawyer who was touched by God and redirected to a songwriting career.
Janita Burke, lawyer, and Bim Bademosi, producer and music teacher, have joined forces to produce 'Experience Vol. 1′ with the Century 22 Band consisting of Johnny Woolridge [keyboards], Wency Woolridge [guitar] and Bim Bademosi [guitar and sound]. Under the banner of Kairos XXII Productions, this event will run for the next three Saturdays with doors opening at 7 p.m. and showtime at 8 p.m.
Ready to add to the spiritual journey of Ms. Burke are singers:
Shani Smith
Shardae Lee
Candace Furbert
Jecoa Burrows
Rickeesha Binns
Gita Blakeney
The full cast will take you on a musical journey introducing you to a number of original songs written by Ms. Burke and a few international favourites:
Sailing
I've Got to Be
All Night Long
Controversial
4 Women
If you are interested in being entertained in a beautiful seaside setting why not try something different. Light hors d'oeuvres are served so you can lay back and enjoy the show. For tickets, ptix.bm is the main supplier. For additional details, you can contact Kairos at 234-2222 or 505-7729.
- Dale Butler is the Professor of Local Music and also writes restaurant, book and dance reviews for Bernews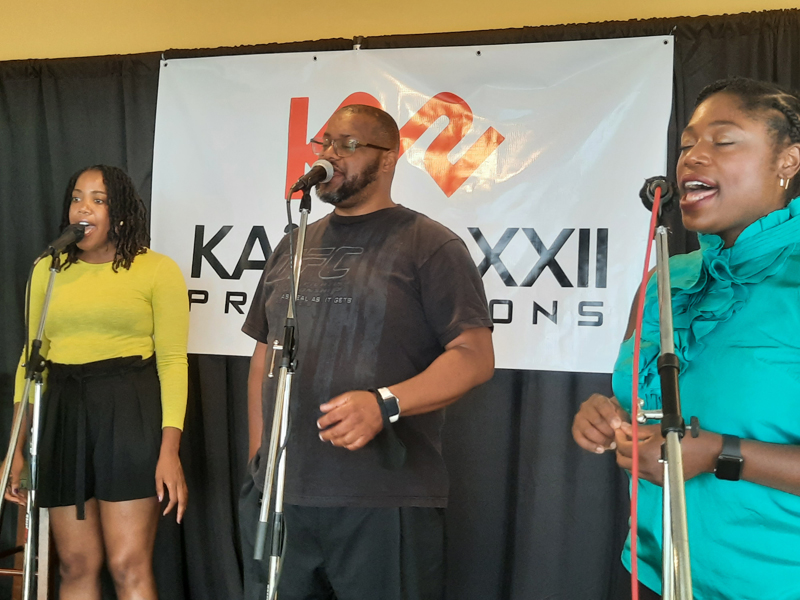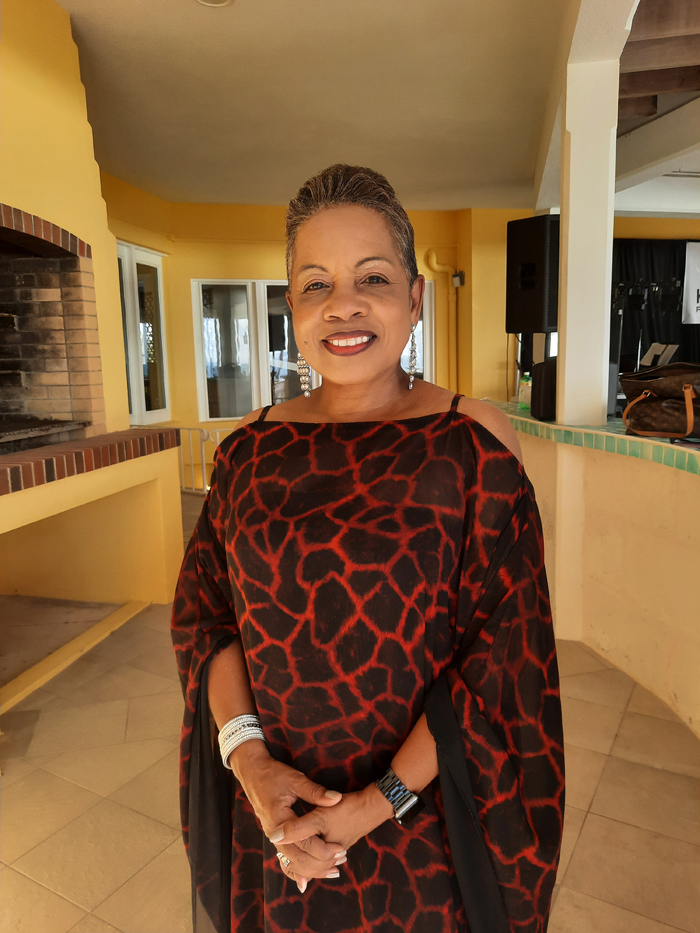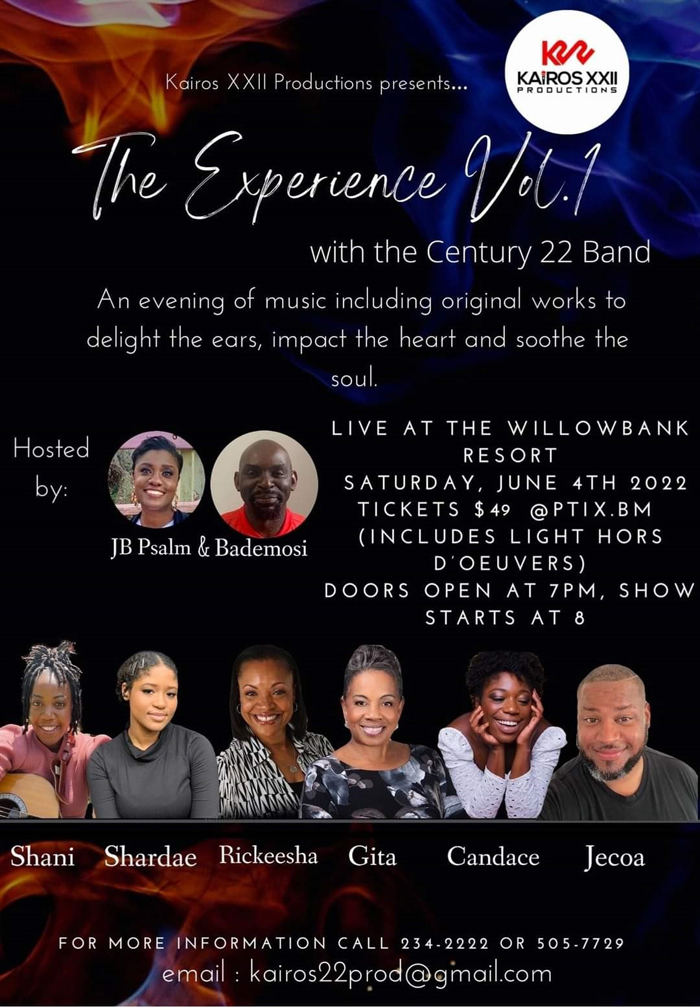 Read More About
Category: All, Entertainment, Music