[Written by Dale Butler]
Entrepreneur and owner of Medical House Limited, Bermuda, Mickey Robinson, established a solid commitment in that realm where he heard that, in addition to providing good equipment and service, his customers frequently raised the question about local entertainment.
We all know what Bermuda had from a variety of discos, shows in hotels, and community music events that started to disappear, even before Covid, as music trends changed. As voices grew, as busy as he was, he was able to get a group of friends to provide the necessary support to have had 30 shows [12 with dinner] in the past 15 months. The shows sold out in a few days without any public adverts. Word of mouth adds you to a list and before you know it you are in a beautifully decorated hall at the Ex-Artillerysmen's Association listening to Nadanja Bailey play the top hits of your teenage life, and two bands ready to entertain.
On Saturday, September 23, a mature audience of well-dressed patrons eagerly attended a great night of entertainment and service. With Kenny Rawlins of Kenny's Kitchen as the caterer, plates were filled with a wide selection of main course dishes and a variety of desserts, topped off with a complimentary alcoholic beverage or two soft drinks. Add two main bands and line dancers and you had a bargain of pleasure for another night to remember. While you might hear complaints on the street about arthritis, etc, there was no evidence of it that night with smiling faces, loud rounds of applause, and dancing.
Host organizer Mickey gave opening remarks and introduced new local band Kilase, consisting of:
Dawn Fubler – bass
Sheila Smith – piano
Cher-Ann Raynika Brangman – alto sax
Johnae Furbert – drums
The band immediately set the tempo with an excellent repertoire of songs that the audience loved:
In A Sentimental Mood – Duke Ellington
Make You Feel My Love – Adele
If I Ain't Got You – Alicia Keys
Lift Me Up – Rihanna
Sweet Love – Anita Baker
Endless Love – Lionel Richie and Diana Ross
What's Going On – Marvin Gaye
Mister Magic – Grover Washington
Kilase's warm and passionate performance of popular songs was definitely a hit that endeared them to the audience. No doubt their extensive backgrounds will paint a bright future because they are confident and picturesque in their tiger motif dress, but most importantly they are four talented women who clearly are going places with the foundation they set that night.
Just when I thought line dancing was dead in Bermuda, two rows of women appeared eager to take off like it was the May 24 marathon. Dance should be our national athletic plan because these ladies were non-stop, having been guided by the most popular line dance songs that are stamped on their minds for eternity.
It was truly spectacular as they showed their absolute pleasure as they stood in front of the crowd, not missing a step. Participating was Wanda Maxwell, a former Bermuda Folly with extensive experience in our general schools and dance schools with Zumba. She has used her four years of training in New York to teach newcomers and add new moves. In fact, she will be offering classes for everyone on Wednesdays at the Blue Water Angler's Club & Bar, 28 East Broadway, Hamilton at 6.00pm.
The night could have ended there, but Mickey brought on Working Title, the giants of Bermudian entertainment who have established themselves as top entertainers with a wide selection of songs and dances. Band leader and vocalist Lamont Robinson shone brightly at the forefront as he set the house on fire, backed by a very gifted band:
Ryan Durrant – keyboards
Jordan Lambe – drums
Dave Pitman – bass guitar
Albert Joell – guitar, percussions and vocals
Sarafina Durrant – lead vocals [see a previous review]
This is the energizer band of Bermuda, with a non-stop repertoire that the audience loves and enjoys singing along with. The songs included Caravan of Love, I've Got Sunshine On A Cloudy Day, plus an extensive list of non-stop songs. Together with Nadanja adding his Jamaican elocution, the audience received a bounteous thanksgiving of local entertainment that left them completely satisfied and confirmed that Mickey has risen to become a master organizer who gets things done at a very high level and is able to sell out in just a few days.
You might think that the next event up his sleeve is being developed. No! It was released as follows:
Sunday, October 1: Cruise, sold out. If you take a deep breath so will be the next one.
Saturday, October 14: Leopards Club, 12 Brunswick Street, Hamilton at 6.00pm with a cocktail hour, dinner by Quality Kitchen and Chef Raymond Dowling, pianist Wayne Davis and drummer Mr. Earl Leader, and last but not least, the number one band in Bermuda which is highly in demand [read my previous review]: Tino Martinez and Company with Gita Blakeney.
If you see Mickey Robinson, commend him for picking up the torch and providing work for our entertainers, chefs, and clubs, desperately needed after Covid, so that new life is being breathed into Bermuda, which is what he does daily with his business.
Congratulations to him for a job well done. Events like these take a lot of planning and he is doing it as a non-profit activity. With such a great year of Saturday night live shows so far, and more ahead of him, I have no doubt he will continue to be Bermuda's number one producer – a title he might not relish, but he brings life into people during his day job, so at night it is an extension of his thoughtful kindness. Thank you Ex-Artillerymen's Association for continuing the tradition of having live shows. Your location and great service from the kitchen to the bar are indeed priceless.
- Dale Butler is the Professor of Bermuda Music. He writes a variety of reviews for Bernews and can be contacted at 595-9841 or daledbutler@gmail.com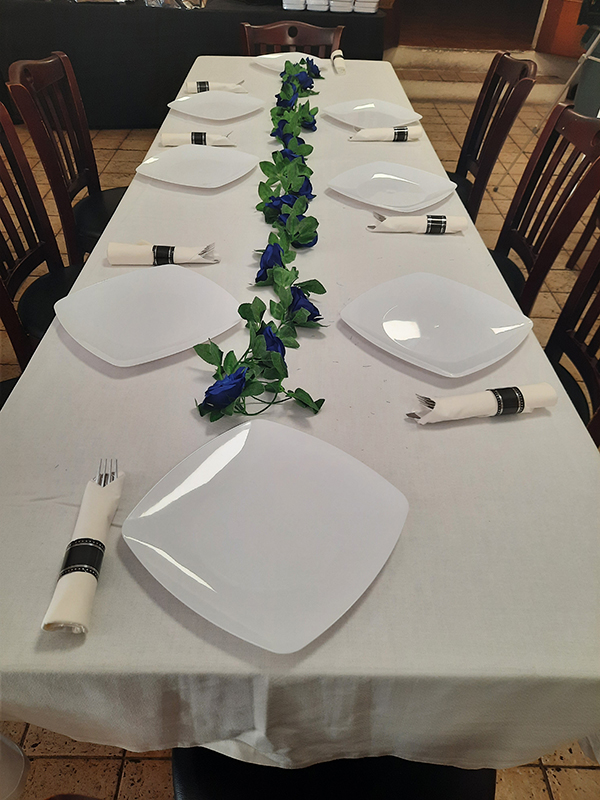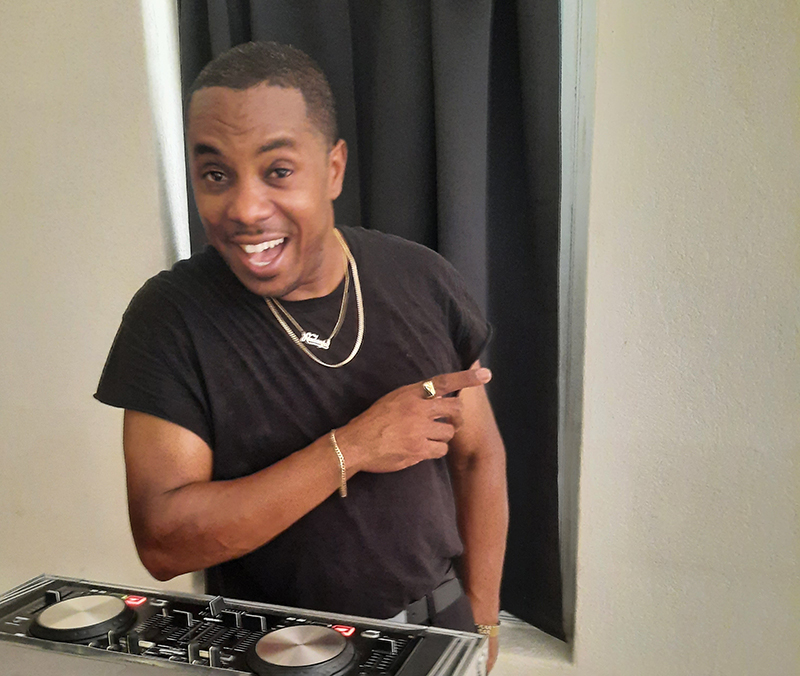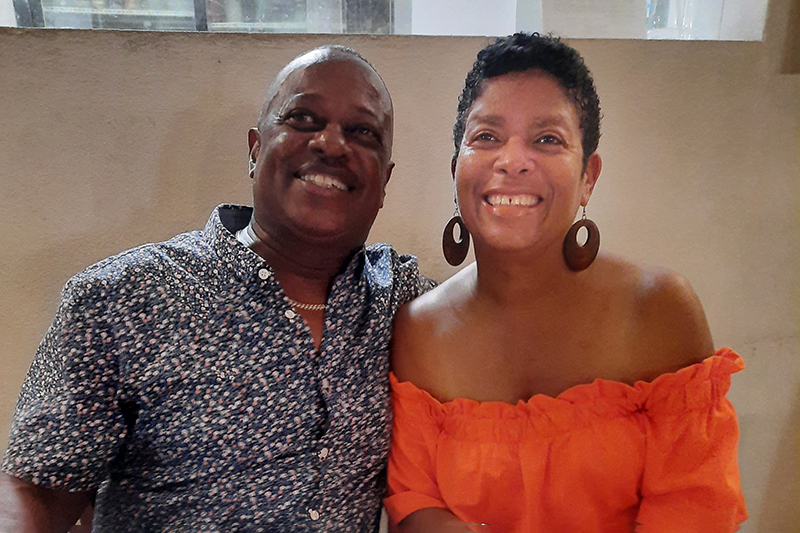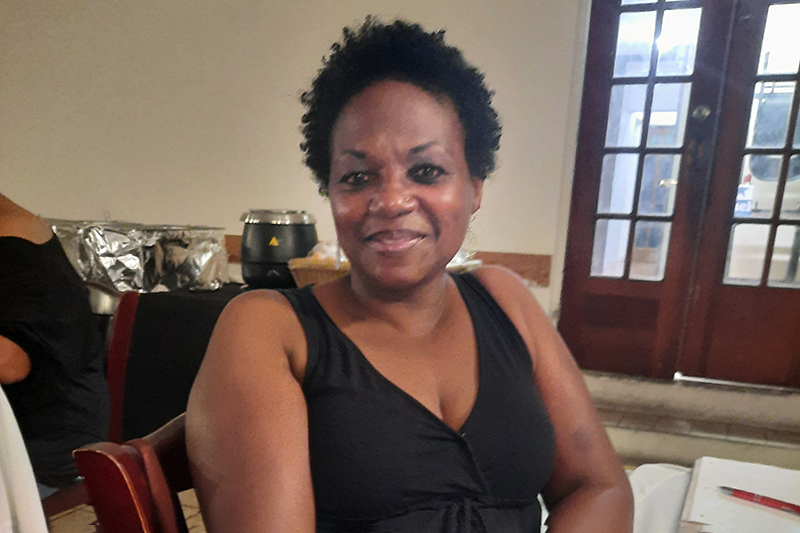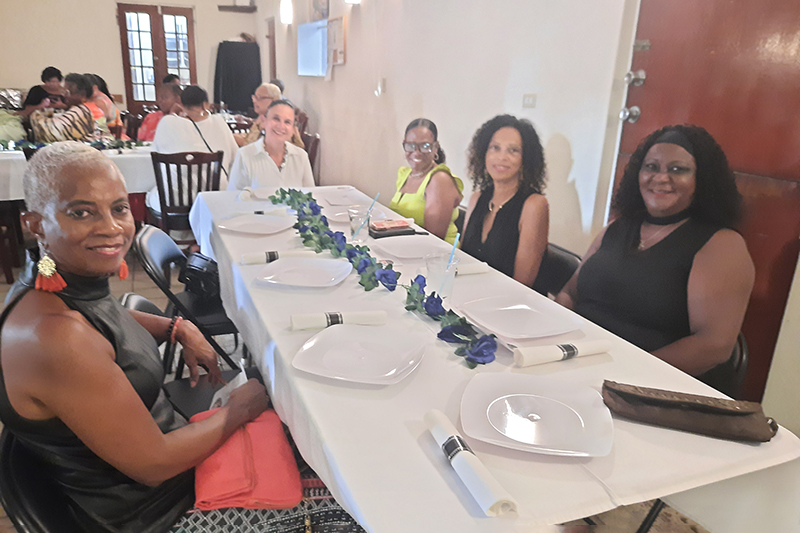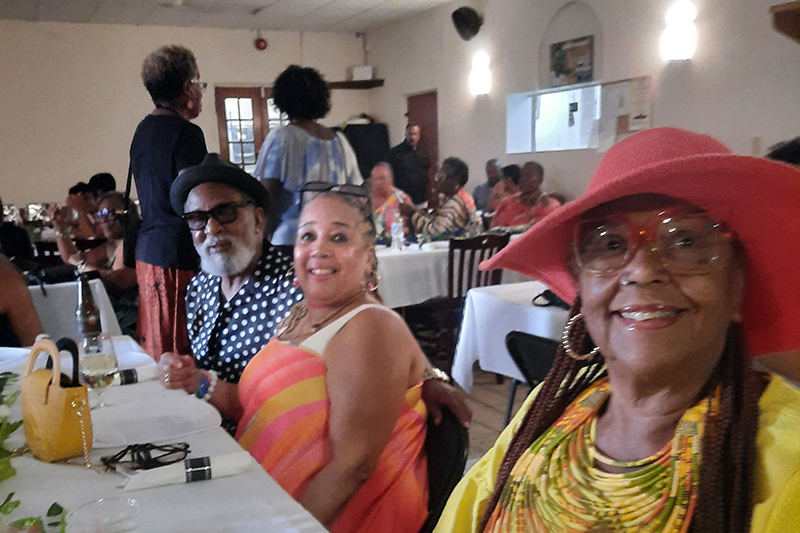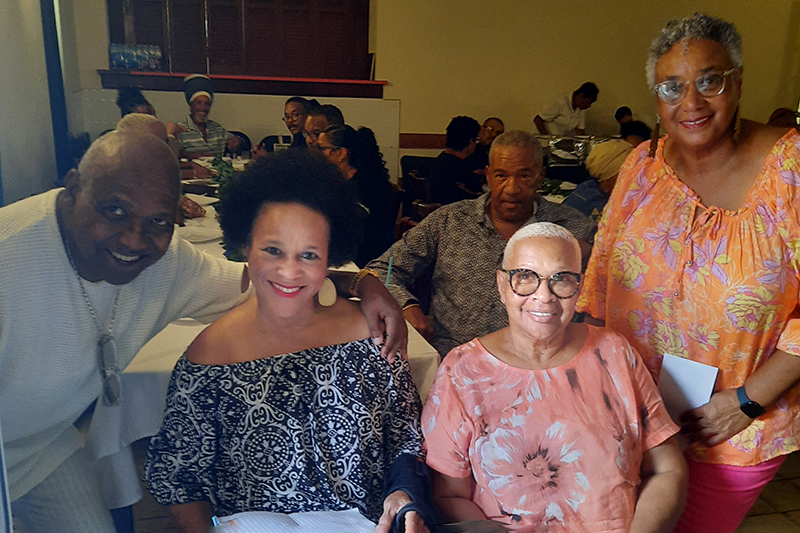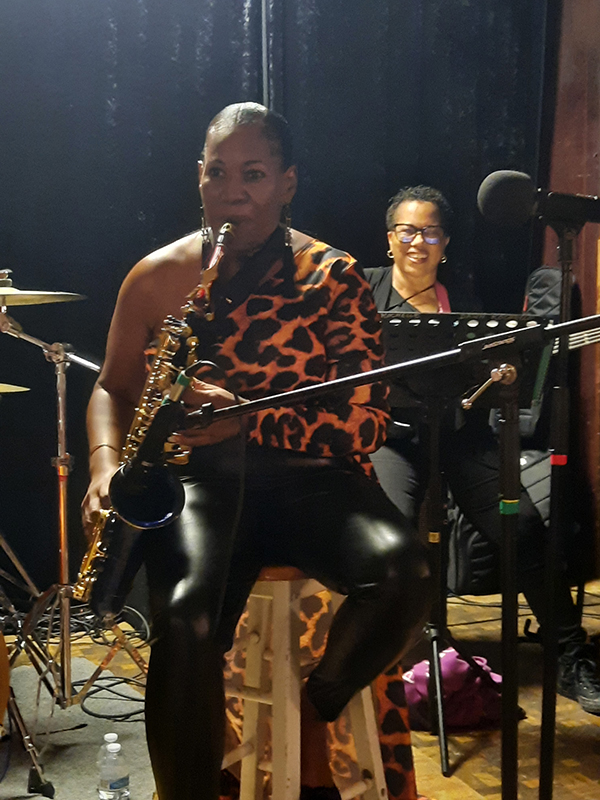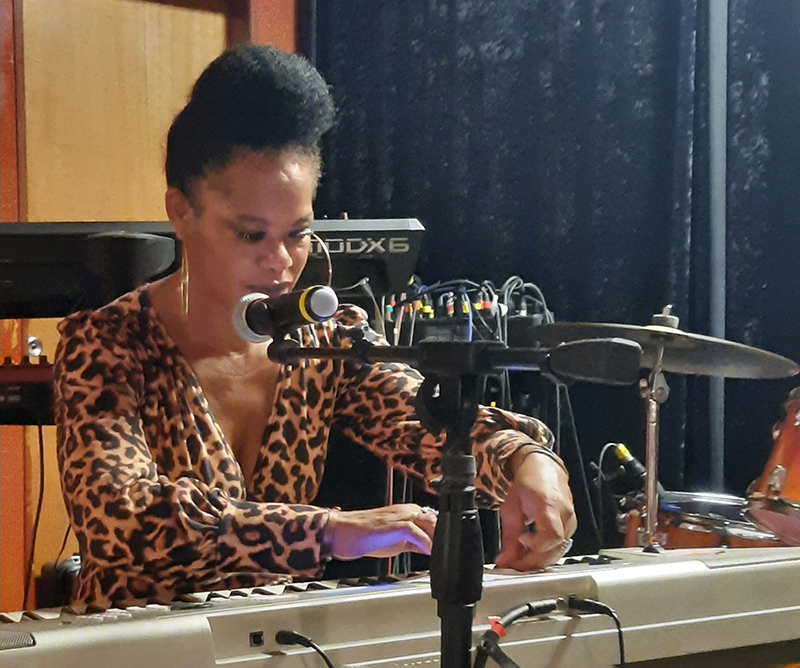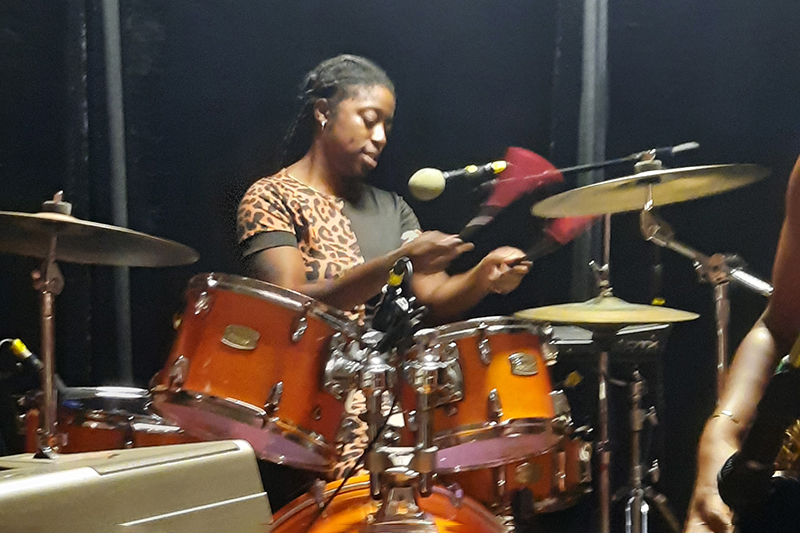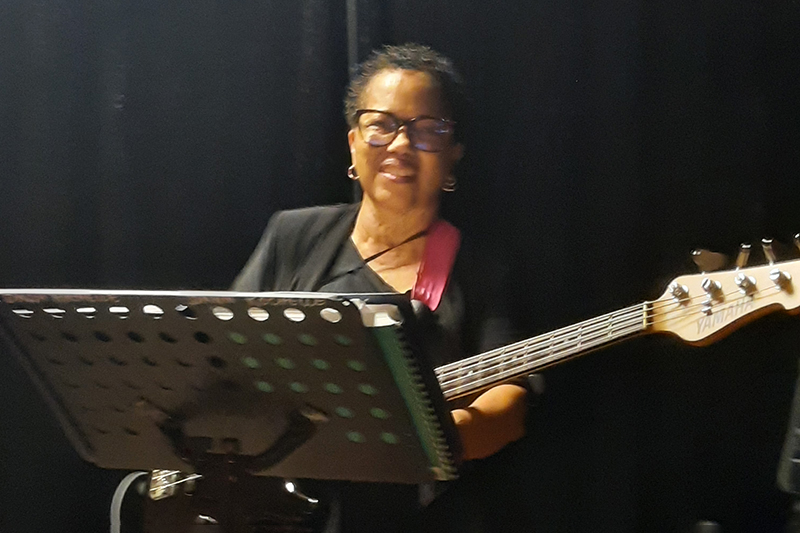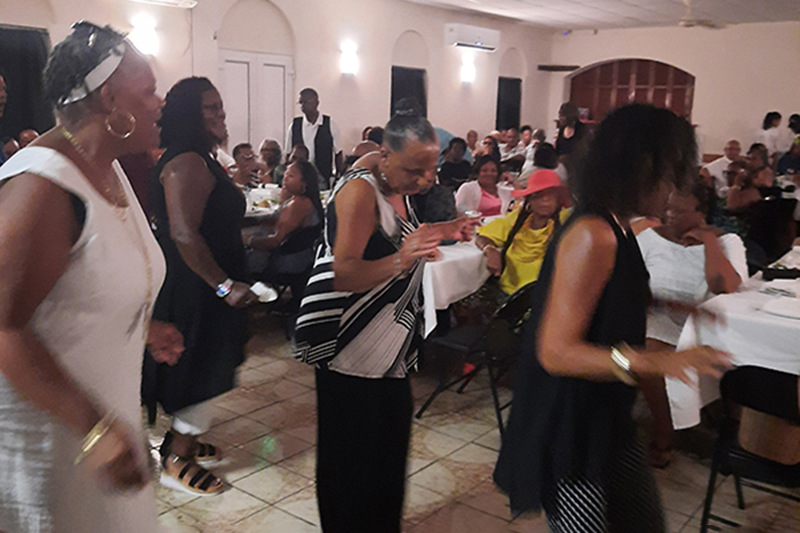 Read More About
Category: All, Entertainment, Music