Following his recent induction into the Azorean Order of Merit by the Legislative Assembly of the Azores, Trevor Moniz travelled to the Azores to receive the award in person.
Mr Moniz attended the Formal Session marking Azores Day, in the city of Lagoa on the morning of Monday, 6 June 2022. The ceremony was presided over jointly by their Excellencies, Luís Garcia, Speaker of the Legislative Assembly of the Azores, and José Manuel Bolieiro, President of the Government of the Azores.
Also in attendance were many other Azorean dignitaries, including the Representative of the Republic to the Azores, former Presidents, former and current Cabinet Secretaries and municipal leaders from throughout the archipelago.
The Legislative Assembly instituted the Day of the Autonomous Region of the Azores in 1980. The date, observed throughout the archipelago as a regional holiday, celebrates the "affirmation of the Azoreans' identity, their philosophy of life and their regional unity", considered to be "the basis and justification for the political Autonomy they have been recognised with and proudly exercise".
After the ceremony, Mr Moniz took part in a commemorative lunch featuring soups in honour of the Holy Spirit. The commemorative lunch also featured performances from local philharmonic bands, folklore dance groups and members of a group of Foliões do Divino – small groups of singers donning red robes, accompanied by tambourine and cymbals, who participate in the Feast of the Holy Spirit.
Mr Moniz then attended another commemoration of Azores Day later in the evening at the Emigrant Square in the city of Ribeira Grande. This came at the invitation of the Azorean Emigrants Association and featured various local political and diaspora leaders.
Additionally, commemorative plaques were placed on behalf of the Vasco da Gama Club and the Portuguese Cultural Association at the Emigrant Square, and Mr Moniz presented various Bermuda books to some of the dignitaries.
Mr Moniz said, "I was pleased to attend the ancestral land of many Bermudians, including myself, in order to receive this award. I was impressed with the organization of the event and the warmth with which I was received.
"Furthermore, I was truly humbled by the work being undertaken by the cultural institutions I visited. They are strongly committed to maintaining connections with their overseas compatriots. I truly hope that my receiving the reward and the visit overall can assist in deepening our connections with the Azores."
Additionally, during his time in the Azores, Mr Moniz was received by the Regional Directorate for Communities, the Archipelago Centre for Contemporary Art, the Military Museum of the Azores and the Carlos Machado Museum.
Mr Moniz is the first Bermudian of Portuguese descent to be honoured with this award by the Azorean Government. Besides Mr Moniz, the Vasco da Gama Club was recognised as a social association in 2012. Mr Moniz was previously honoured by the President of Portugal in October 2002 as a Commander in the Order of Prince Henry the Navigator.
Mr Moniz receiving his award from the President of the Azores, José Manuel Bolieiro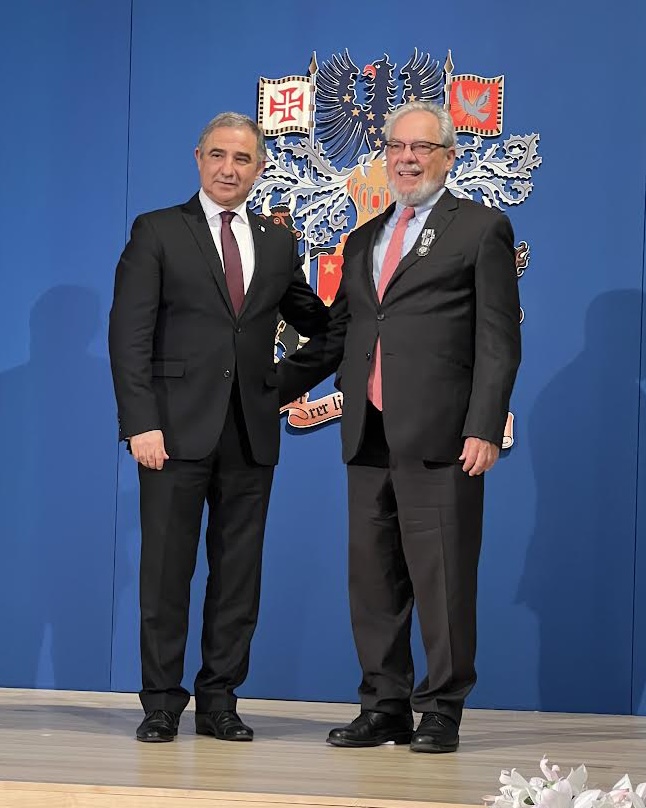 Mr Moniz speaking with Opposition Leader of the Azores, Vasco Cordeiro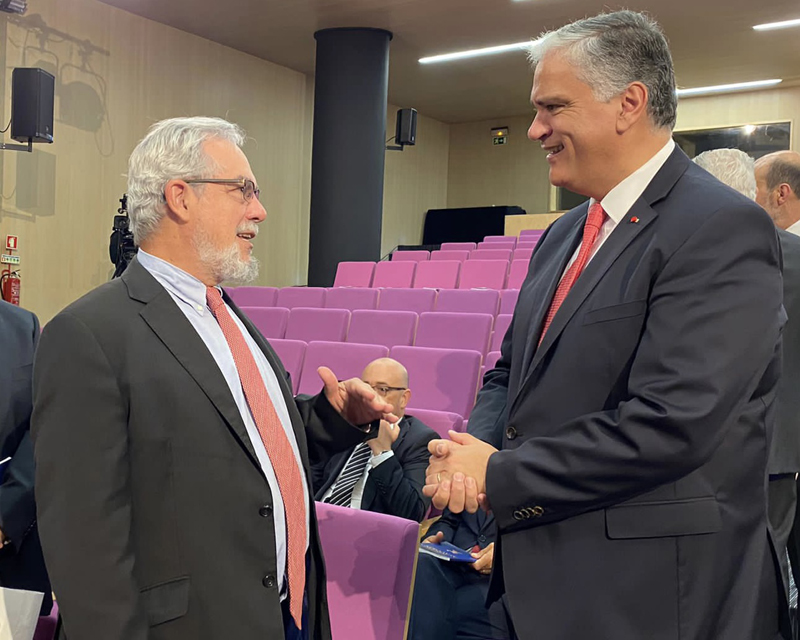 Mr Moniz again with President Bolieiro
Mr Moniz with the Speaker of the Legislative Assembly of the Azores, Luís Garcia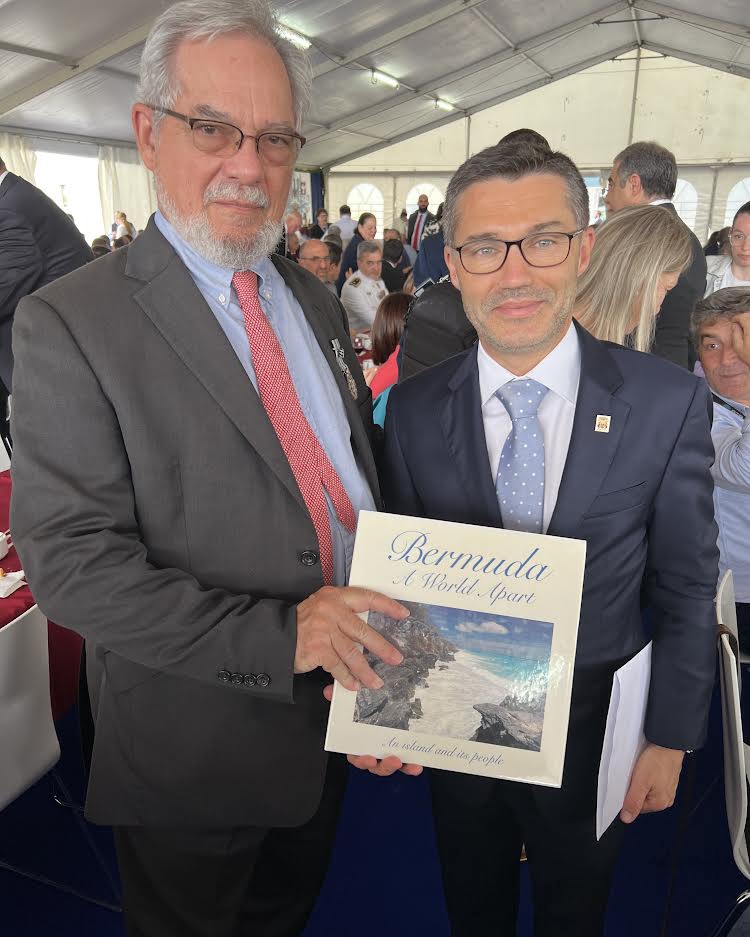 Group photograph of award recipients at the official Azores Day commemorations in Lagoa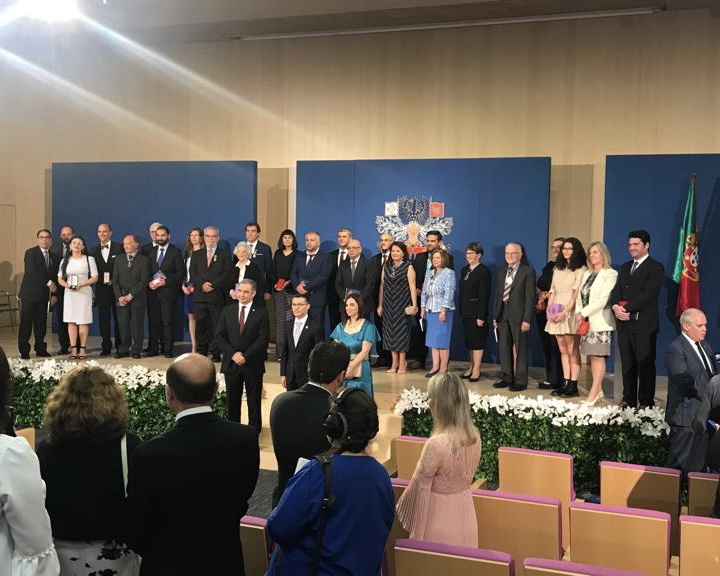 Group photograph of participants in further Azores Day celebrations at the Emigrant Square in Ribeira Grande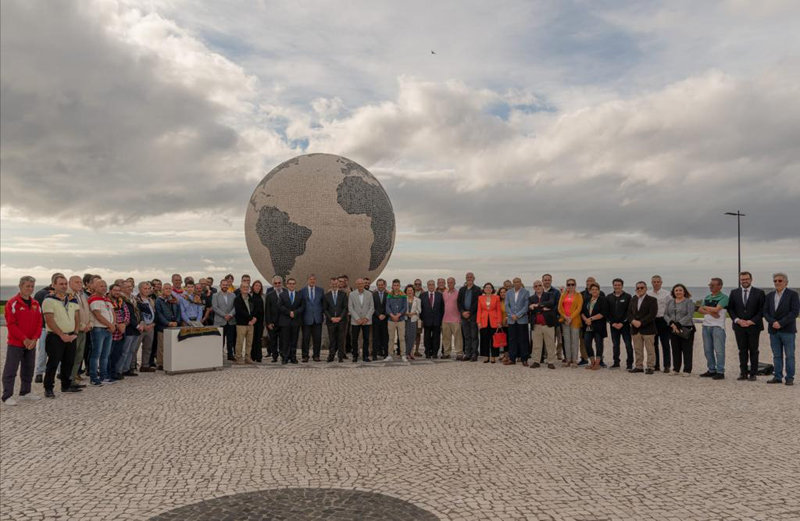 Mr Moniz with the President of the Azorean Emigrants Association, Rui Faria, at the Emigrant Square in Ribeira Grande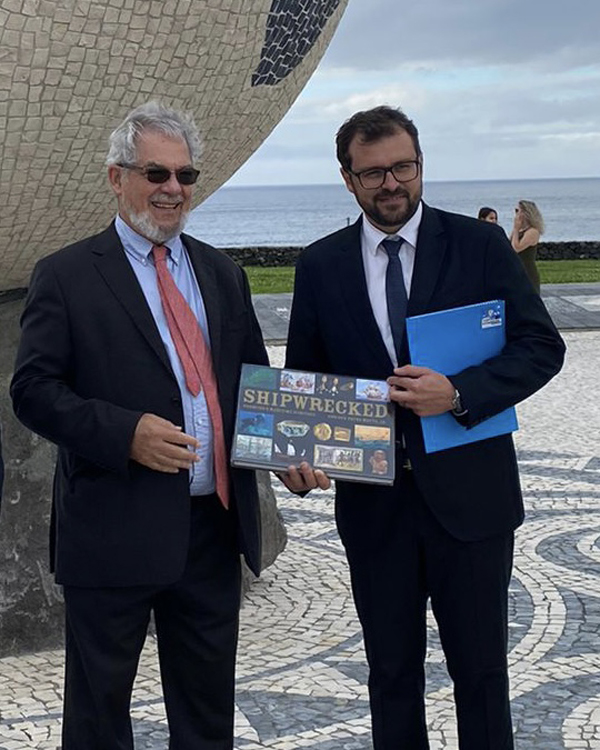 Mr Moniz with archivist and curator at the Military Museum of the Azores, Alexandre dos Reis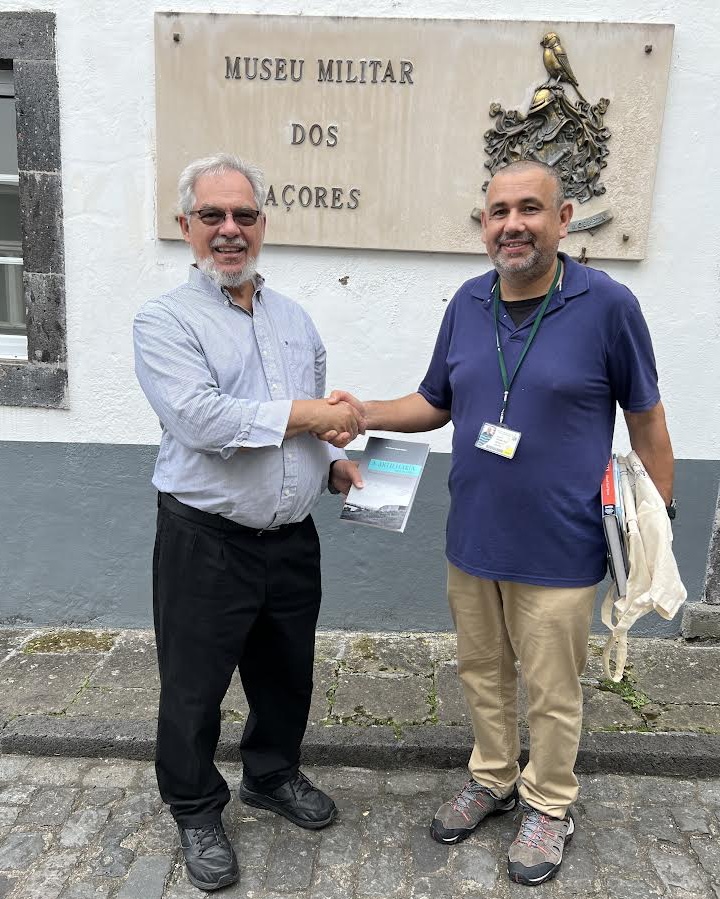 Mr Moniz with the Director of Carlos Machado Museum, João Constância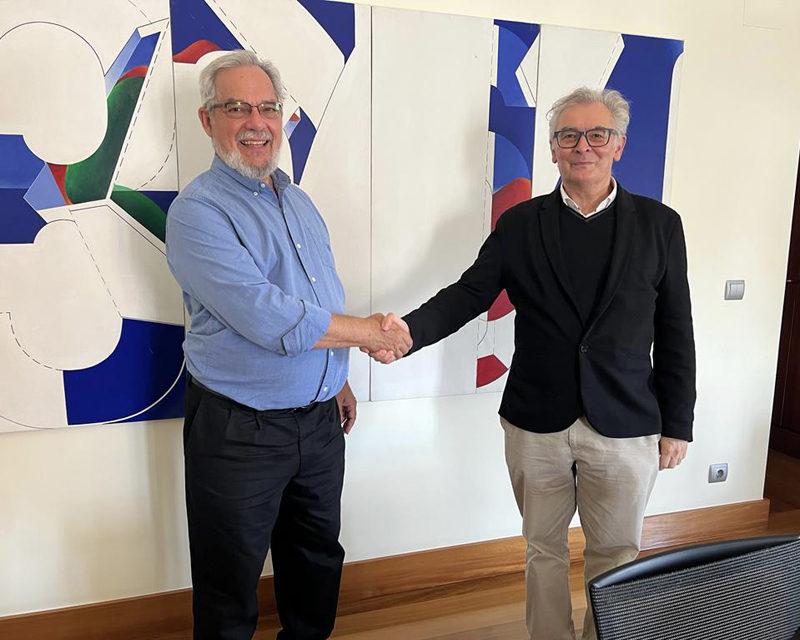 Read More About