Earlier today [June 3], as part of the ongoing Queen's Platinum Jubilee celebrations, Governor Rena Lalgie and Premier David Burt planted two Bermuda Cedar trees.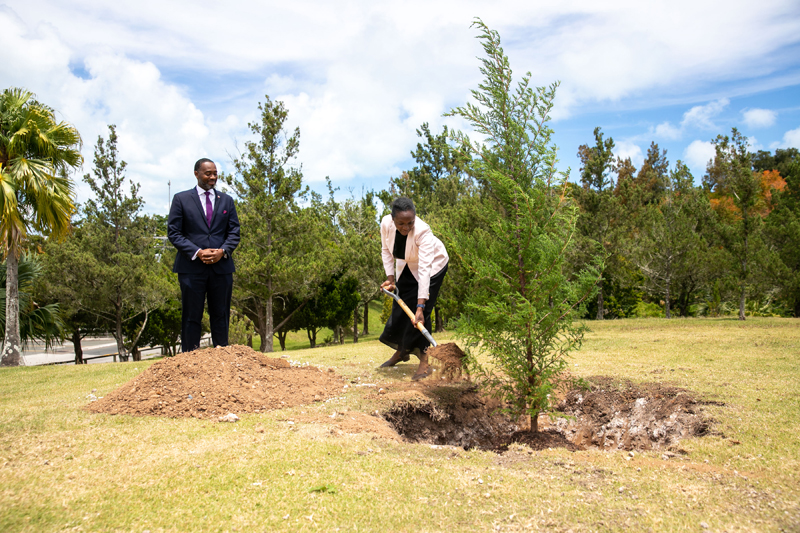 "As the public is aware, celebrations for Her Majesty The Queen's Platinum Jubilee are currently underway. In the UK, The Platinum Jubilee Central Weekend takes place from June 2 – 5," a spokesperson said.
"Throughout the Commonwealth and the Overseas Territories there are number of events planned, and here at home, the Cabinet Office reminded of some of the activities taking place to mark this significant occasion."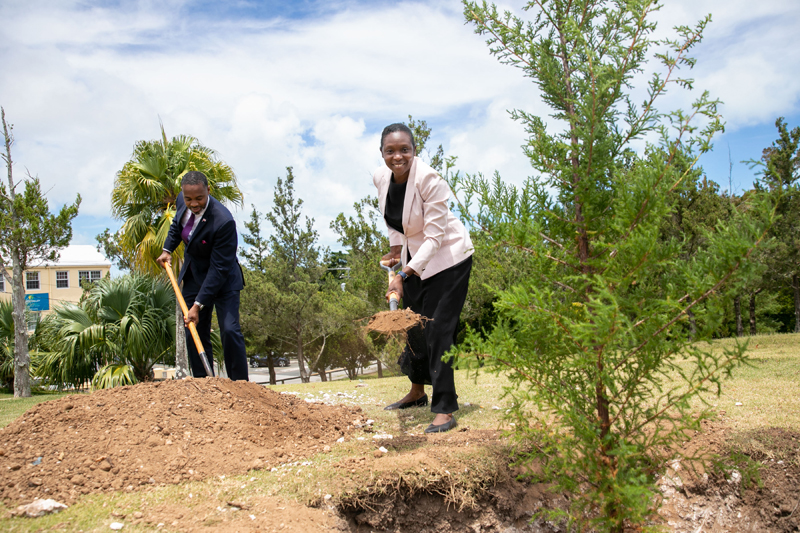 This morning, Premier Burt paid tribute to Her Majesty in the House of Assembly saying, "Mr. Speaker, we often speak of "a lifetime of public service" in casual terms and usually refer to careers of 30,40 or perhaps even 50 years. 70 years of service brings new meaning to the term "a lifetime of service". The United Kingdom and the world of 1952 is a thing of the past, but today, 70 years later, there remains a common presence that has weathered those changes, withstood personal challenges, and adapted to the modern era in which we live.
"Her Majesty the Queen is a rallying symbol to many around the world. With unfailing calm and dignity, she has wowed Presidents and ordinary citizens, mastered huge crowds and intimate gatherings. On the occasion of this Her Majesty's Platinum Jubilee, on behalf of the Government and People of Bermuda I convey warmest congratulations on this milestone, the like of which we will not see again for generations, and ask that this Honourable House convey congratulations to Her Majesty."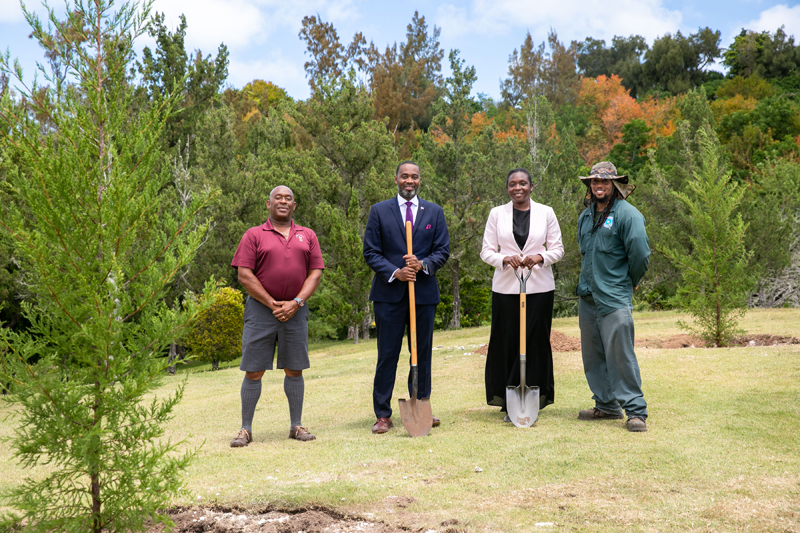 "Other local events taking place are as follows:
On June 4, at 10.00 am, the annual Queen's Birthday Parade will take place along Front Street and will feature marching units from the RBR, the RBR Band & Corps of Drums, the Bermuda Police Service the RBR Junior Leaders and the Bermuda Sea Cadet Corps. Her Excellency the Governor will also present representatives of the uniformed services with the Queen's Platinum Jubilee Medal;
On June 5, at 10.00 am, a Service of Thanksgiving will be held at the Cathedral of the Most Holy Trinity, Hamilton;
On June 9, a special Platinum Jubilee Commemorative Stamp Edition will be released by the Bermuda Post Office; and
On June 12, St. Peter's Church, St. George's will host a Service at 11.00 am, to mark The Queen's Platinum Jubilee and the Tenth Anniversary of the Intituling of St Peter's Church as "Their Majesties Chappell".

Read More About
Category: All, Environment, News