Rakaya Simmons, Tierrai Tull, and Lorae Santucci will be joining Bernews at 6.00pm this evening [July 7] to discuss reproductive rights, abortion access and related matters, with the topic having been in the U.S. and international headlines since the U.S. Supreme Court decision to overturn Roe v Wade; and the discussion also aimed at 'starting a conversation about women's rights in Bermuda.'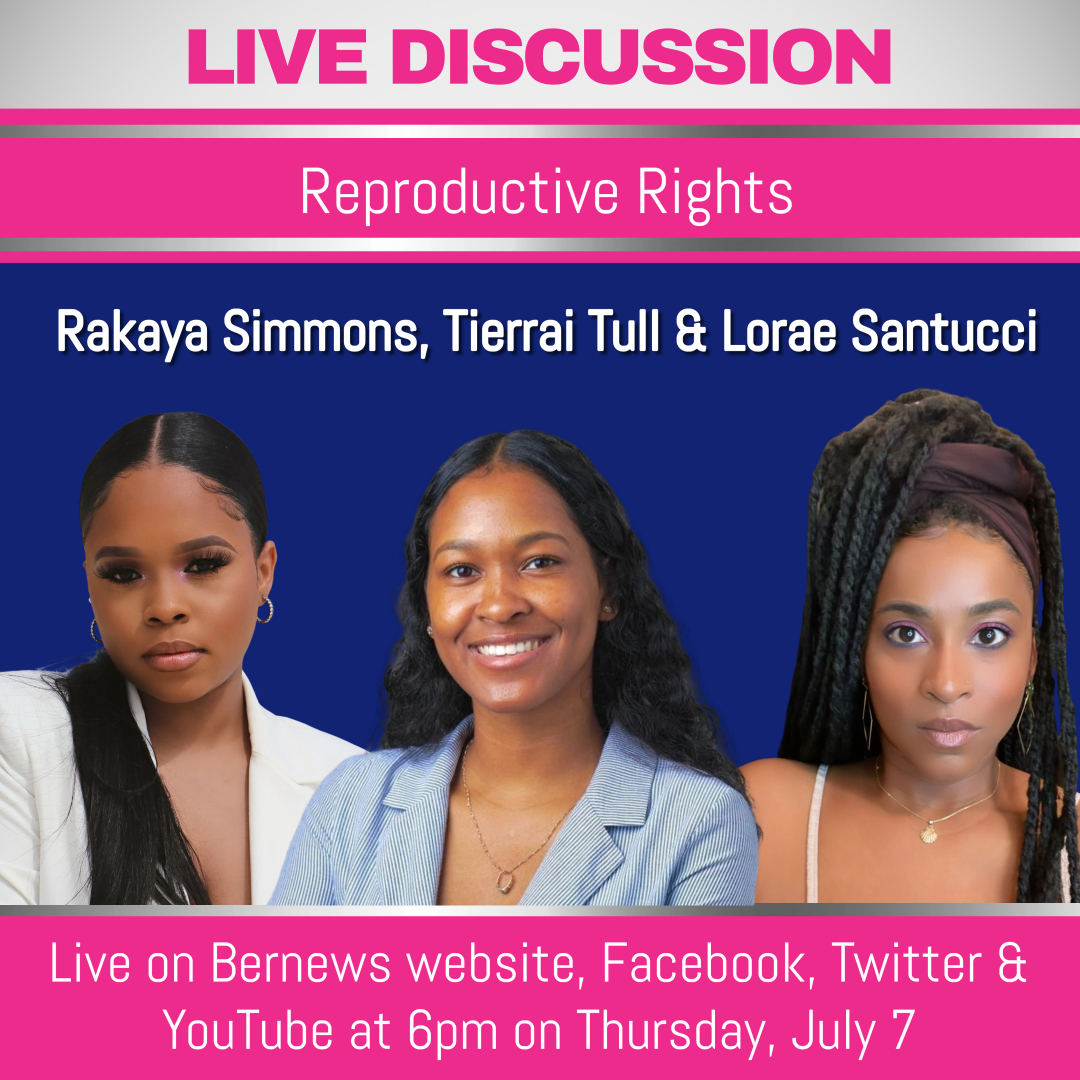 Update: Providing background: "Tierrai Tull is a rising junior at the University of Toronto and University College London, studying international relations, political science and public policy. She founded Bermuda Youth Connect, which aims to increase civic awareness among young Bermudians and has unique goals in advancing the rights of Black Womxn across the globe. Tierrai is currently working as a junior policy analyst with the ministry of health.
"Rakaya Simmons is a law graduate completing her LPC online with the University of Law. She has intentions of becoming a qualified solicitor in Bermuda, but her focus is currently on Corporate Services and Administration. Her passions include Education, Youth and Advocacy. One of her long-term goals is to influence what public education looks like in Bermuda.
"Kevina Lorae is a holistic sex educator and life coach specializing in intimacy, self-love, and relationships. She is currently enrolled in an accredited two-year Holistic Sex Education Program that will allow her to grow as an educator and assist marginalized groups that often struggle to access resources. As a public figure and cohost of a successful podcast, she uses her platform to advocate for comprehensive sex education, women's rights,& LGBTQIA+ support. Lorae's primary objective is to provide sex education that encourages our community to make more informed decisions, practice tolerance, and protect our youth."
The video will be live streamed below, as well as on Bernews YouTube, Twitter and Facebook pages.
Read More About