Lord Michael Cashman has introduced a Private Members Bill in the UK House of Lords to "make provision for the marriage of same sex couples" in British Overseas Territories, including Bermuda.
The Bill — which was introduced yesterday [July 6] — states "In the law of the Territory, marriage has the same effect in relation to same sex couples as it has in relation to opposite sex couples" and the Governor of the Territory must "make such modifications."
The proposed Bill extends to six Overseas Territories; Bermuda, Cayman Islands, Anguilla, British Virgin Islands, Montserrat, and the Turks & Caicos Islands.
Screenshot from the Bill which was introduced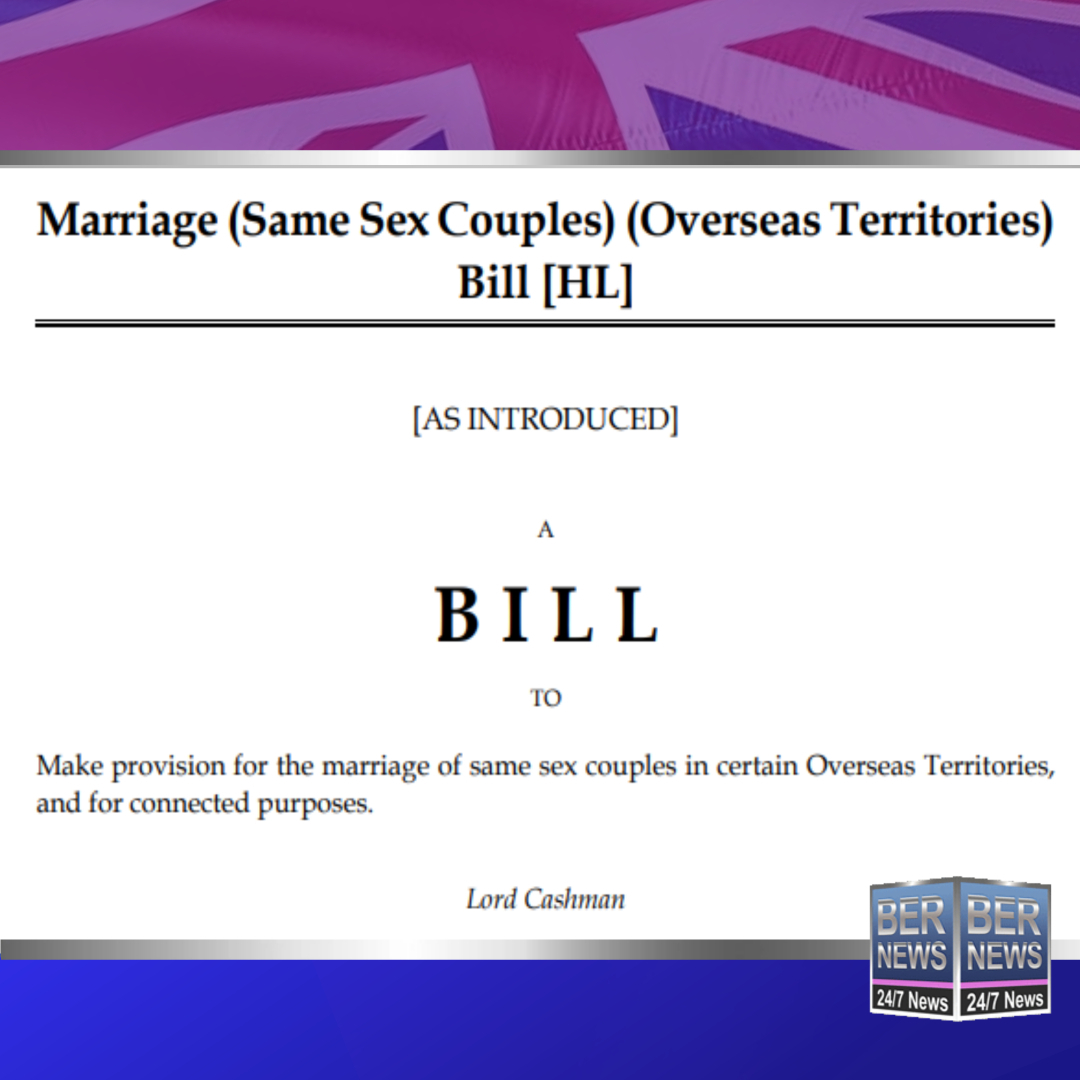 Lord Cashman is the co-founder of the British LGBTQ+ group Stonewall who tweeted, "Great news! Our co-founder @mcashmanCBE has introduced a Bill in the House of Lords to make same-sex marriage lawful in the six British Overseas Territories where it is currently unlawful."
He tweeted in response, saying, "On we go! Work that makes a difference. Recognising none of us are equal until we all are equal. Together. Only together."
The explanatory notes state that the "Bill empowers the Governor of each Territory to make changes to the law in the Territory to recognize the lawfulness of same sex marriage."
At this stage, the Bill — which is Private Members Bill from a member of the Labour Party — would need to pass in UK Parliament, and whether the Bill passes remains to be seen.
The official website stated, "First reading took place on 6 July. This stage is a formality that signals the start of the Bill's journey through the Lords. Second reading – the general debate on all aspects of the Bill – is yet to be scheduled."
The full Marriage [Same Sex Couples] [Overseas Territories] Bill [HL] follows below [PDF here]:

Read More About