Michael Burgess and Dominique Brown will be competing at the US Capitol Classic in Maryland next month.
A BKO spokesperson said, "Attending his first overseas tournament, 14-year-old Michael Burgess from the Traditional Okinawan School of Karate – Shorin Ryu has been chosen by Bermuda Karate Organization [BKO], under the direction of Sensei Skipper Ingham, to represent BKO at the upcoming US Capitol Classic.
"Michael took gold in sparring and silver in weapons at the Lepercq Memorial in June. This tournament will take place August 5 & 6 at the Gaylord National Harbour in Oxon HIll, Maryland.
"Travelling with him will be Andrea McKey who is a representative from BKO and has competed in this tournament numerous times in the past. She will assist him over the two days as he competes in Traditional Kata, Traditional Weapons and Kumite.
"Also travelling and representing her school, Zenji-Ryu Bermuda, is Dominique Brown who is no stranger to overseas competitions. We wish them both good luck as they will be facing some good competition."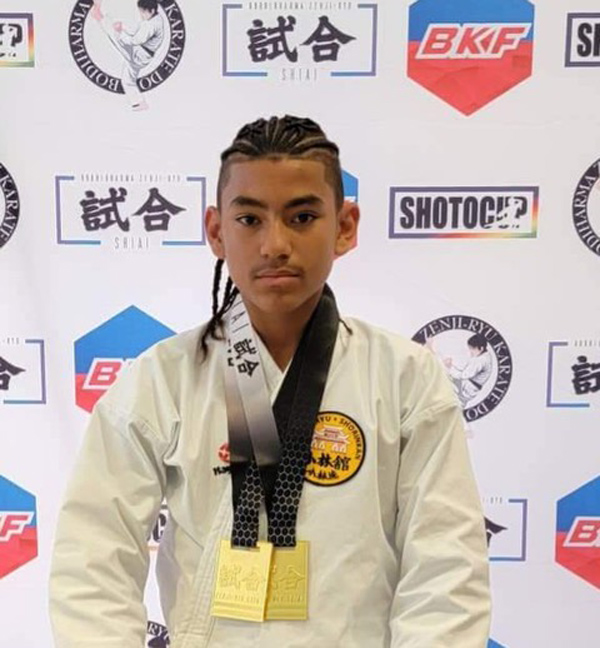 Read More About