The Department of Culture outlined a "series of events being held this month in the lead up to the Emancipation, Mary Prince, and Cup Match Holiday."
A Government spokesperson said, "As is tradition, each year, the Department of Culture hosts and sponsors several activities during the month of July and August to commemorate Bermuda's emancipation. The theme of this year's Emancipation commemoration is 'Restoring Community: Healing Together'.
"This year's featured event is entitled 'Healthcare Heroines: Black Bermudian Nurses and the Struggle for Equality'. The film screening and discussion will take place at the Bermuda Underwater Exploration Institute and the public is invited to attend. Space is limited and seating can be reserved by registering at bit.ly/bdanurses.
"Other Emancipation Commemoration activities taking place this month include lectures, historical bus tours, art exhibitions, Friendly Society discussions and tours, and other creative offerings to honour Emancipation Day, Mary Prince Day, and the Cup Match Holiday.
"For more information about this month's Emancipation activities, email culture@gov.bm."
Emancipation Calendar of Events [PDF here]: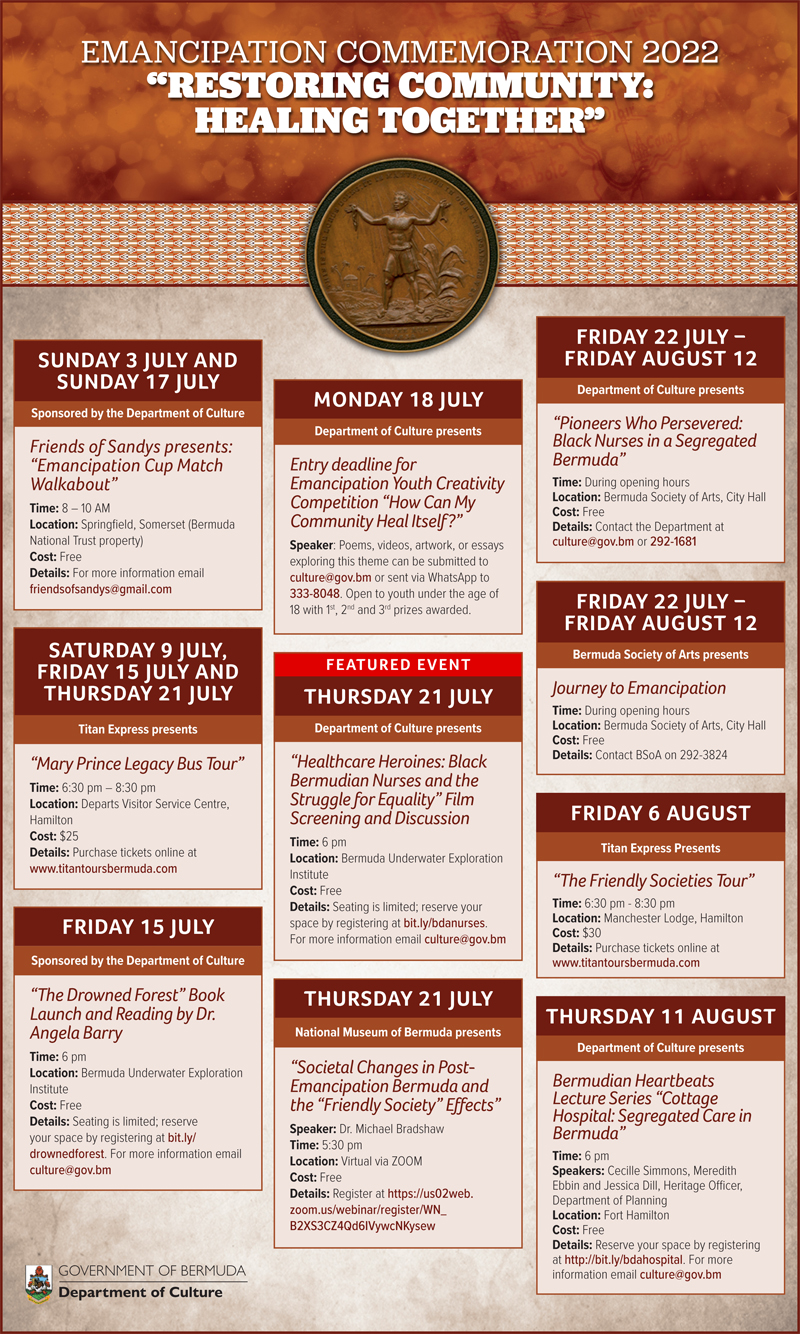 Read More About