Titan Express Ltd. will be hosting a series of virtual events to commemorate Emancipation Day.
A spokesperson said, "In Honor of Emancipation/Cupmatch, here are the offerings from Titan Express Ltd."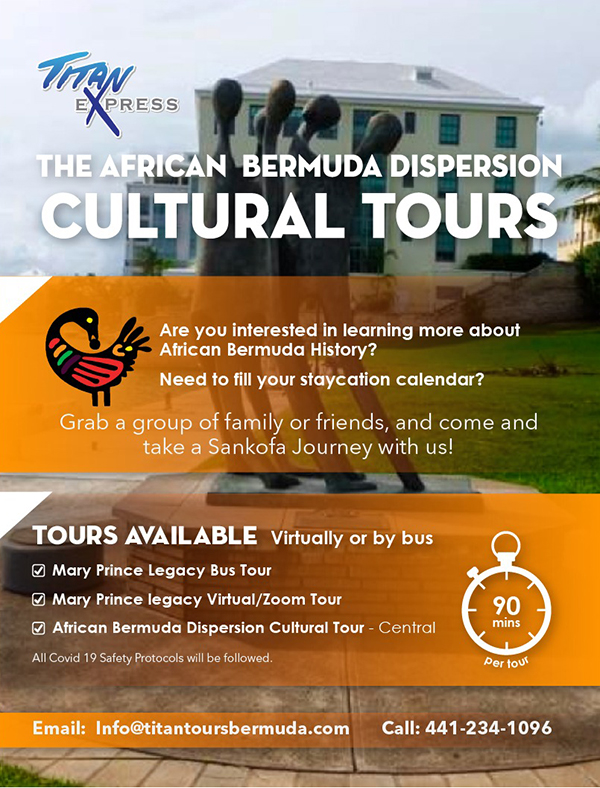 1. "In Partnership with sponsor, The Department of Community and Cultural Affairs, join The African Bermuda Dispersion Cultural for a virtual tour on the Emancipation stories of Mary Prince and The Bermuda Friendly Societies, as we lounge & learn on Thursdays, either, July 16th or 23rd at 8:00PM, and the cost is $10."
2. "Join in on an enlightening 5 week zoom webinar on, Why Mary Prince Matters and we will discuss her book, "The History of Mary Prince, A West Indian Slave", and include other activities, and this will be held on Tuesdays, Aug 4th, 11th, 18th,25th, and Wednesday 27th at 7:30PM, and the cost is $125 and includes the book.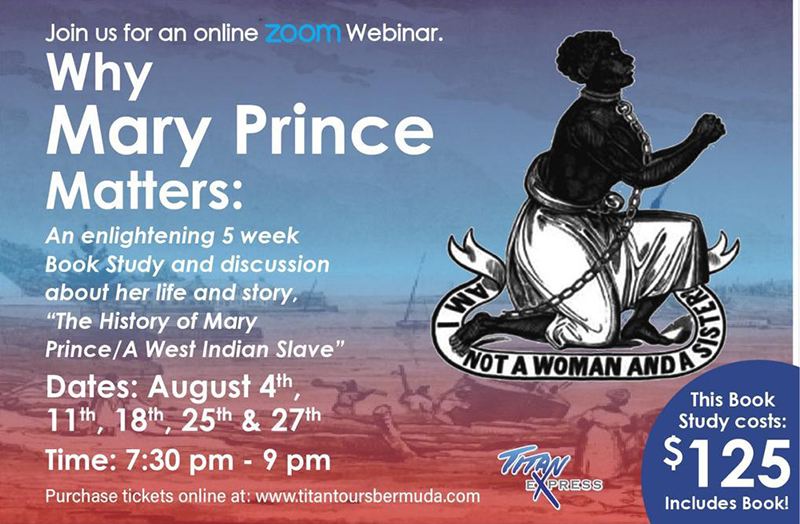 "Tickets for both offerings, can be purchased on the website
3. "The African Bermuda Dispersion Cultural bus and virtual tours are available for groups on request and for more information email info@titantoursbermuda.com or call 234-1096.
"We call our offerings, "Sankofa Journeys, and Sankofa is an African Akan proverb and it means to go back and fetch it, and that "It is not wrong to go back for that which you have forgotten", there is the symbol of a Sankofa Bird which has it head looking backward and the body positioned forward, with an egg in its mouth, and within the African Diaspora context this represents the need to reflect on the past to build a successful future. We can't change the past but we can learn from it and it is our responsibility to make the future better, not just for ourselves, but for the younger generations, and those yet born."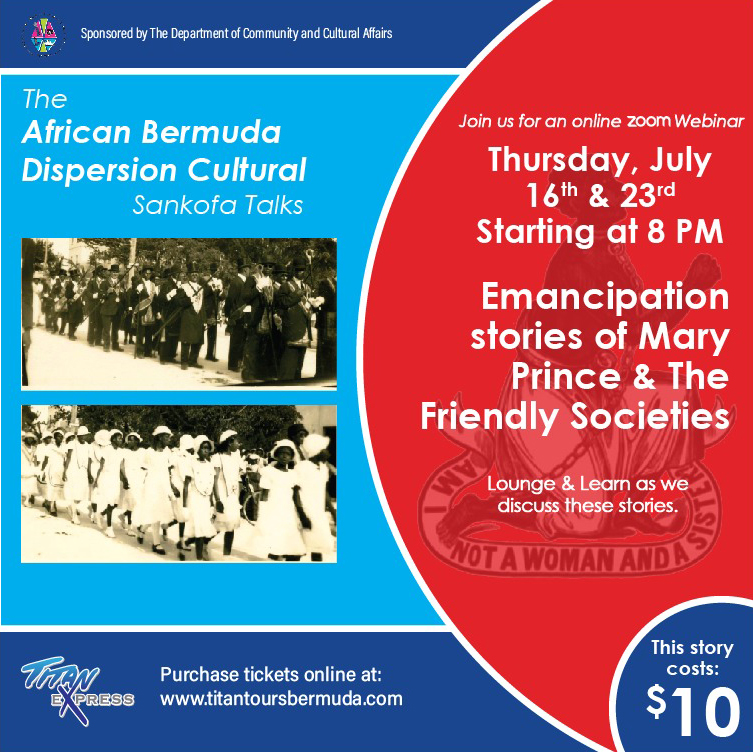 Read More About
Category: All, Entertainment, History, News