The opening ceremony of the World Boccia Cup was held in Póvoa de Varzim in Portugal, with Yushae DeSilva-Andrade representing the island at the competition, which runs through July 11.
Extract from the Opening Ceremony video showing glimpses of the Bermuda team:
It has been more than two years since DeSilva-Andrade represented Bermuda on the international stage in boccia.
DeSilva-Andrade previously told Bernews, "I'm a little bit nervous because it's been such a long break because of Covid. The tournament has ranking points, so it should help me get to Santiago [in Chile] where the Parapan Am Games are next year. I want to do the best I can. As this is the first competition since Covid, I realise there could be a few mistakes from me."
Unable to continue training at Bermuda High School for Girls because of the Covid-19 restrictions, DeSilva-Andrade has spent the past two years honing her skills at home. She has also trained under coach Troy Farnsworth twice a week at the Botanical Gardens to prepare for her upcoming competition.
DeSilva-Andrade's career highlights include representing Bermuda at the Paralympics in Rio de Janeiro in 2016 and winning bronze at the BISfed Regional Open Championship in Montreal a year later. It was the first medal won by a Bermudian at an international boccia tournament.
Bermuda's flag along with flags of all the other competing nations at the tournament
s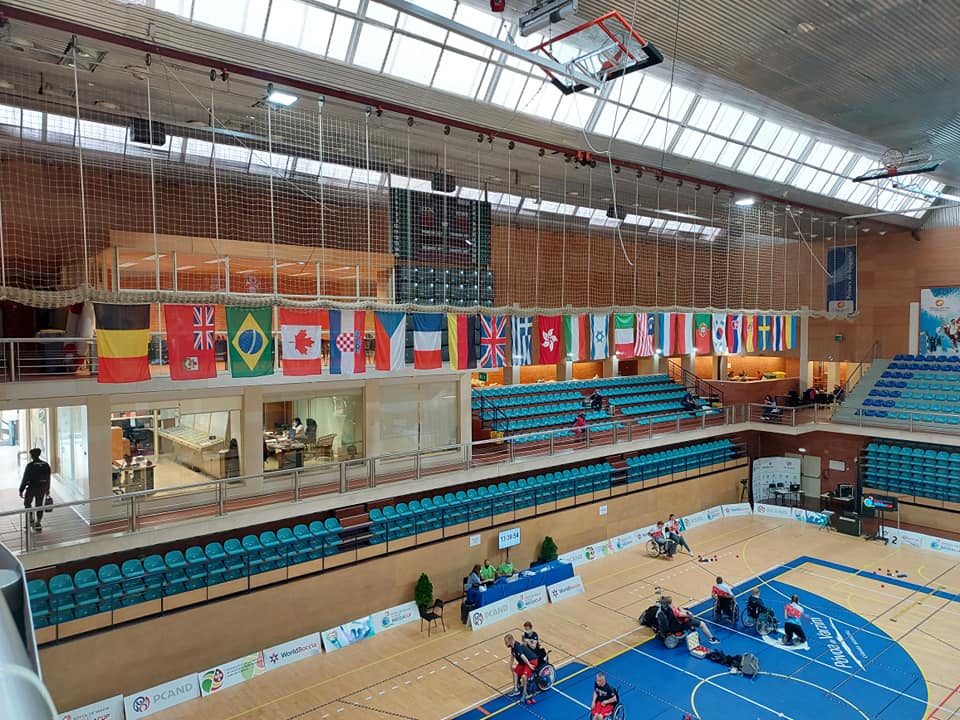 Read More About