[Updated] The Bermuda Under 15 Girls Football Team recorded a 1-0 victory over Belize, with Evans Welch scoring in an impressive long range effort to take the lead.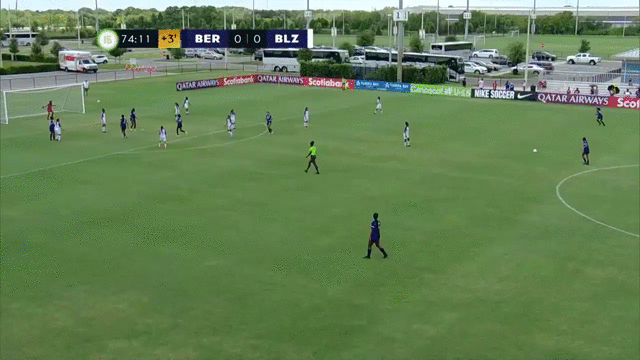 The match was part of the 2022 Concacaf Girls' U-15 Championship and was their second win of the tournament and despite their strong showing in winning two games and finishing second in their group  — scoring some rather splendid looking goals along the way — they will not advance to the next round.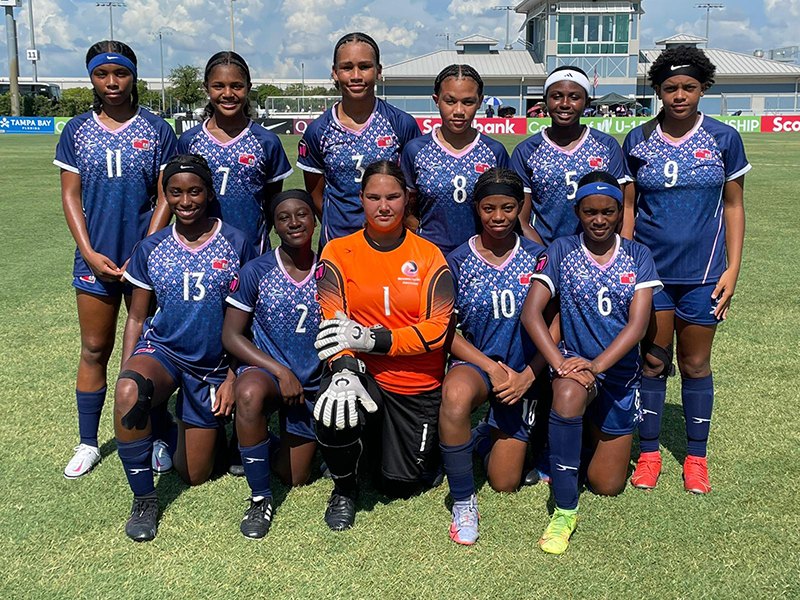 Concacaf said, "The group stage in League B came to a close on Wednesday at the 2022 Concacaf Girls' Under-15 Championship in Tampa, Florida, in which Nicaragua, Honduras, Aruba and Martinique all secured places in the semifinals.
In Group C, Martinique finished the group in first place and with no goals conceded in their three matches after a 0-0 draw with Anguilla, while an Evans Welch goal was enough to lift Bermuda to a 1-0 triumph over Belize."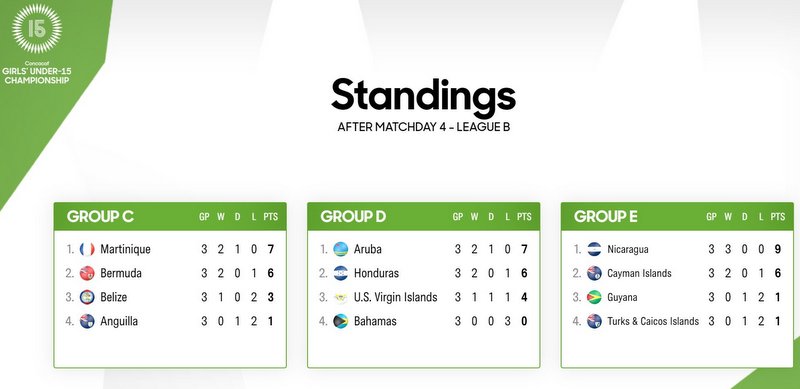 Update 12.50pm: A Bermuda Football Association spokesperson said, "The Bermuda U15 Girls placed 2nd in Group C on the Concacaf Girls U15 Championship. They narrowly missed out on advancing to the semifinals as the best second placed team [Honduras] advanced with a higher goal difference.
"Bermuda faced Martinique who topped Group C in their first match of the tournament. They conceded a goal in the first half, and after a tough match, the game ended 1-0 to Martinique.
"Bermuda faced Anguilla on matchday 2. Empress O'Loughlin open the scoring in the 41st minute after an initial shot hit the crossbar. Eva Tuzo added to the score line in the 53rd minute with a long range freekick. She scored a second in the final minute of the game to seal a 3-0 victory for Bermuda. Highlights can seen here.
"Bermuda's final group stage match was against Belize. Evans Welch won the match in the final minute of the game to give Bermuda a 1-0 victory and second place in the Group. Highlights here.
"Bermuda will play one more match in the Concacaf Girls U15 Championship against Cayman Islands today at 12:00pm for final placement of the tournament. The match will be live on Concacafgo.com."

Read More About