[Written by Stephen Wright]
Three local fighters are vying for belts at the United States Muay Thai Open Fall Championships in Phoenix, Arizona.
Jay Astwood, Tyler Kerr and Yolanda Yuan are representing Fight City Muay Thai and Fitness at the championships, which started on Thursday and run until tomorrow.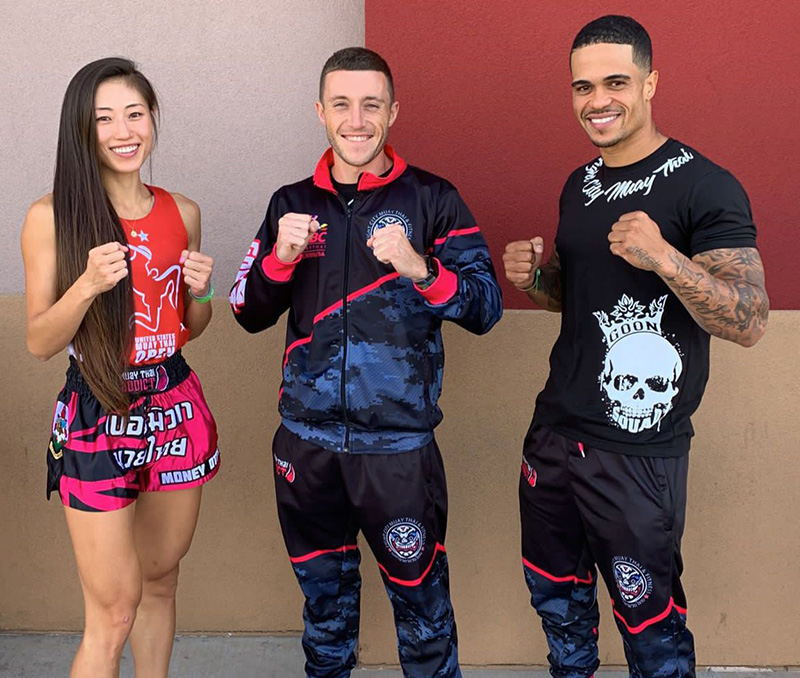 Astwood, competing in the 156.5lb division, won his first-round bout, beating Nick Cox, of Short North Muay Thai in Columbus, Ohio, by a unanimous decision yesterday. The Bermudian will look to improve his record of five wins from nine bouts when he fights in the semi-finals today.
Yuan [0-1-0], who received a first-round bye, takes on Lexi Kay Moncada, of Rise Combat Sports in Tucson, Arizona, in the semi-finals of the 112lb novice division today.
As a ranked fighter, based on his previous bouts, Kerr [5-4-0], has advanced to the final of the 132lb division, where he will face Montrell Glover, of Syndicate MMA in Las Vegas, Nevada, tomorrow.
Chuck Morgan, the Fight City head coach, said the championships offer another opportunity for local fighters to test themselves against top competitors.
"This is the first time Bermuda has been represented at this event, which attracts more than 400 fighters," Morgan told Bernews.
"I want to help prepare our athletes with fights that make sense and fights that will help them grow in their Muay Thai journey.
"Jay, Tyler, along with Ashton Bell, who was unable to compete this month, are leading the way for Muay Thai in Bermuda.
"They will all have more than ten fights soon and are actively being pursued by some of the best promoters in the US."
Morgan added: "Unfortunately, we don't have a nationally recognised Muay Thai team at this time, but we're working with the Ministry [of Youth, Culture and Sport] to unite combative sports athletes in Bermuda.
"Although we cannot officially represent, we continue to fly our flag everywhere we go and look forward to representing Bermuda on the world stage next year."

Read More About