[Written by Stephen Wright]
North Village Community Club will celebrate their 65th anniversary by highlighting the achievements of those who have made an outstanding contribution at the Legends Ball next weekend.
The event will be held in the Harbourview Ballroom at the Hamilton Princess from 6 pm next Saturday [October 22] and will see 50 honourees inducted into the club's Hall of Fame.
Among the first class of inductees are Howard "Boxhead" Romaine, the first captain; James "Nick" Flood, the first president; and Wendell "Joe" Trott, who captained the team that won the first Friendship Trophy in 1966 and the Triple Crown in 1977-78.
The Pembroke outfit will also recognise Arthur Bean, a stalwart of the Friendship Trophy winning team in 1966 and the Triple Crown side in 1977-78, talisman Ralph "Gumbo" Bean, his wife Carol Bean, a superb netball and softball player and coach, and Shaun Goater, the club's most decorated son.
Shervin Dill, the Village president, admits the Legends Ball Committee had a difficult job whittling down the first class of inductees to 50 honourees.
"North Village has a rich history, and this event is long overdue," Dill told Bernews. "We want to honour the administrators and players who have contributed to North Village Community Club's 65-year journey.
"We will celebrate all the players and backroom staff involved in the Friendship Trophy triumph in 1966 and those who won the Triple Crown in 1977-78.
"Half of the '66 team has passed, so to be able to recognise their priceless contribution while they can still smell the roses was an even greater incentive for the Legends Ball Committee."
Dill, who said the event was open to everyone connected to the club, added: "We're more than just a football club, so we also have a group of netballers inducted into the Hall of Fame.
"We will also celebrate the club's founding members, administrators, and those fans who have been with us since day one. It's going to be quite an event."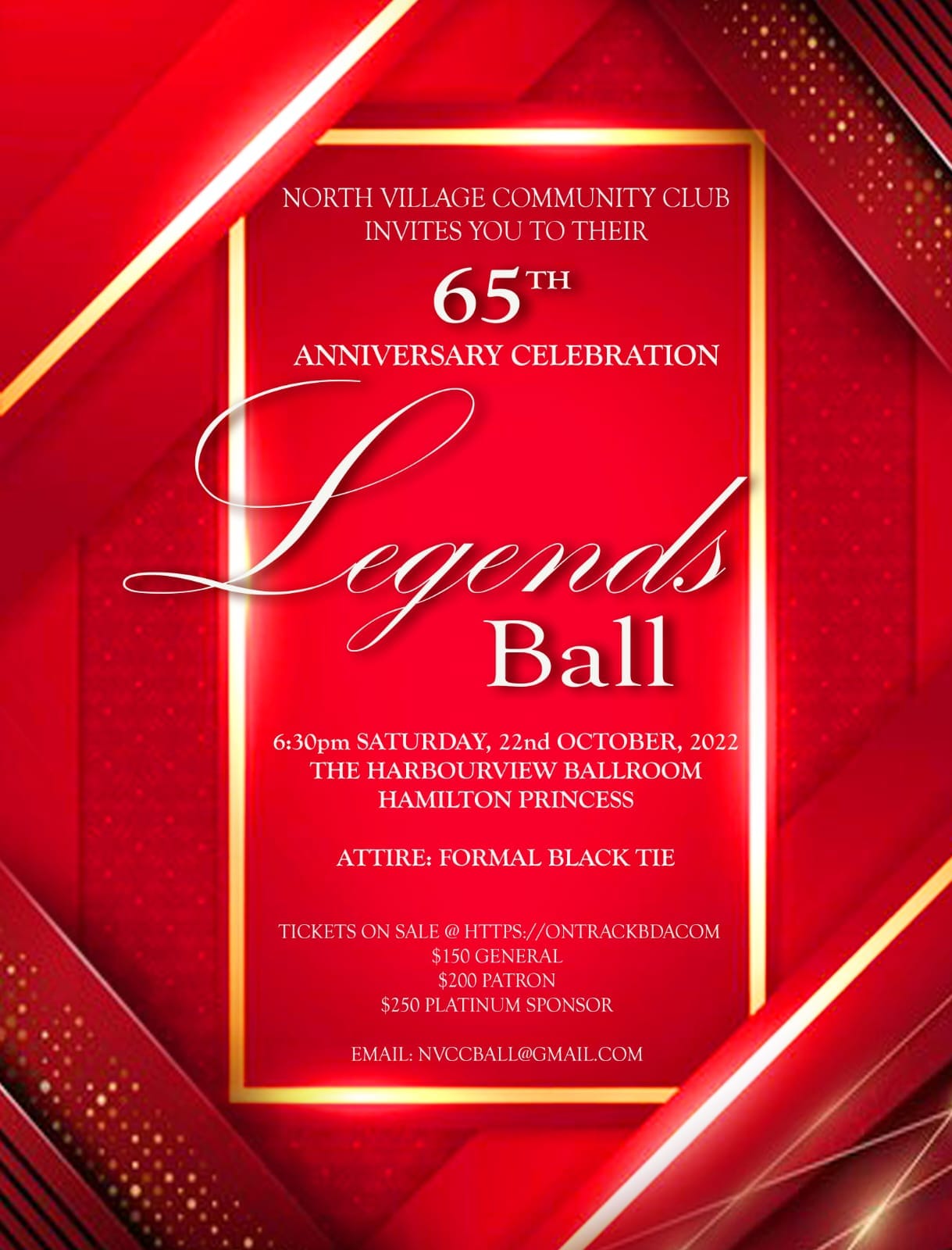 Read More About