The latest installment of Bernews' series of 'Virtual Shows' features a virtual gallery of digital photo art images featuring the island's iconic Gombeys.
The virtual gallery — which utilizes real images of Gombeys which have been edited –  is intended to highlight the artistry of the Gombeys, and the fact that they are a living art form. From the intricate patterns of their carefully crafted and unique regalia, to the movements of the Gombeys, this time-honoured tradition spans back centuries.
Posted this weekend to coincide with the Bermuda Gombey Festival, the virtual art gallery is Bernews 'unofficial contribution' to the weekend celebrating this important aspect of Bermuda culture.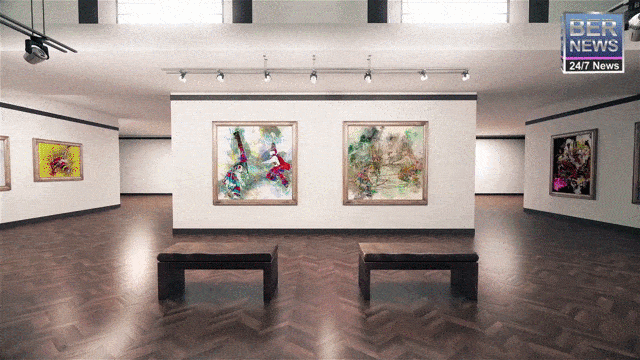 This marks the fifth in a series of 'Virtual Art Shows' by Bernews highlighting some of the island's many skilled photographers and artists, as well as our own images and designs. You can view the first one here which showcases submissions to the Dr. Reg Grundy Annual Youth Photography Competition, the second one here, which celebrated Valentine's Day with unique Bermuda-themed graphics, the third one here which features flowers from across the island, and the fourth one here which features the 2022 SailGP event in Bermuda.

Read More About
Category: All, Entertainment, News, Videos