Walkers law firm said they are "substantially growing" their business in Bermuda, with the law firm noting that it "has increased its headcount in Bermuda by 25% in the last 12 months as it expands to meet growing market demand."
A spokesperson said, "Walkers, the international law firm, is substantially growing its business in Bermuda as the island continues to attract significant business and investment opportunities. The firm has increased its headcount in Bermuda by 25% in the last 12 months as it expands to meet growing market demand and invests in the people, skills and technology to meet the changing needs of clients.
"Walkers has added 20 new hires since January alone, with three further team members due to join before the end of this month. The firm has strategically grown each of its practice areas: Finance, Funds, Corporate, Insurance, Fintech, Insolvency and Dispute Resolution and Walkers Professional Services [WPS].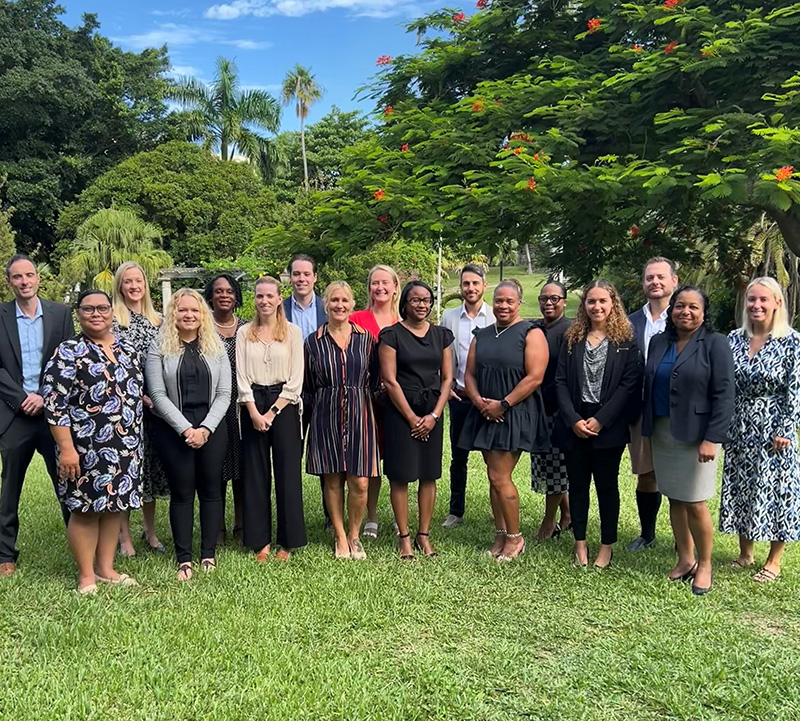 "When Walkers launched its Bermuda office six years ago, the leadership had a clear vision to nurture top local talent and develop a market leading legal practice that would benefit the jurisdiction through its global legal network. The local team has grown from four in 2016 to nearly 50 to support clients with their complex challenges, innovative ideas and global opportunities."
"I am delighted with the growth we are seeing here in headcount, and the number and quality of client instructions," comments Managing Partner Kevin Taylor.
"This growth reflects increased demand for services and the trust in our advice from clients who are attracted by the quality of the jurisdiction and the business opportunities here. Bermuda is holding up very well internationally. This is in no small part thanks to the progressive regimes for fintech and insurtech, the globally recognised regulatory environment, and the quality of practitioners based on island – many of whom operate under the Walkers' banner."
The spokesperson said, "The new hires in 2022 include nine lawyers and seven professional services experts. These include partner Steven White [Insolvency & Dispute Resolution], director April Thomas [WPS], and senior associates Shaela Rae, Cathryn Minors, John McSweeney, Tim Molton and Rehana Popal.
"Over the summer, Walkers also welcomed six Bermudian legal interns for a comprehensive legal training programme. Kalshae Matthews, Caitlin Hyland, Jasmin Brown, Sarah Medeiros, Ella Rouja and McKenzie-Kohl Tuckett gained valuable insights into the day-to-day life of a Walkers attorney and the demands of the international financial services legal sector.
"The firm will continue to grow its Bermuda team in 2023 as it anticipates the changing requirements of clients and remains committed to developing local talent. New opportunities will be advertised online at www.walkersglobal.com and applications for the 2023 pupillage program and internship scheme will open in the New Year."
Read More About