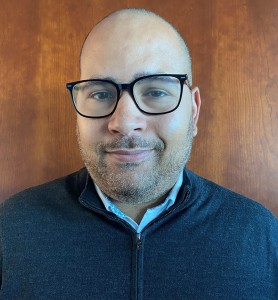 Assistant Privacy Commissioner Christopher Moulder is the newest member of the senior leadership team at The Office of the Privacy Commissioner [PrivCom].
He shared, "It is important for all Bermudians to understand their privacy rights and remain in control of their information. PIPA will provide Bermudians with these rights, and I look forward to adding to the work of the Privcom team as we implement policy and processes."
A spokesperson said, "Assistant Privacy Commissioner Moulder will lead the investigations unit for the Office, with varied responsibilities for case management, policy development, complaints, concerns, audits, investigations, inquiries, and order-making. With a wide range of skills from experience working in the fields of personal banking, commercial contracts, debt recovery, and labour relations, AC Moulder will apply a wealth of experience in case management and the implementation of process-driven compliance.
"Mr. Moulder holds qualifications in law. He is a graduate of Southampton Solent University, where he achieved a Bachelor of Laws [LLB], and most recently worked with the Government of Bermuda, Labour Relations Section."
Privacy Commissioner Alexander White said, "I am delighted to bring Assistant Commissioner Moulder on board. His experience as a compliance officer and his work with the Employment Tribunal will be invaluable as we develop and implement our regulatory processes. His work will help ensure that our office's oversight is proactive and constructive, and not merely punishing noncompliance. Our team at PrivCom is our most important resource, and Mr. Moulder will be instrumental to our focus on the true issue of preventing harm to individuals."
The spokesperson said, "The Office of the Privacy Commissioner for Bermuda is pleased to welcome Christopher Moulder to our team as Assistant Commissioner."
Read More About