Chancery Legal Ltd. announced that Bermudian attorney, Aqueelah Simmons, has joined the Firm as an Associate in the litigation department.
A spokesperson said, "Since transitioning into private practice, Ms. Simmons is beginning to make a name for herself and is described as "a confident litigator, with a keen eye for detail". Her main practice areas are civil and criminal litigation, family/matrimonial law, and immigration law. Since October 2022, Ms. Simmons has been a regular counsel at the Free Legal Advice Clinic, located at The Centre on Angle Street.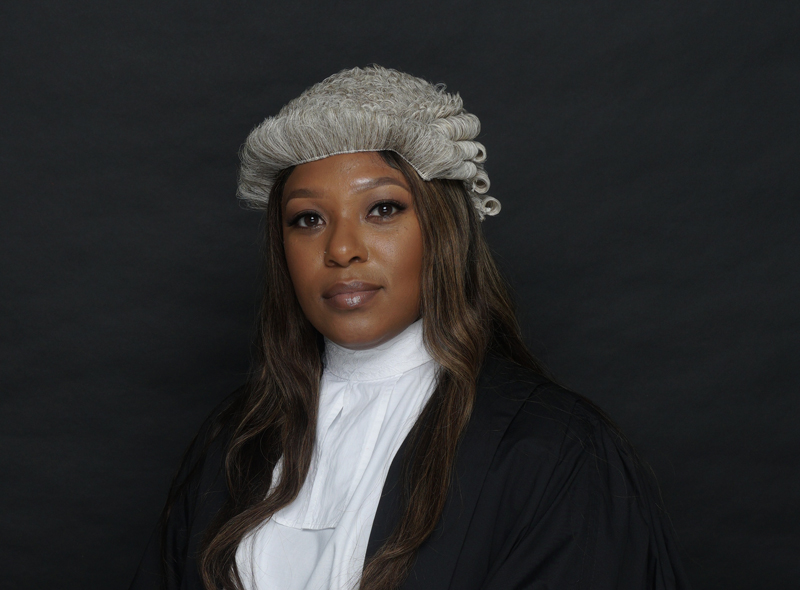 "Ms. Simmons worked in the Department of Public Prosecutions as a Crown Counsel, following her Call to the Bar on 12 November 2021. She appeared at all levels of the Bermuda Court system, namely the Magistrates Court, the Special Courts and the Supreme Court of Bermuda.
"Ms. Simmons was approached to join the Firm after Mark Pettingill, a Director of Chancery Legal observed her advocacy skills one day in the Magistrates Court. He commented that she spoke with 'the tenacity and skill of a legal practitioner who had been practicing in Bermuda for several years'.
"Ms. Simmons has been described as one of the young shining stars of the Bermuda Bar with her diligent preparation, empathy and fearless pursuit of justice for her clients."
Ms. Simmons remarked that "Working at Chancery Legal with Katie Richards and Mark Pettingill has been a dream come true. I never thought that I would be approached by such an esteemed member of the Bermuda Bar and law firm, at this early stage of my career. Chancery Legal is a boutique and versatile law Firm, providing a flexible and personal approach to clients. I am honoured to be a part of their team."
Chancery Legal Ltd. is located at 'Trinity Hall', 43 Cedar Avenue, Hamilton HM 12.
Read More About