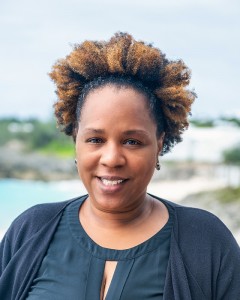 [Column written by Dr Myra Virgil]
Tuesday, November 29, 2022, will be acknowledged in countries around the world as Giving Tuesday. Its purpose is as simple and uncomplicated as it gets: to encourage people to do good.
Giving Tuesday began in the US as a collaboration between the United Nations Foundation and the 92nd Street Y in New York City – and by 2018, 150 countries were involved. No coincidence that it is scheduled to follows those days of rampant spending – Black Friday and Cyber Monday – and precedes the excesses of Christmas. It is considered a perfect moment for us to reflect on whether everyone is having fun at this special time of the year.
The reality of course is that not everyone is feeling the holiday spirit. While we don't believe there was ever the intention to make anyone feel bad about enjoying the season with family and friends, feasting and gifts, the timing of Giving Tuesday sends a clear message: it can be a lonely, frustrating, crushingly depressing time for many. When you're out of work, you have no money, you're exhausted, a family member is struggling with addiction, have health issues or can't even put enough food on the table let alone buy Christmas gifts for your loved ones…and all around you is music, laughter, festivity, merry-making…that's bleak.
The inequities of the world will not be solved by one consciousness-raising day – but it does provide an opportunity to reflect and maybe start something that goes beyond this one Tuesday in the year. On its website, Giving Tuesday describes itself as "a global generosity movement unleashing the power of the people and organisations to transform their communities and world…".
This is the Bermuda Foundation's [BCF] 4th year of raising awareness about this movement. Bermuda joining the Giving Tuesday movement raises support for Bermuda's charities. The week commencing Giving Tuesday in 2021 saw almost $150,000 donated through the BCF's giving platform for further credit to local nonprofits. The funding was certainly needed. The not-for-profit sector suffers from a critical lack of resources in this challenging financial climate. And yet, they provide our island with essential services; many of them the types of social services needed more than ever. They are no longer "nice-to-have" amenities, but in some cases the primary service providers for essential services.
We'll need to keep stepping in and stepping up to help. We would not want them to be forced to close their doors leaving members of the community abandoned. Make no mistake, we will all bear the brunt if there are no organisations taking care of children, feeding people, supporting families in need and young people at risk, monitoring our environment, fostering the arts, conducting field research and training people on how to deliver this important work. What kind of a community will we be then? Arguably, one that is unsafe, unhealthy and soulless.
It's easy to say "give – and give generously", but we all know it's harder than it looks. You have worked hard to earn your money, and whether you're making an investment in the stock market or your community, you want it to deliver on its promise. GiveBermuda is a good place to start.
Over the past month, the BCF has provided free workshops not-for-profits [to help them prepare for the giving season by making themselves available and accessible to donors]. We recommend GiveBermuda.org, a local platform that enables people to search for not-for-profits by name, cause or keyword. For anyone who wants to give to the community, but doesn't know where to begin, try it. We've encouraged all the not-for-profits we met with to ensure their information is clear and up-to-date so they are ready for the giving season. GiveBermuda is a useful way of identifying those organisations working in the area you'd like to support.
Let's make #Giving Tuesday 2022 count! To support a local nonprofit today, go to www.givebermuda.org.
- Dr Myra Virgil
Read More About