The Bermuda Community Foundation's [BCF] Board of Directors has made grants of $480,000 to 43 nonprofit organisations.
The disbursements, from seven donor funds, represent the BCF's final grants for the 2016 fiscal year.
In the field of community improvement and capacity building, BCF ratified $135,000 in grants to deliver para-transit services; build organisational capacity in the nonprofit sector; help build a national employment registry and database; and promote nonprofit certification and accreditation.
Grantees include a range of organisations from sector-specific programmes like Age Concern Bermuda, Project Action, MyFutureBermuda, the Coalition for Community Activism and YouthNet. Community-based youth development efforts like the PHC Foundation's scholarship programme, the Bermuda Bridge Club, Bermuda's Brazilian Football School, Raleigh and YouthNet also received support.
To advance the issue of community development, BCF's board approved $155,000 in grants from donor-advised funds to go towards several infrastructure building projects. For example, funds went towards provision of residences for people struggling with mental health issues, an initiative managed by the Bermuda Mental Health Foundation.
The Coalition for Community Activism received a grant to support efforts to improve educational outcomes through their work with parents and the Ministry of Education.
Dr Myra Virgil [representing BCF/donor] and grant recipient Clare Mello [representing YouthNet]: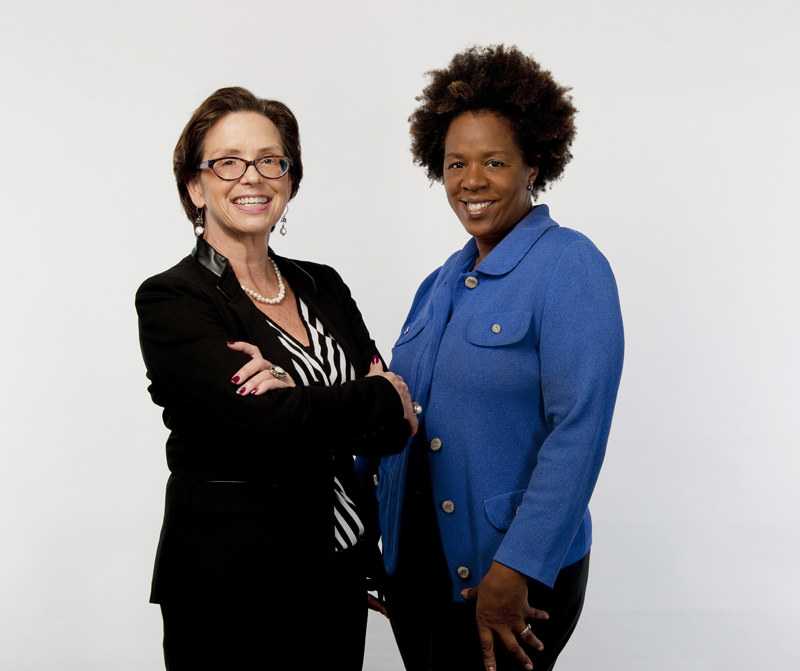 Educational programmes received a funding boost of $81,000 from BCF's donor-advised funds, which supported the work of Adult Education School; Bermuda Education Network; Impact Mentoring Academy; Centre for Talented Youth; and CARE Computer Services scholarships.
In the interest of continuing to provide direct service support to people in need, BCF approved $44,000 in grants to the Coalition for the Protection of Children, Salvation Army, the Bermuda Society for the Blind, the Family Centre and others.
In announcing the grants, Managing Director Dr. Myra Virgil said, "BCF's grantmaking programmes are supported by a range of unrelated donors who wish to ensure the sustainability and success of nonprofits in Bermuda. These donors use the resources and expertise of BCF to support their grantmaking.
"This extraordinary set of grants totaling almost half a million dollars is the result."
Families or individuals interested in setting up their own charitable funds to improve Bermuda can learn more about donor-advised philanthropy on the website.
Read More About