During a recent Activity Challenge, members of the public service walked a total of 307,748,648 steps – with nine Bermuda teams ranking amongst the Top 100 teams in competition worldwide.
A Government spokesperson said, "On Friday, 18 November, Premier David Burt and the Head of the Public Service, Dr. Derrick Binns, highlighted the importance of the public service engaging in health and wellness activities when they recognized officers who completed the Virgin Pulse Go initiative.
"Virgin Pulse Go, is a nine-week programme aimed at assisting employers worldwide in promoting a culture of health and well-being. Participants who register for the programme can do so individually or as a team and use a digital app to keep track of their progress."
Premier Burt said, "In the 2017 and 2018 Throne Speeches, the Public Service was tasked with implementing an Employee Wellness Programme. And as a result, an Employee Wellness Committee was formed in May 2018. This year, we had three Bermuda teams who did exceptionally well and earned a ranking in the Top 40 out of 1,086 Teams that competed globally.
"That is impressive, and I'm pleased to recognize their accomplishments. Each of the participants are winners and true champions and should be incredibly proud of the personal goals they accomplished. They have raised the health and fitness bar not just for the public service but for all of Bermuda."
Dr. Binns said, "One of the key initiatives of the Employee Wellness Programme was to provide our employees with the tools to assist in managing stress and work-life balance. This is the second year the Public Service has participated in the challenge with Virgin Pulse GO to increase their overall fitness levels and create new healthy habits.
"During the Nine-Week Activity Challenge, as an organization, the Government of Bermuda walked a total of 307,748,648 steps – with nine Bermuda teams ranking amongst the Top 100 teams in competition worldwide. We congratulate each of those members of the service who took part in this innovative and engaging wellness initiative."
The event concluded with awards and prize-giving to public officers in the following categories:
Top 3 Individuals with the Highest Step Count:
1st Place – Yolanda Johnstone – 2,762,246 total steps [Team "Ghost Ryda"]
2nd place – Shawne Stephens – 2,726,324 total steps [Heart and Sole]
3rd Place – Lisa Smith – 2,349,951 total steps [Gym & Juice]
Top 3 Teams with the Highest Step Count:
1st Place – Team "Ghost Ryda" with a step count of 24,171,759

Yolanda Johnstone, Clair Williams-Stovell, Raymond Bean, Charles Clarke, Winston Lightbourne, Theresa Ince, Sue-Ann Smith [Ministry of Transport]
2nd Place – Heart and Sole with a step count of 8,962,386

Shawne Stephens, Kenny Bartram, Susan Bailey, Erika Russel, C. LaVerne Simmons, Sonya Clarke, Derek Smith [Ministry of Economy & Labour]
3rd Place – Gym & Juice with a step count of 8,586,289

Lisa Smith, Debra Tucker, Edward Harris, Christopher Mouchette, Vernon Tucker, Christopher Robinson [Ministry of Transport]
Teams with the Most Creative Names:
1st Place – Ain' t No Stopping Us [Ministry of Legal Affairs]
2nd Place – Fit Don't Quit [Ministry of Finance]
3rd Place – Blended Family [Ministry of Education & Min of the Cabinet Office]
BINGO 2022 Blackout Challenge Winner
Patricia Pitcher, Department of Education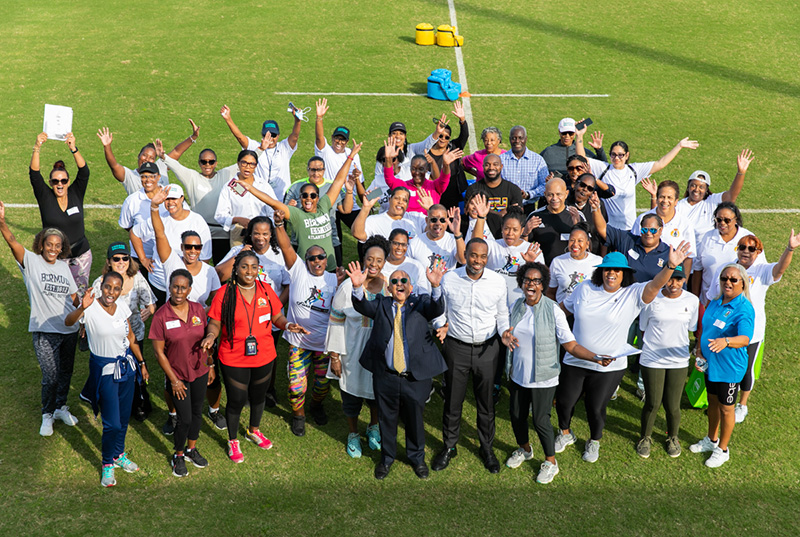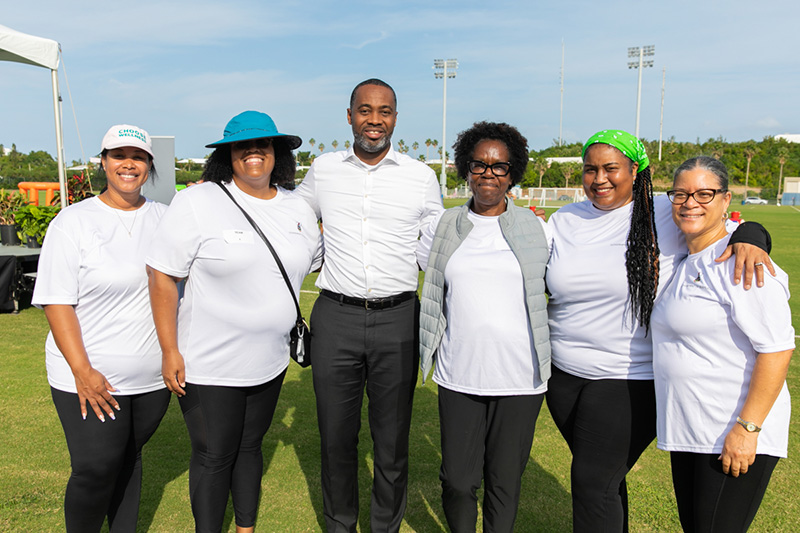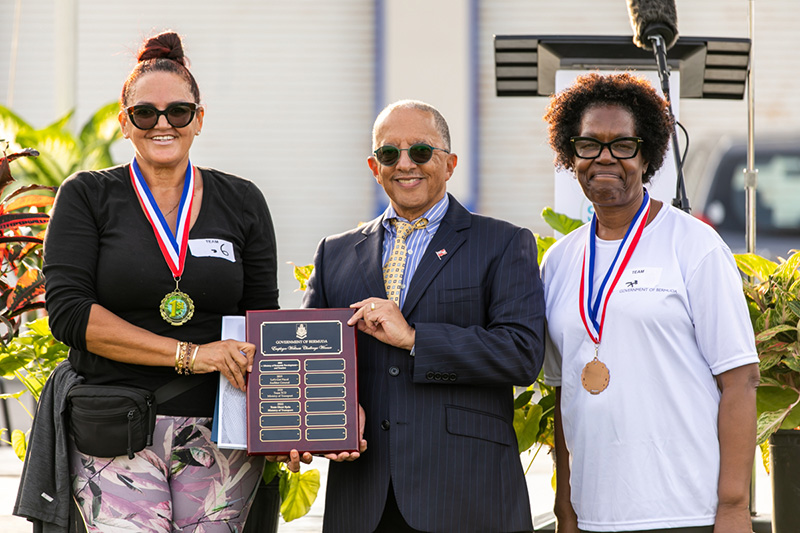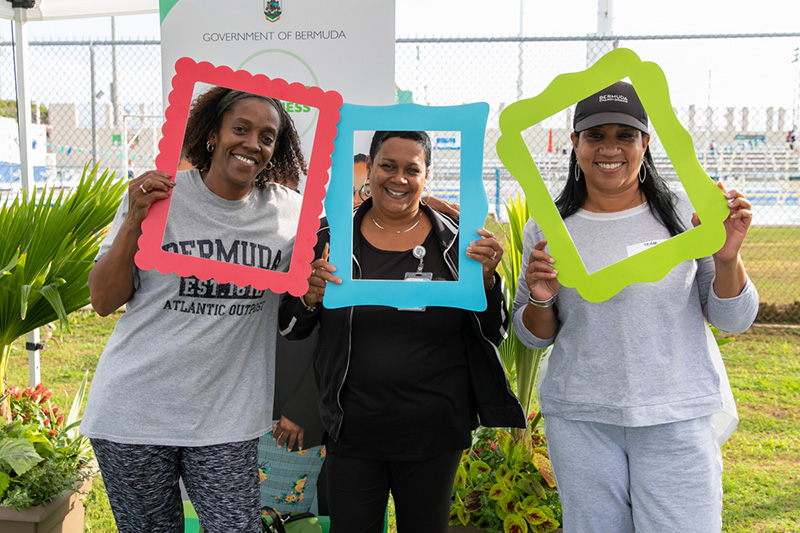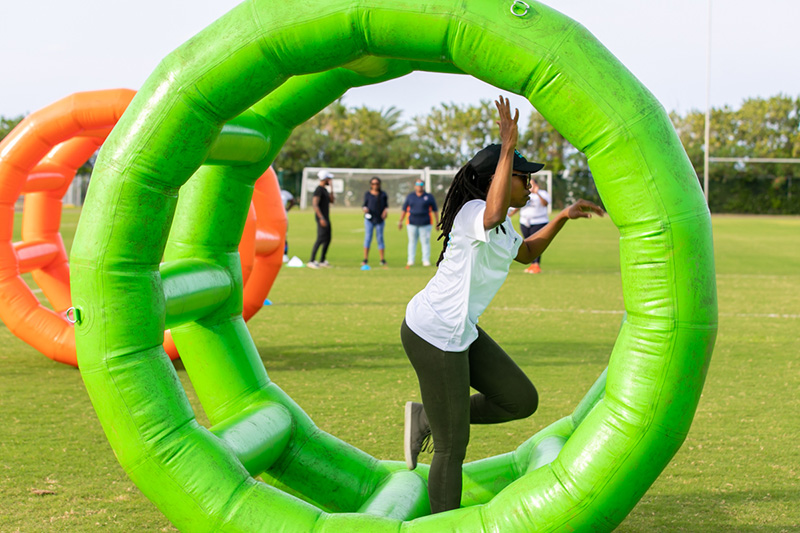 Read More About