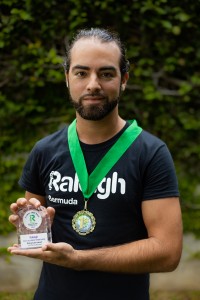 James Lee has won the 2022 Raleigh "Ultimate Survivor" Advanced Level.
A spokesperson said, "James is a Raleigh Alumnus who completed his expedition in Borneo in 2012 and he is also a member of Raleigh's Digital Media Crew. Well done to James for holding onto the title again this year.
"On Sunday, November 20, 2022, Raleigh Athletes competed in the "Alumni Trek Race" with advanced athletes racing up to 24 kilometers with a rucksack.
"This is Raleigh Bermuda's 2nd Annual fundraiser where Alumni and Family Members come together to raise funds for the organization's Brave, Venturers and Alumni Programmes.
"Did you know Raleigh is the only organization on island that mentors young Bermudians beyond the age of 18 years old and is the only organization that offers a "focused" anti-violence programme for teenagers.
"We would like to congratulate all our Raleigh Athlete Winners and those who competed in the 2nd Annual Raleigh Alumni Trek Race.
Advanced Level Winners [24km]:
1st: James Lee, Raleigh Ultimate Survivor
2nd: Eric Wallace
3rd: Jendaya Mills-Paynter
Participatory Winners: Georgio Fox, A'Jahni Smith, Antahsukha Akshayasukha, and Jason Rhind
Intermediate Level Winners [15km]:
1st: Christianna Warren
Participatory Winner: Torrell Stuart
Beginner level Winners [7km]:
1st: Te'Meira Rutherford
Participatory Winners: Ta'Ziyah Kelly, Kimura Cole, Dennika Wright, Nicole Warren, and Audrey Dean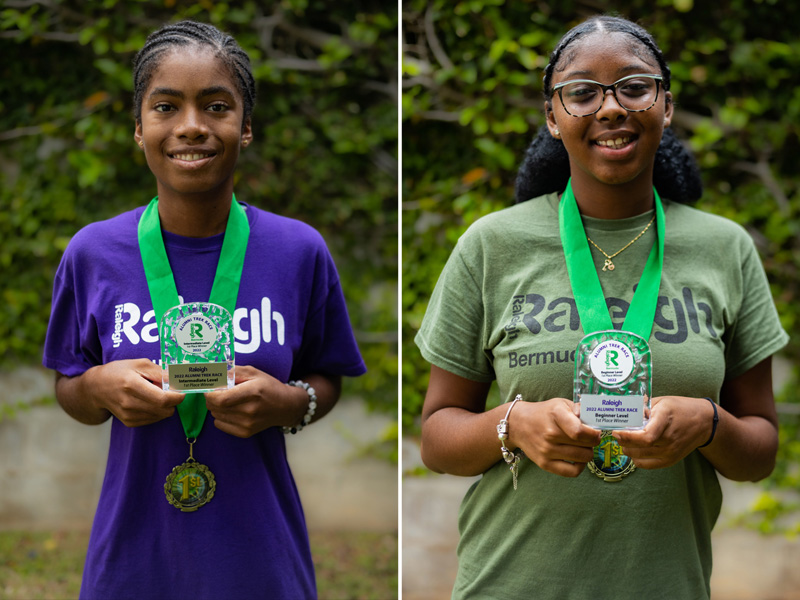 "Thank you also to all our volunteers who helped to make this "Alumni Trek Race" possible: Milvin DeRosa, Juvonne Cann, Shawnette Griffith, Elmore Warren, Alicia Hall and Family, and Raleigh Parents.
"A special thank you for our sponsors: Butterfield & Vallis, One Communications and International Sports Shop. A special thank you to our supporters: 24/7 Ink The Print Shop and Supermart Catering Services.
"Raleigh Bermuda is known for its adventurous and survival local and overseas training camps. Always with a mission to challenge our young people to reach their full potential. Proceeds from this fundraiser will help Raleigh Bermuda with their youth and alumni programmes.
"To learn more about Raleigh Bermuda [Charity #710], please contact info@raleigh.bm or call 333.5678. Visit www.Raleigh.bm."
Read More About