Governor Rena Lalgie hosted an event at Government House on August 19 "in recognition and appreciation" of Raleigh Bermuda's work in the community.
A spokesperson said, "On August 19, 2021, Her Excellency the Governor Ms. Rena Lalgie hosted an event at Government House in recognition and appreciation of Raleigh Bermuda's important work in the community.
"During this pandemic, Raleigh Bermuda stepped up to the front line to directly tackle violence in our community by addressing gang violence, drugs, alcohol, crime, and toxic behaviours. Raleigh Bermuda Executive Director Dany Pen decided it was time for the organization to return to its roots and original mission of tackling violence.
"In 2004, Michael Spurling MBE [Founder] witnessed an uproar, blaring police sirens and a violent machete attack on the football field. This violent attack raised community concerns on developing gangs and gang wars and that made Michael question, "What could be done to help the Island's young people?"
"The incident led to the founding of Raleigh International Bermuda. For 17 years, Raleigh Bermuda has been implementing programmes to help young people choose a positive path that would help steer them away a life of gangs and crime."
Dany Pen, Raleigh Bermuda Executive Director, said, "It is truly an honour for Raleigh Bermuda to be recognized by Her Excellency the Governor at Government House. To have our Founder, all our Board Members, Staff and Alumni together and being appreciated for our hard work in the community, is a special and important day for Raleigh Bermuda."
The spokesperson said, "Over the years Raleigh has evolved to provide increased and individualized support, but the underlying mission is still the same – create a safe positive space for young Bermudians to be challenged and reach for greater heights.
"Currently, Raleigh Bermuda has over 172 alumni between the ages of 18-35 years old and has one of the highest retention rates on island for returning alumni.
"In July 2020 at the height of increased violence in our community after the first phase of shelter in place, Raleigh launched the "I Am Brave" programme for high school students ages 14 – 17 years old. Based on Raleigh's research data, reports now show gang recruitment for young boys is now at 11 years old and for girls at 12 years old.

"Raleigh also works closely with the Courts and Probation/Parole Services, Department of Child and Family Services, Bermuda Police Service as well as school counsellors to help provide our young Bermudians one-on-one coaching, wellness support and access to needed positive social development programmes.
"Since launching the "I Am Brave" programme, 44 high school students have participated in the programme. The success of the programme is largely due to Raleigh Alumni who have dedicated a great amount of volunteer time and commitment for the delivery of the programme.
"The following Raleigh Alumni were presented with awards by Her Excellency the Governor, for their important contribution to Raleigh Bermuda during this pandemic.
"The Raleigh Recognition Award is to honour and recognize our Young Bermudians and Raleigh Alumni who are Project Managers and Emergency Relief Team Members. During this pandemic, these Alumni have taken the initiative to help mentor high school students, help provide and deliver food hampers to community members and host safe spaces for group support during these difficult times of job loss, mental health needs and financial hardship.
Ashanti Stovell, age 24
Chloé Baron, age 30
Jahkera Tucker, age 22
Jawonday Smith, age 27
Jiqena Furqan, age 23
Justin Cann, age 30
Tajshana Tucker, age 24
Kristamaria Looby, age 25
Kandrea Romaine, age 30
Keri Pacheco, age 30
Taneah Bean, age 33
Terrina Nolan, age 34
"The Raleigh Appreciation Award is to thank Raleigh Alumni who are former Project Managers and dedicated Volunteers who continue to provide their skills, valuable time, and efforts to support the organization during this pandemic.
Ché Durham, age 26
Milvin DeRosa, age 21
David Simmons, age 26
Eric Wallace, age 19
Antione Williams, age 26
Neville Vanderpool, age 32
"The contribution of our young Bermudians at Raleigh is vital to the organization. Their mentorship and leadership paves way for other young Bermudians to raise their aspirations, believe in themselves and be inspired to be part of a global community active in making the world a better place.
"Thank you to Her Excellency, Ms. Rena Lalgie for hosting Raleigh Bermuda at Government House and recognizing Raleigh as an essential organization and honouring our Raleigh Alumni as trailblazers.
"Thank you also to our Raleigh Chairman Ms. Tasha Jones, President Mrs. Gita Blakeney Saltus JP, Vice President Mr. Alex Dill, and Raleigh Board Directors Mrs. Carol Feathers, Mrs. Kaywell Outerbridge, Mrs. Nakia Foggo, and Mr. Julian Olivier who also all serve as mentors for our alumni to ensure our young Bermudians are given the opportunity to be trained and given positions of leadership in the organization as Project Managers, Committee Leaders and Board Members.
"To learn more about Raleigh Bermuda, please email info@raleigh.bm or call 333-5678 or visit our website at www.raleigh.bm."
Photos by Milvin Derosa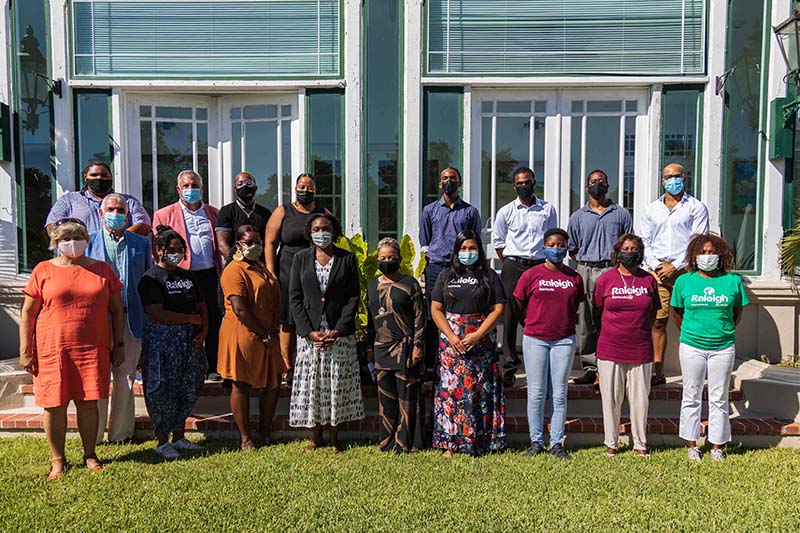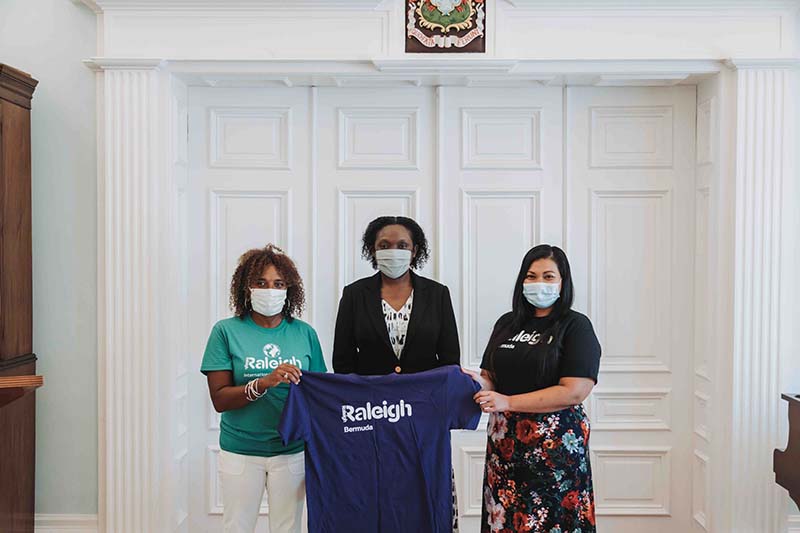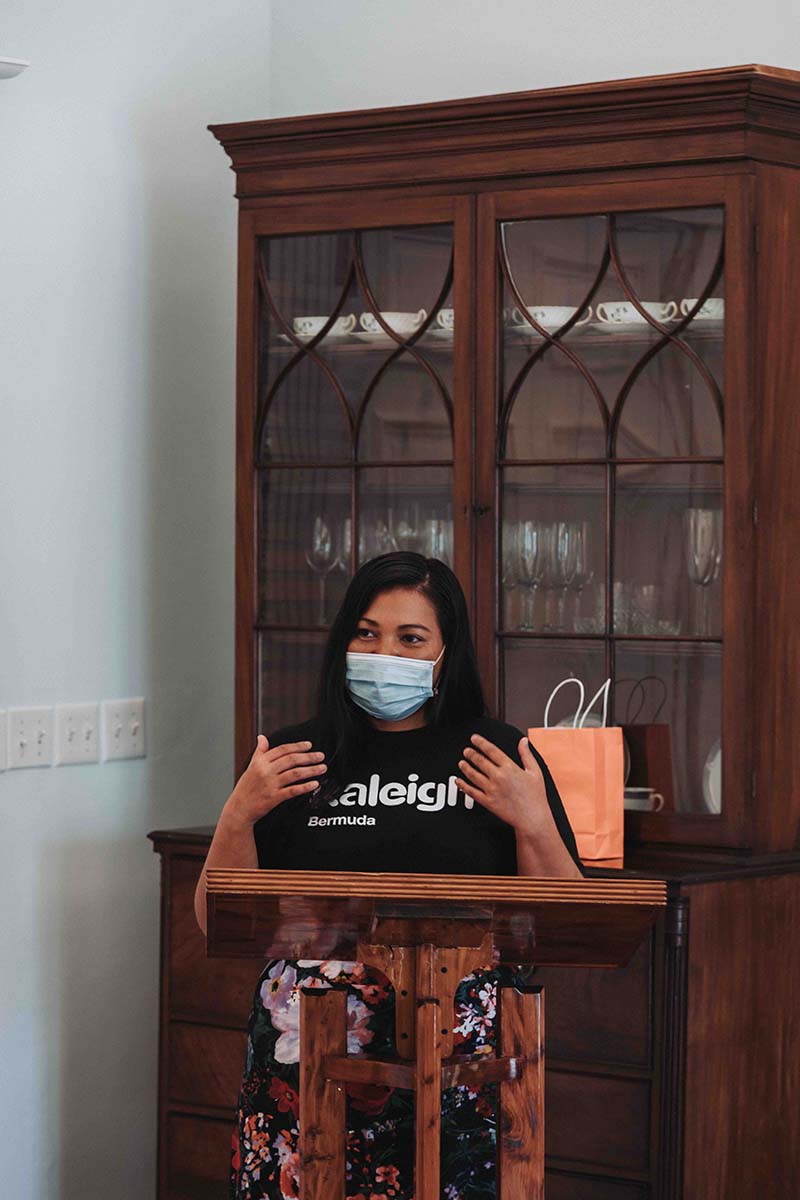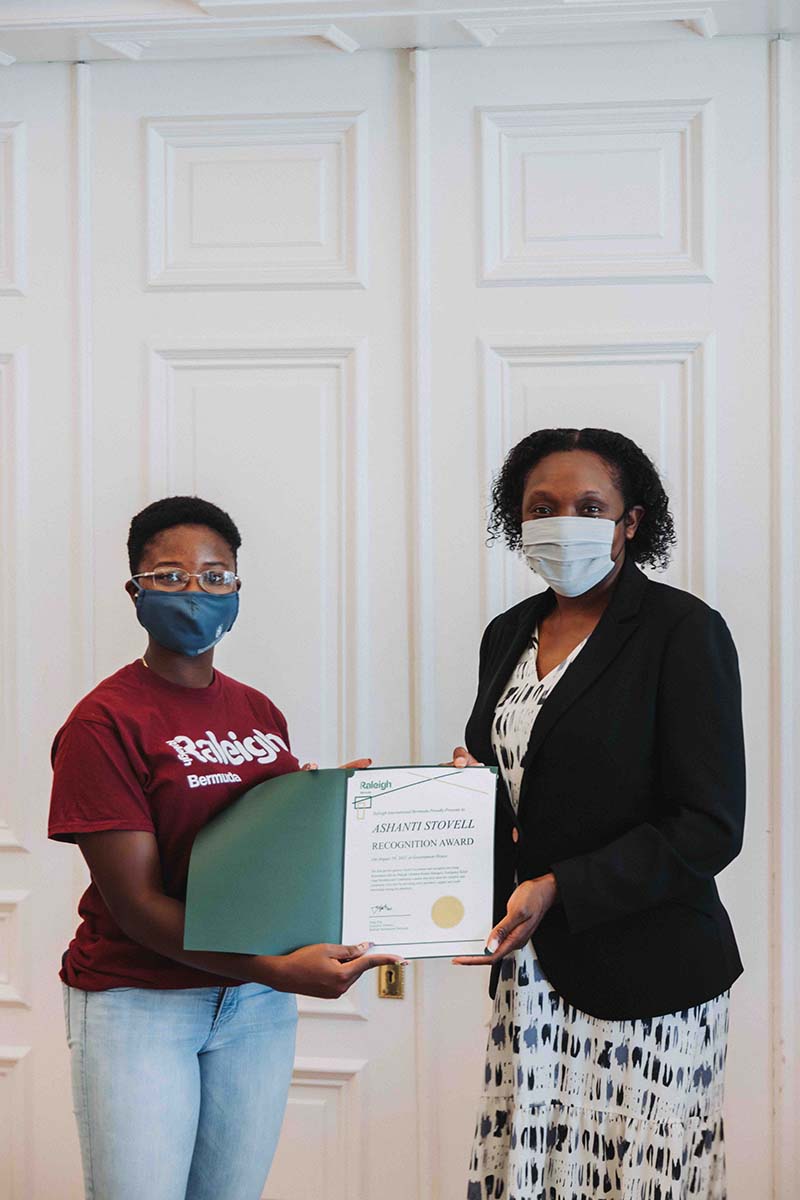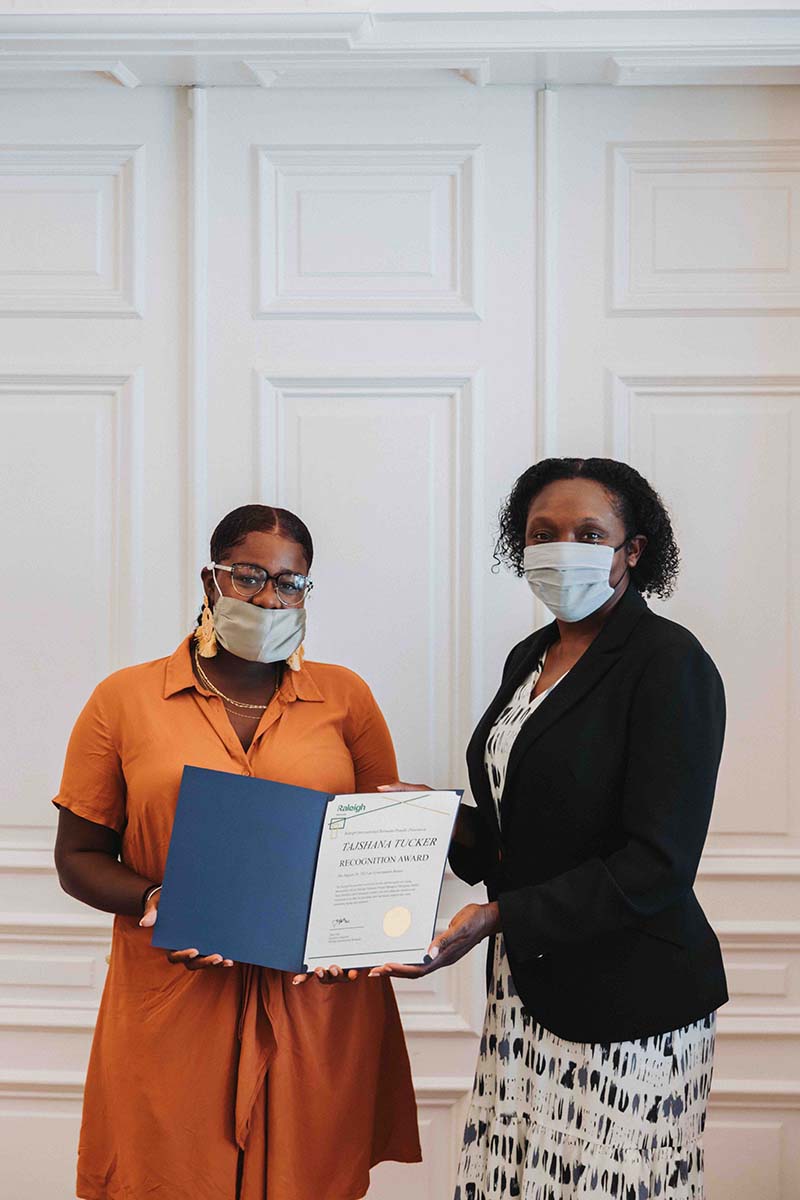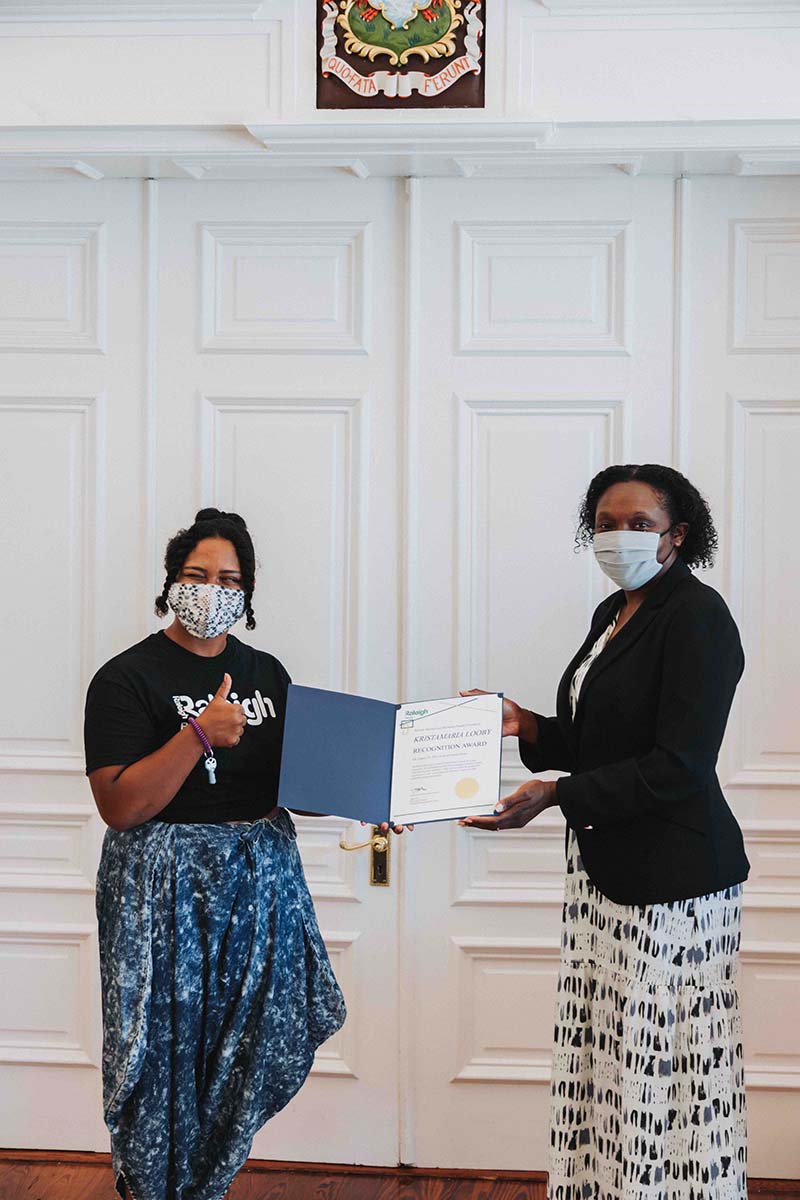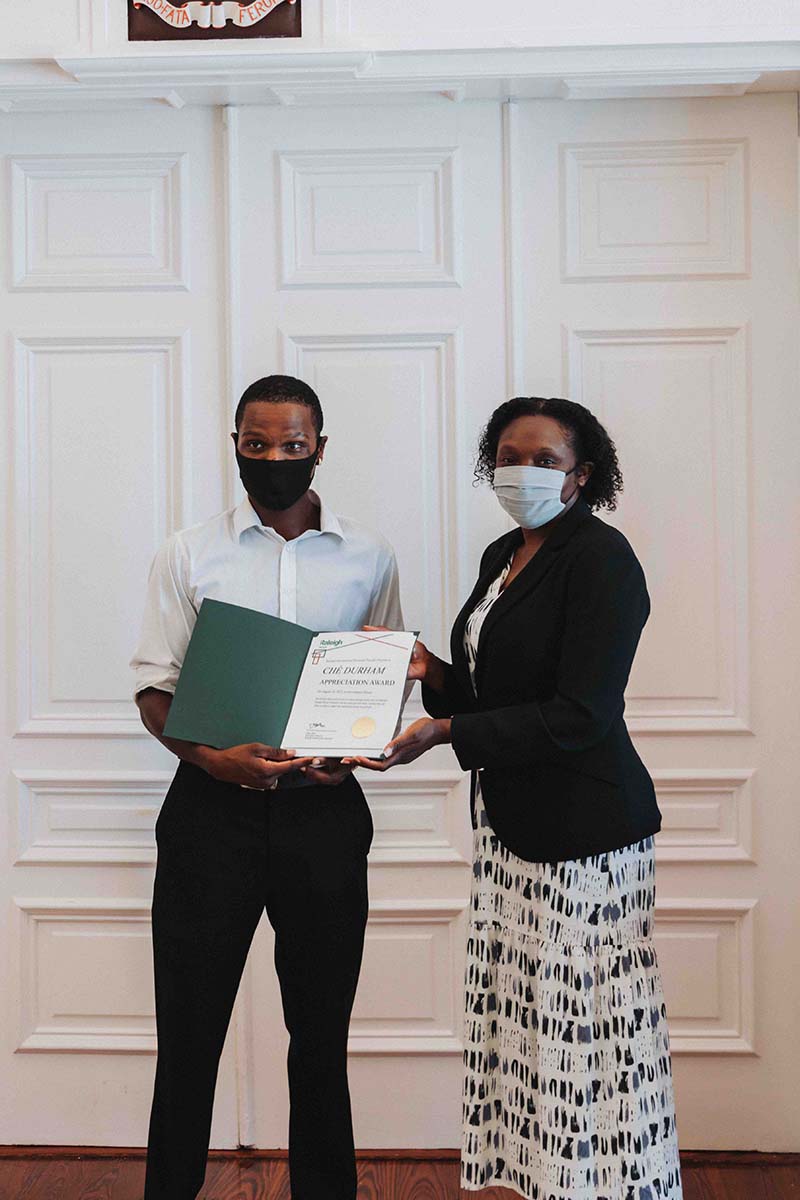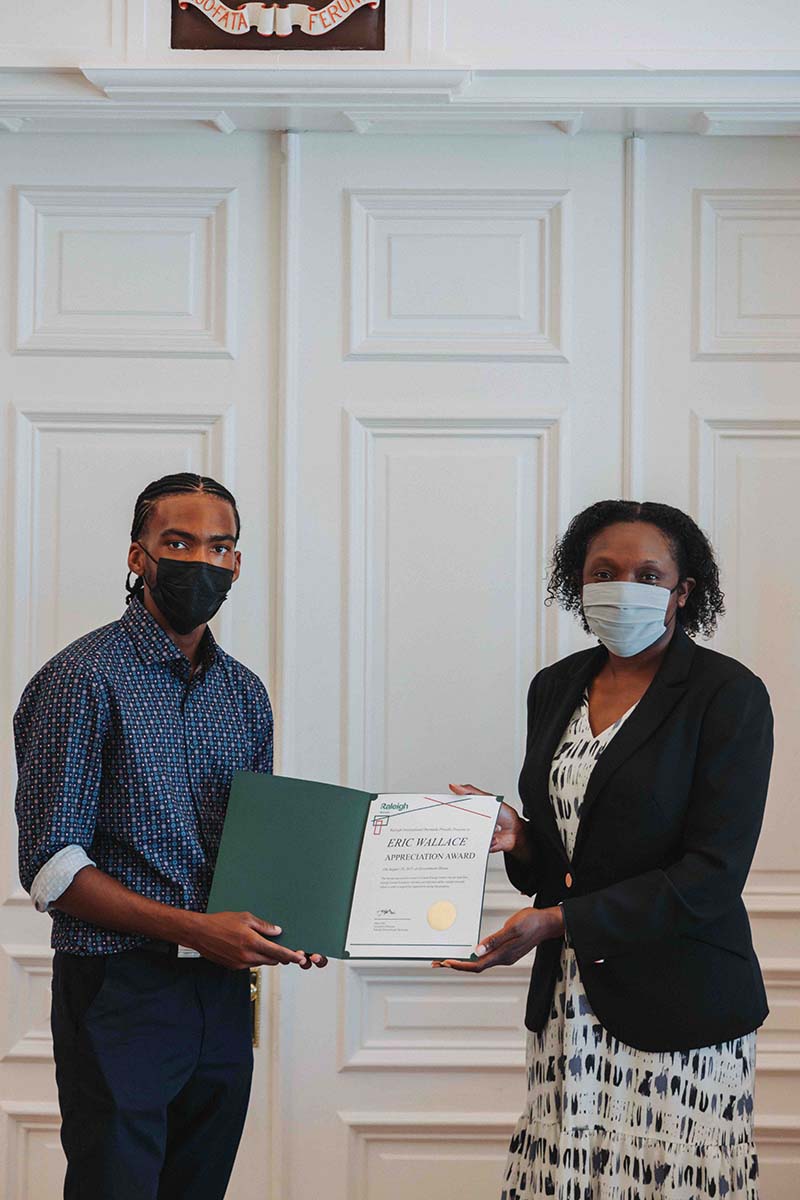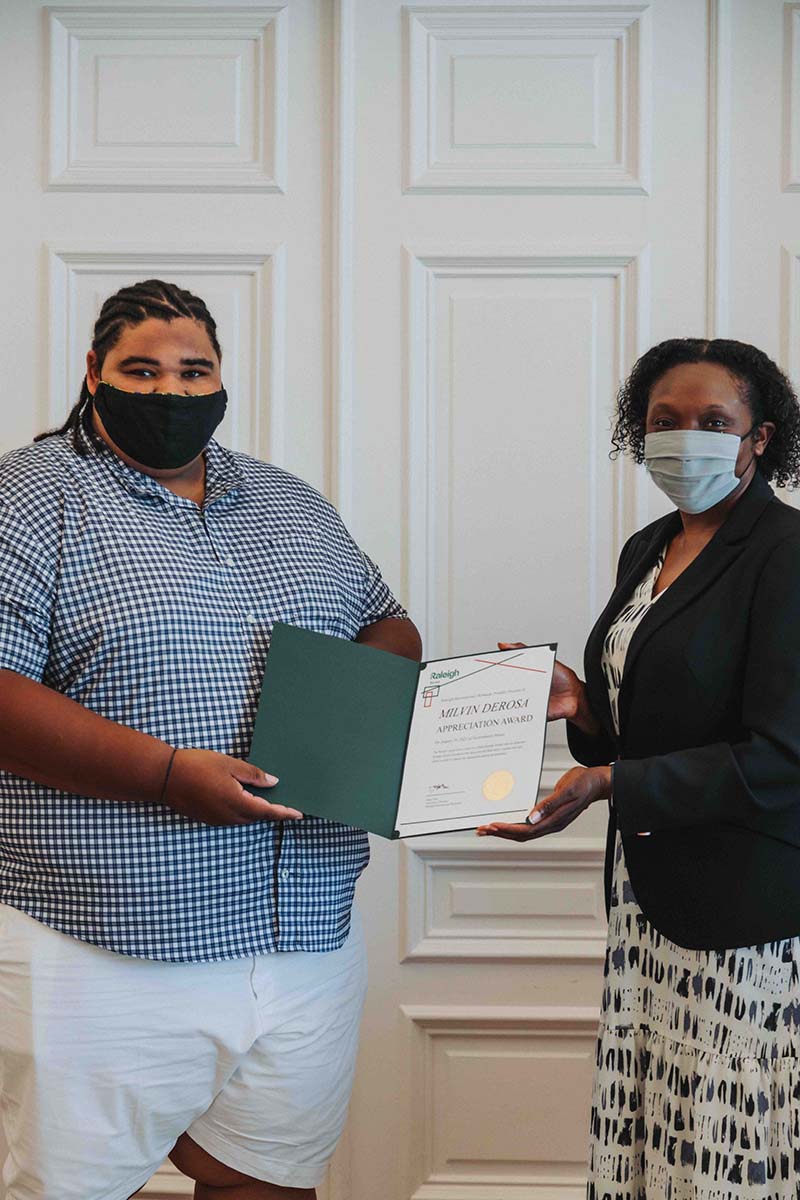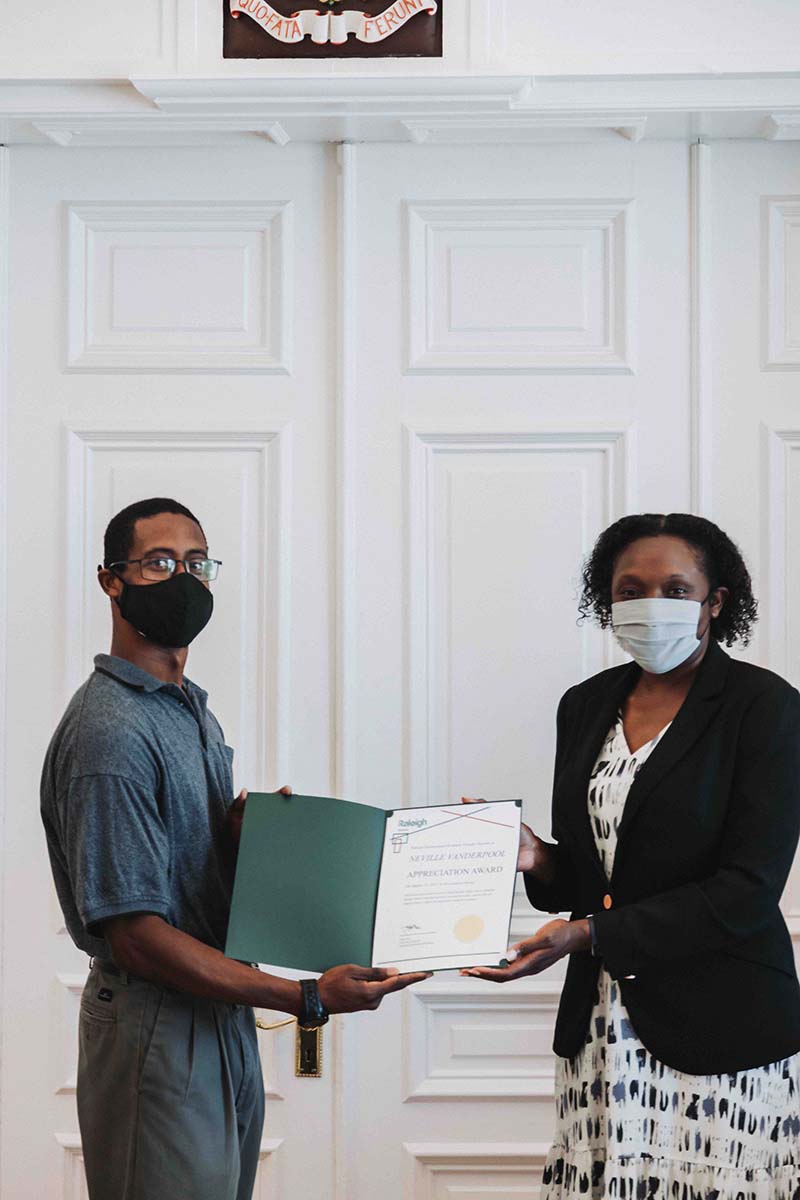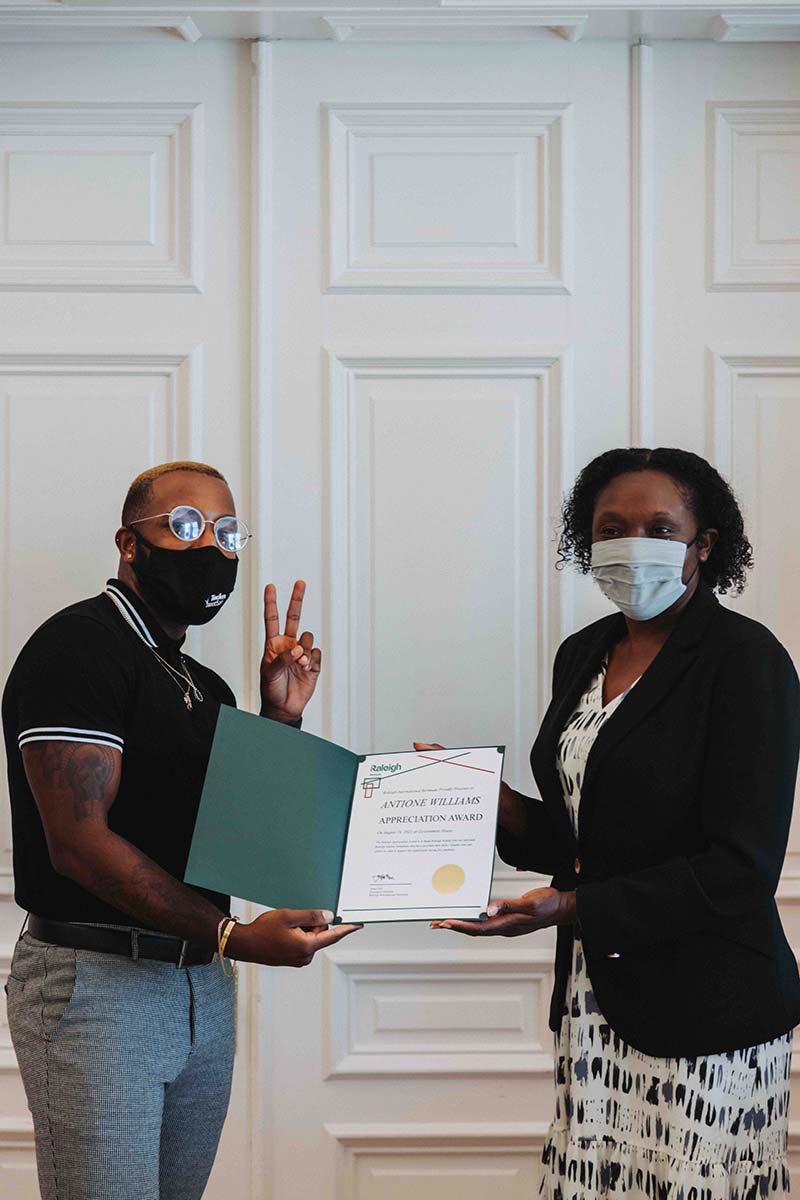 Read More About