[Written by Stephen Wright]
When Kyle Webb decided to hang up his running spikes, he needed an activity to replace the adrenalin rush he experienced rocketing down the 100 metres track as a Bermuda sprinter.
Webb, who competed at the Commonwealth Games on the Gold Coast, Australia, in 2018, admits it was a wrench to quit the sport he loves three years ago but felt he had no choice because of financial struggles.
The Purdue University graduate dreamed of reaching the Olympics and came close to qualifying for the Rio Games in 2016 when he ran 10.36sec at a meet in Illinois [the qualifying standard was 10.16].
Nowadays, Webb has dreams of a different kind, with the 27-year-old harbouring hopes of becoming a professional bodybuilder.
"I could cough up the training, and I had good facilities and coaches, but I couldn't cough up the financial burden," Webb says of his decision to quit athletics.
"I was happy with what I achieved; however, the Olympics was always the goal, especially as I almost qualified for Rio when I wasn't even competing seriously.
"I was hungry for the Tokyo Olympics [in 2020], but stress does something to you and sends you to a bad place. I still love the sport; I just didn't have it anymore."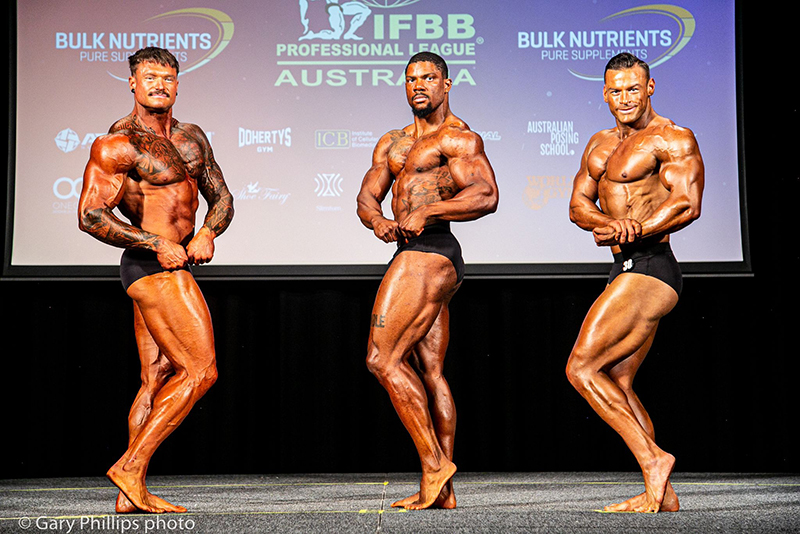 He cites DeVon Bean, the Bermuda director of athletics, as his inspiration, as an Olympic sprinter who transitioned into bodybuilding, winning the Mr Bermuda title in 2015.
Like Bean, Webb also inevitably found himself in the weights room, his natural domain, somewhere he felt at home from the years spent training his muscles for explosive power.
Having moved to the Gold Coast three years ago, where bodybuilding competitions have exploded with popularity, it was not long before Webb was slowly modifying a body built for speed into that of a competitive bodybuilder.
"DeVon Bean was my coach in Bermuda and he became a bodybuilder," Webb said. "He inspired me and made me want to grow and get bigger.
"I love training; I love being in the gym. Having done track and field for 19 years, I needed to have the sense of training for something."
Strutting his stuff on stage for the first time at the IFBB Queensland State Championships in October, Webb competed in Classic Physique, finishing third in the Novice Division and second in the First-timers Division.
"I started prep in May and was satisfied with how I looked and said to my coach, 'Let's get on stage'," Webb said.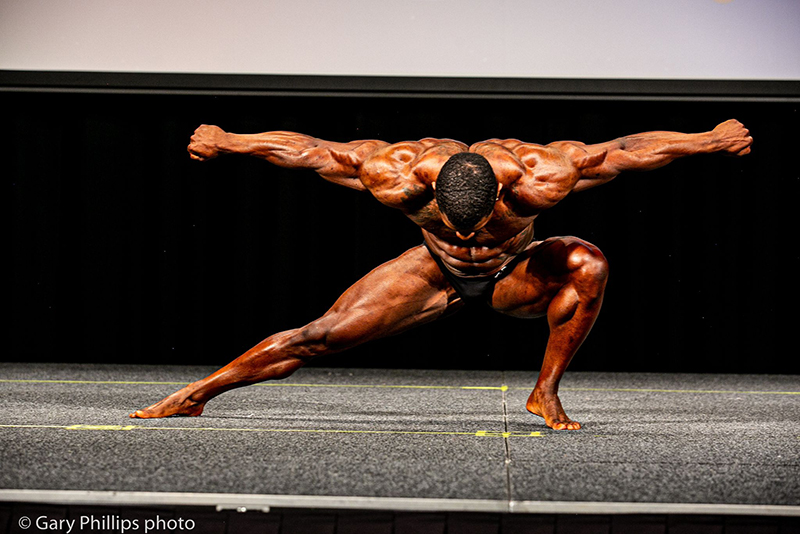 "I was happy with how I did. I wanted to win, and many people said I did great. I was the crowd's favourite but not the judges'!
"I got some great feedback from the judges though. They said to come in bigger and leaner. You can't go wrong with that."
A paralegal at a law firm, Webb said he intends to return to the stage in two years when he hopes to secure a much-coveted pro card.
"Bodybuilding is more like a long-distance race in comparison to sprinting every weekend for a few months each year," said Webb, who trains at the Good Life Health Club in Beenleigh under coach Ryan Ackermann.
"It's hard to win a pro card in Australia. Each state has their championships, and then there are the National Championships, which I'm also looking to do in two years. I need that time to grow."
Webb also plans to compete in Bermuda in the not-too-distant future and show his 18-month-old daughter, Zuri, his homeland.
"My mom keeps asking me to come back for Cup Match," said Webb, who trains six days a week. "However, prepping for a competition and Cup Match – well, they don't align!"

Read More About