Almost 200 high school students recently attended the Tech Education Day, hosted by the Economic Development Department [EDD].
A Government spokesperson said, "The event, part of Bermuda's annual Techweek, was sponsored by Nimble, Circle, and Relm. It featured presentations and demonstrations from leaders in the tech and Fintech industries.
"In the run-up to Tech Education Day, a special Fintech Fridays podcast series introduced the speakers and asked them about their subject matter expertise. The weekly podcast itself is a product of the EDD's Office of Fintech and aims to demystify Fintech, its core concepts and its importance for Bermuda. Every week, each speaker was featured in an episode and discussed how, as young professional Bermudians, they got started in the field.
"Every year Tech Education Day organises training programmes, events, and activities that support Bermuda's effort to develop a sustainable, informed and skilled workforce by exposing its students to technology and technologists. This year's edition also discussed Fintech and demystified sound bites that have become commonplace in the industry.
"Topics included Web 3.0, how tech can empower creators, cryptocurrency, and NFTs. There were also audience-participation demonstrations of hovercraft races, drone acrobatics, and CubeSats, as well as a robotics demonstration by Team Bermuda, freshly returned from the First Global Robotics Challenge in Switzerland."
Premier David Burt, addressing the student attendees at the event, said, "We must continue to invest in you to ensure that you have the knowledge and experience to help Bermuda maintain its place as a global leader in tech innovation and in Fintech, allowing you to have fulfilling careers of your own."
Premier Burt also encouraged the students in attendance to take in what they learned on the day, to enjoy it, and most importantly, to challenge it, saying, "Ask questions, engage in discussions, and provide feedback when given the opportunity. It is those actions that drive ideas forward."
The spokesperson said, "The Reverse Pitch Competition involved a presentation of technology solutions by school teams. The competition required school teams to pitch a technology solution to Reverse Pitch Challenge #2 and Automated Cooling Fan, and the question, 'How can my fan come on and off depending on the temperature in the room?'
"In the run up to the finals, an industry professional was assigned to each competing team and acted as their mentor to assist with industry knowledge, problem-solving methodologies, and project management skills as the teams worked to develop their solutions. In the end, the Somersfield Academy team won the 1st place prize, while the Berkeley Institute team came 2nd."
Joseph Ziolkowski, CEO of Relm, explained, "As an insurer that specialises in innovative products for companies operating in the digital asset and web3 space, it is essential that we promote and encourage education on these topics. This technology is already fostering a sea change that will eventually impact nearly every sector. Tech Education Day serves as a great foundation for students to learn more about and develop an interest in these rapidly evolving areas of the tech industry."
Cyralene Benskin-Murray, Bermuda Compliance Officer/MLRO of Circle, shared, "We are proud to be a sponsor of Tech Education Day for the second year in a row. This event has proven to be a valuable resource for students who wish to learn more about technology, and we are excited to see that this year's edition also carries a focus is on Fintech and Web3."
Adam Hoffman, Co-Founder of Nimble, said, "Here at Nimble, we are a staunch supporter of the EDD's initiatives regarding educating Bermudians on innovative tech and on Fintech. Tech Education Day was certainly an informative and exciting day that will surely foster Bermudian students' interest in these fields."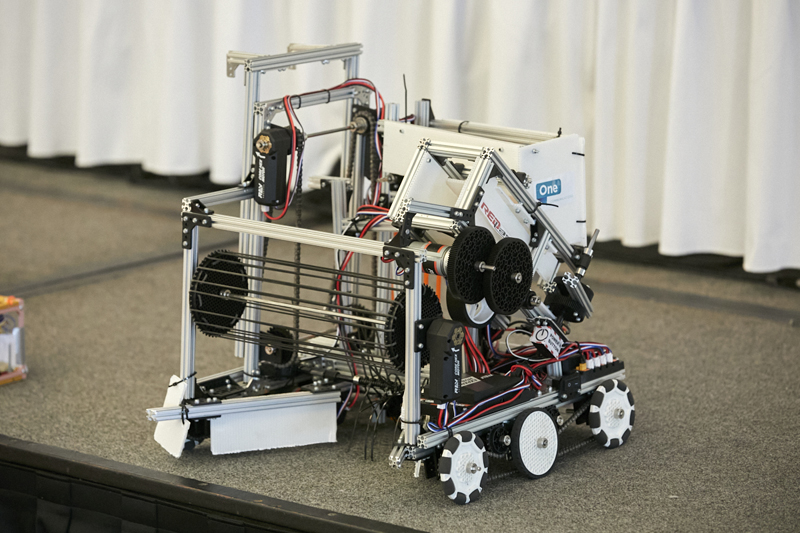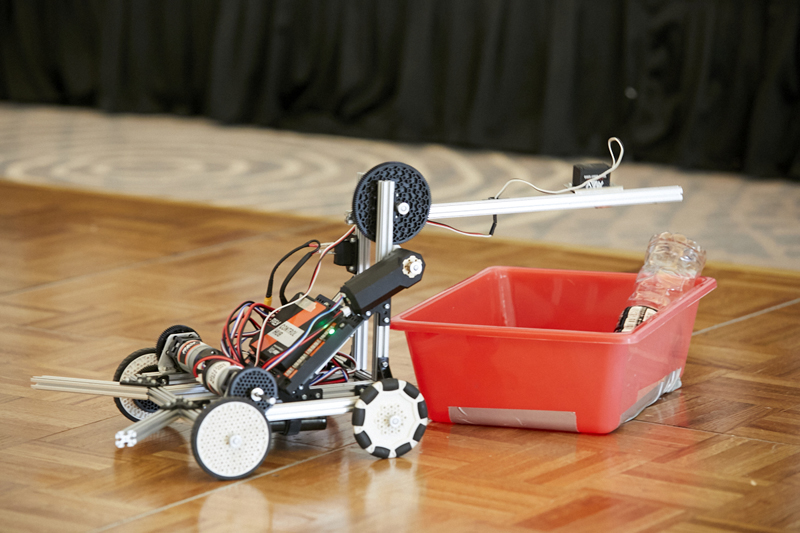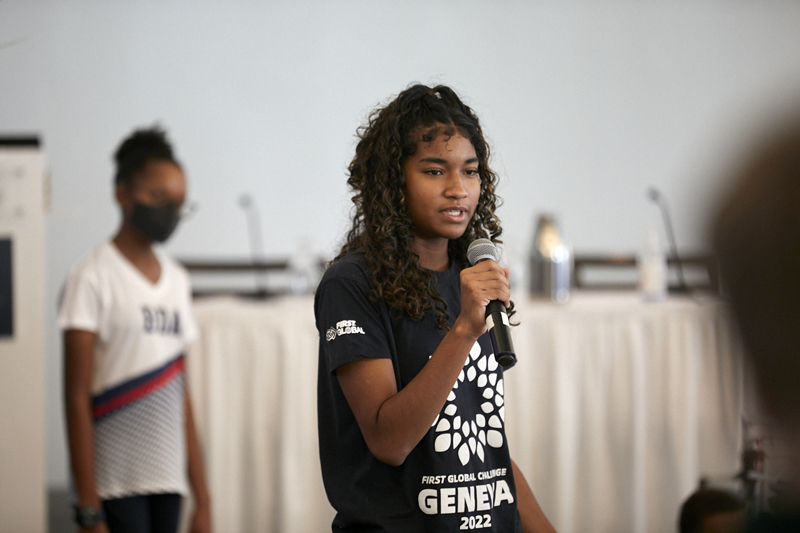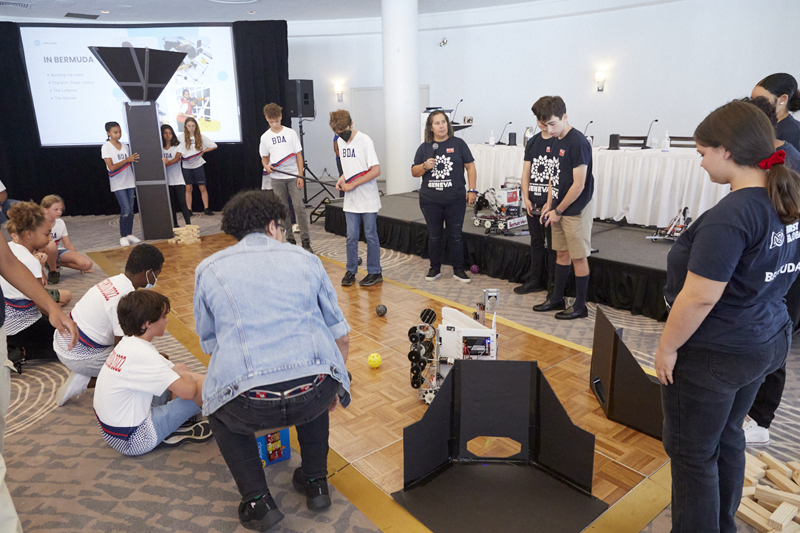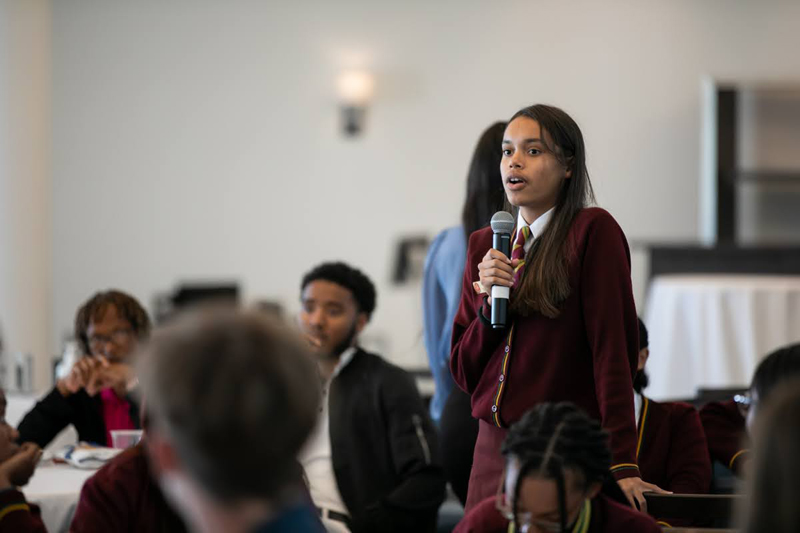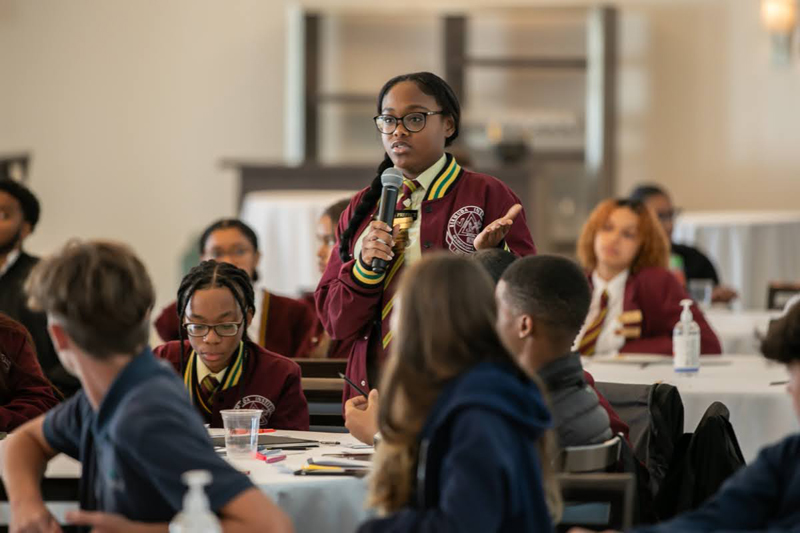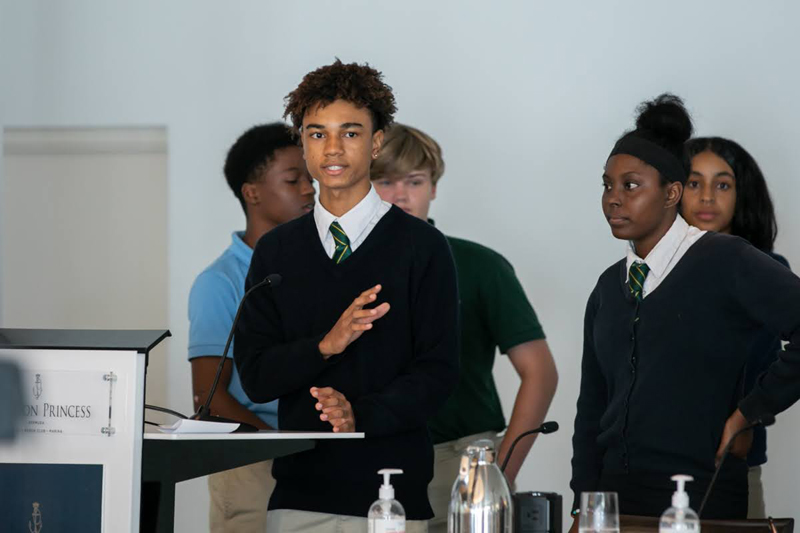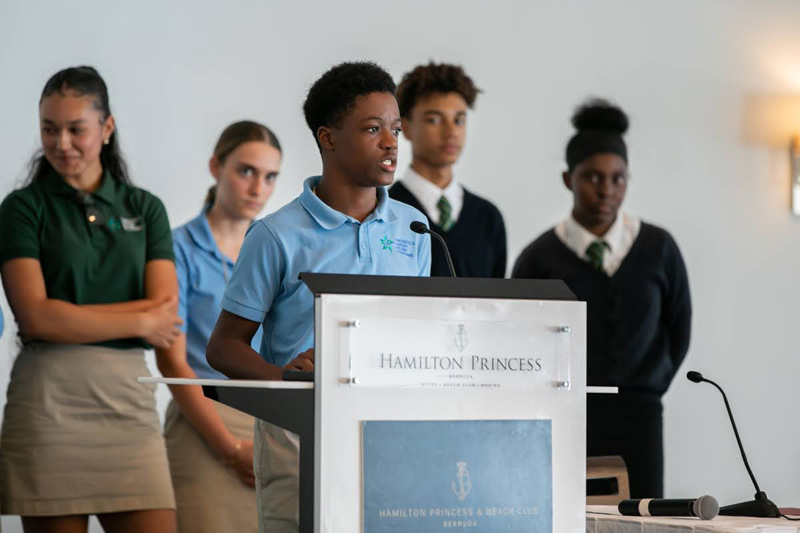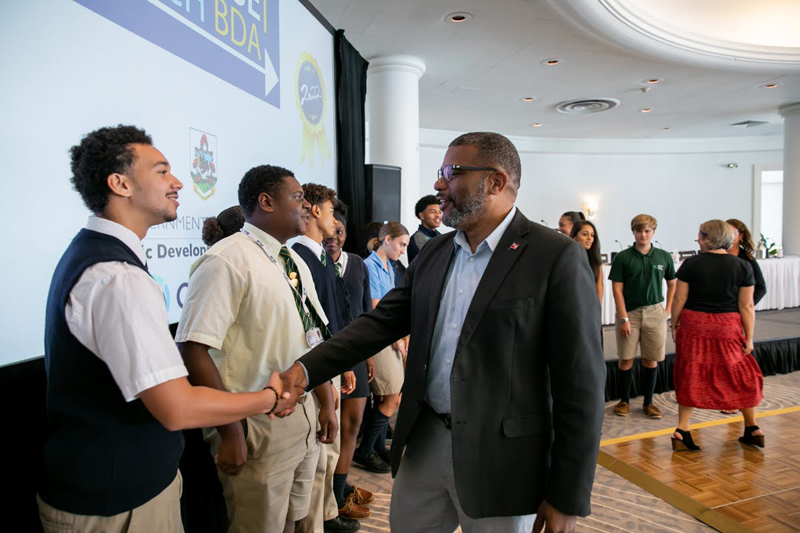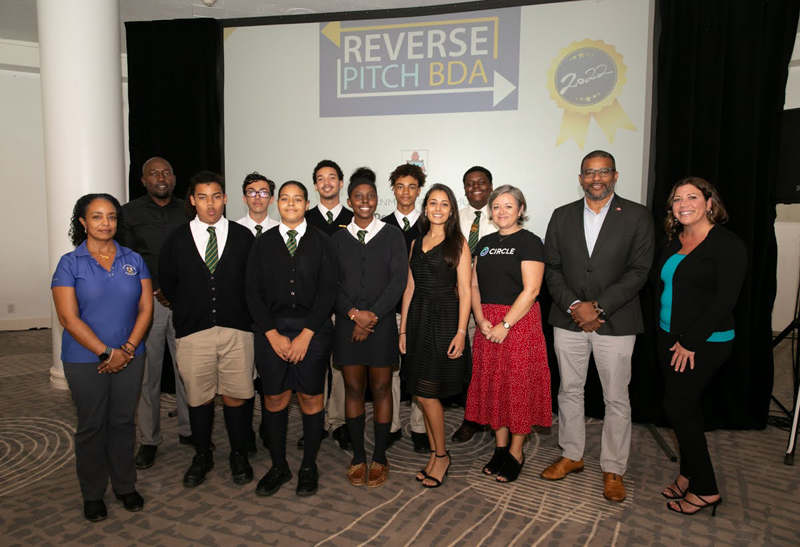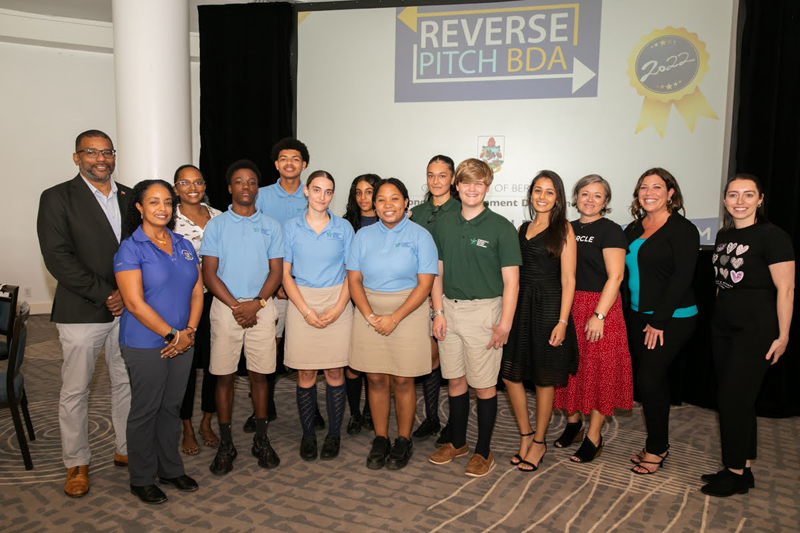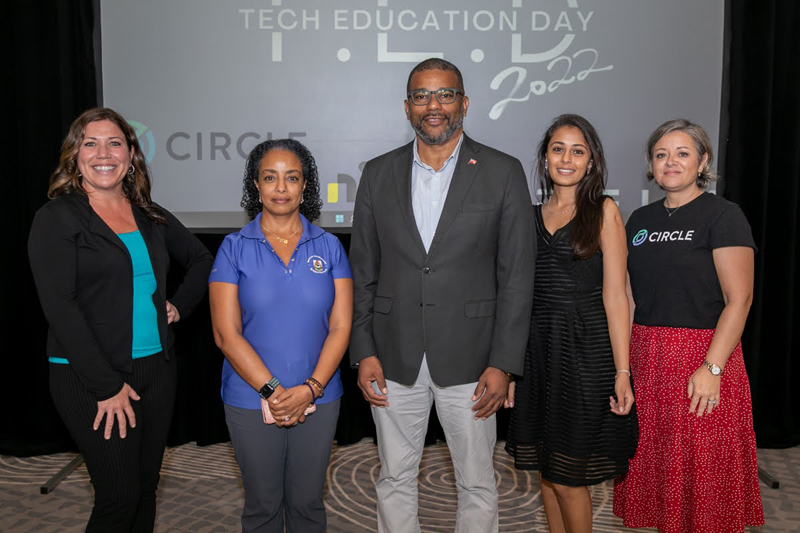 Read More About
Category: All, News, Photos, technology