On Thursday, 17th November, Saltus celebrated the official opening of its newest learning space, the Learning Commons.
A spokesperson said, "Joined by members of the Board of Trustees, donors and staff, Head of School Julie Rousseau thanked the many partners who participated in the vision of this dynamic learning hub for Middle and Senior School students.
"The Learning Commons is part of a multi-phased initiative to enhance learning experiences for students at Saltus. This project includes the completion of the Learning Commons, the Saltus Museum and Teaching Archives, and a future Presentation Centre. To date, 60% of the needed funds have been raised through philanthropic support and fundraising efforts will be ongoing until completion of the project.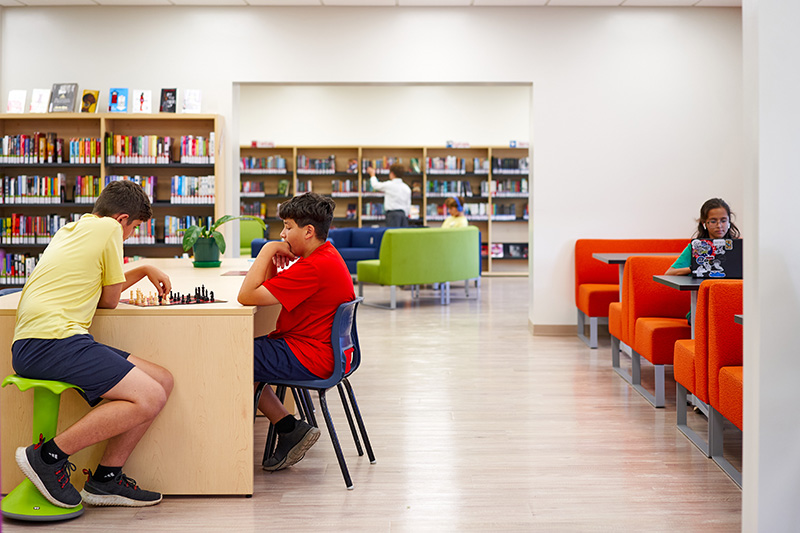 "The Saltus Learning Commons is a well resourced and inviting space, designed to increase student engagement and empower student achievement. Learners in this space have an opportunity to engage in self study, develop important research skills, and conduct explorations in all content areas. The space provides opportunities for students to learn and inquire about the world and delve into issues that matter to them.
"In this space, students have an opportunity to be creative, to be challenged and most importantly to be curious which sets the stage for lifelong learning. As well, the design of the Learning Commons space allows for individual work, small group collaborations and large group connections."
Head of School Julie Rousseau said, "This is the place where learning isn't about collecting the dots, but rather connecting them through cross-curricular partnerships that boost critical thinking, problem-solving, decision making and communicating abilities. It is a place where students and adults can take risks and experiment with new ways of learning." She added that, "being immersed in this type of learning environment in Middle and Senior School can allow for broader, and perhaps clearer, choices for high school and postsecondary aspirations."

Read More About