[Written by Stephen Wright]
Ten students are vying for the title of Mr and Miss CedarBridge at the Ruth Seaton James Auditorium on Saturday [December 3].
Contesting for the Mr CedarBridge title are Gregory Talbot, Kenyari Dotting, and Nathan Wilson.
Maia Bento-Fray, Rhylee Edwards, Siniah Lambe, Teh-Kala Lambert, Milae Smith, Kailee Spring and Amber Smith-Burchall will compete for the female crown.
The theme for this year's annual pageant is "Celebrating 25 years of excellence"; it will involve Dean Foggo, one of the original teachers involved in the event's inception, assisting with planning and rehearsals and will be the first pageant since 2019 because of the Covid-19 pandemic.
The pageant's committee members are Rhonda Edwards-Adams, the S4 year head, Melanie Burrows, Shervelle Burch, Calvin Edwards, Jordan Simmons-Trott and Mr Foggo.
Ms Edwards-Adams said the event provides the students with an opportunity to develop their etiquette, interpersonal and communication skills.
"It's a way for us to see a resurgence of the culture we've had at CedarBridge for the last 25 years," she told Bernews.
All proceeds from the contest will go towards graduation activities, scholarships and the school prom.
Tickets cost $20 for the general public and $40 for patrons, which includes Hors d'oeuvres and VIP seating.
Anyone interested in sponsoring the event can e-mail Ms Burrows at maburrows@cedarbridge.net.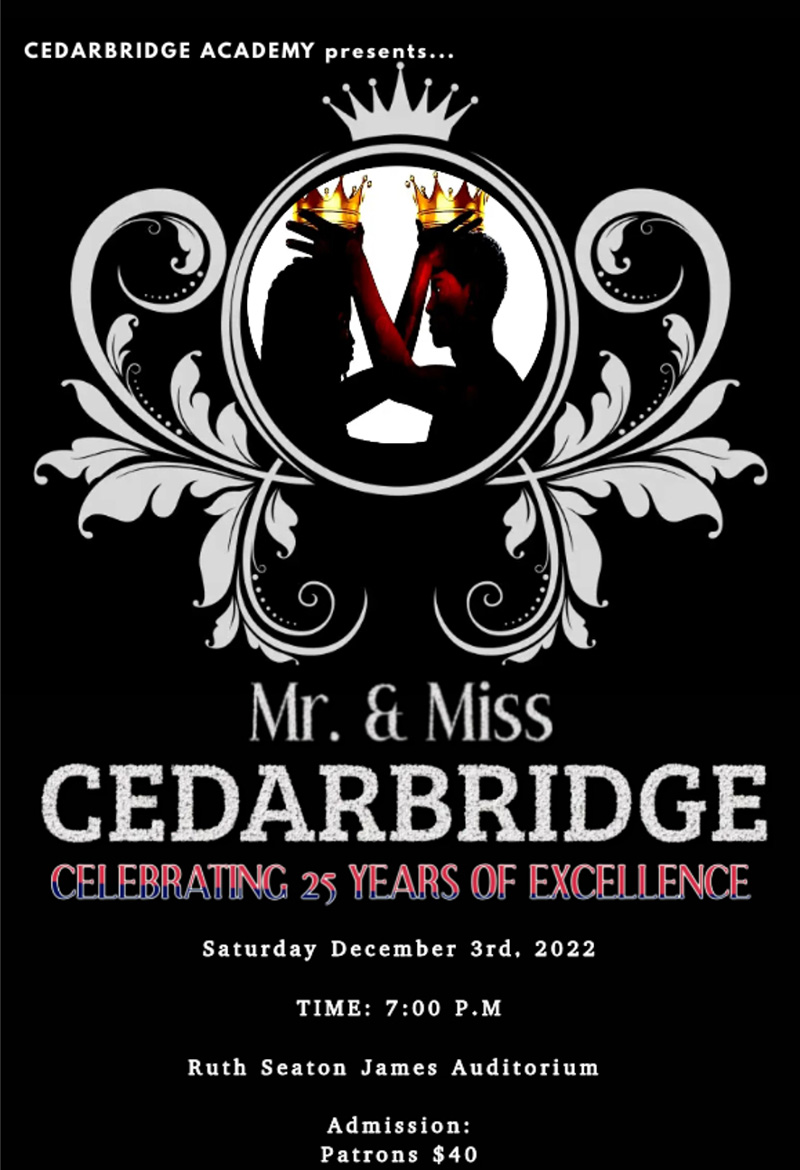 Read More About
Category: All, Entertainment, News, Style & Beauty