A 41-year-old man was arrested and a firearm, several rounds of ammunition, and a quantity of illegal drugs were seized.
A police spokesperson said, "A firearm was last week taken off the street by officers as the Bermuda Police Service launched an operation dubbed 'Operation Limelight.' Officers executed warrants at a number of locations, mainly in the Pembroke Parish area.
"Apart from the firearm, several rounds of ammunition, as well as a quantity of illegal drugs with an estimated street value of two thousand dollars were seized.
Image provided by the police: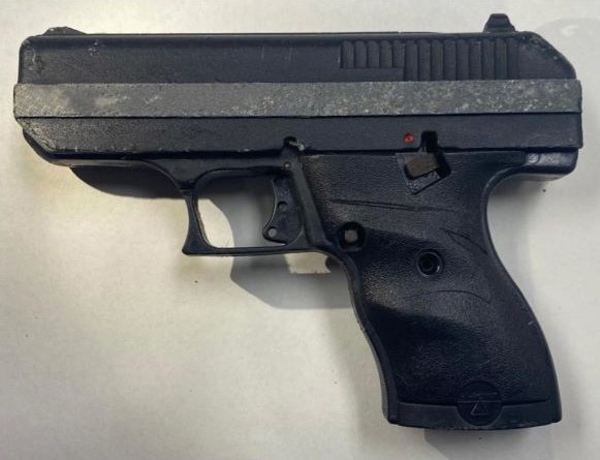 "One suspect, a 41-year-old male, was arrested in connection with this seizure. The suspect has since been released on police bail.
"The operation included officers from the Narcotics Division assisted by their colleagues from the Tactical Support Division."
Chief Inspector Robert Cardwell, who led the operation, stated: "This was an intelligence led initiative which has resulted in one more firearm being taken out of the hands of individuals, intent on causing harm to others, resulting in disquiet among the community. More importantly, this successful result is a reflection of what can be achieved when the community and police work together."
The spokesperson said, "All items seized have now been sent for forensic testing. No further information will be given at this time.
"We once again urge members of the public with information on criminal activity of any sort, to please contact us via the usual means. You may call the non-emergency reporting line 211, the main police number 295-0011 or, Crime Stoppers, on 800-8477.
"Of course you may also speak contact a police officer you're comfortable speaking with. Let's continue to come together to make Bermuda safer."
Read More About