The Hamilton Rotary and Pembroke Rotary Clubs, under the leadership of President Rick Richardson and President Yanique Dale, recently presented wrapped presents for 30 children in foster care.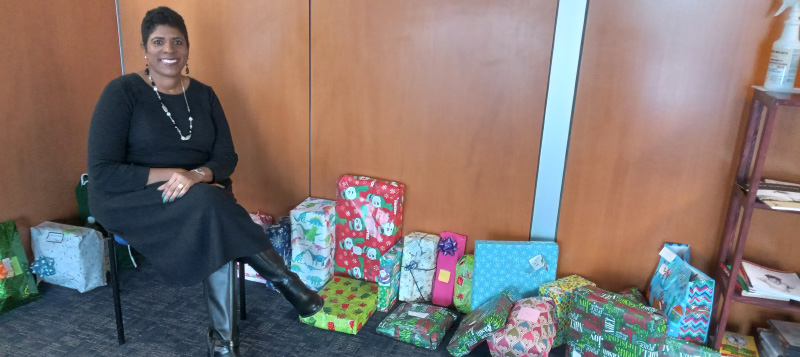 A spokesperson said, "The Hamilton Rotary embraced Foster Care Coordinator, well known social worker, Selena Simons and invited her to speak at their weekly luncheon at Royal Hamilton Amateur Dinghy Club on December 6th.
"Mrs Simons explained the vision and mission of foster care in Bermuda and suggested ways how one could support the children. These included gifting of gift certificates to pharmacies for children who were sick, offering care of children while foster parents take a break or tend to emergencies, tutoring, sponsoring for extracurricular activities, and mentoring biological moms and dads in need.
"She described the training offered to interested Rotarians and shared some of the reasons children receive foster care.
"As a result of the compassion witnessed, both Hamilton and Pembroke Rotary Clubs decided to donate presents for children in foster care. The toys and books were collected and taken to the Office of Child and Family Welfare and presented to Selena Simons.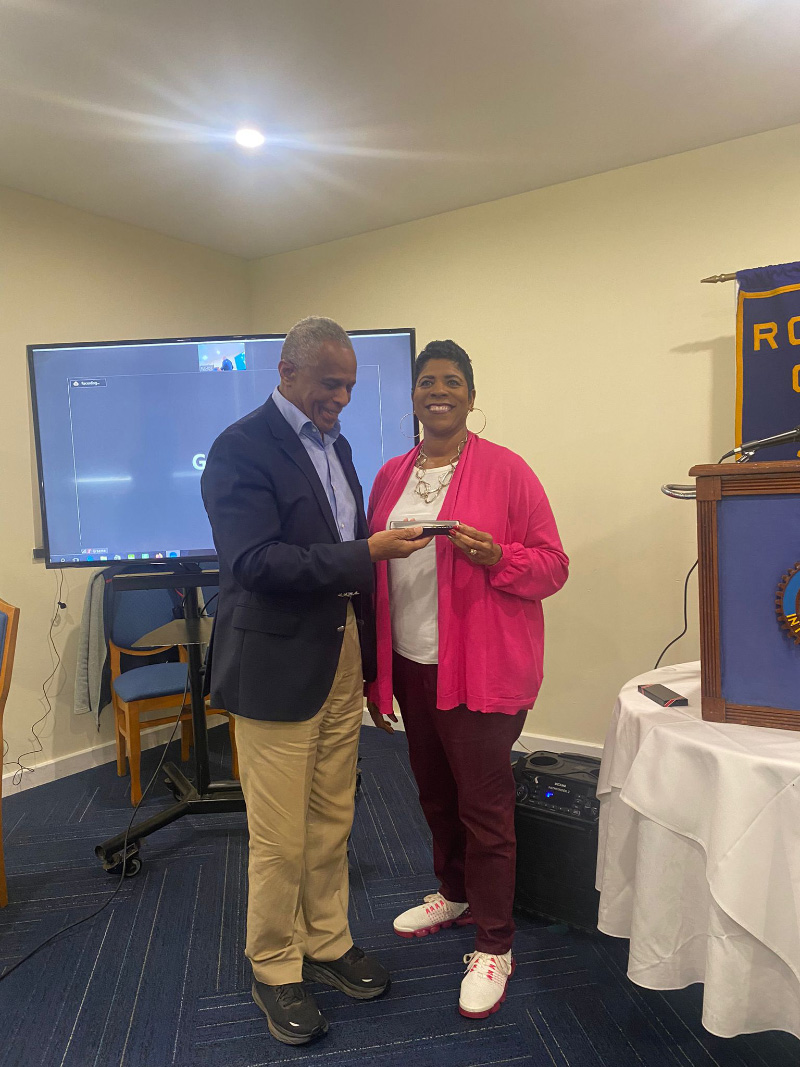 "The idea was the brainchild of past President of Hamilton Rotary Club, Rotarian George Cook, former President of Bermuda College and was facilitated by The Spirit of Christmas Rotary Sunshine Elves, who coordinated the initiative.
"The gifts were donated by members of both Rotary Clubs as well as a former Hamilton Rotary member who purchased, stored, and delivered several wonderful presents in his taxi sleigh. The Rotary Club motto is 'service above self.'"
Read More About
Category: All