[Written by Stephen Wright]
Bermuda is scheduled to have men's and women's football teams competing at the NatWest Island Games for the first time in a decade at the multi-sport event in Guernsey, Channel Islands, this summer.
The men's team are among 16 islands competing in the tournament and have been drawn in Group 3 with Greenland, Froya and Orkney. Meanwhile, the women's team will compete against nine other islands and have been pitted against Jersey, Hitra and Aland in Group 1.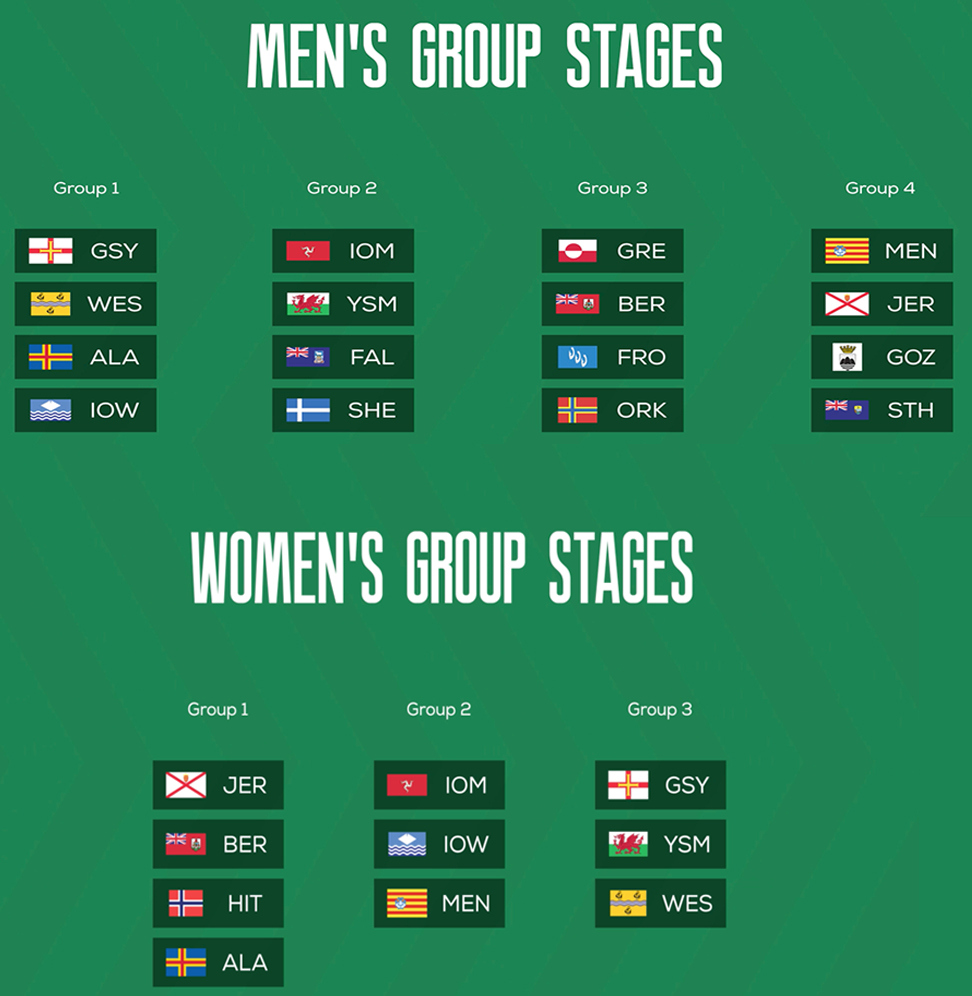 The group games will be held from July 9 to 11, with the play-offs on July 13 and the finals on July 14.
Jon Beard, chairman of the Bermuda Island Games Association, told Bernews: "We, the Bermuda coordinators are very pleased to have the Bermuda national football teams once again joining Team Bermuda for a NatWest Island Games. We have tremendous footballers and it will be wonderful to see both of our men's and women's in action at the Games."
Gary Roberts, the Island Games football coordinator, said he was particularly excited about the women's tournament following the success of the Women's European Championship last summer.
"The football community in Guernsey is looking forward to the 2023 Island Games football tournament, with excitement building now that the draw has been made," Roberts said in a statement.
"Everyone is aware of the growing popularity of the women's game, particularly following England's success in the Euros last year, and we look forward to welcoming the nine visiting women's teams, along with the 15 visiting men's teams, for what we anticipate will be very competitive competitions."
A look at men's football final at the Island Games back in 2013
Bermuda's football teams last competed at the Island Games when the biennial event was held on home soil in 2013.
The men's team, coached by Andrew Bascome, won the gold medal after beating Greenland 1-0 in the final at the North Field, National Sports Centre.
The women's team, coached by Naquita Robinson, also claimed gold after defeating Greenland 5-4 in a penalty shootout.
A look at the women's penalty shootout at the Island Games back in 2013
Bermuda will send a team of around 80 athletes to Guernsey for the Island Games, held from July 8 to 14.
They will compete in ten sports, including archery, athletics, badminton, cycling, golf, sailing, shooting, tennis and triathlon.
Guernsey was due to host the Island Games in 2021 before being postponed because of the Covid-19 pandemic.

Read More About