Bermuda's iconic Dark 'n Stormy is now available in a can in the United Kingdom, with retailer Waitrose selling the Goslings product.
The Hull Daily Mail website said, "This year rum is being tipped to be the new gin and Waitrose customers can now easily discover one of the world's most renowned rum cocktails without having to mix it themselves. Now on sale at the supermarket, Goslings Rum has launched its Dark 'n Stormy in a convenient ready-to-drink can.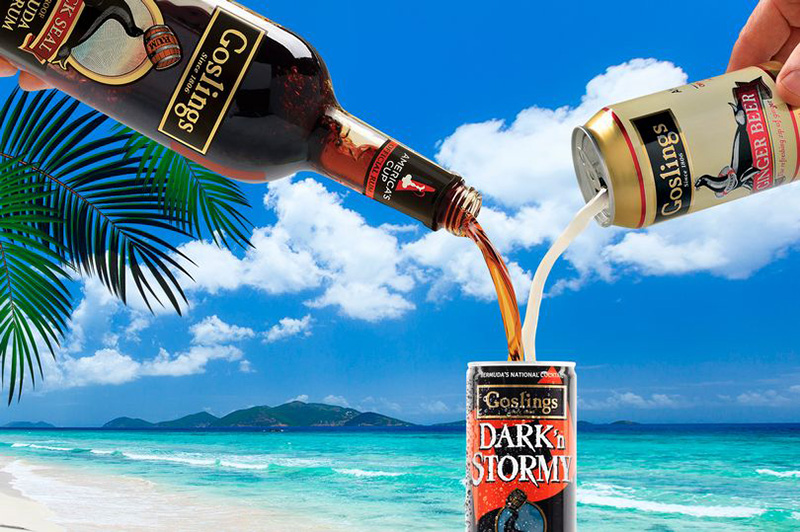 "A true taste of Bermuda, it's the genuine cocktail providing a combination of Goslings Black Seal Rum and Goslings Stormy Ginger Beer.
"The name is said to have originated when an old salt observed that the rum floating on top of the ginger beer was the "colour of a cloud only a fool or a dead man would sail under" The famous, one-of-a-kind rum cocktail is now available in a sleek and convenient 250ml [£2.20 each or three for £5]."
You can read the full story here on Hull Daily Mail.
Read More About