[Updated] The David Saul Memorial Fidelity 5K Road Race is being held this morning [Jan 29] and we will have more information and a photo gallery later on, and in the meantime the live video from the finish line is below.
The race organisers said, "Now in its 24th year, the David Saul Memorial ~ Fidelity 5K. It is Fidelity's honour to dedicate this race to Dr. David Saul and support the Neil Burnie Foundation. The Neil Burnie Foundation is focused on local marine research, environmental education and preservation. It supports local conservation initiatives that educate Bermuda about the island's unique and precious environment."
Update: Will Green and Bella Wright won the race; Green clocked a winning time of 17:34, with Phillip Woollins crossing the line second in 18:20, and Noah Maranzana was third with a time of 18:40. Wright crossed the line 6th overall with a time of 18:58, Rose-Anna Hoey was the second female finisher and 12th overall clocking 19:43, and the third female finisher Kristen Robinson was 13th overall with a time of 19:52. The full results are here [PDF].
Update | 360 tour of runners gathering at the conclusion of the race
Update | Aerial view
Update | A quick look at the race start
Update | The live stream has concluded and the 36 minute replay is below
Update | Over 100 photos added below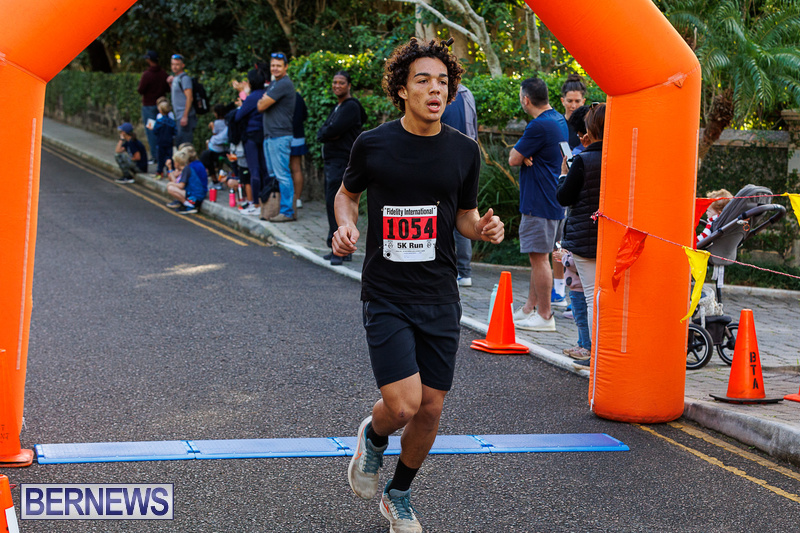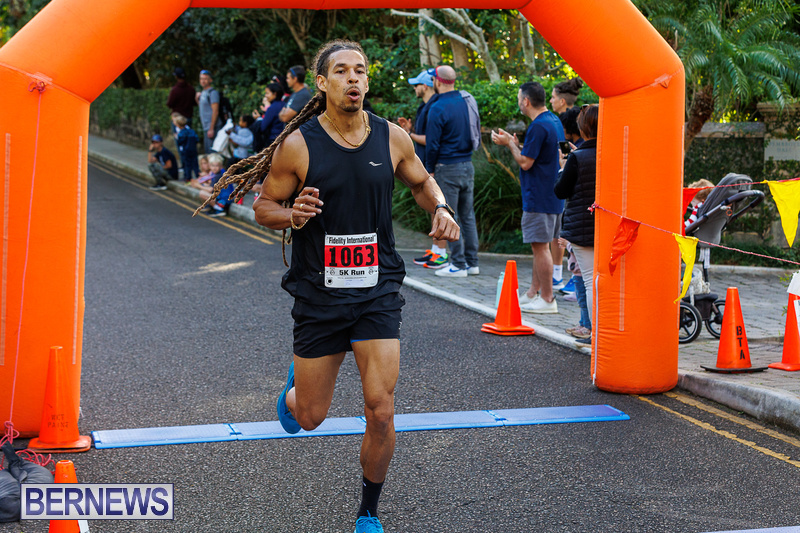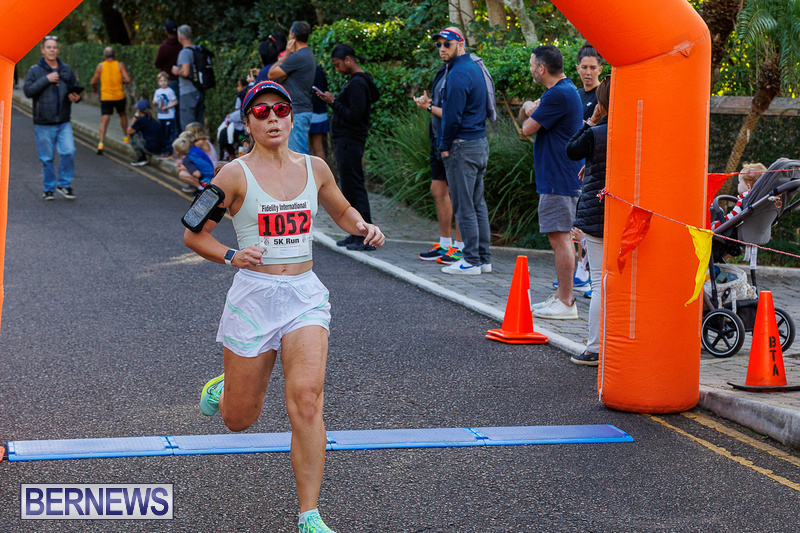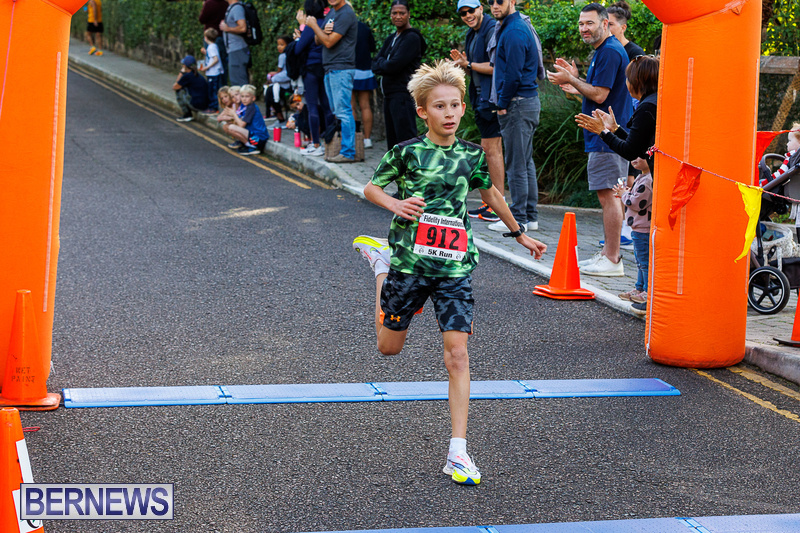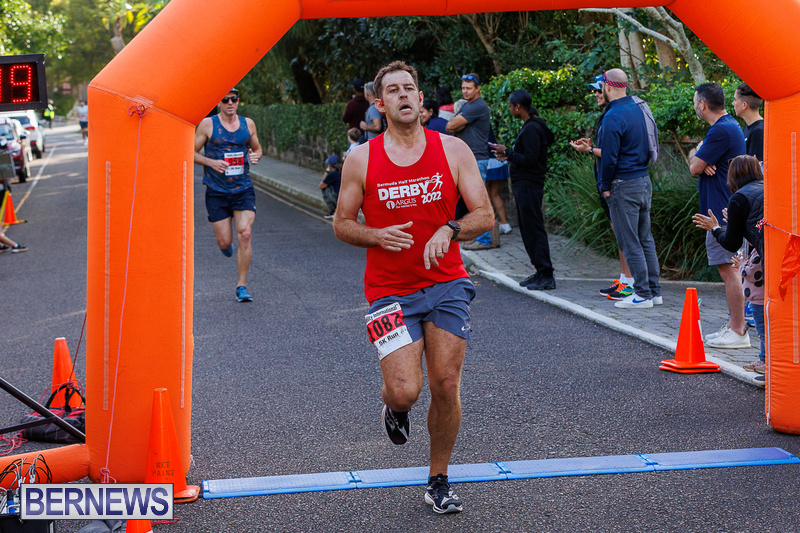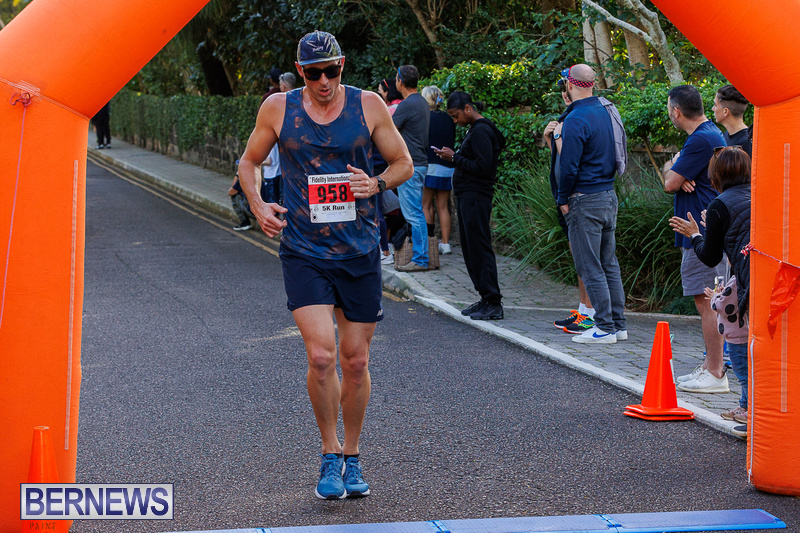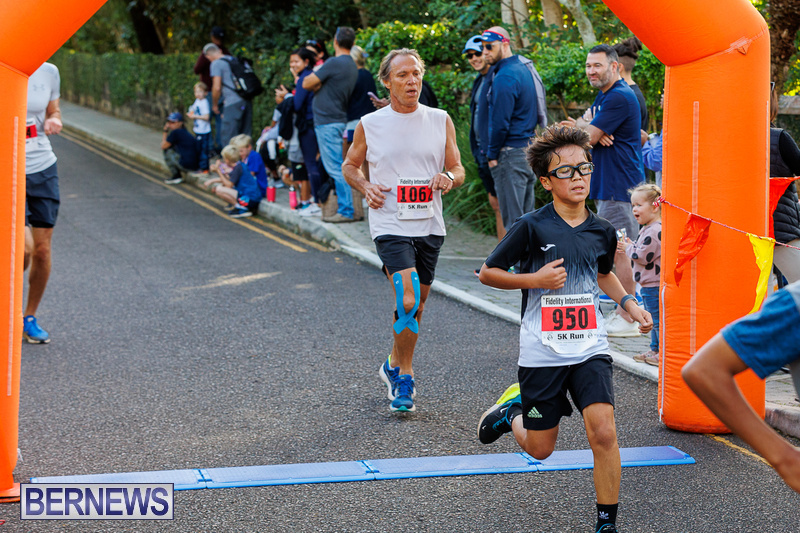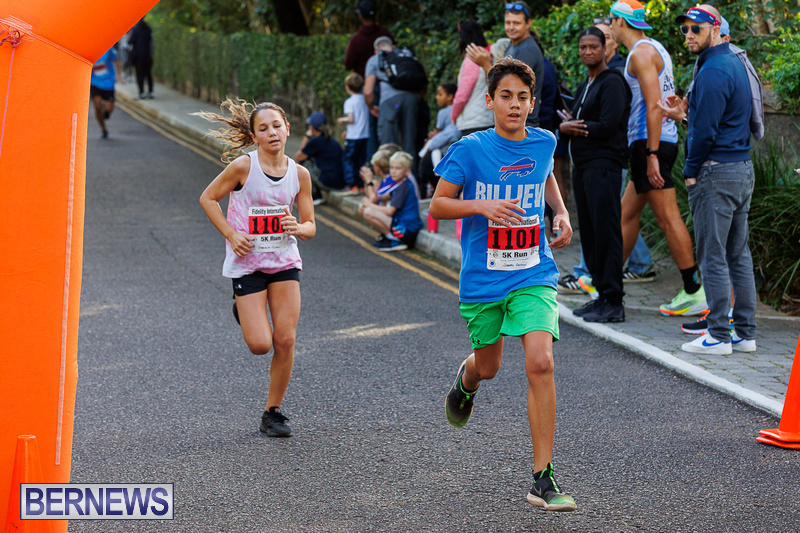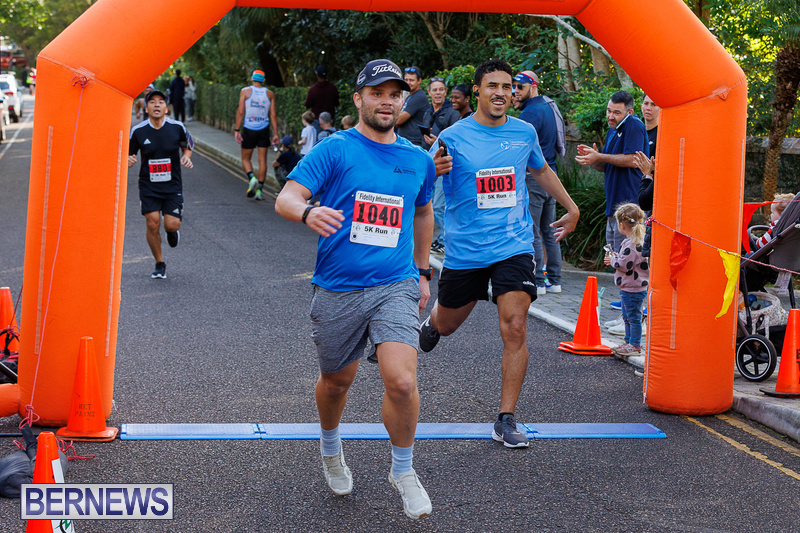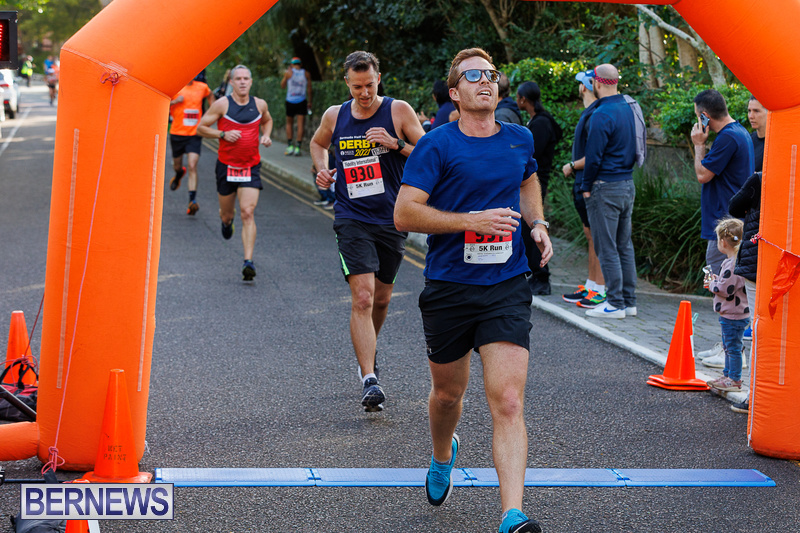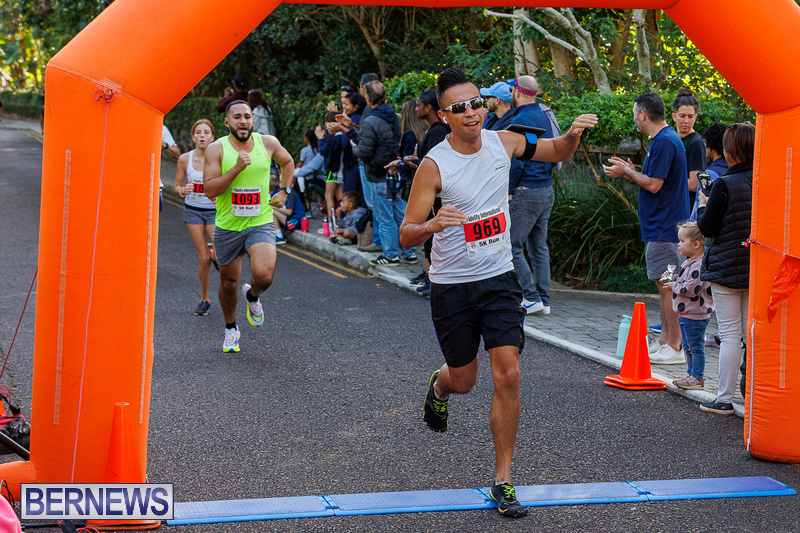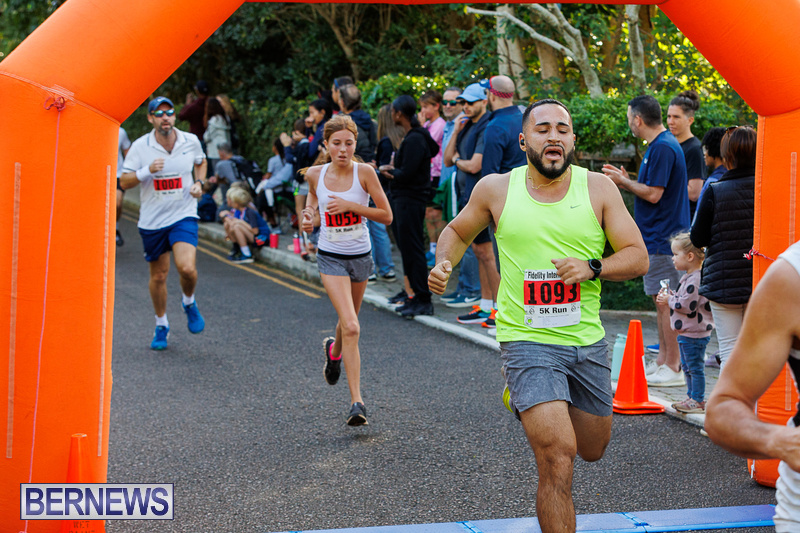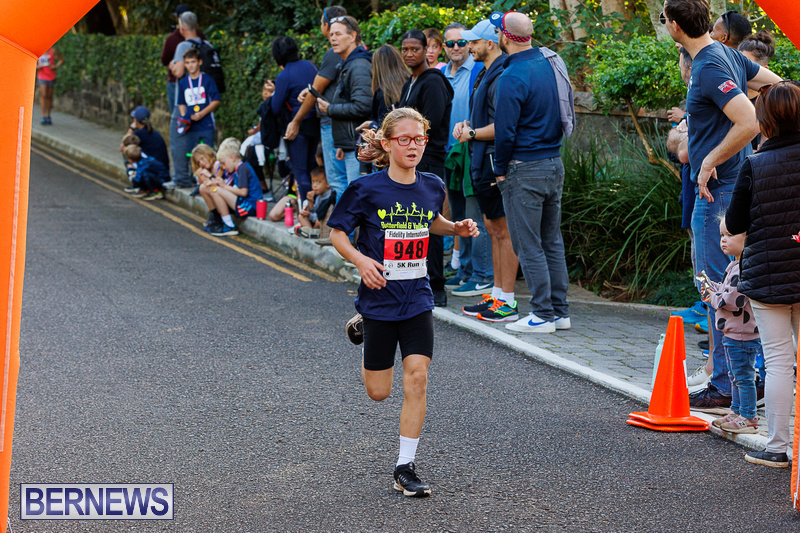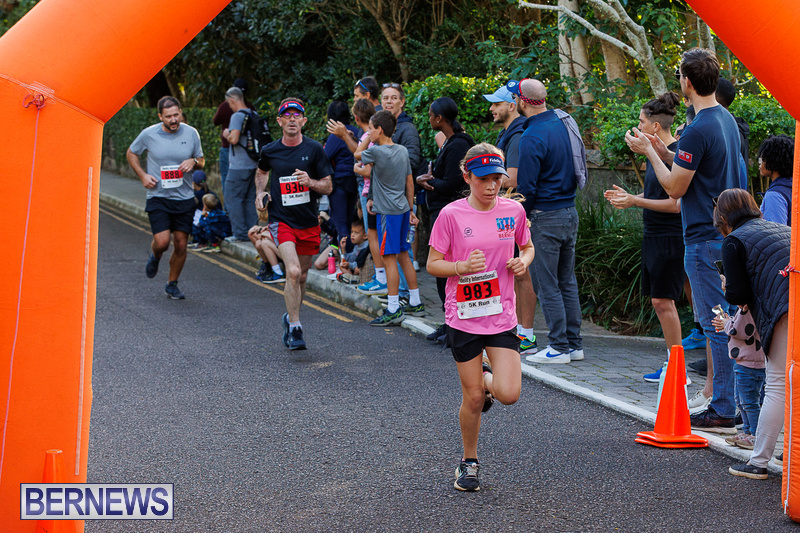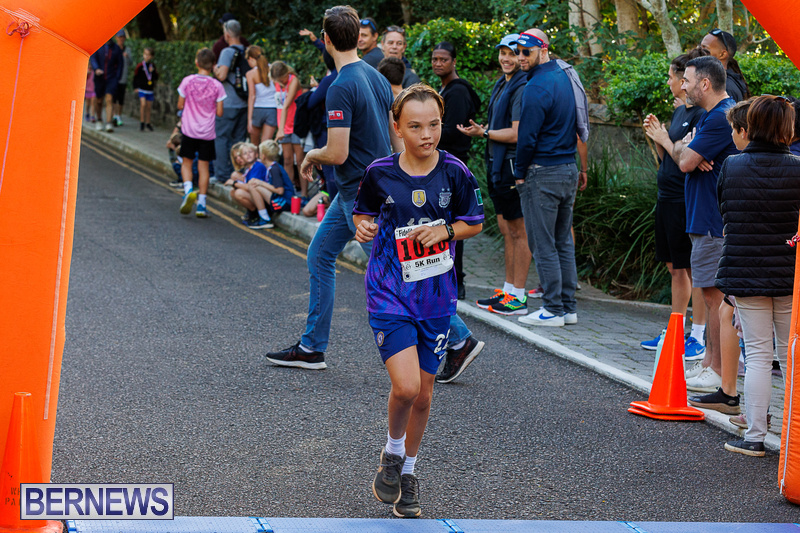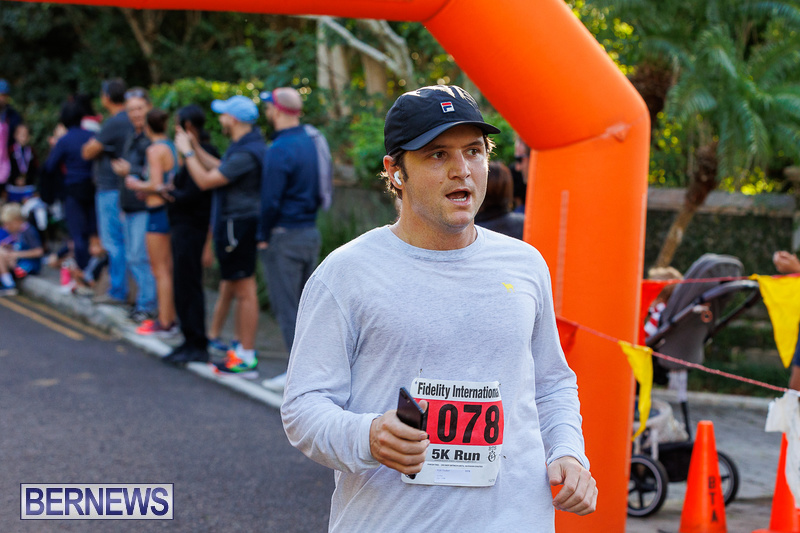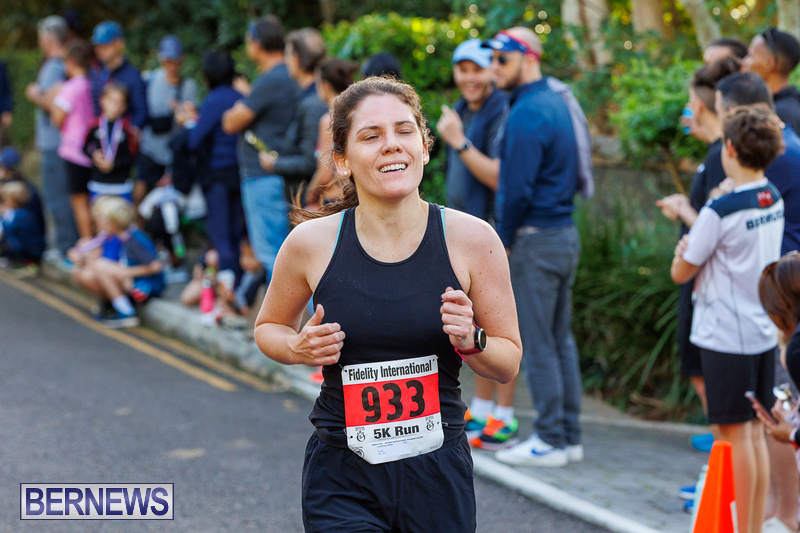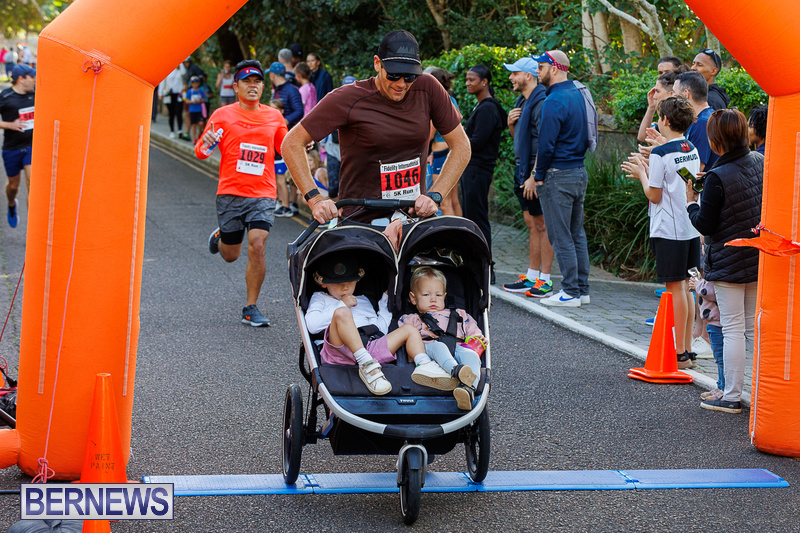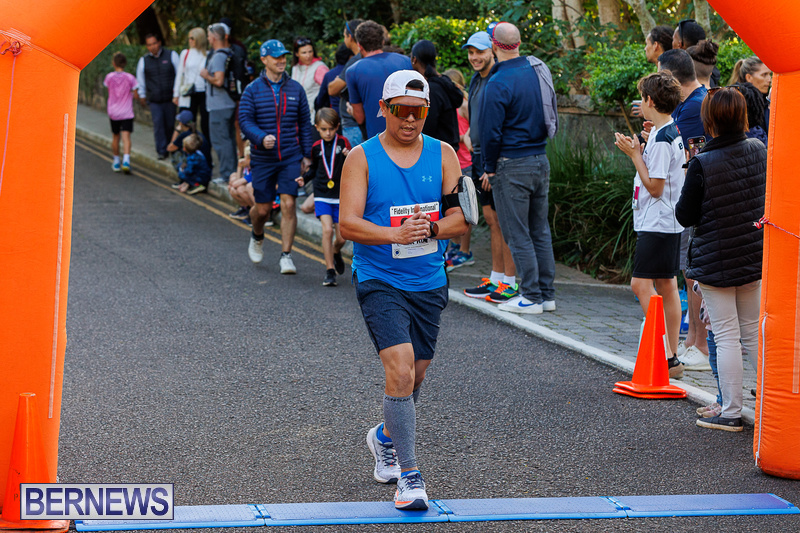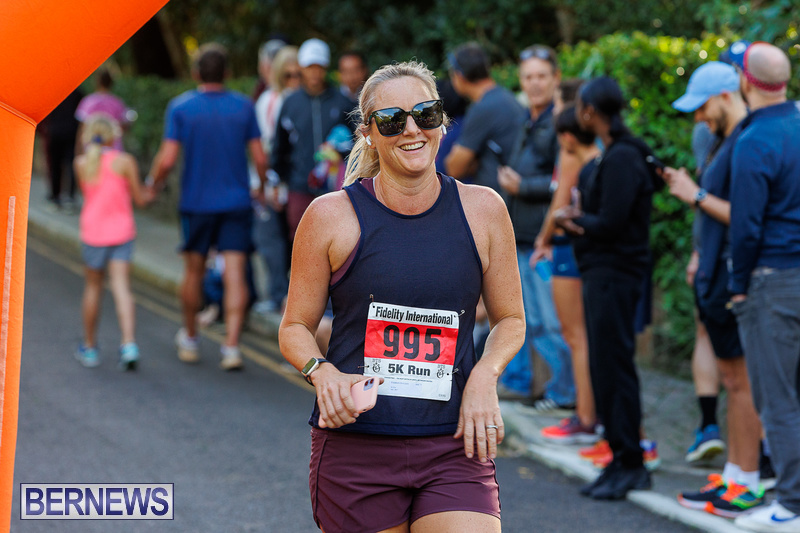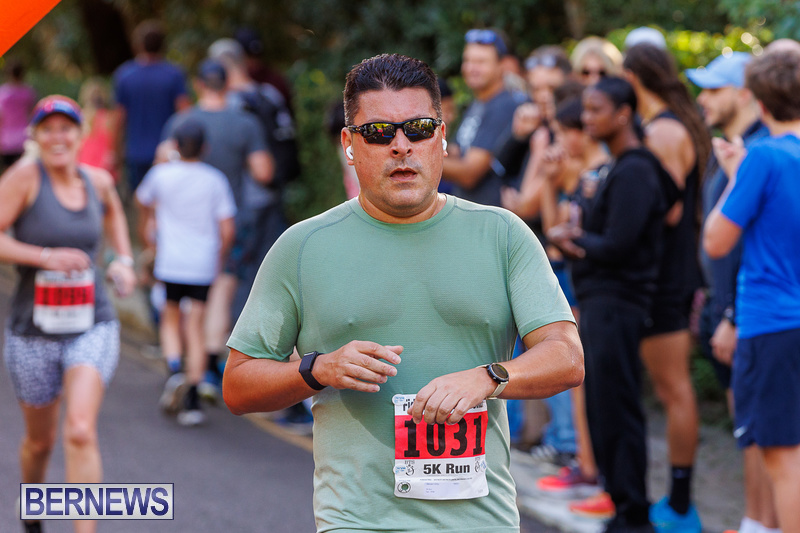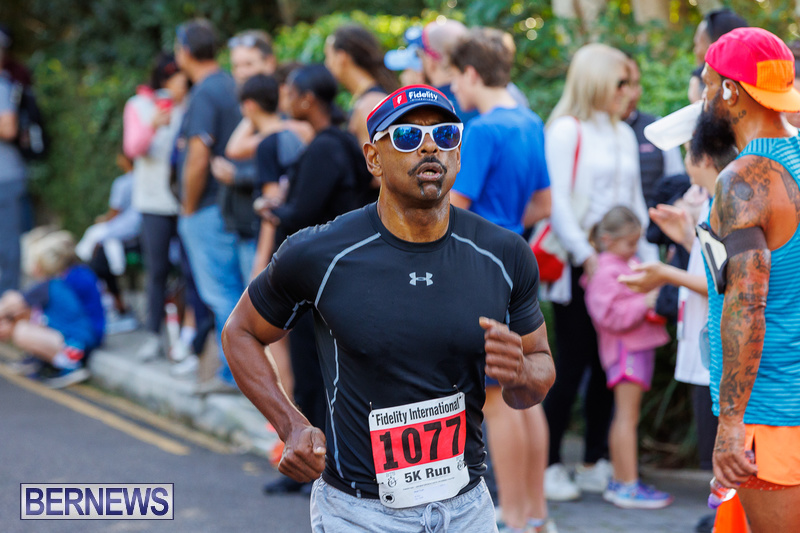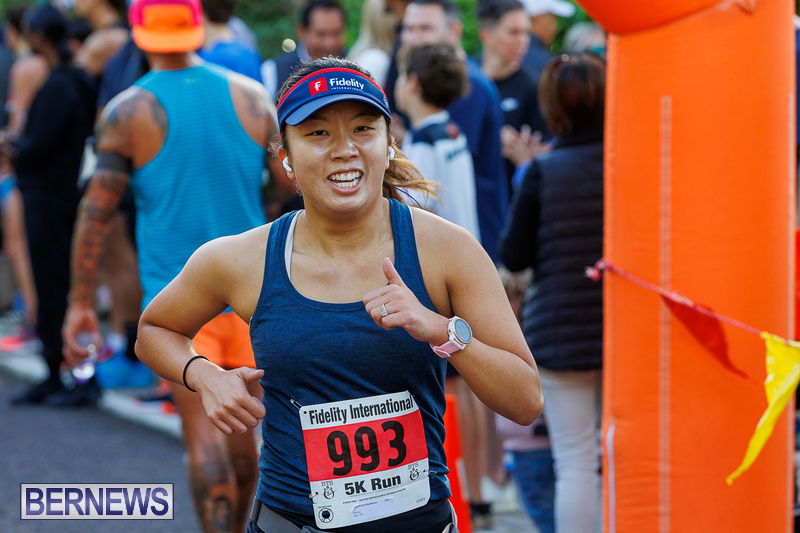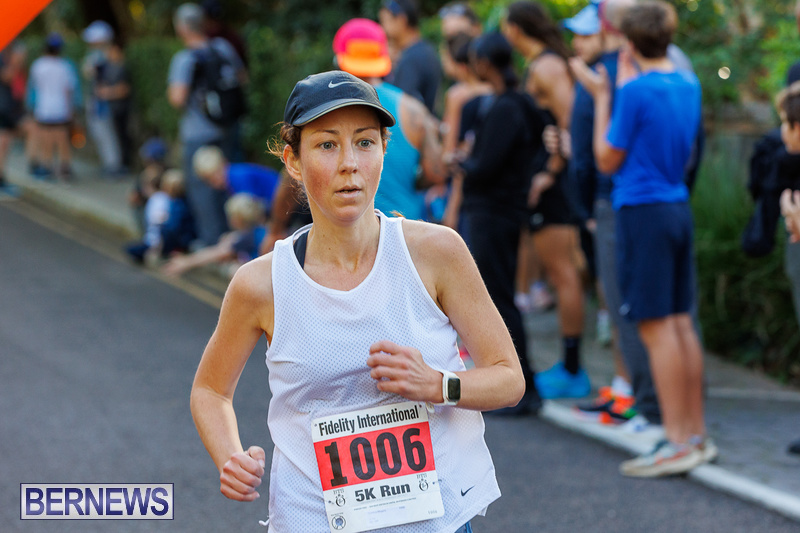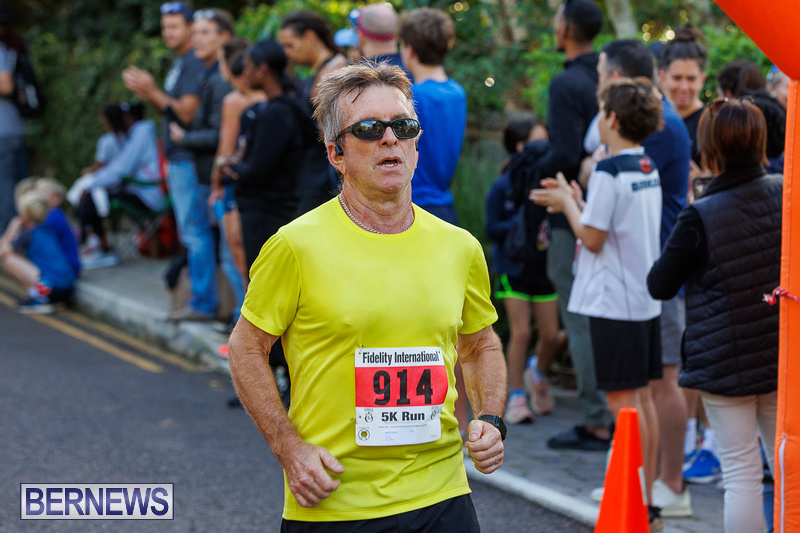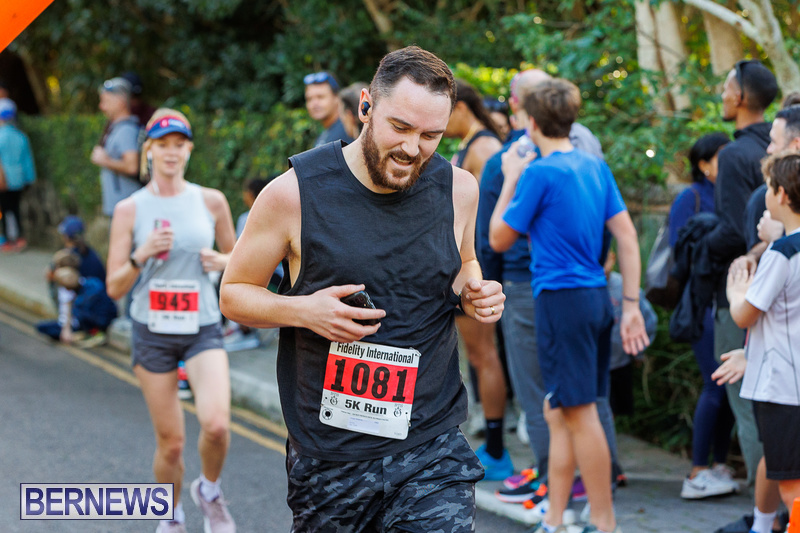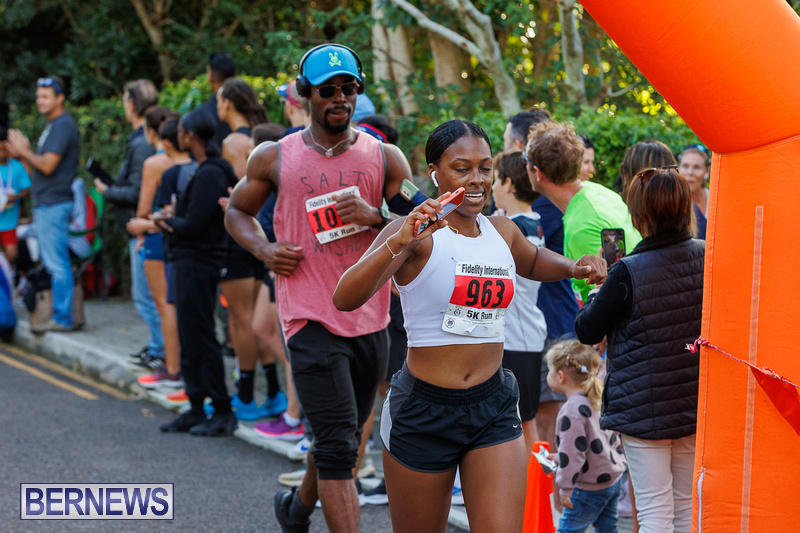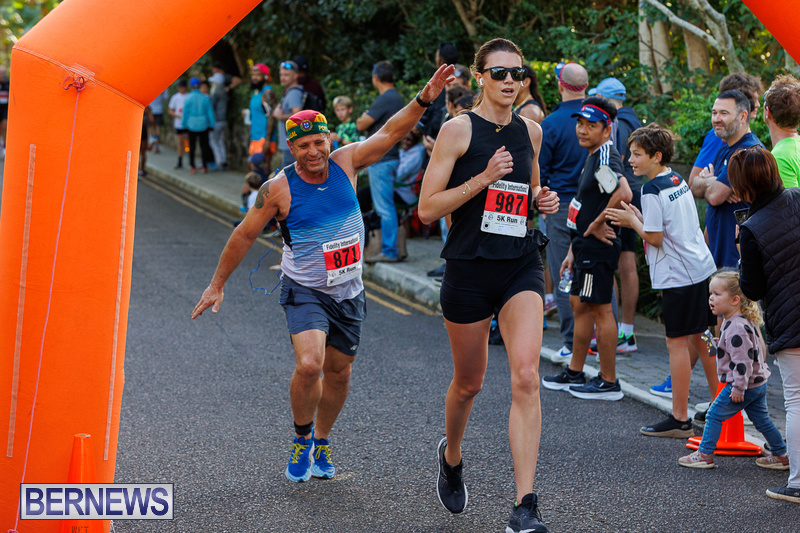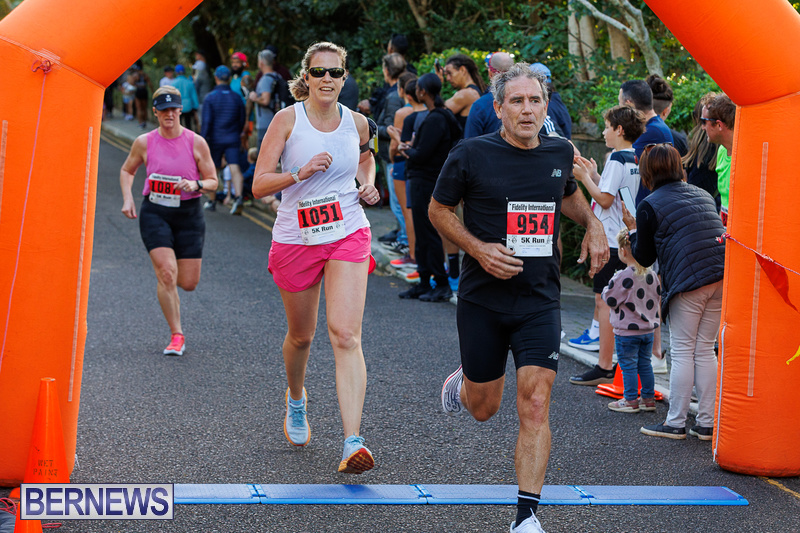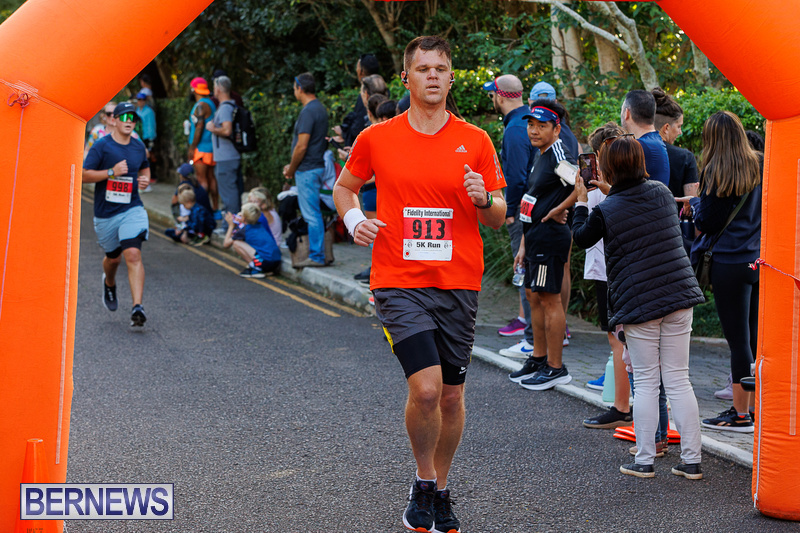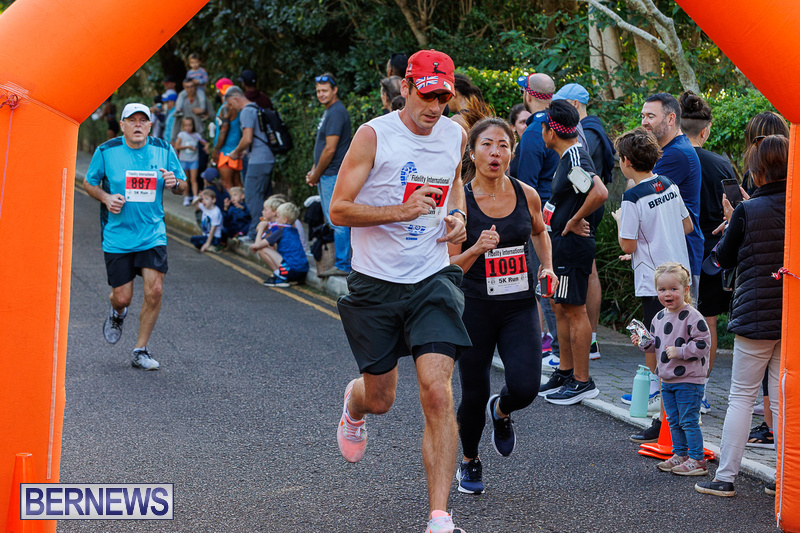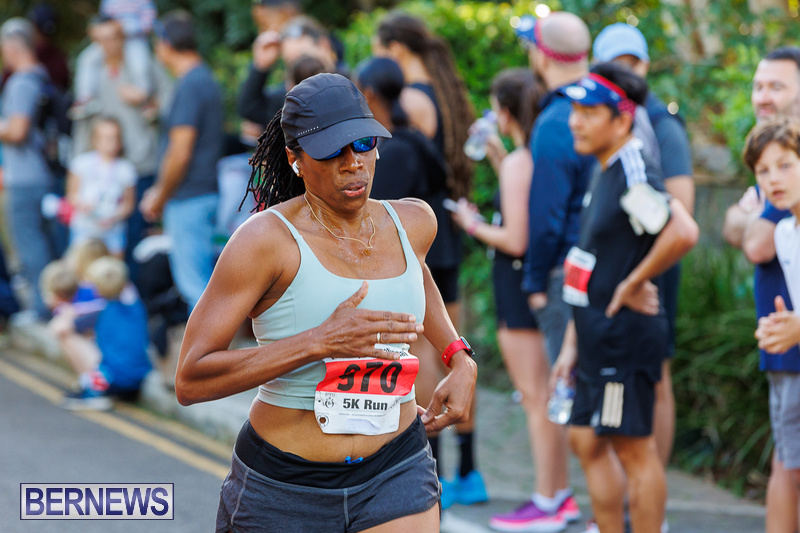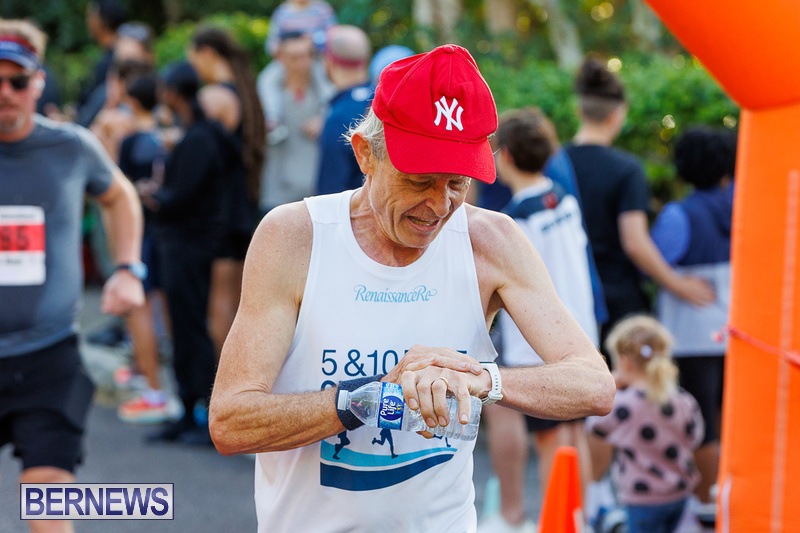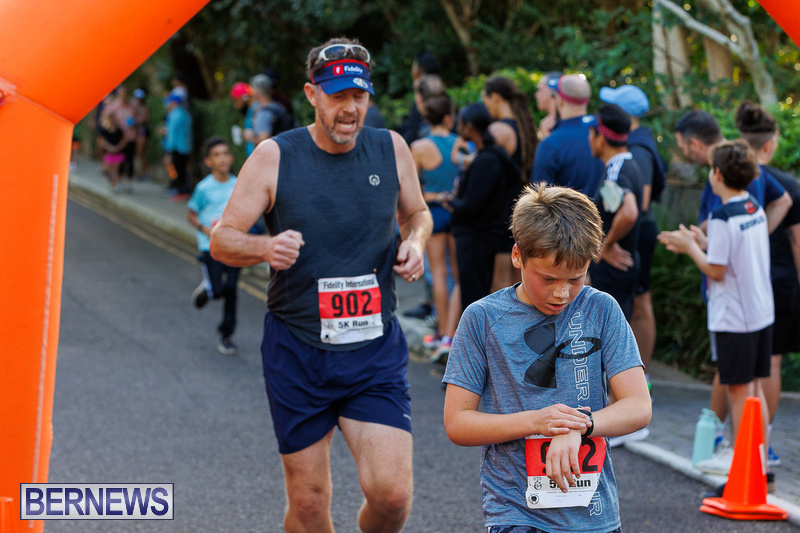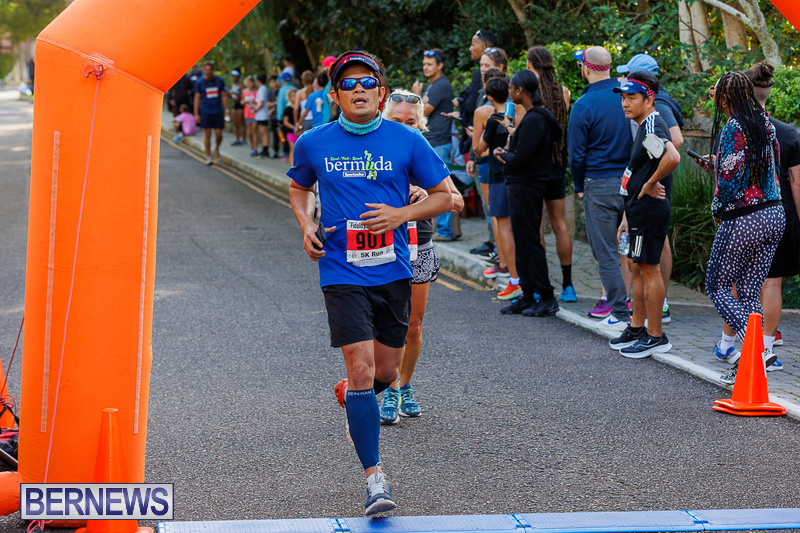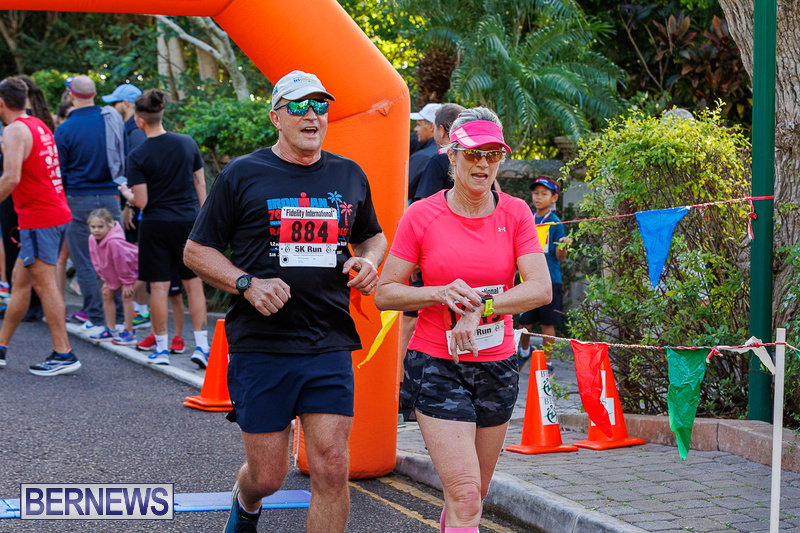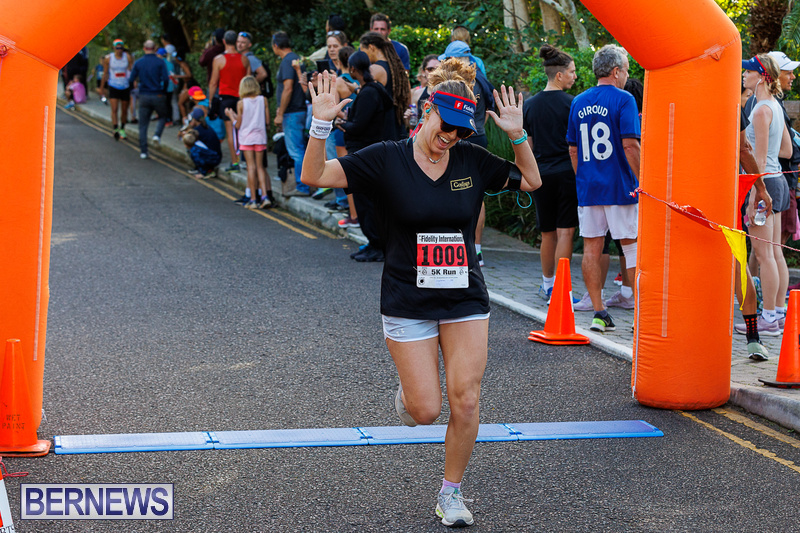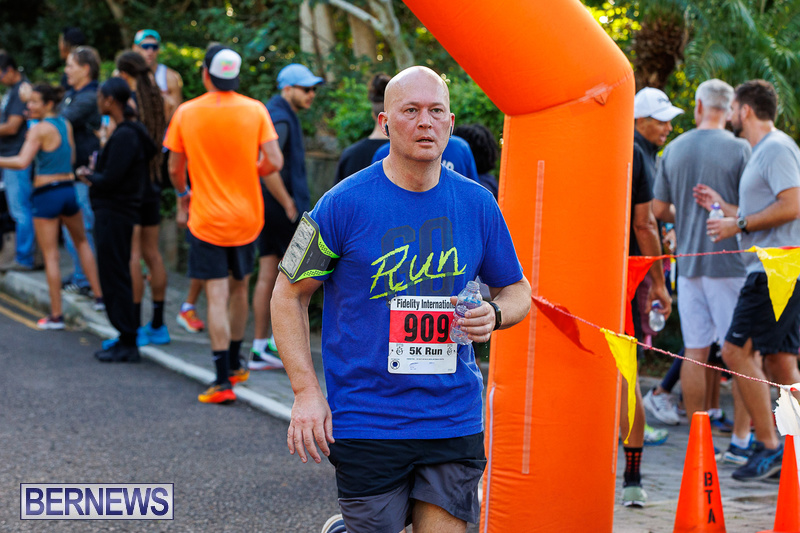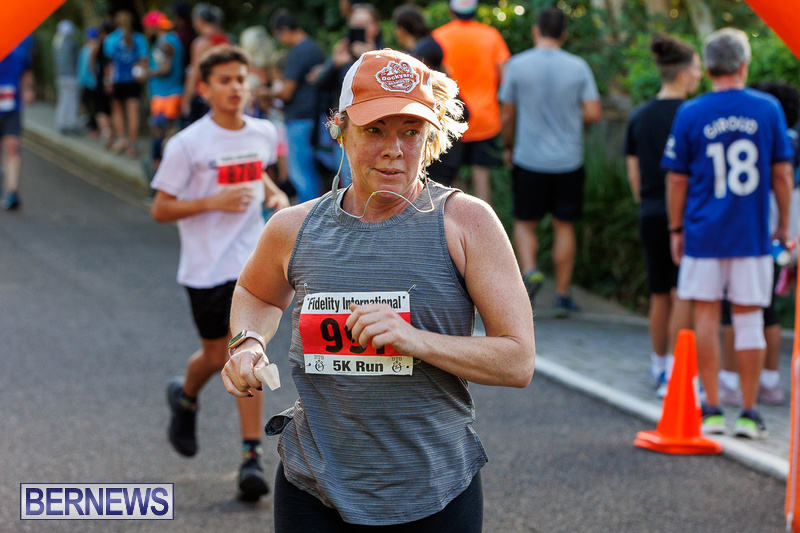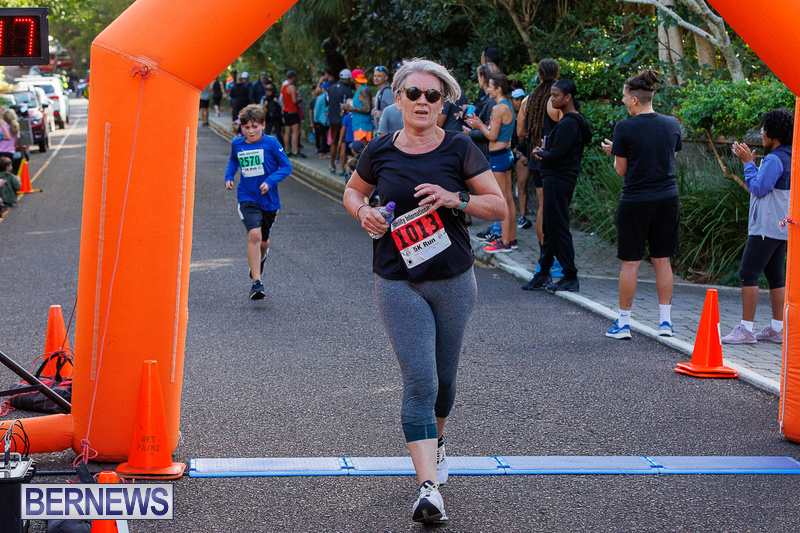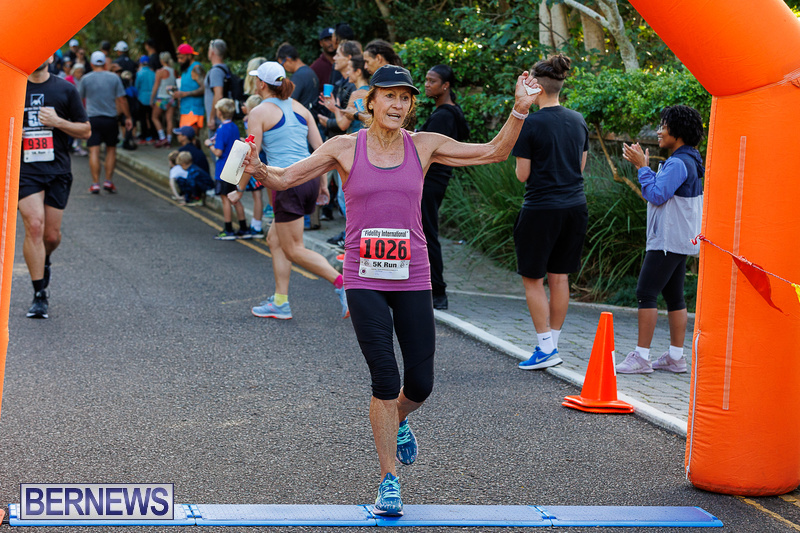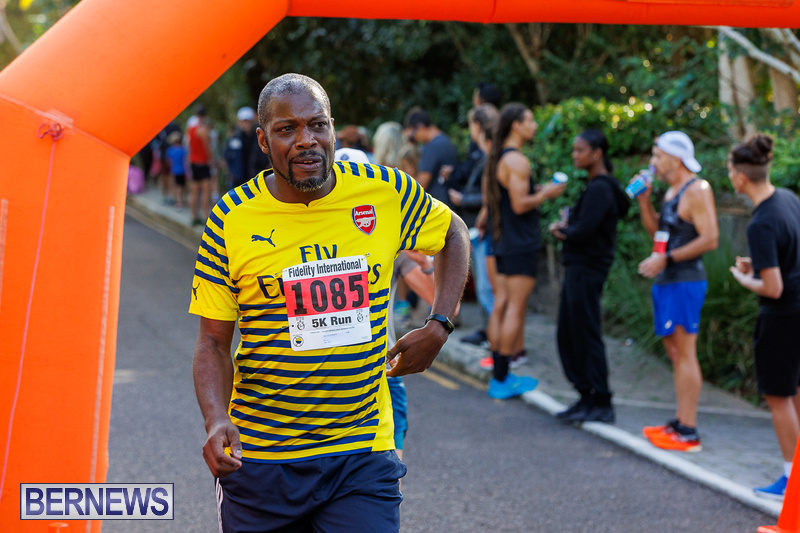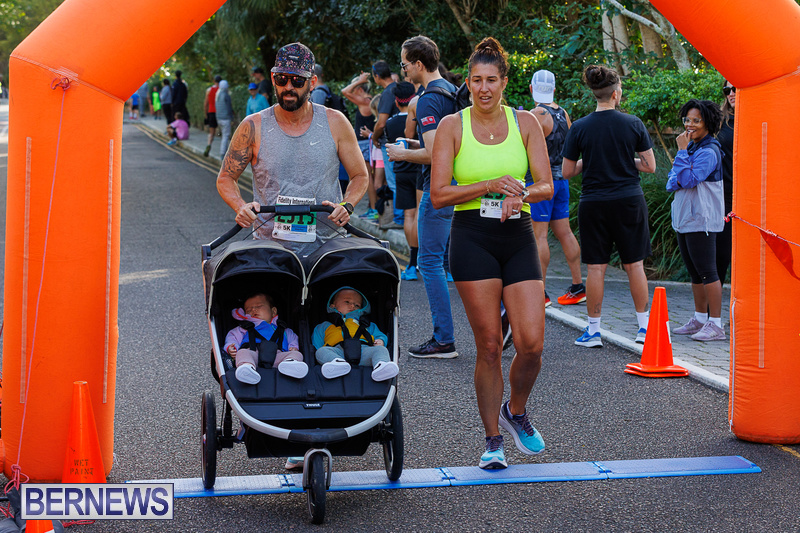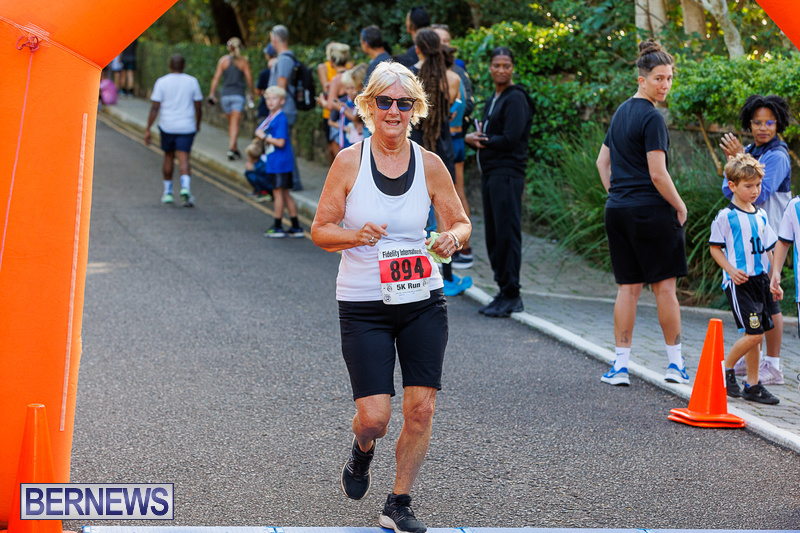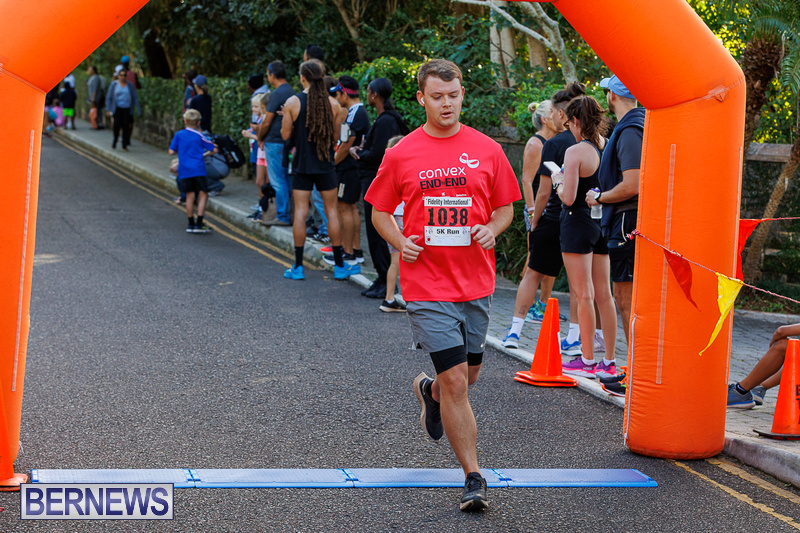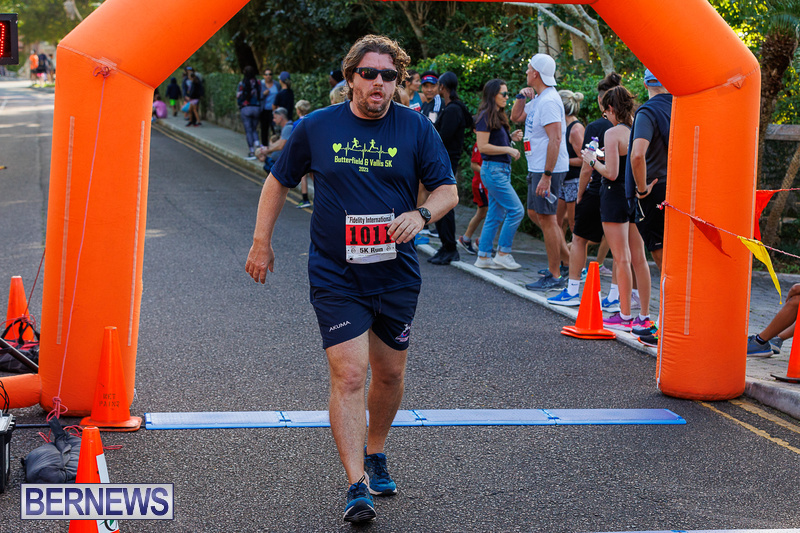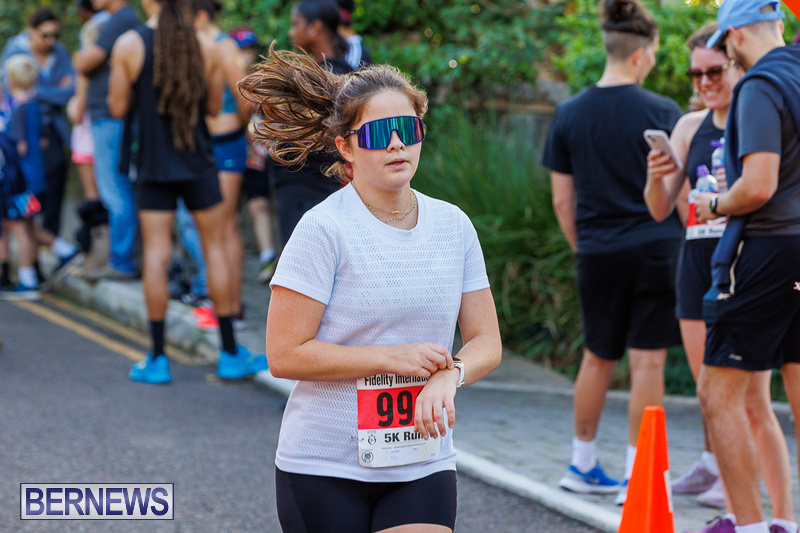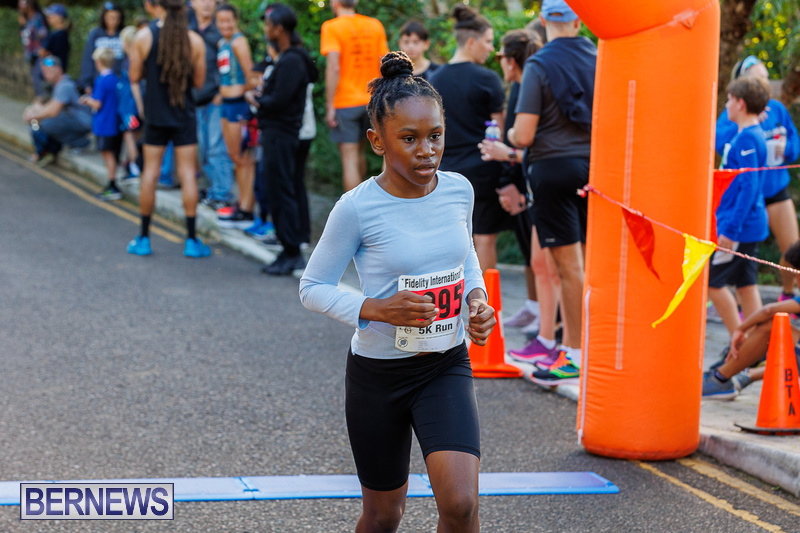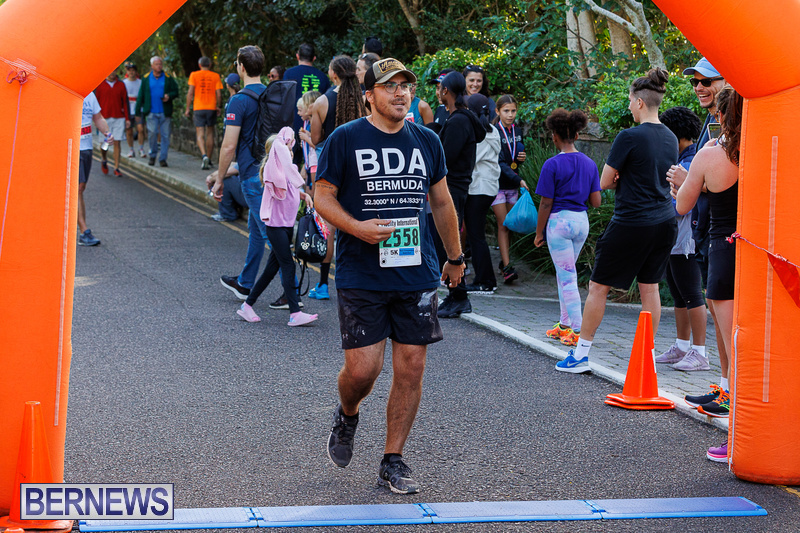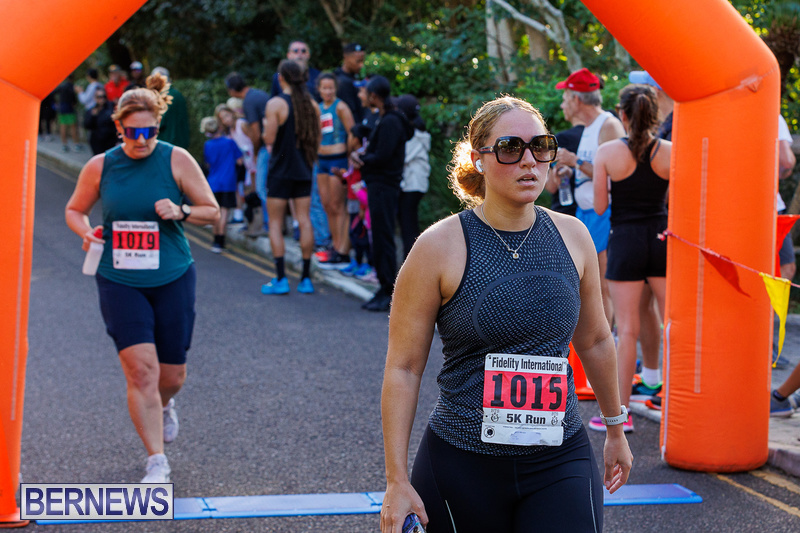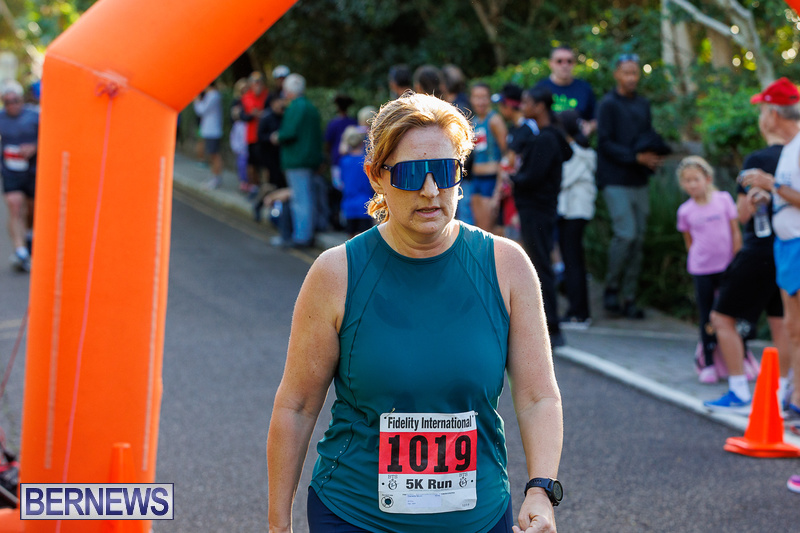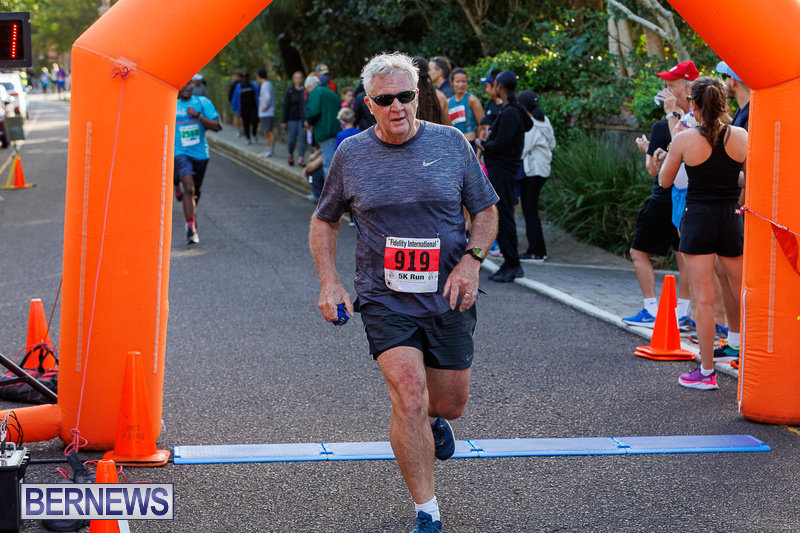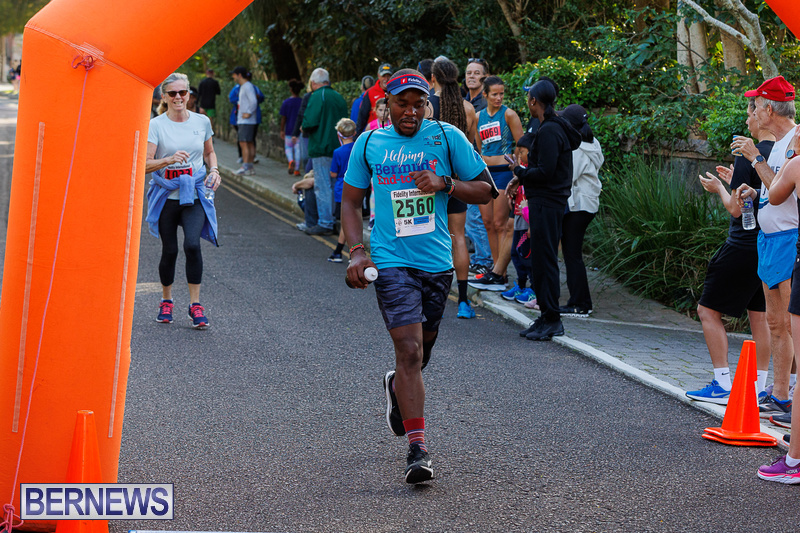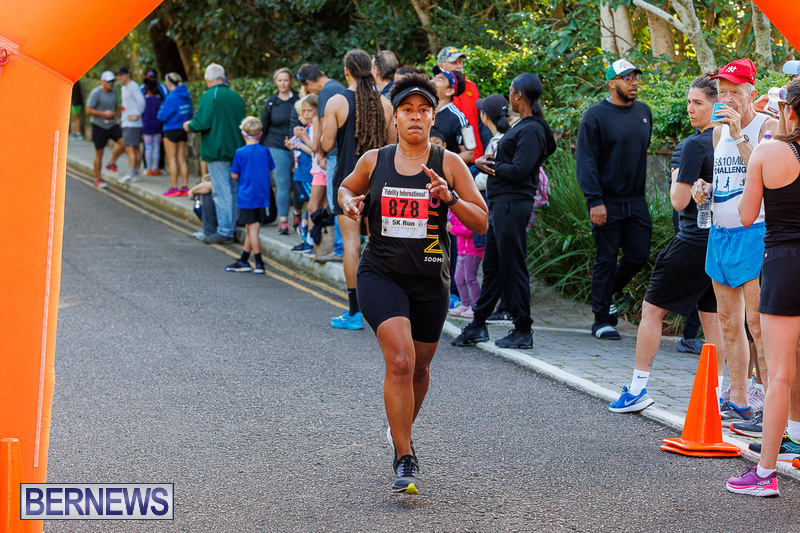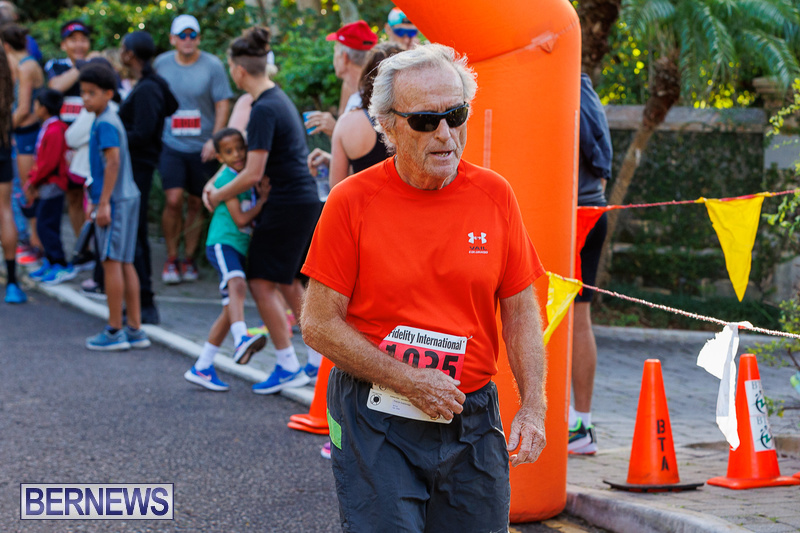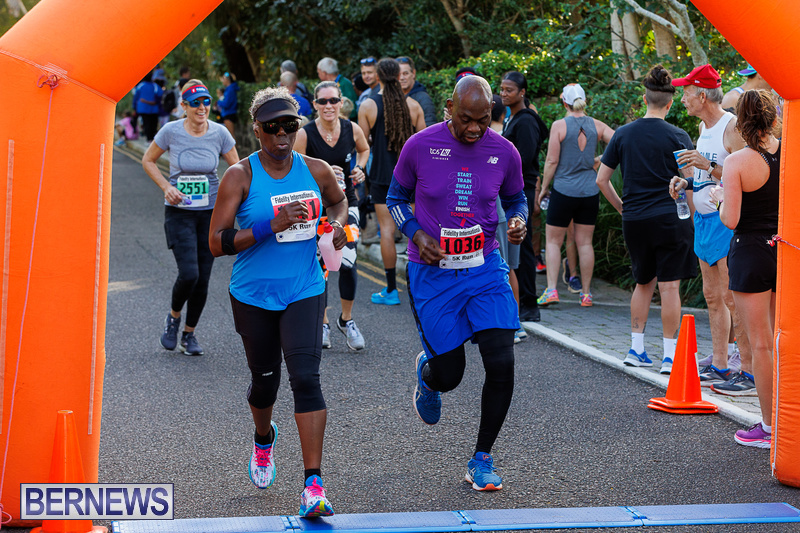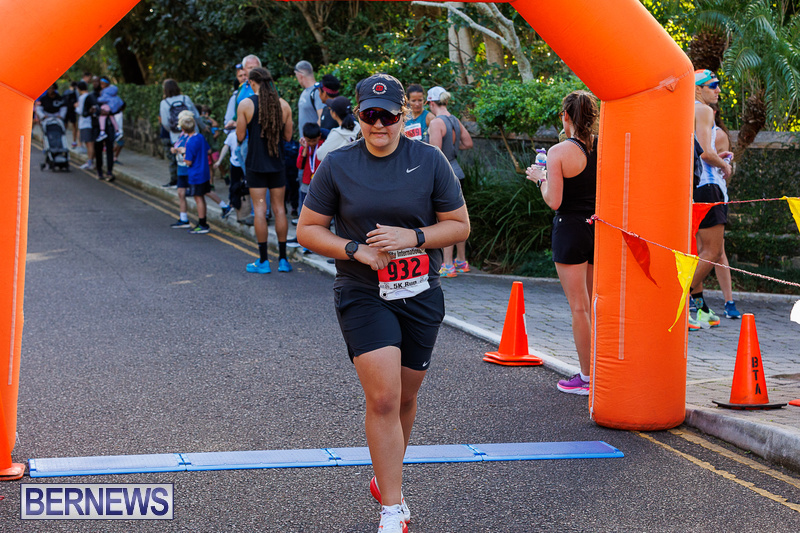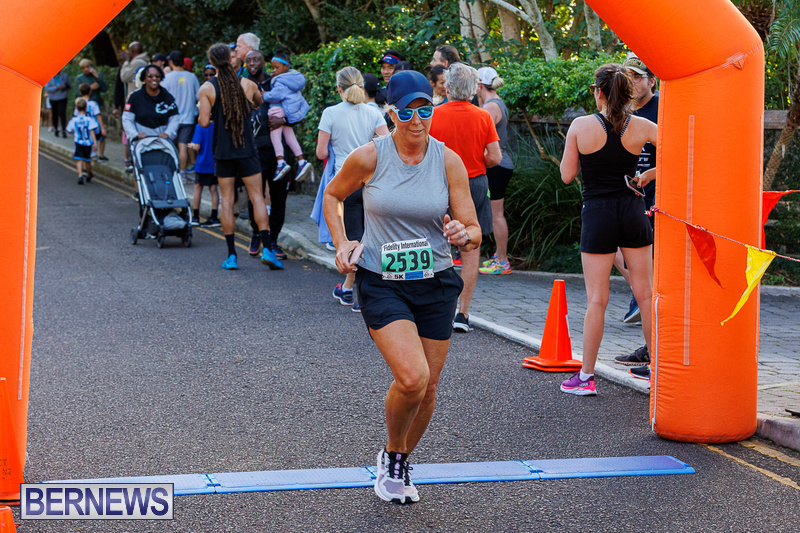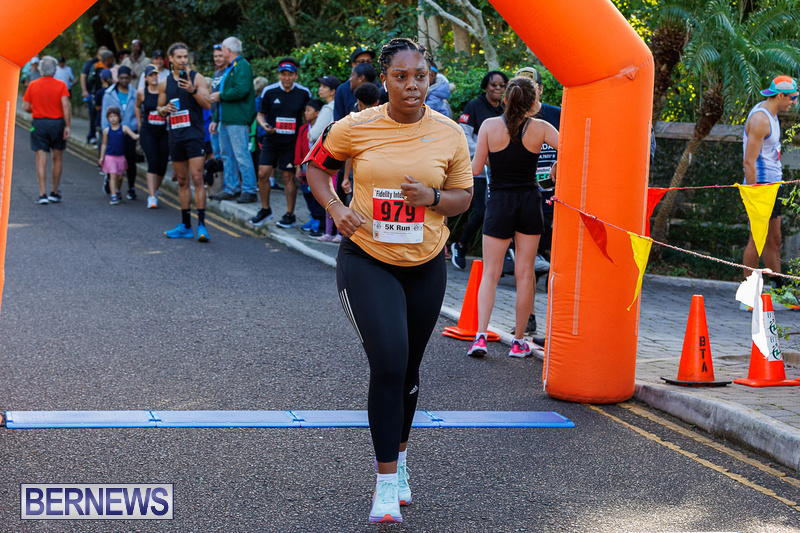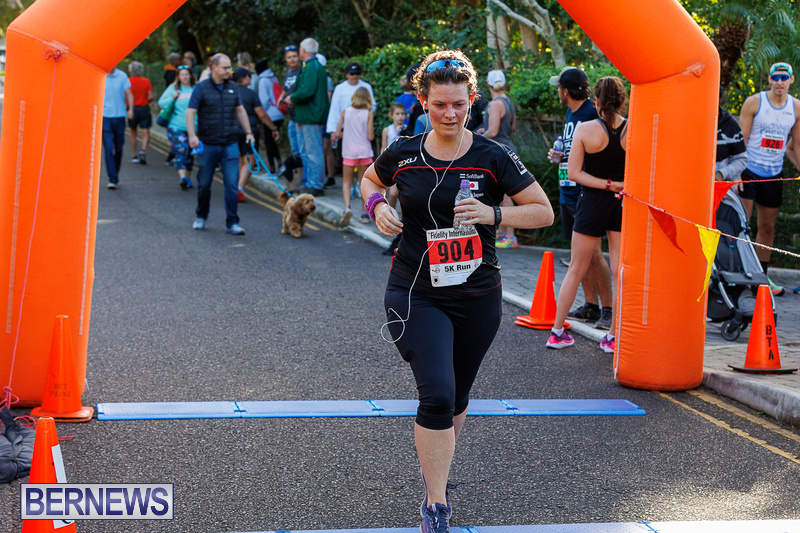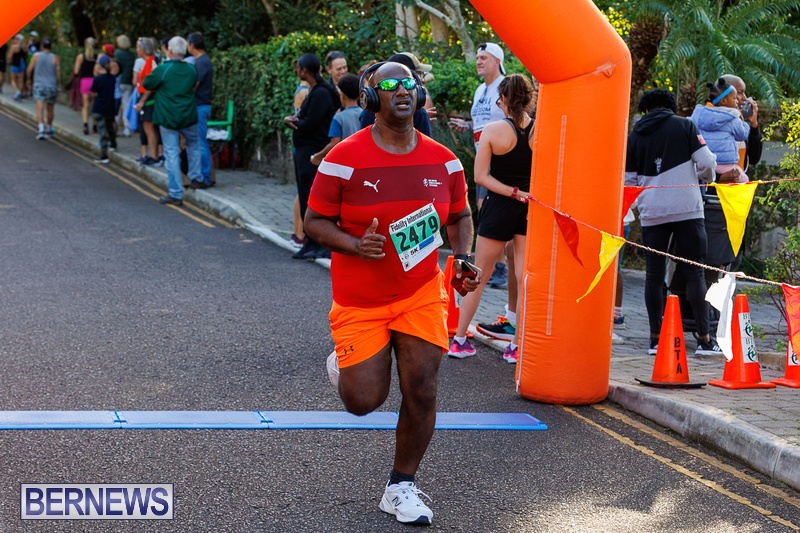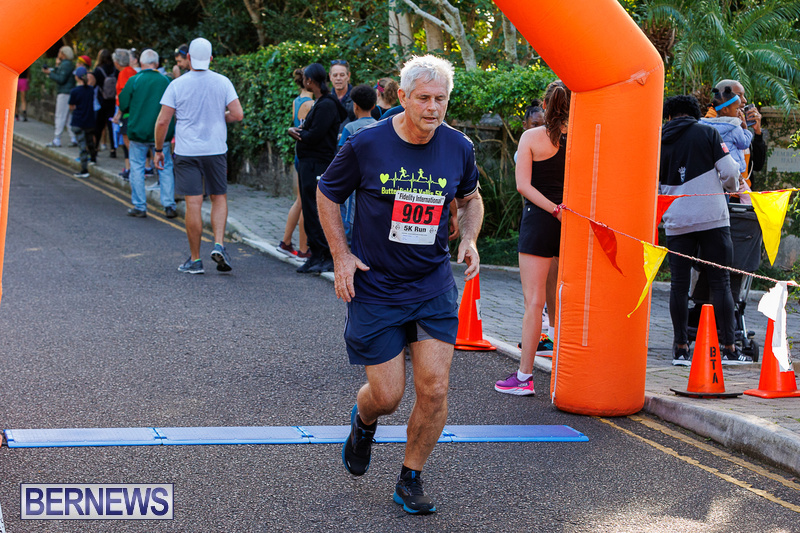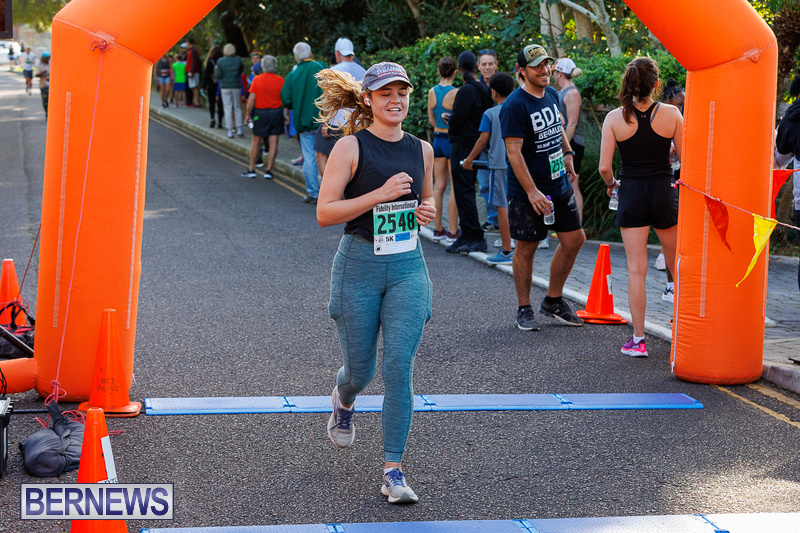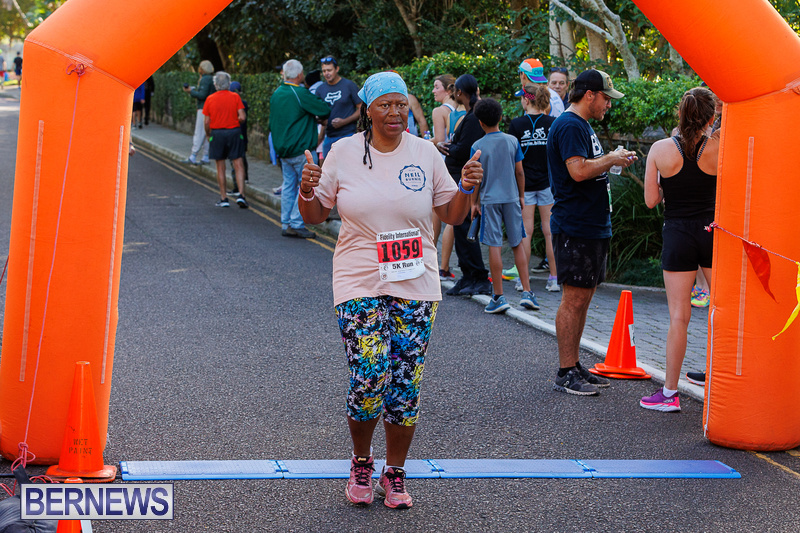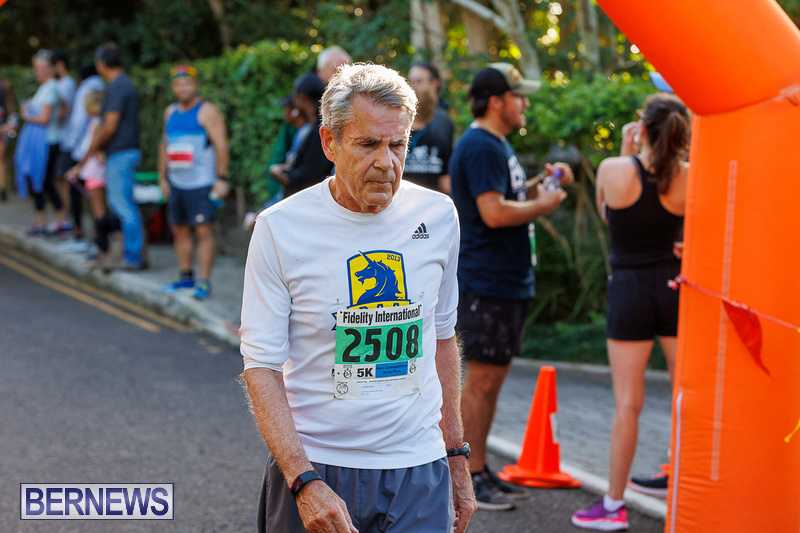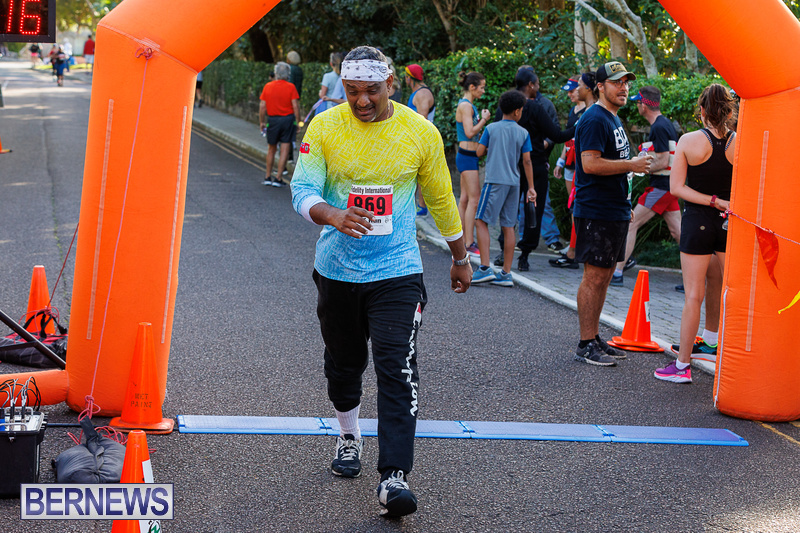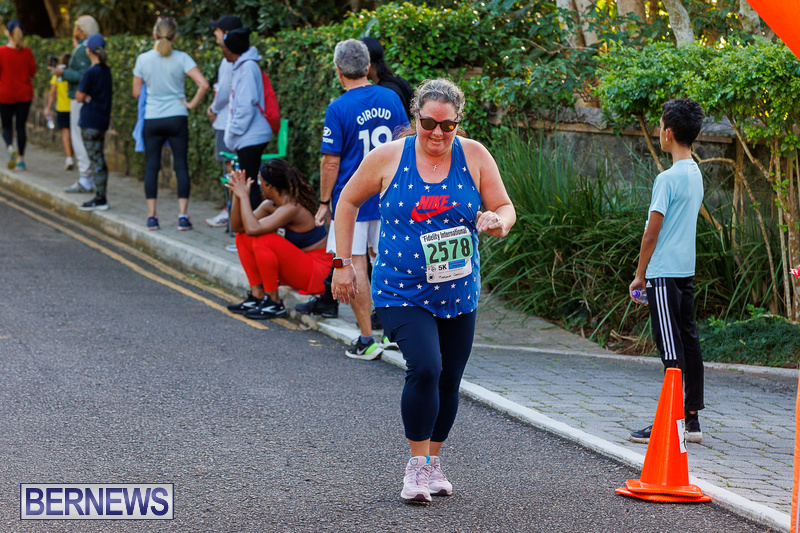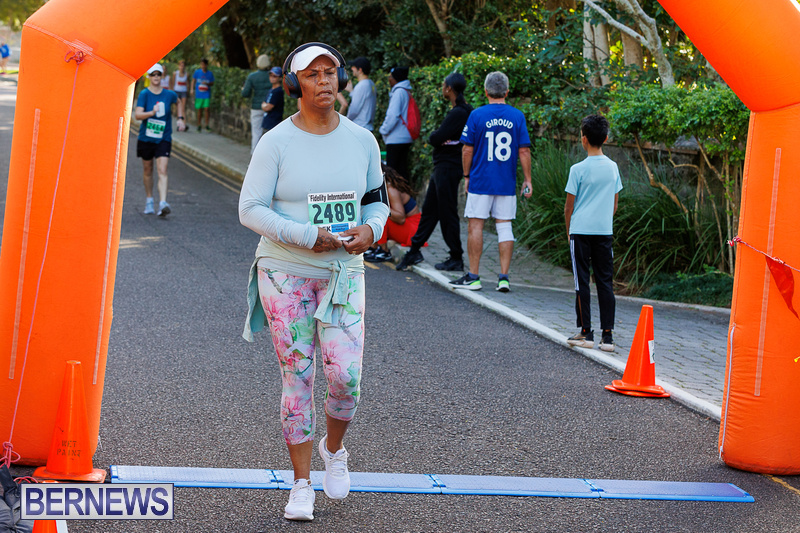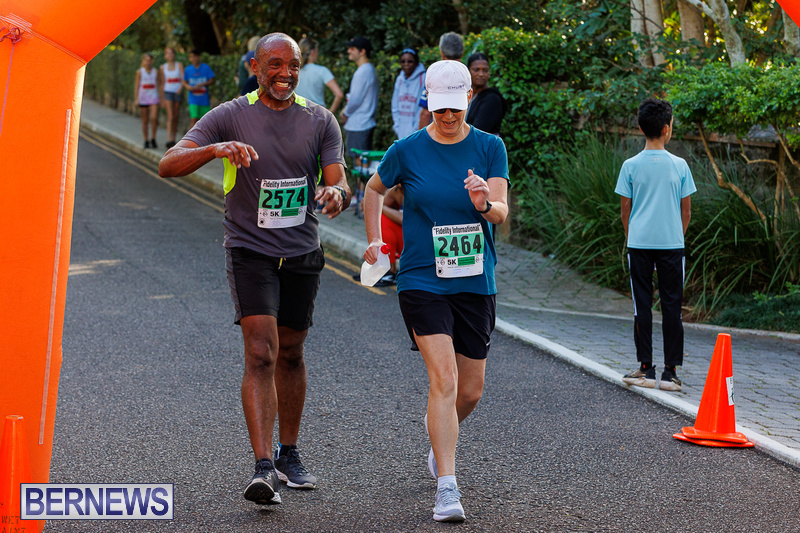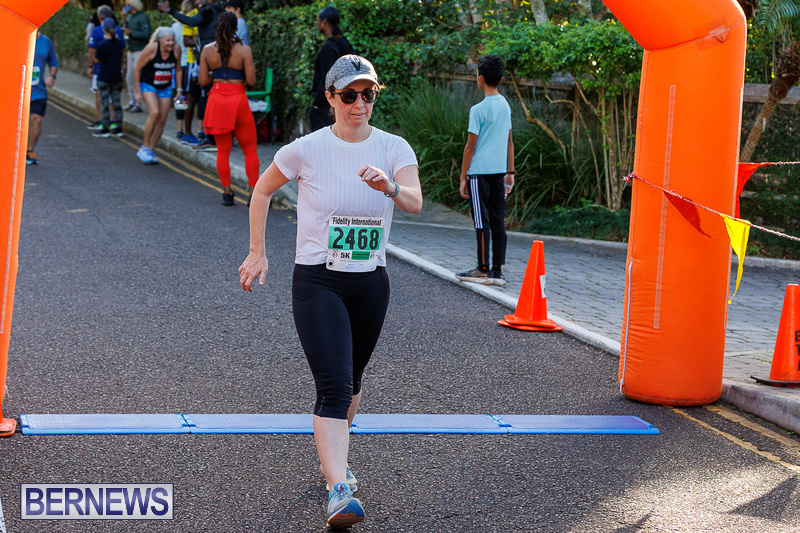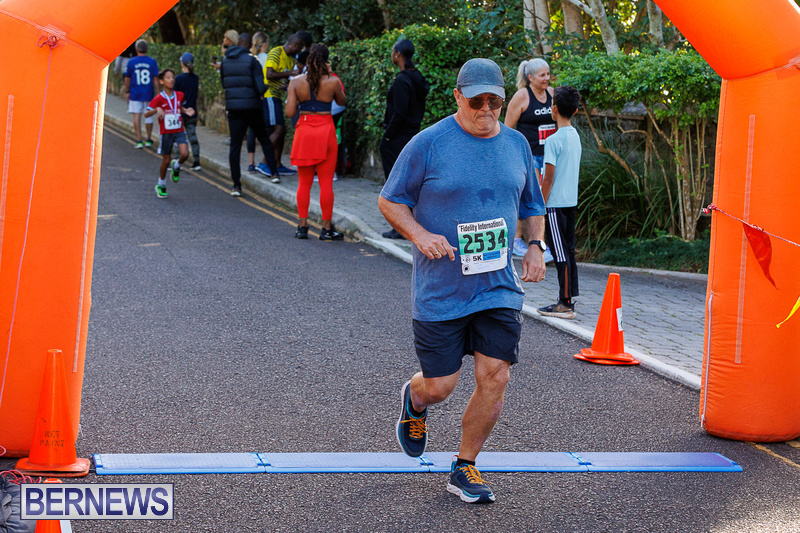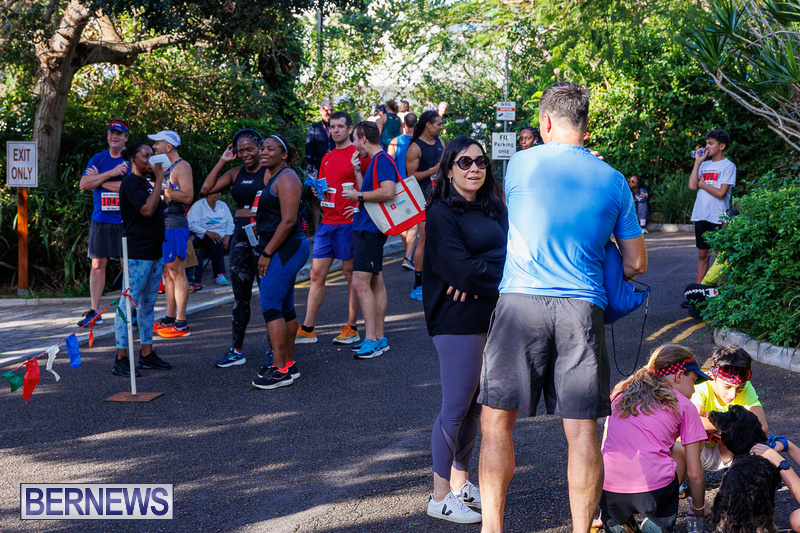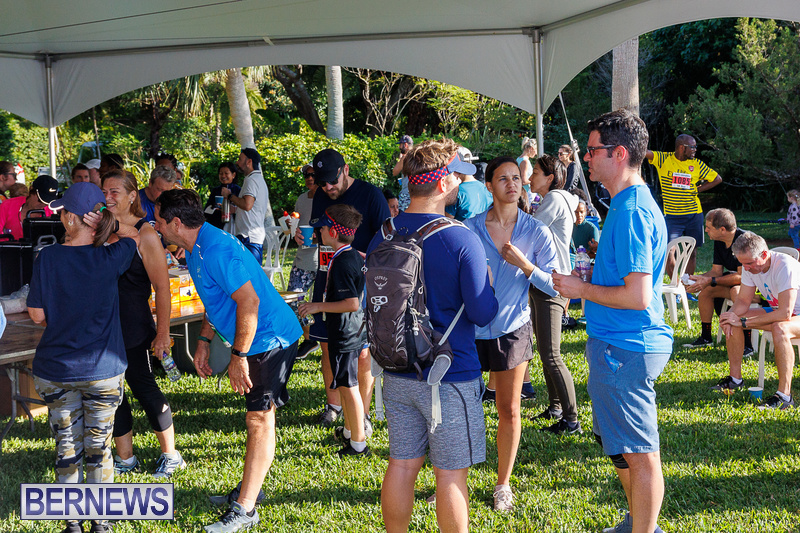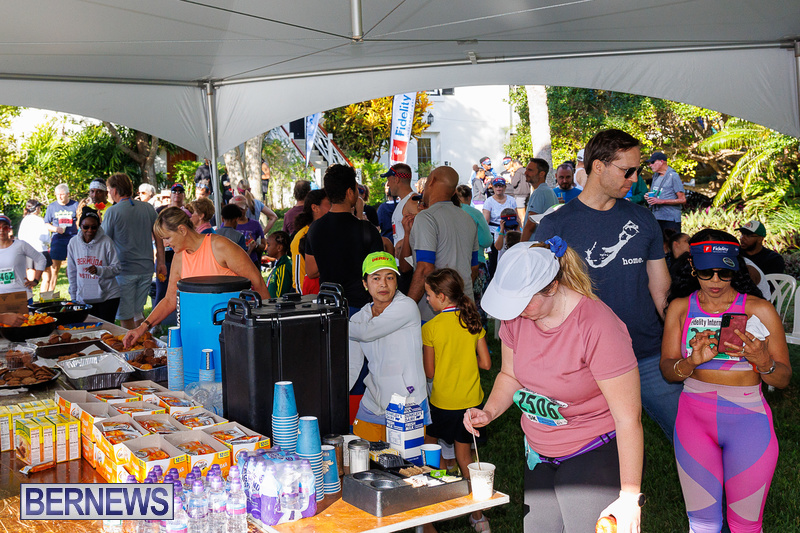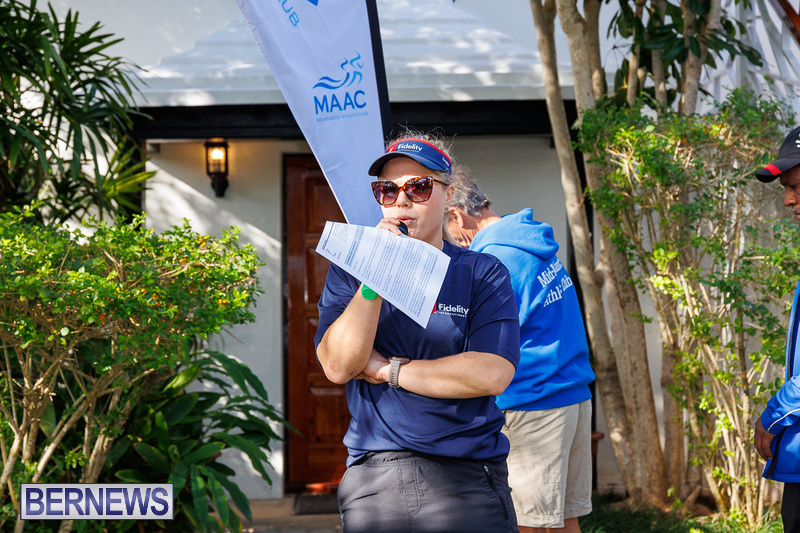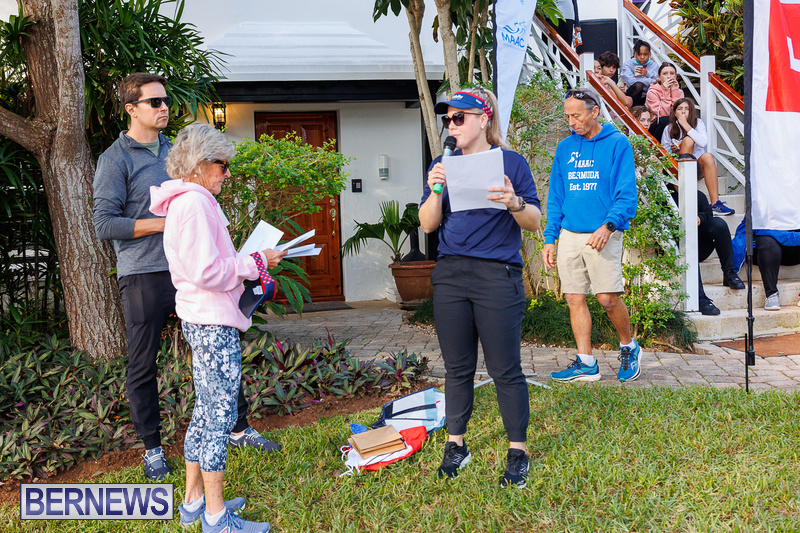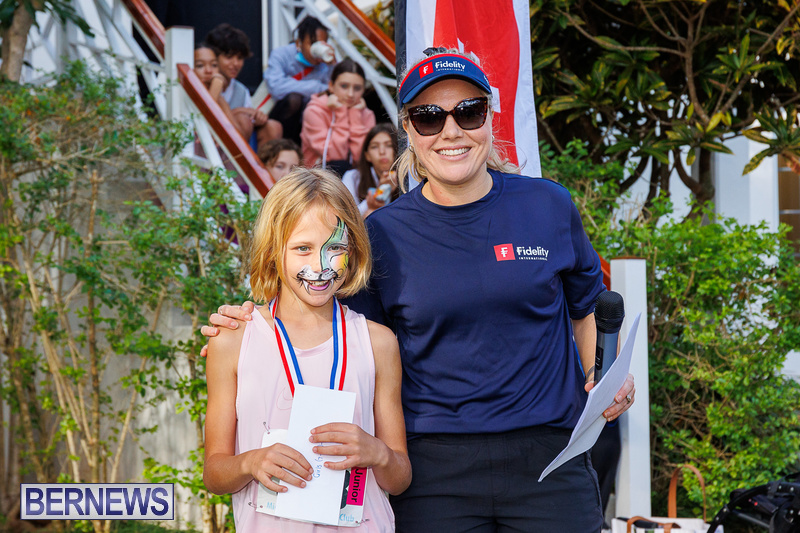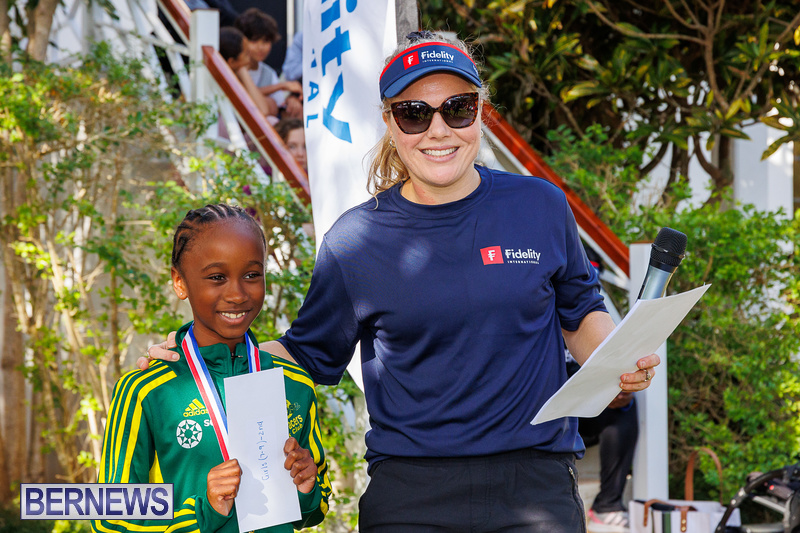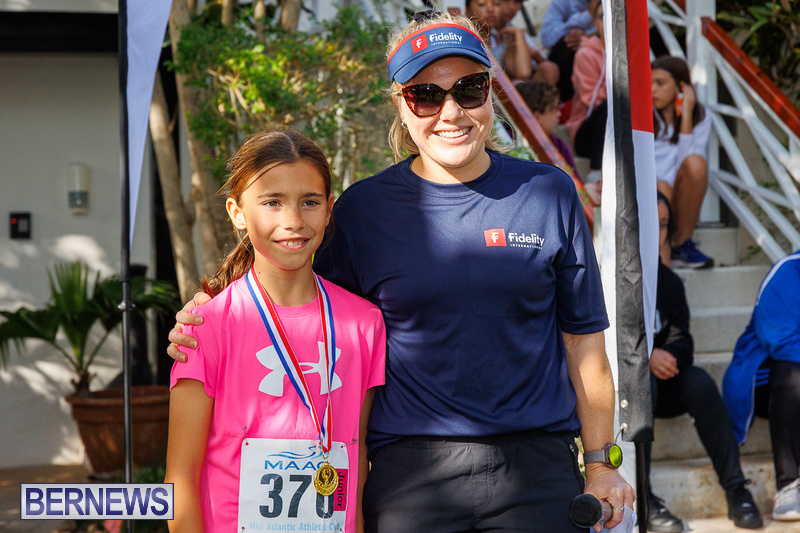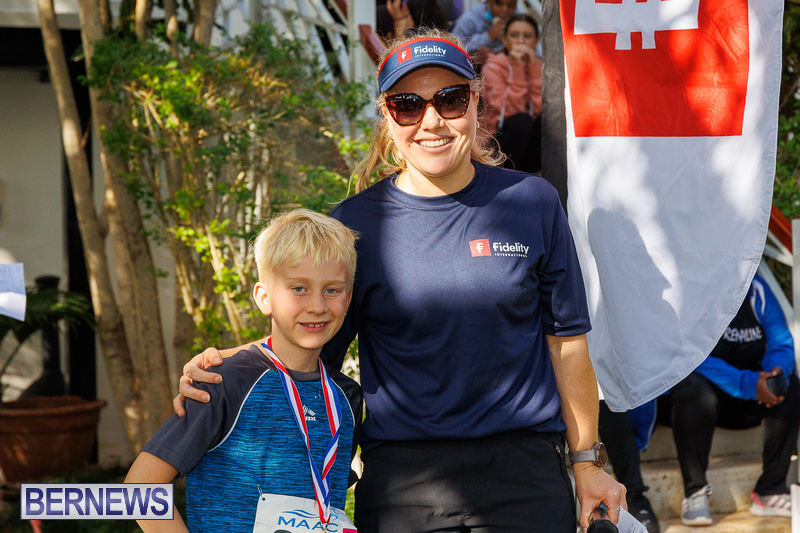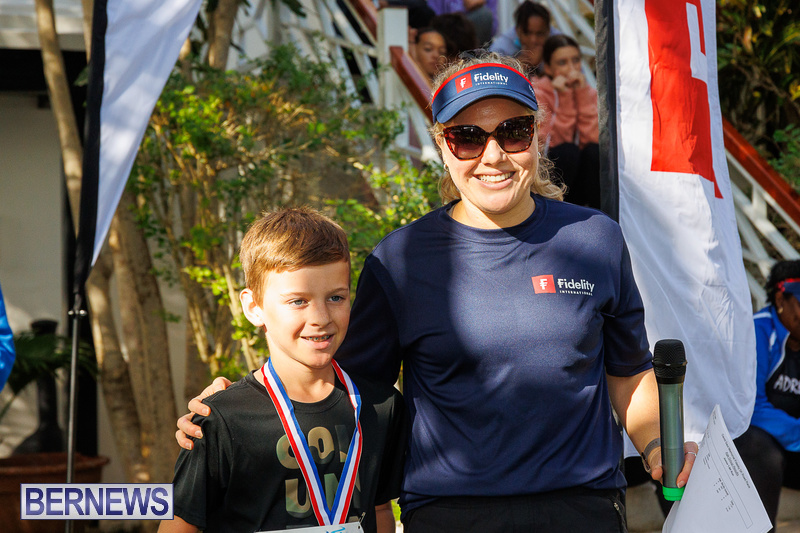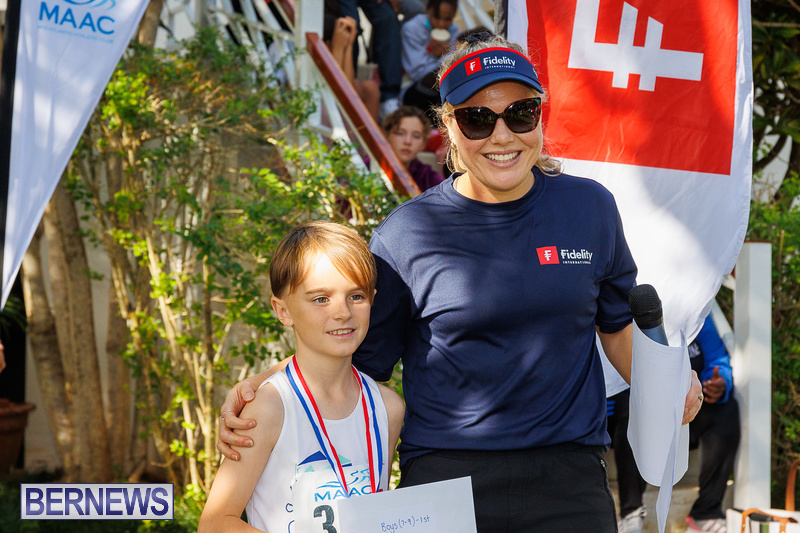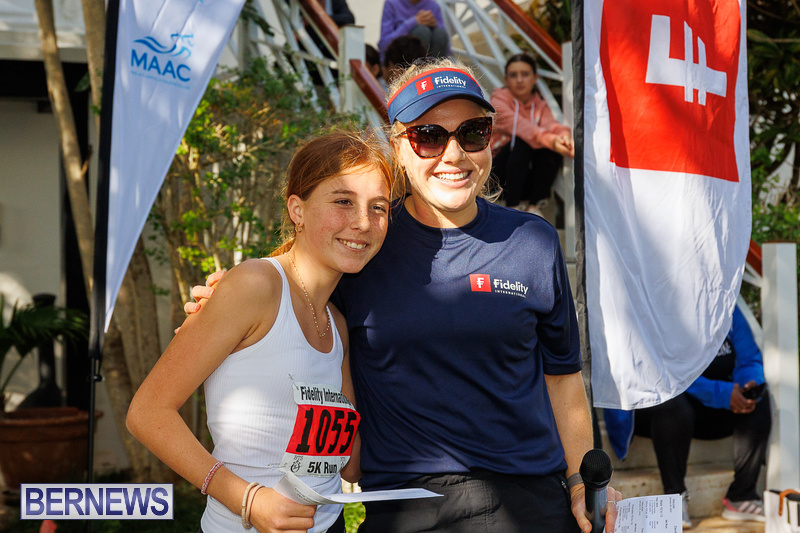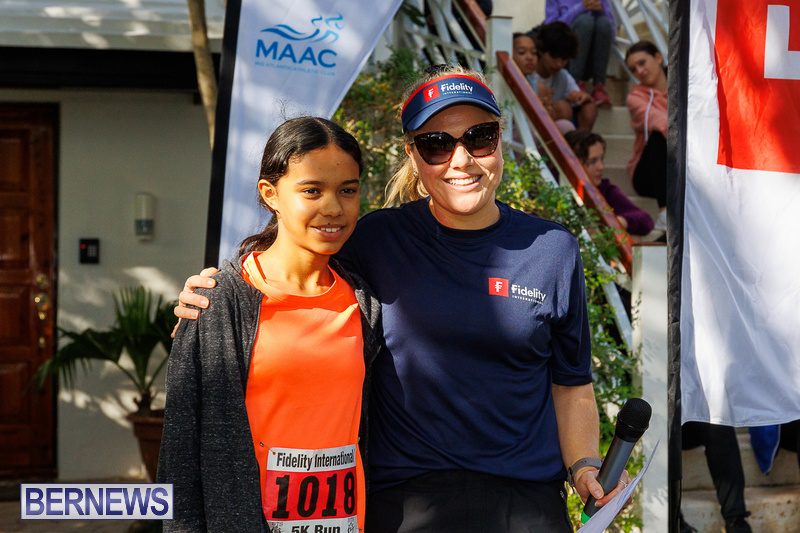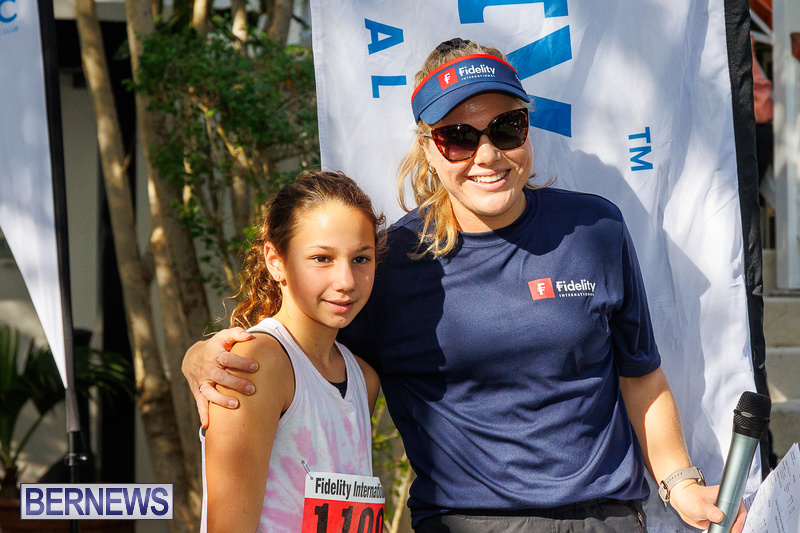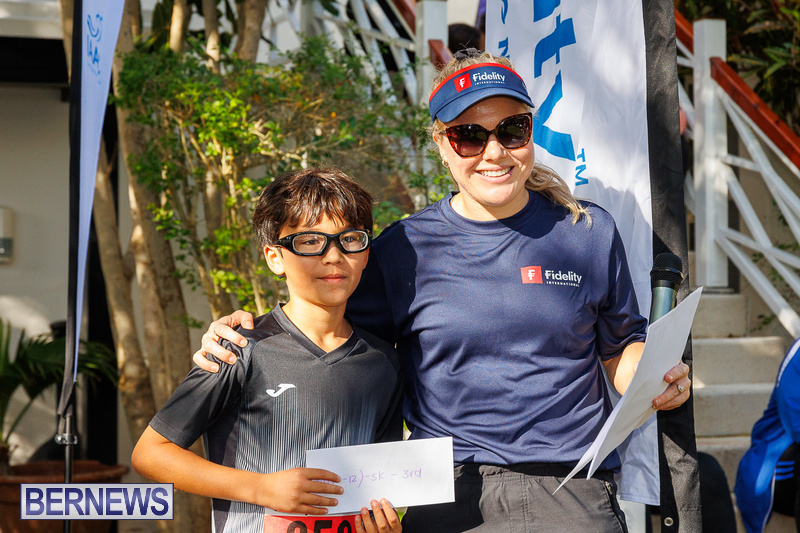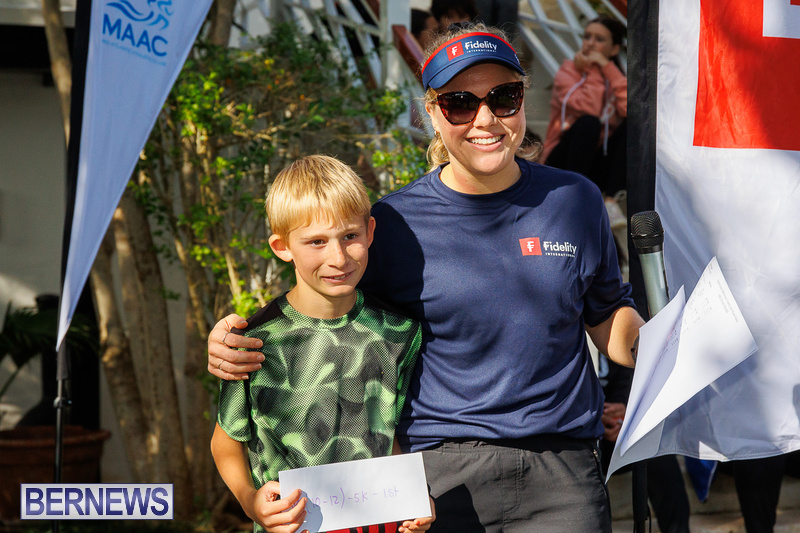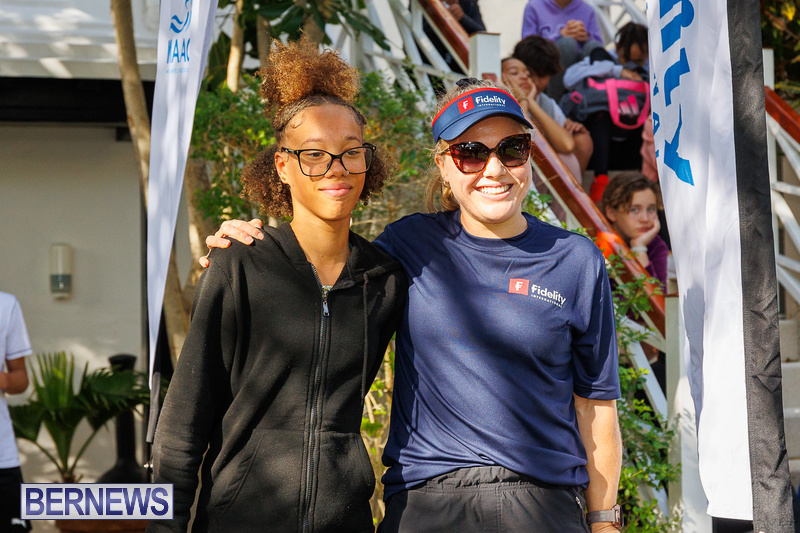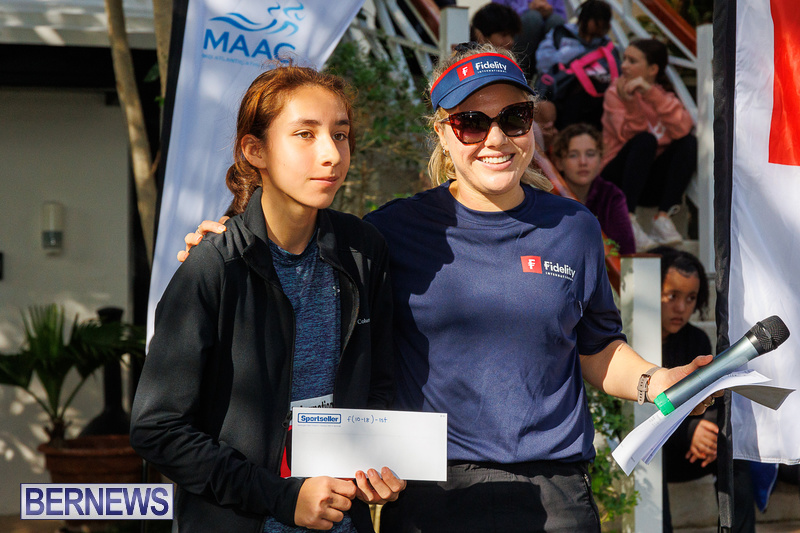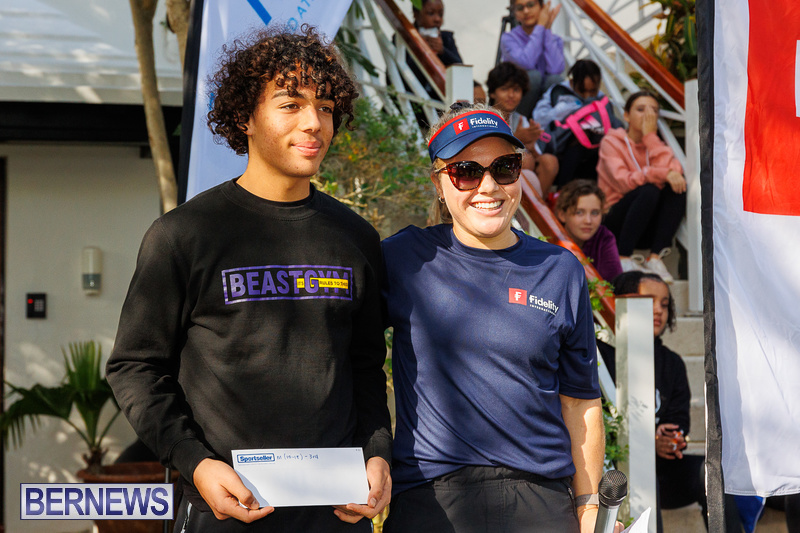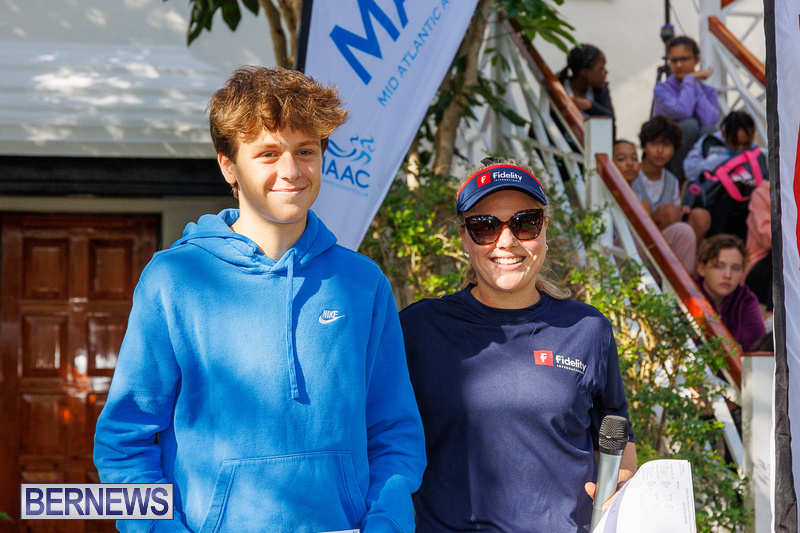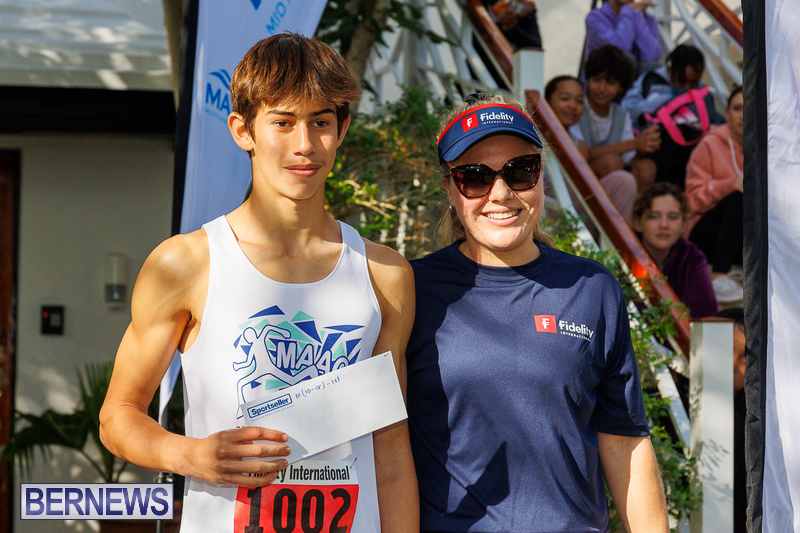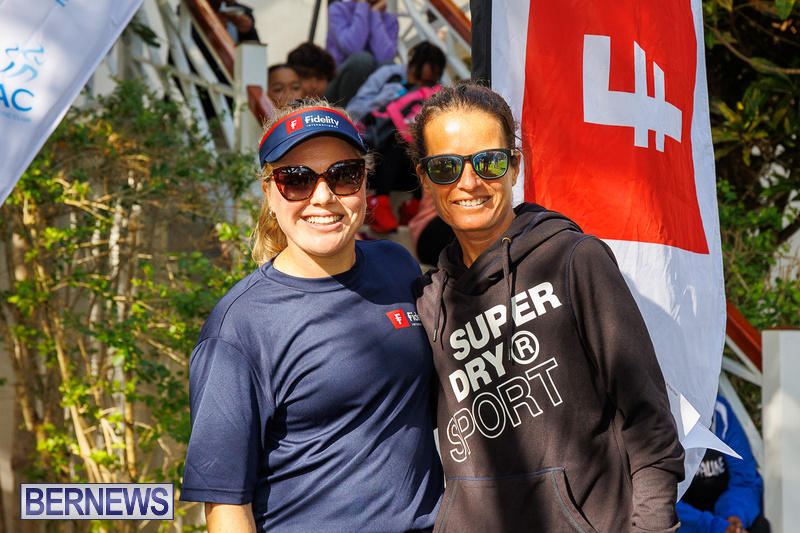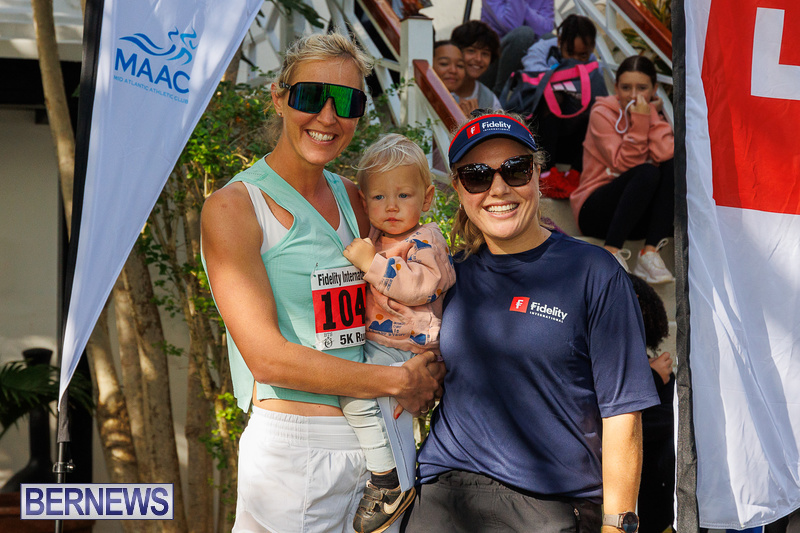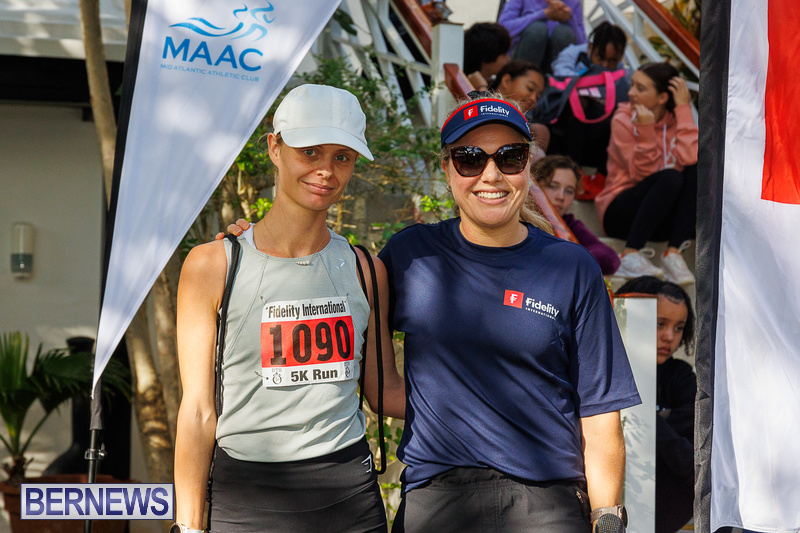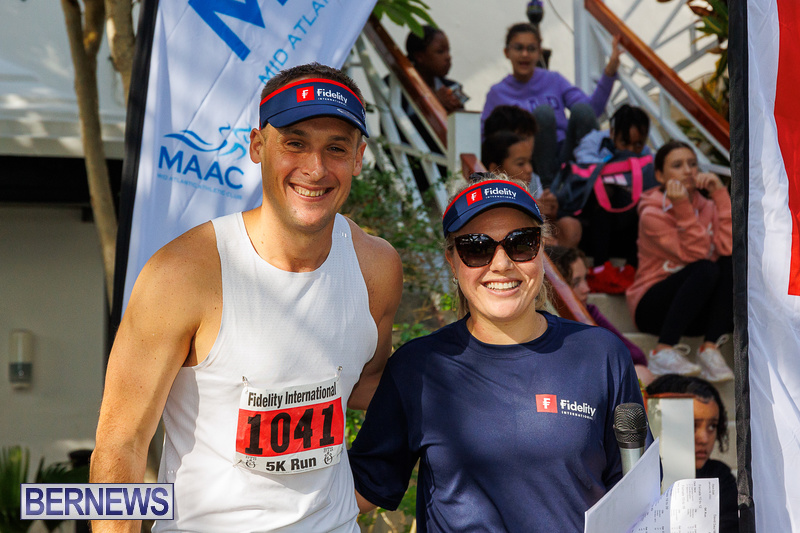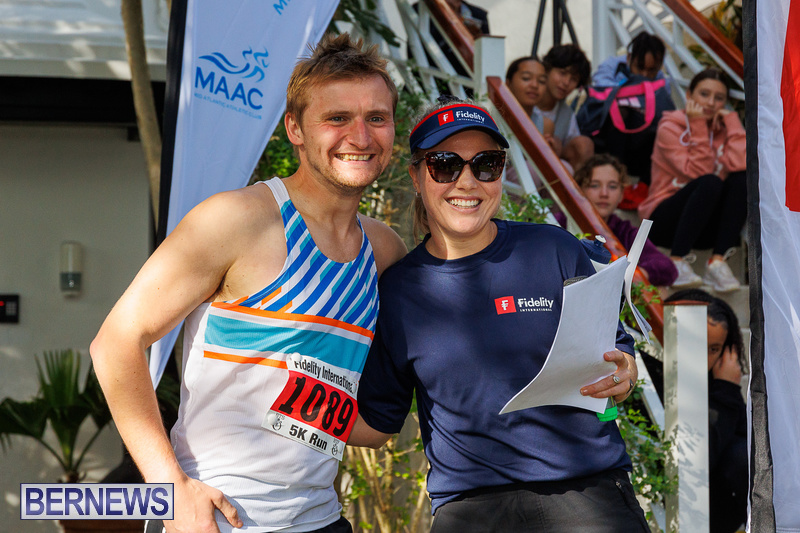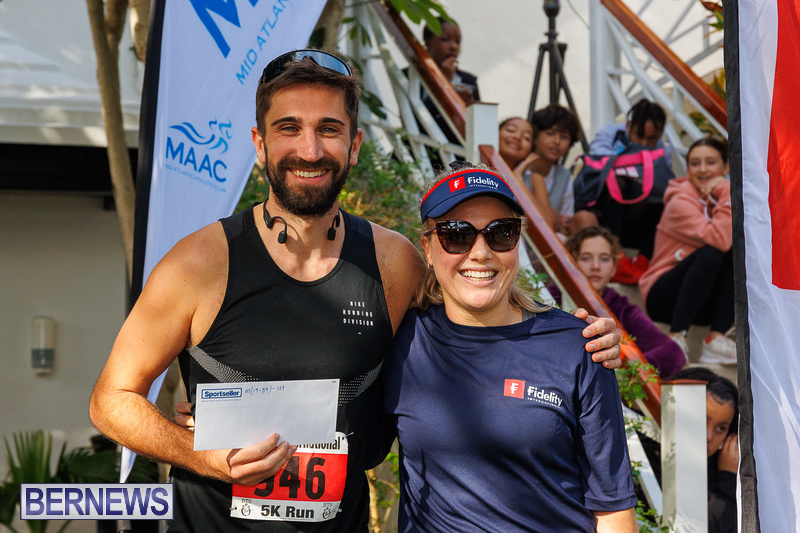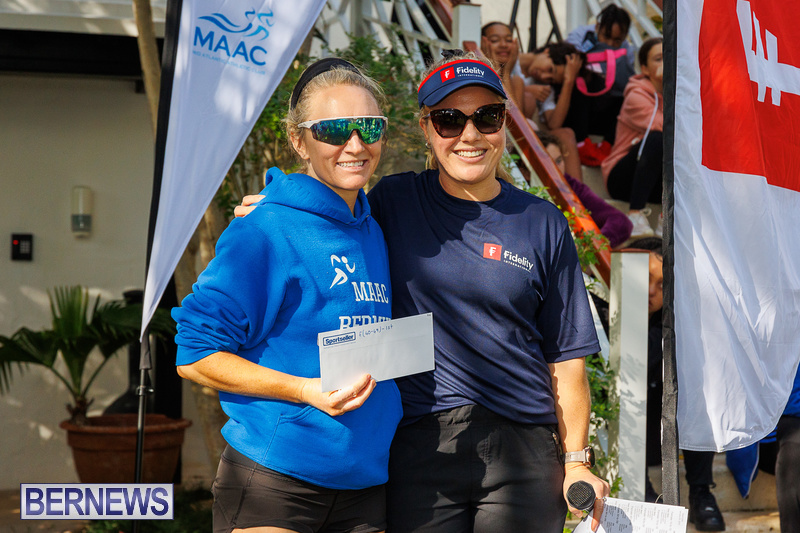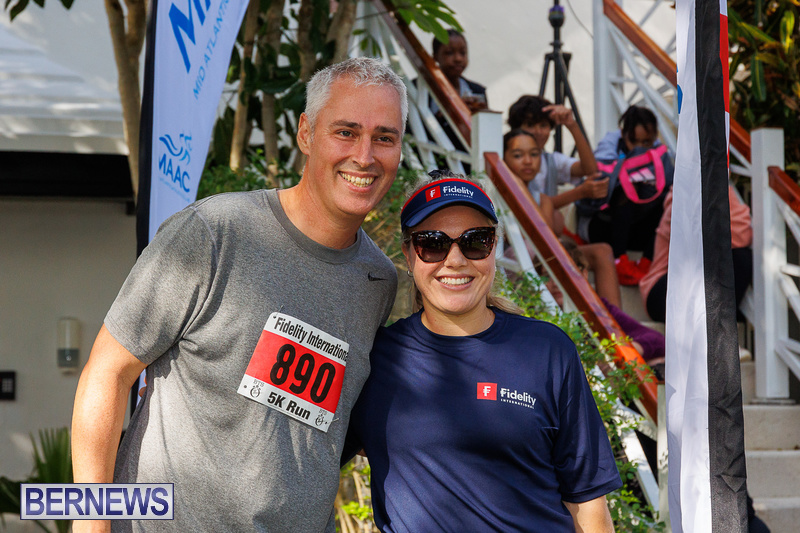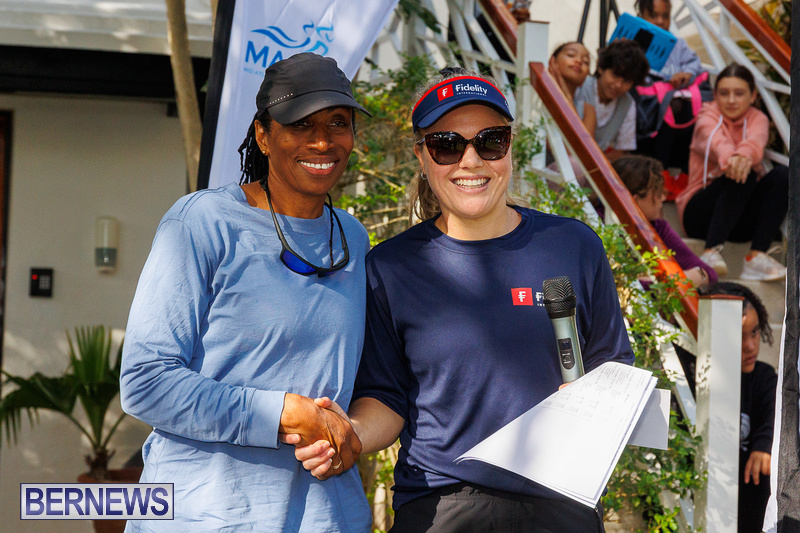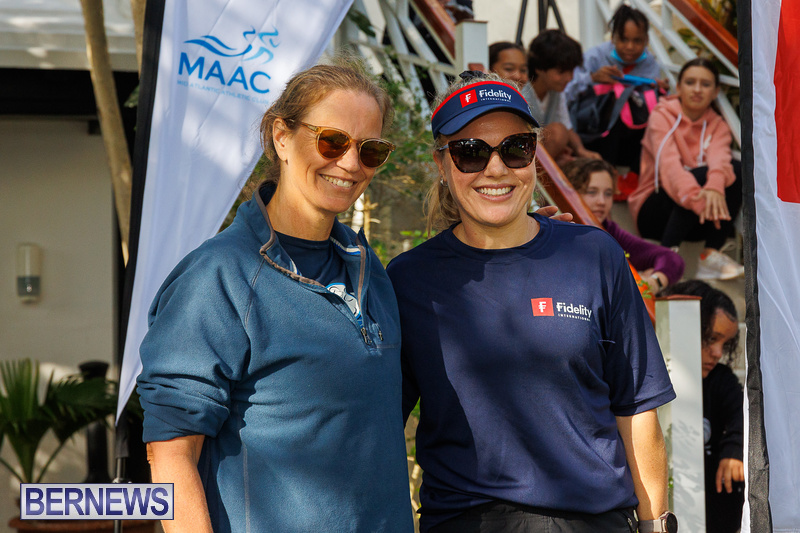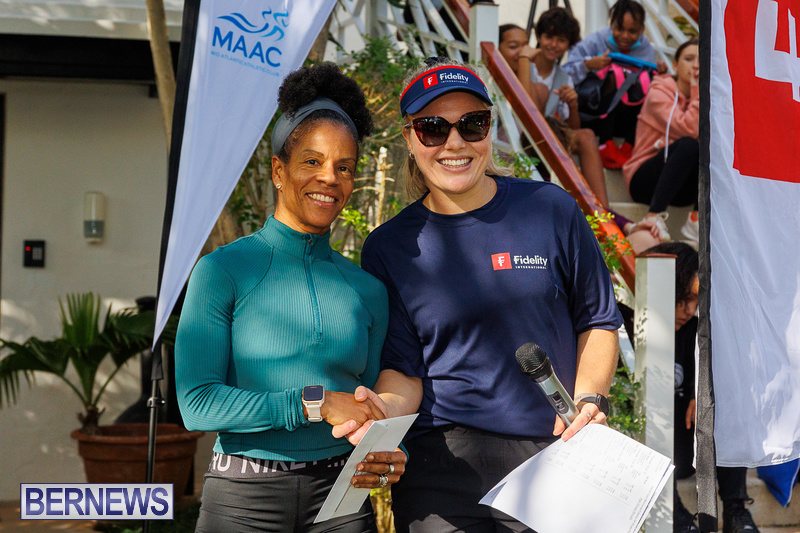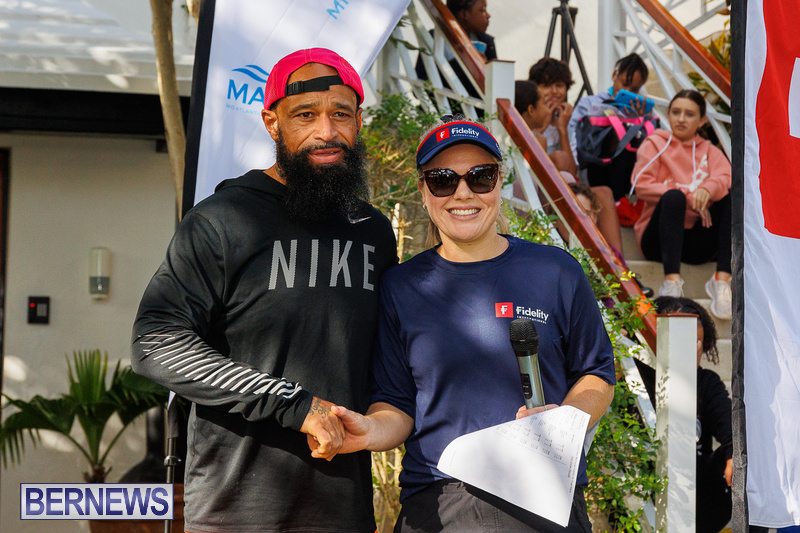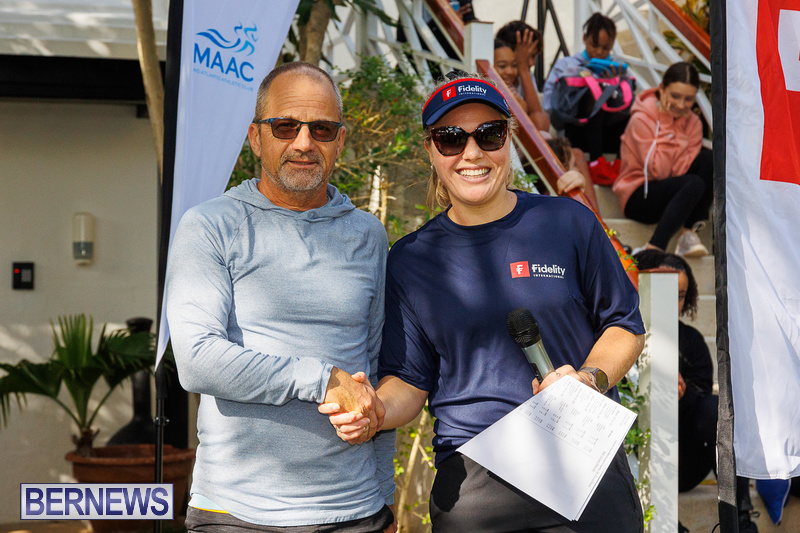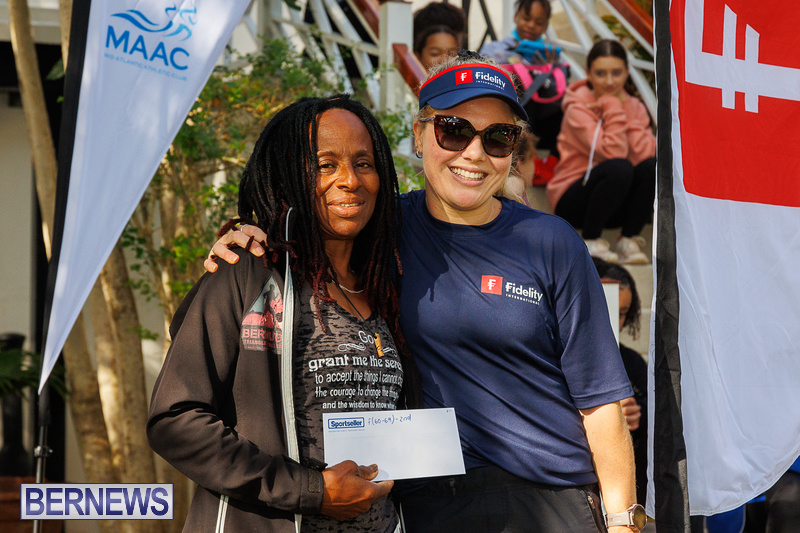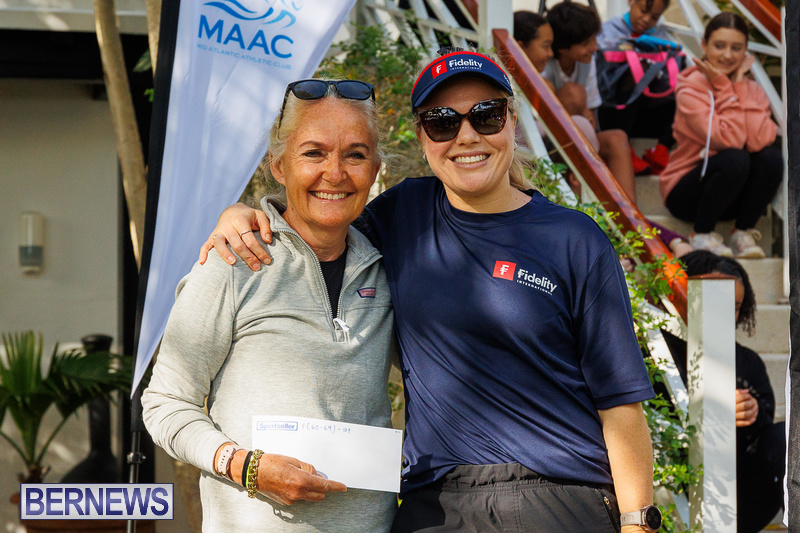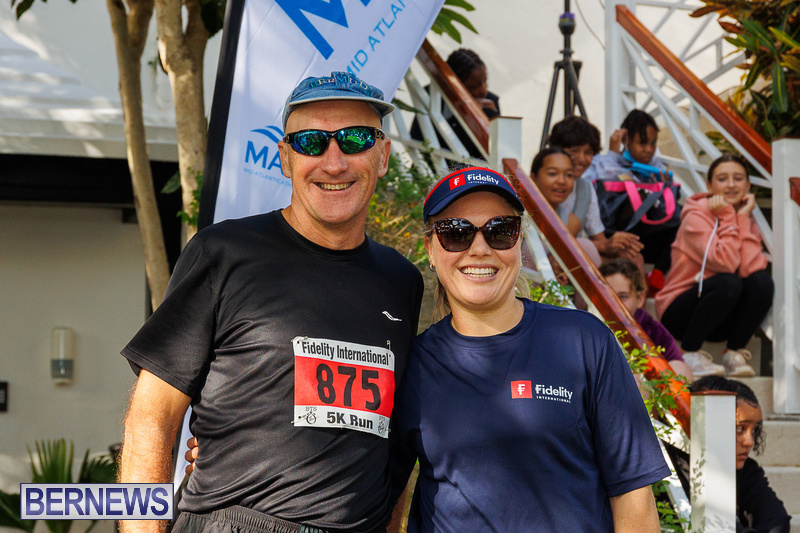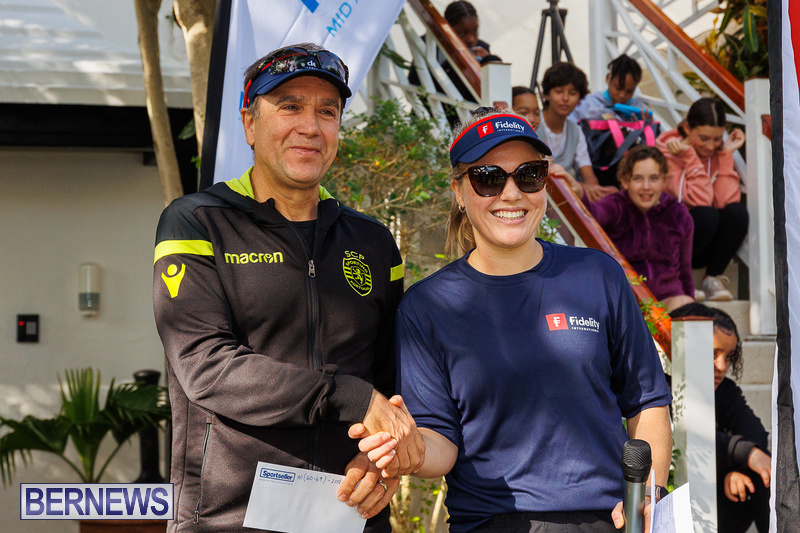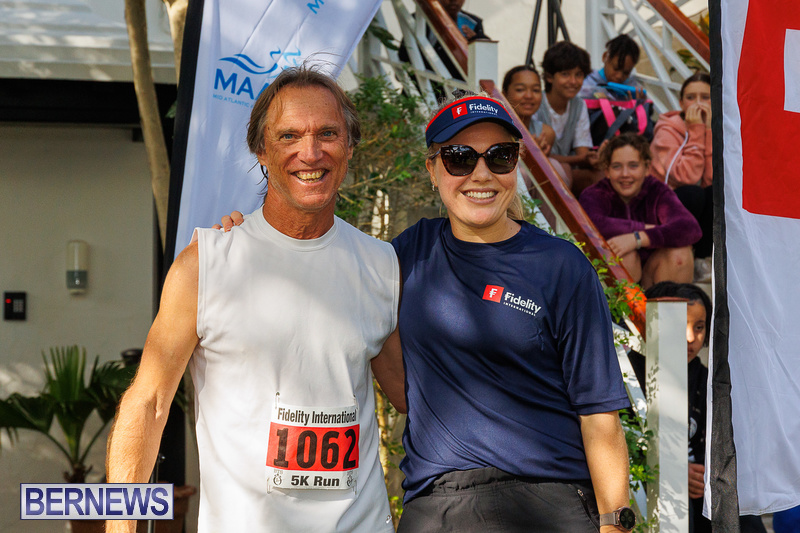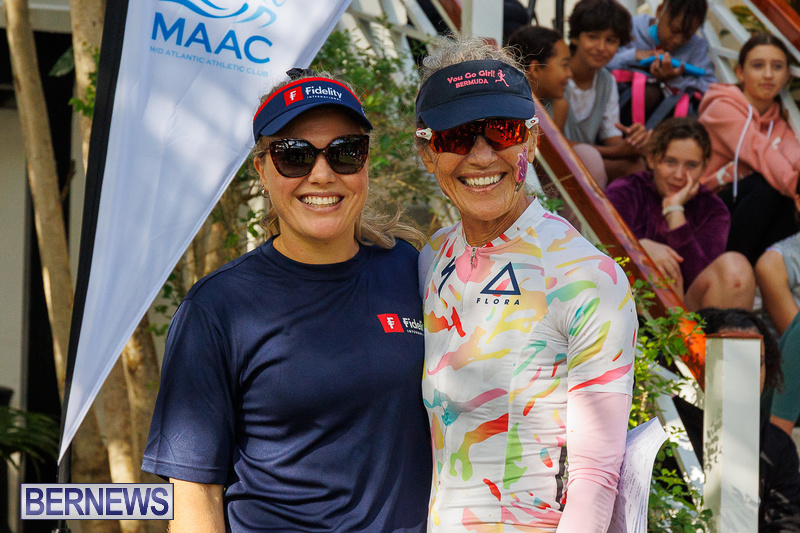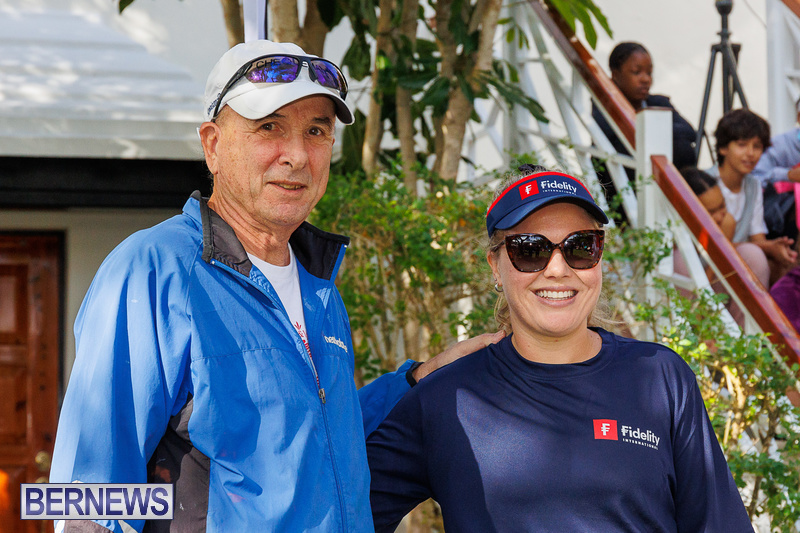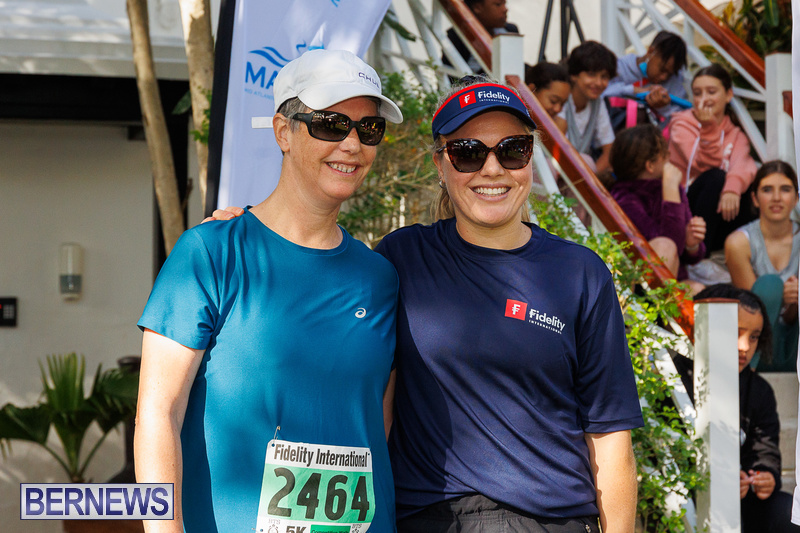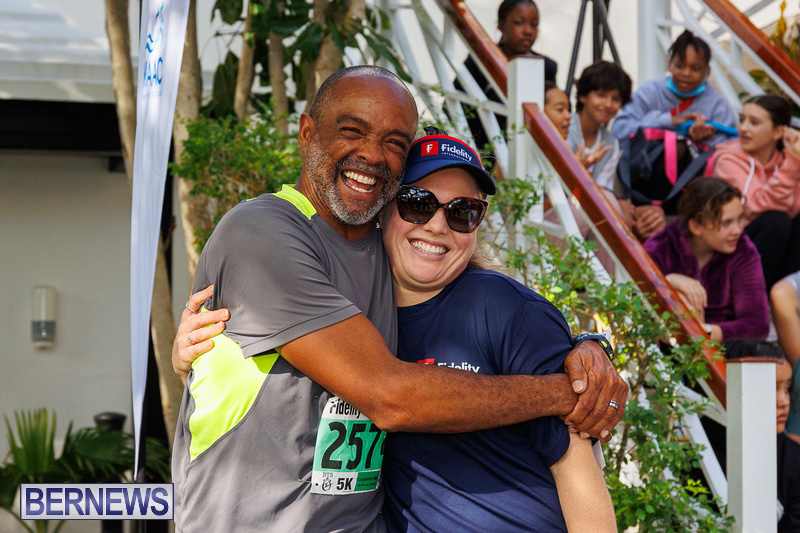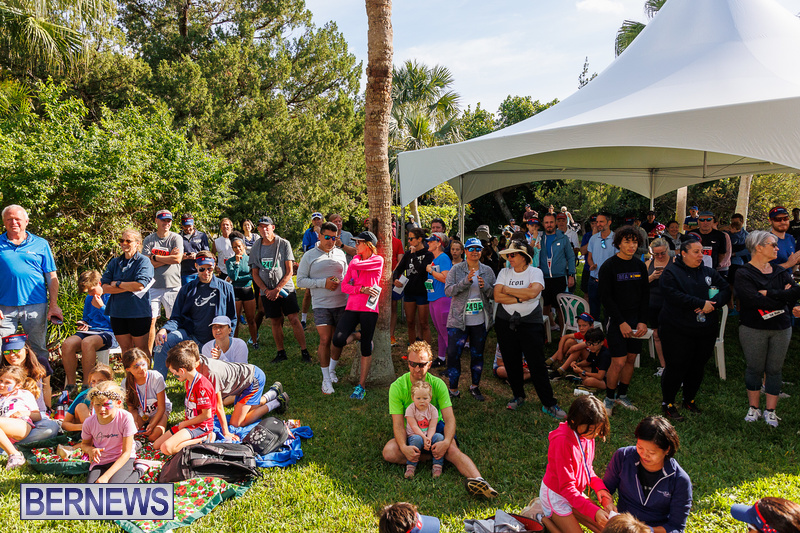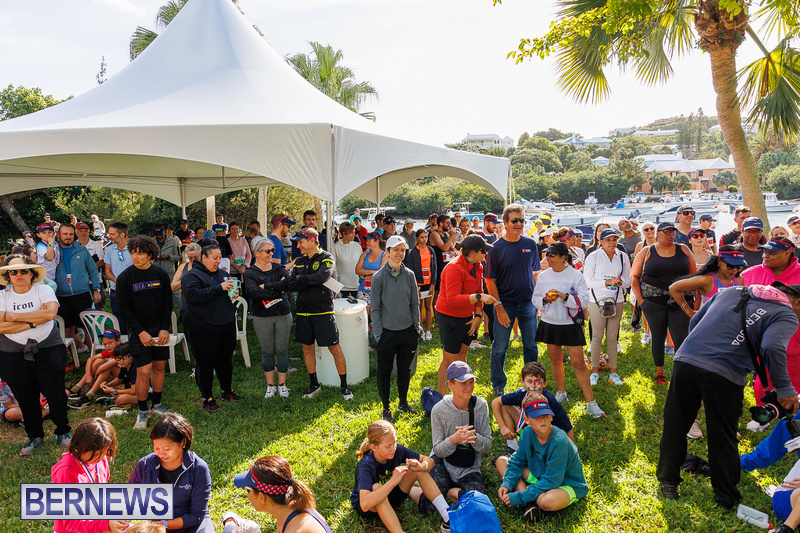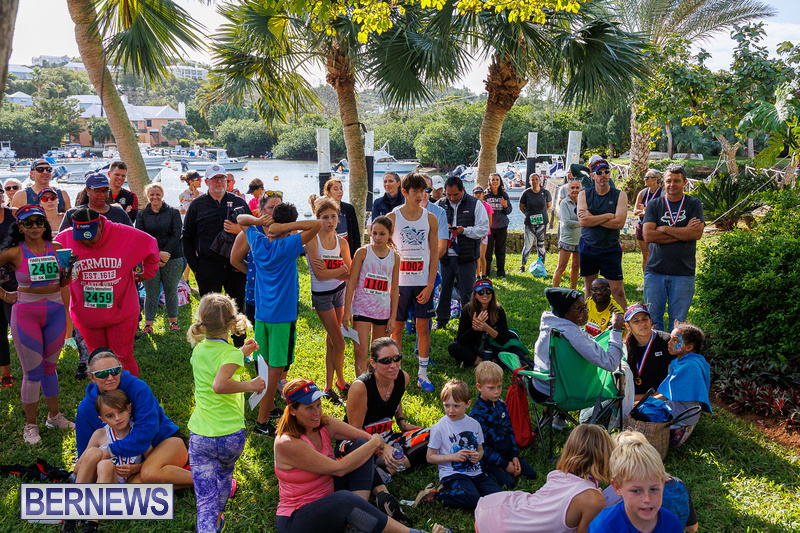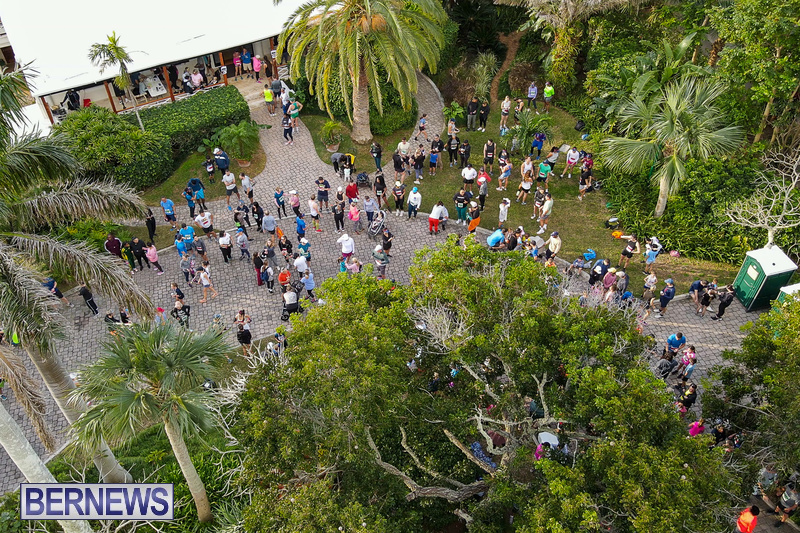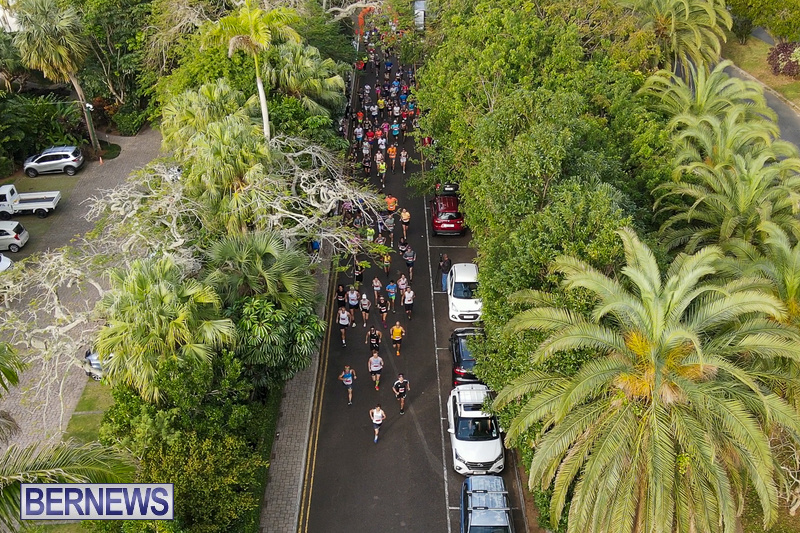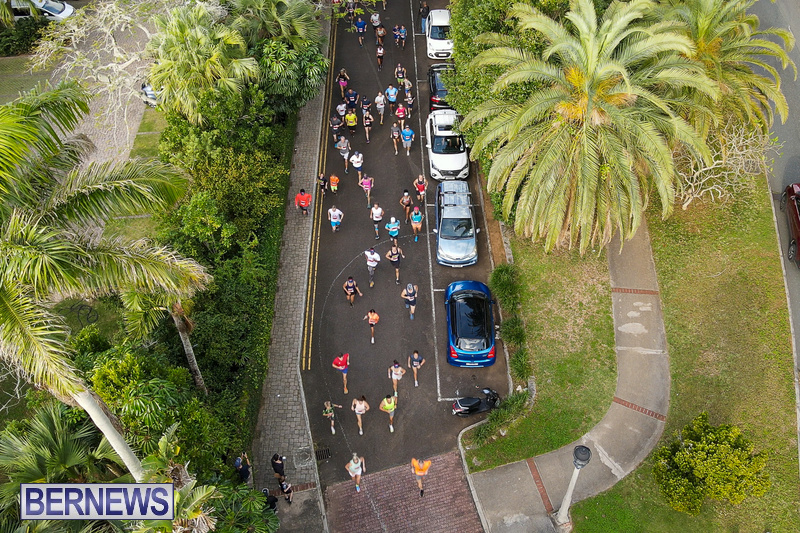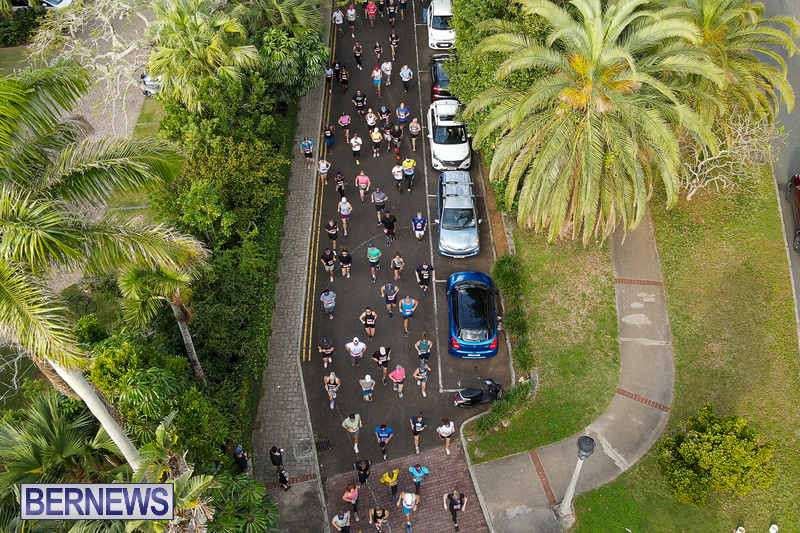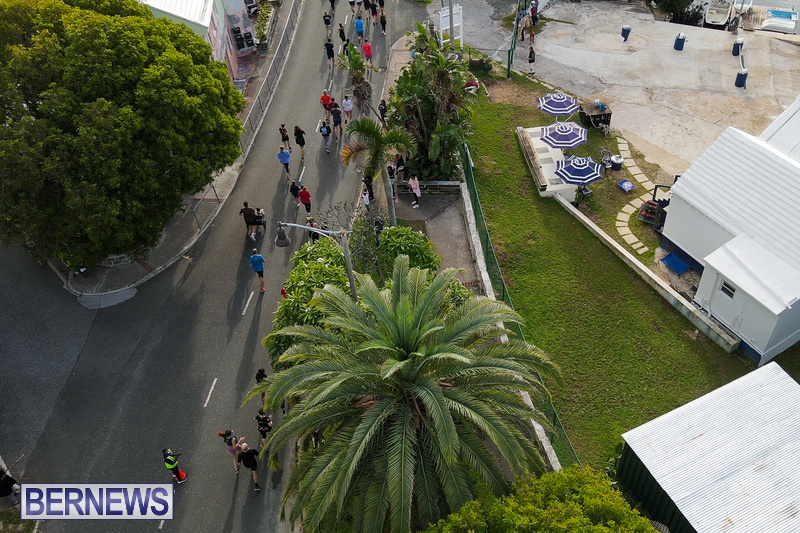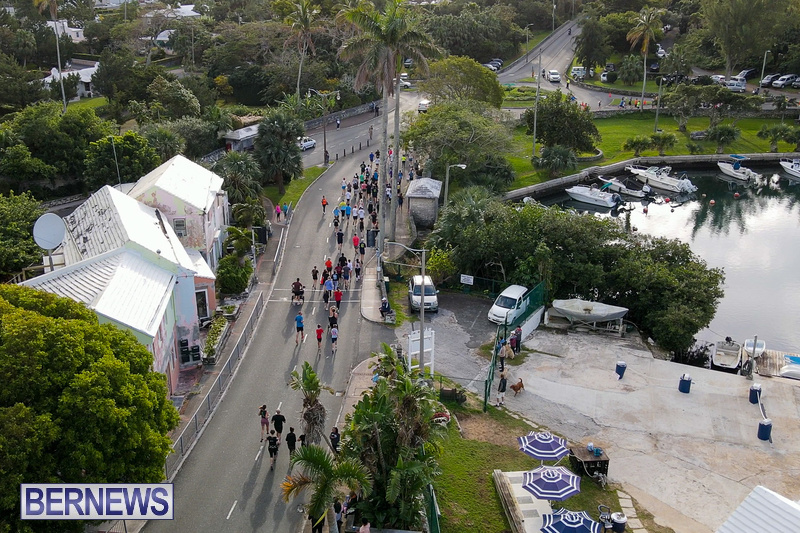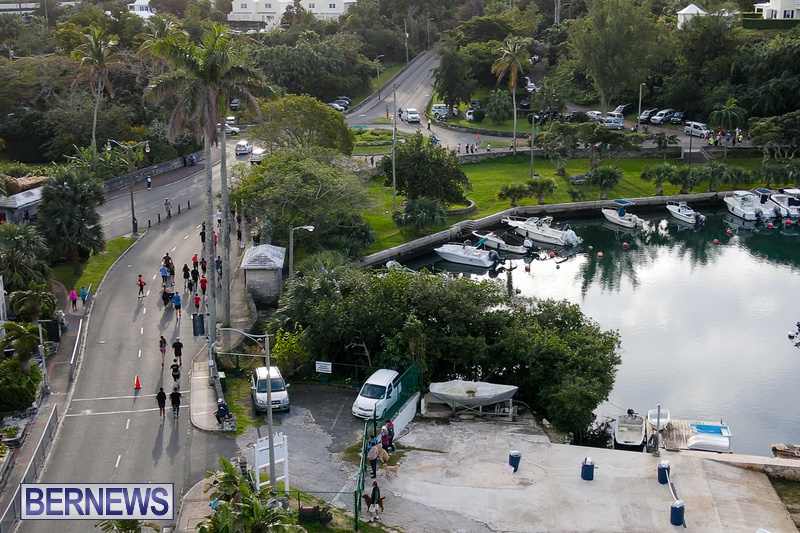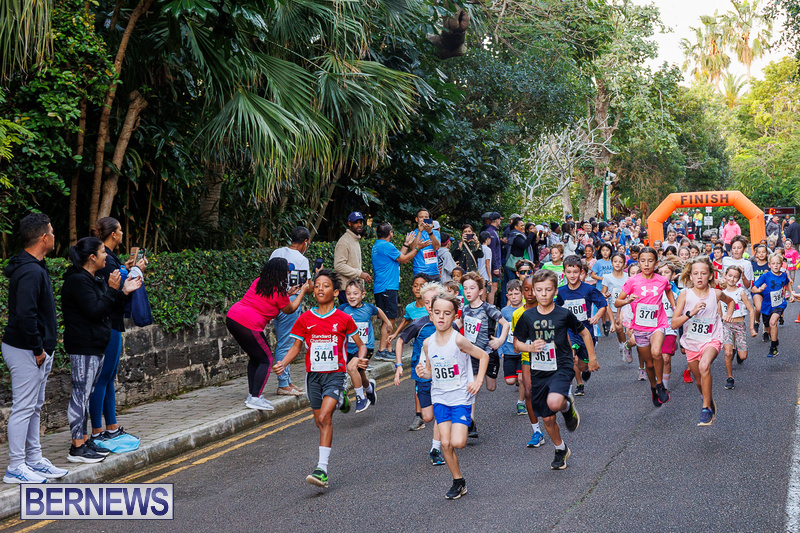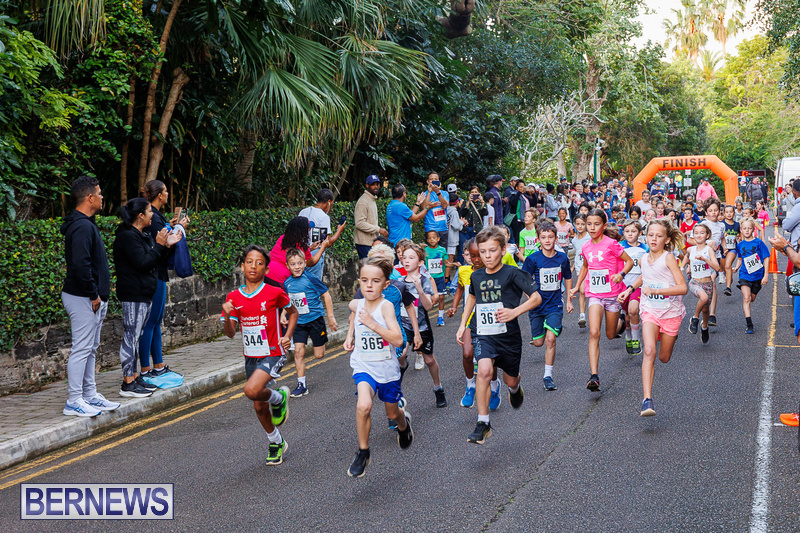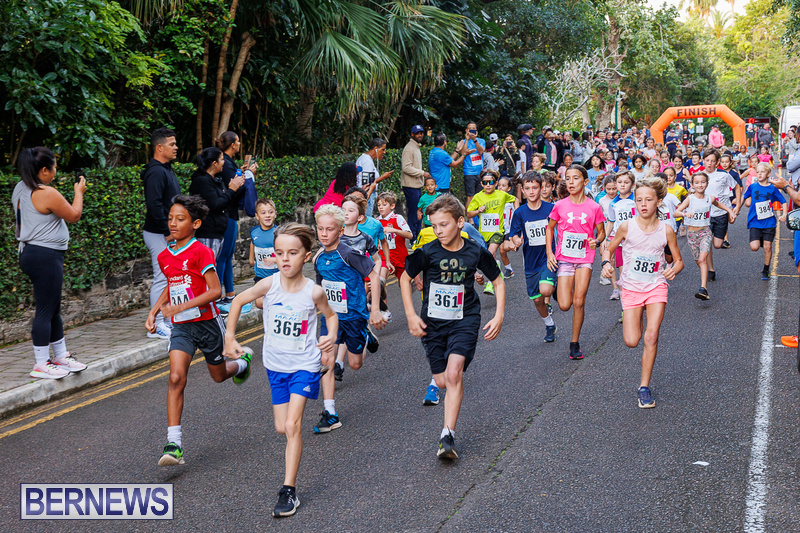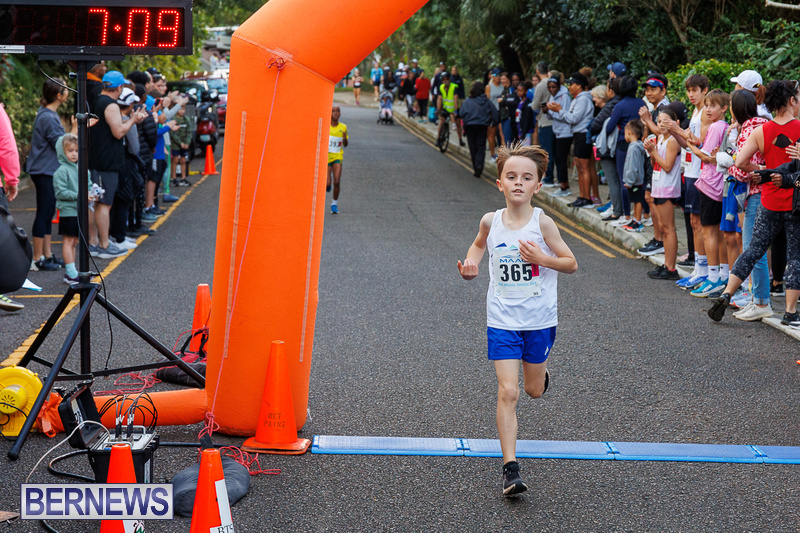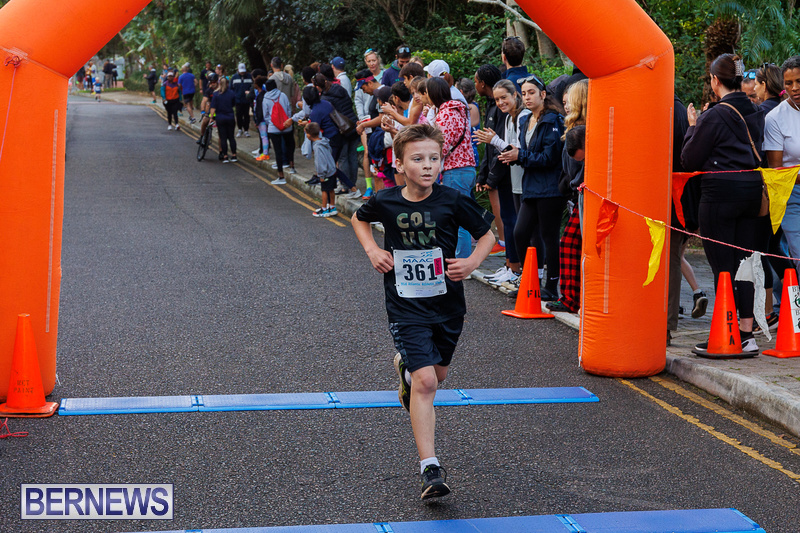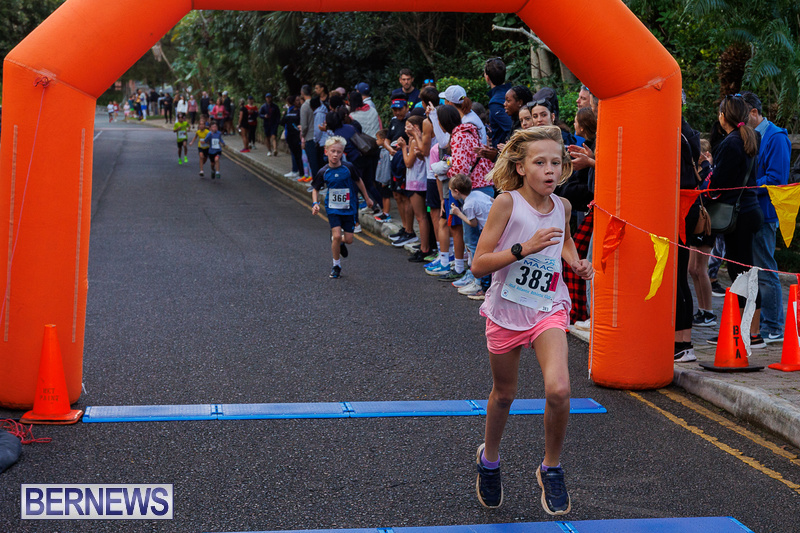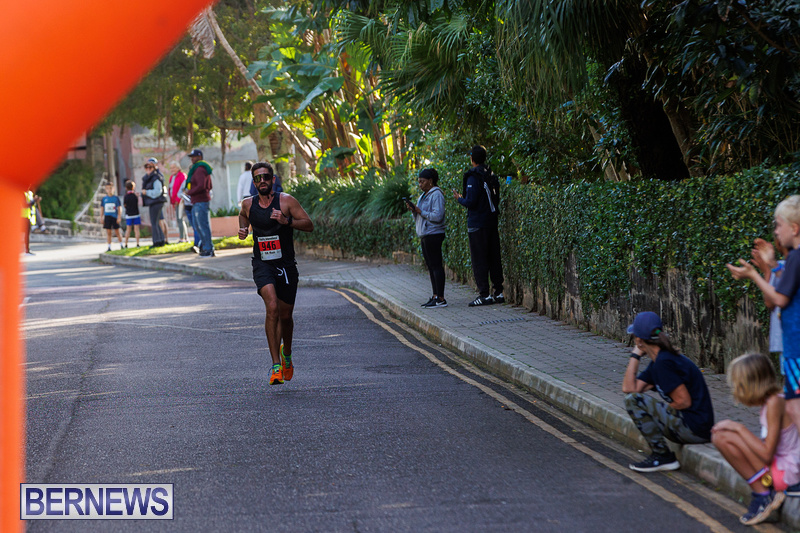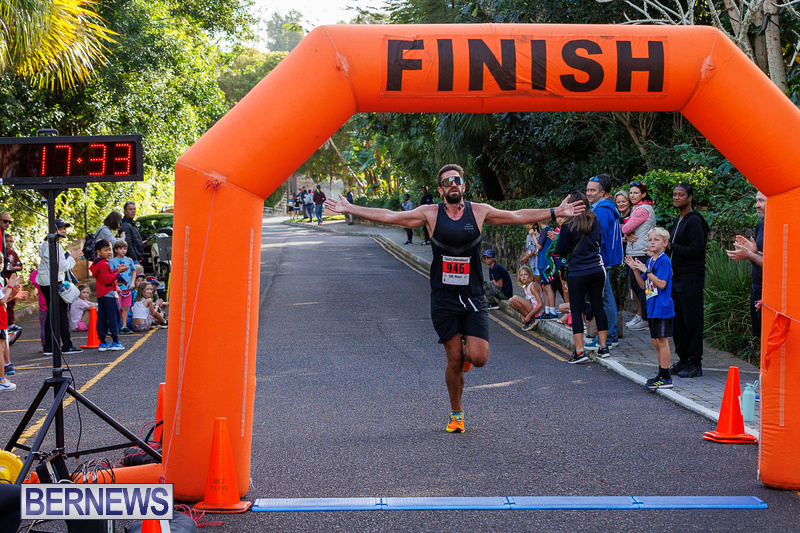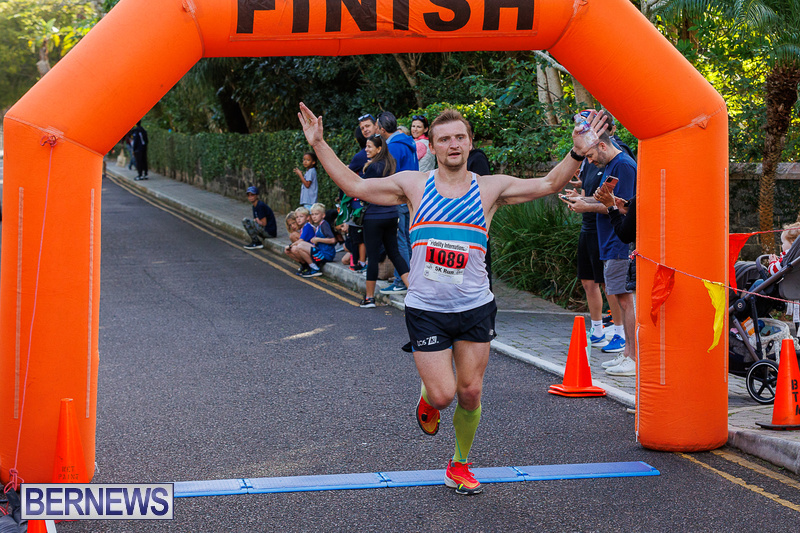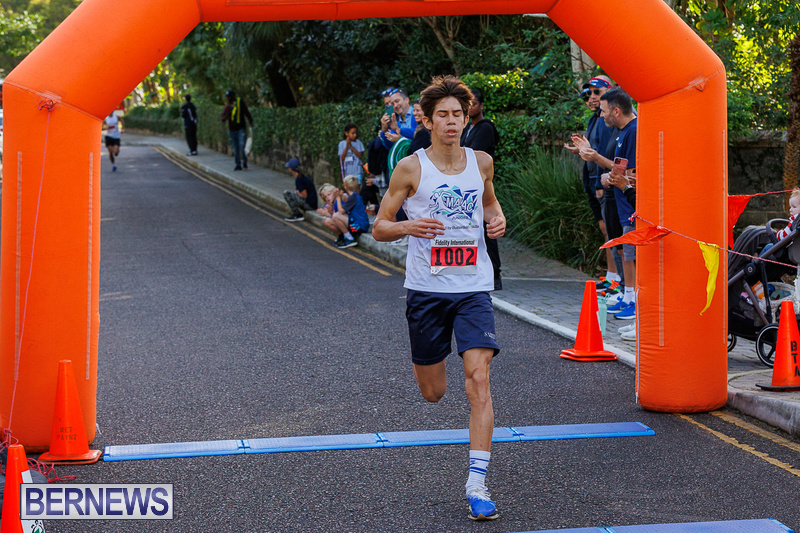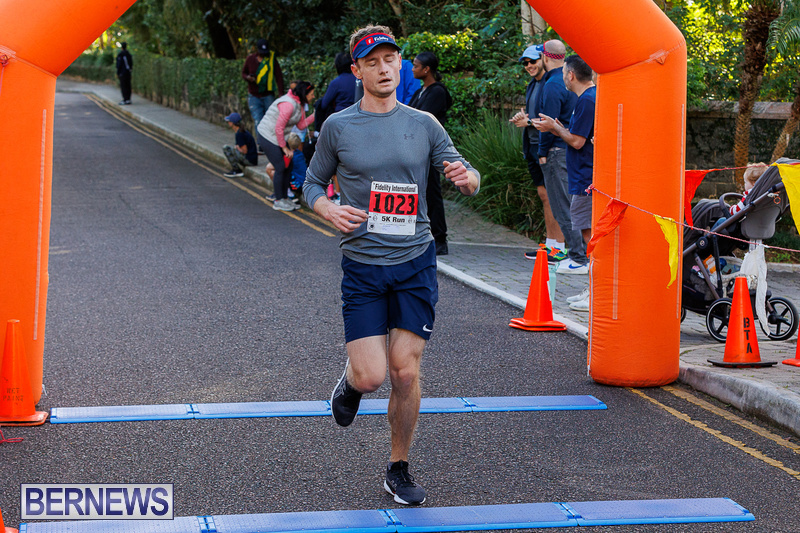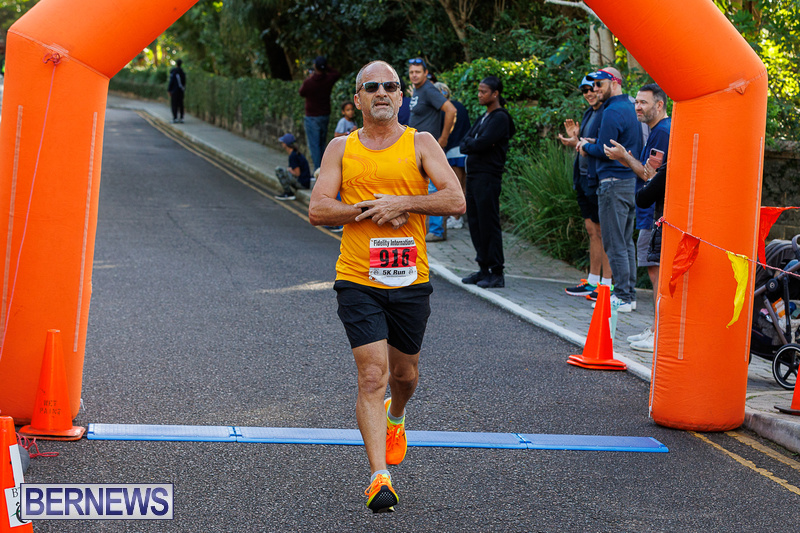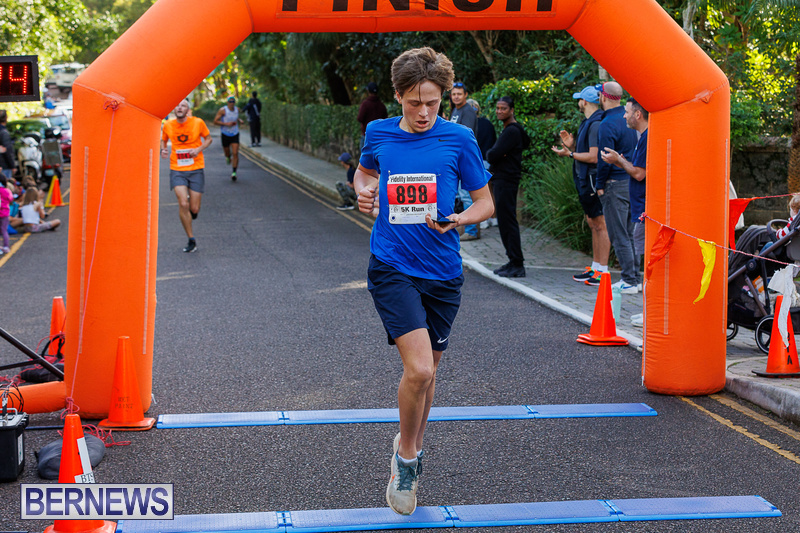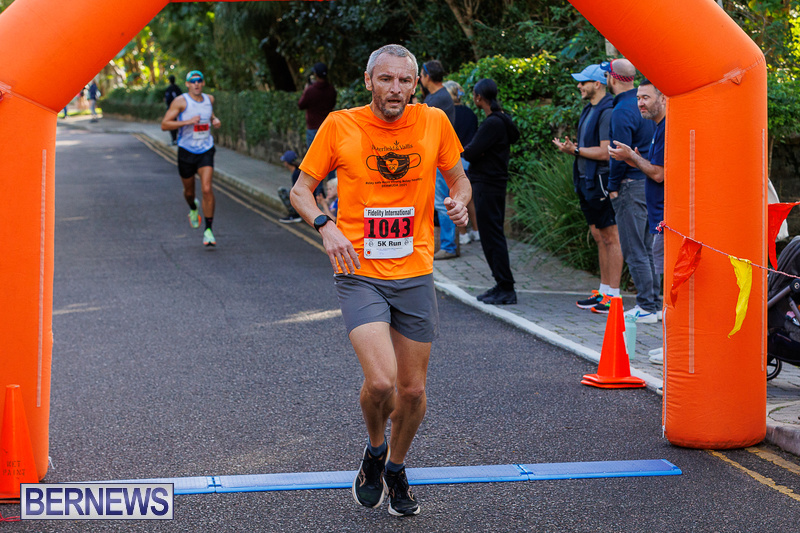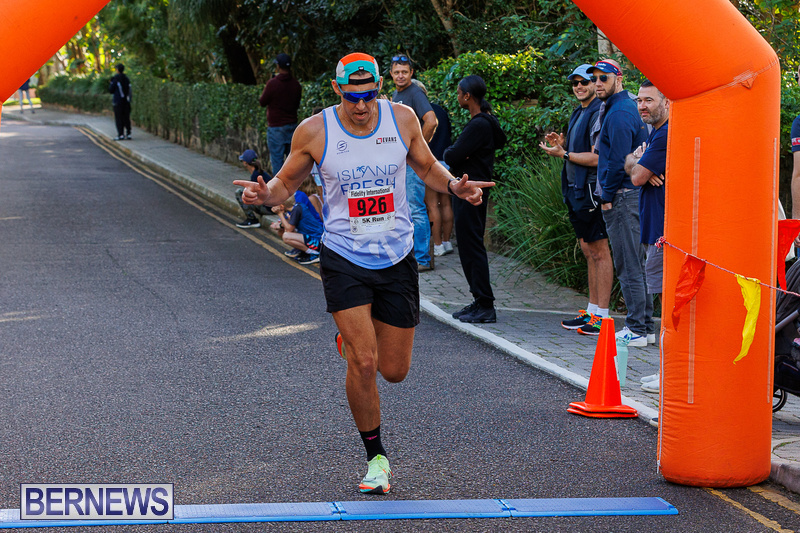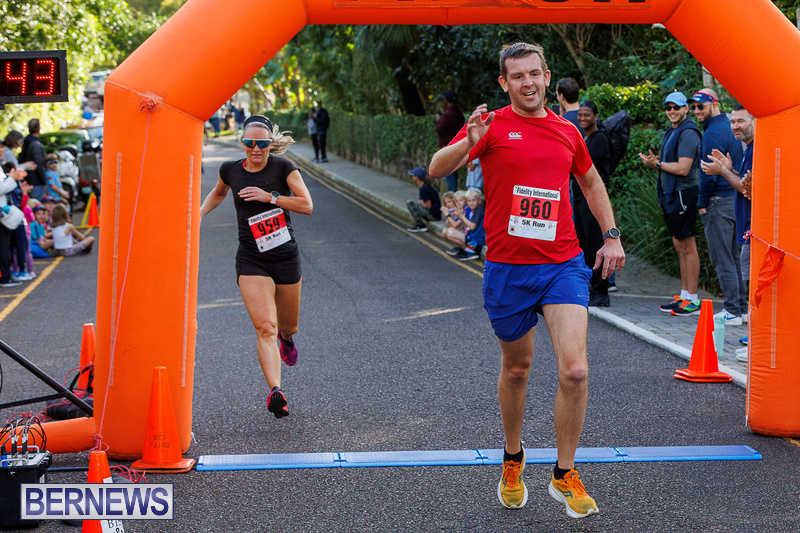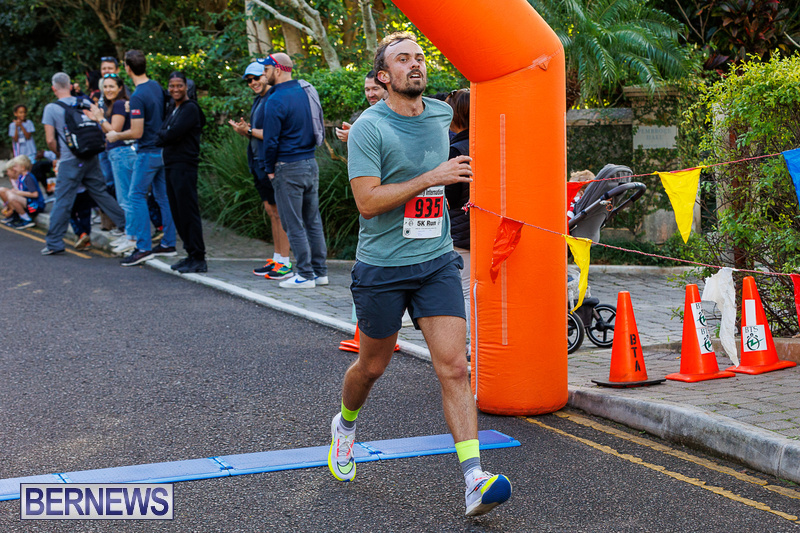 Read More About