Minister of Youth, Culture & Sports Owen Darrell supported the Hamilton Rotary Club 5K Run & Walk event which is taking place on today [Nov 12].
A spokesperson said, "The Minister of Youth Culture and Sports, the Hon Owen Darrell, has today urged the community to take advantage of the various sports activities designed to promote healthy communities.
"In this particular instance Minister Darrell lauded the efforts by Hamilton Rotary Director Dr. Raphael Loutoby for his efforts in organizing the Hamilton Rotary 1K 5K Walk/Run scheduled for this coming Saturday November 12th at the Botanical Gardens.
In noting the incidence of Diabetes in Bermuda, and related Kidney Disease, Minister Darrell said, "I urge as many persons as possible to register for the event scheduled for tomorrow at the Botanical Gardens. Minister Darrell added "doctors stress the need to exercise as one of the main steps to address and or reverse many of the diseases impacting our communities today."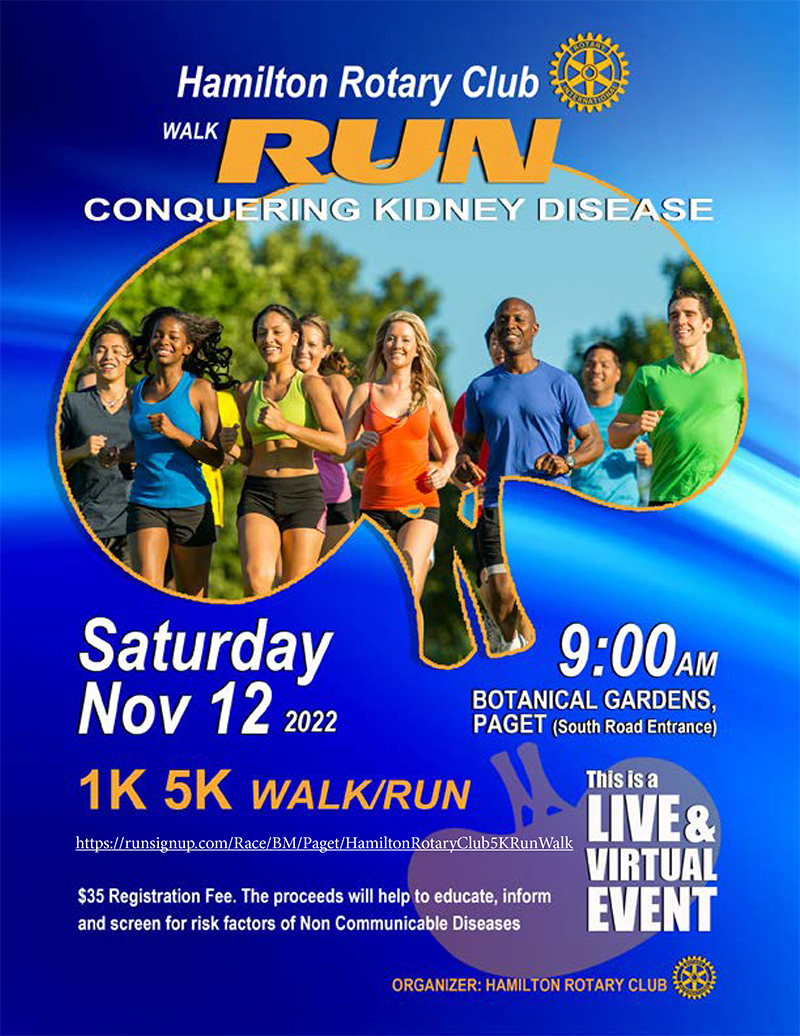 "The Rotary event begins at 9:00am and persons can still register on-line @racedayworld.com or simply report to the starting line at the Botanical Gardens South Road entrance prior to the start.
"Proceeds will help to eradicate, inform and screen for risk factors of Non-Communicable Diseases such as Kidney-disease."

Read More About