[Written by Stephen Wright]
Adam Prunty and Gayle Lindsay claimed top honours in the Butterfield and Vallis 5K yesterday.
Prunty crossed the finish line in 17min 19sec, with Will Green coming second [17:46] and Fred Foxley rounding out the podium [17:56] in the men's race.
In the women's race, Lindsay was the first female finisher, completing the course in 18:48. Maria Kemiji-McDonald came second [19:30] and Laura Burns third [19:31].
J'auza James, of Berkeley Institute, reigned supreme in the Senior School male race over the 5K distance, finishing in 17:55, 11 seconds clear of second-place Declan Desmond, of Warwick Academy, [18:06]. Noah Maranzana, of Saltus Grammar School, rounded out the podium in 19:32.
In the female race, Daria Desmond, Warwick Academy, took the honours in 21:51, with Jaeda Grant, of Saltus, coming second in 21:52 and Aria Mosquera, of Saltus, third in 22:27.
Christian Piney, of Saltus, claimed victory in the Middle School male race, which was run over 2.7k, in 11:27, with Ta'han Eve, also of Saltus, finishing runner-up in 11:40, and Jens Drea, of Warwick Academy, placing third in 11:49.
In the female race, Kelise Wade, of Sandys Middle School, proved a cut above, crossing the line in 13:24.
In the Upper Primary race, again over 2.7k, Sami Luber, of Warwick Academy, was the first male finisher in 12:41, with Khaleef Daley, of Whitney Institute, coming second in 12:58.
In the female race, Naomi MacGuinness, of Warwick Academy, stole the show, winning in 13:53. Solae Goater, of Gilbert Institute, came second in 14:19.
Nolan Horrobin, of Saltus, finished first as the first male in the Primary School 1K, finishing in 4:31, with Myi'a Caisey, of Harrington Sound Primary, winning the girls' race in 4:49.
In the 5K Competitive Walk, Jasmine Blaire Major [34:31] beat her nearest rival Carol Redahan [35:21] by 50 seconds. Kenneth O'Neill came third in 36:17.
Jim Butterfield, chairman of the board at Butterfield and Vallis, said: "We're excited at Butterfield and Vallis to have another very successful 5K event.
"I want to thank all the volunteers and those people who came out to participate.
"We had almost a thousand people this year, which is an amazing comment on the community's health and desire to get healthy."
You can view the full results by clicking here, and the first set of photos here, and award photos below.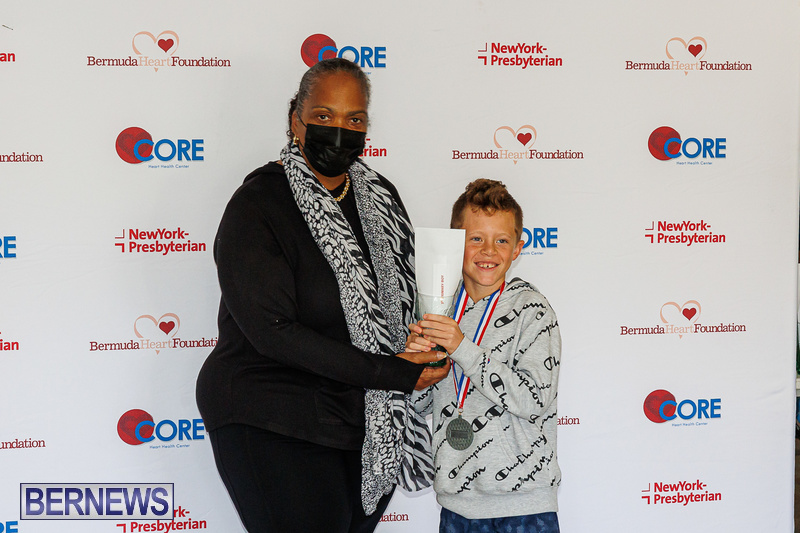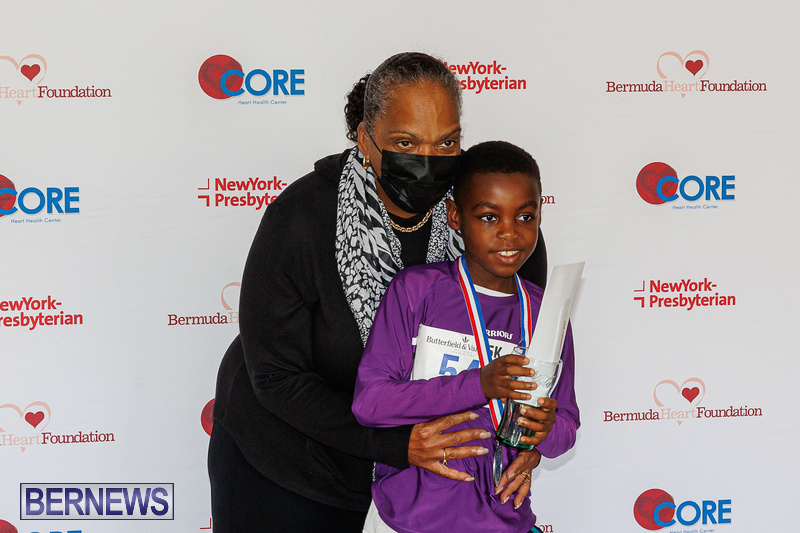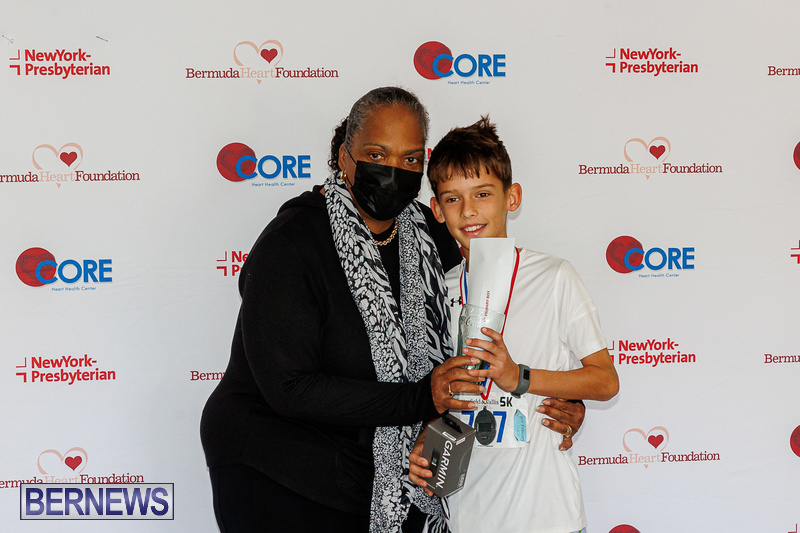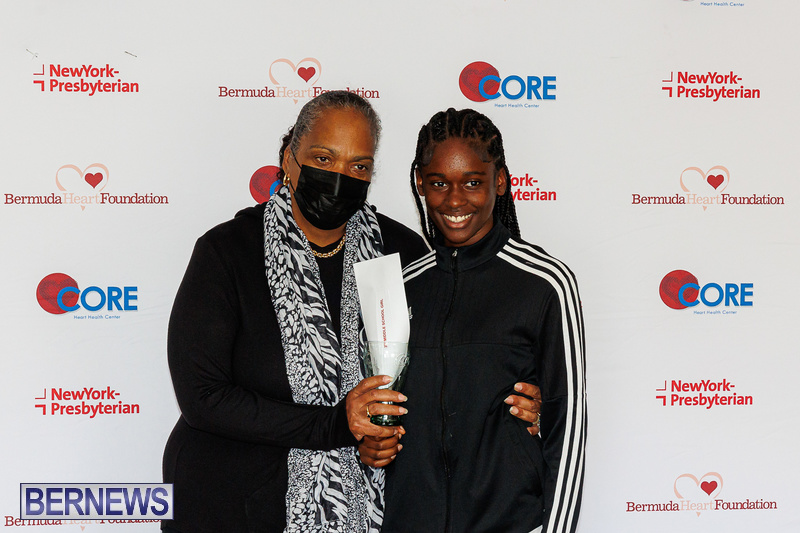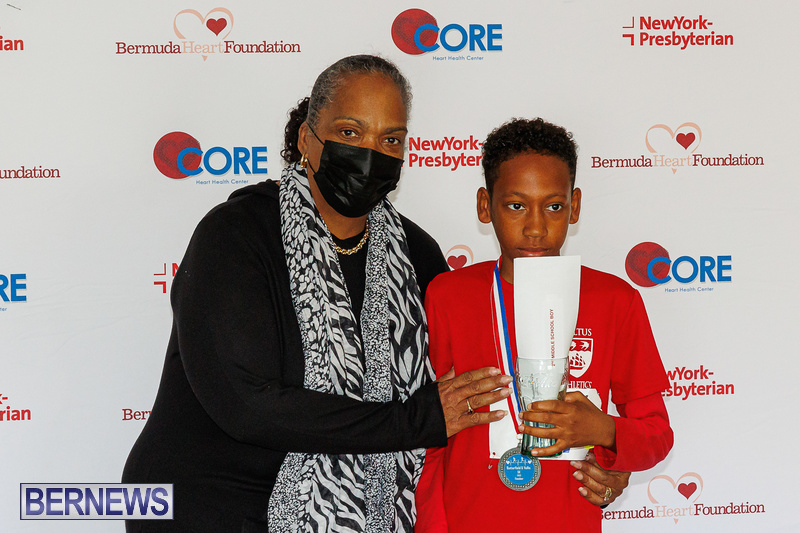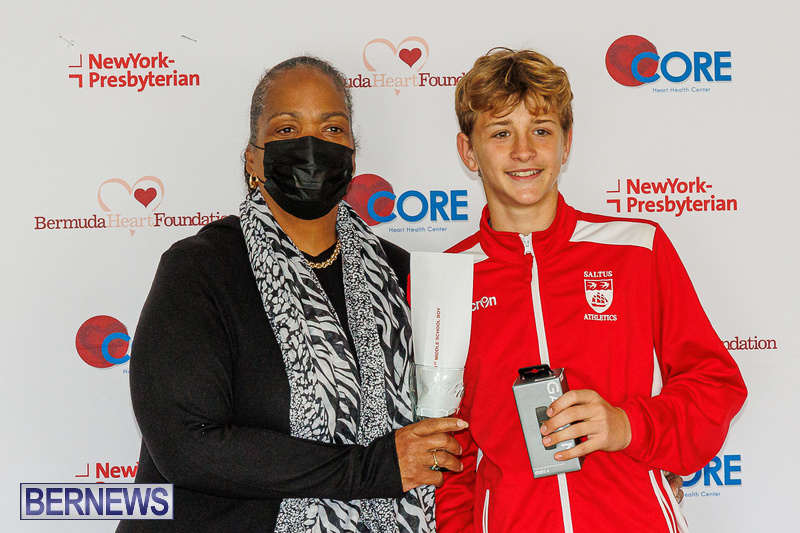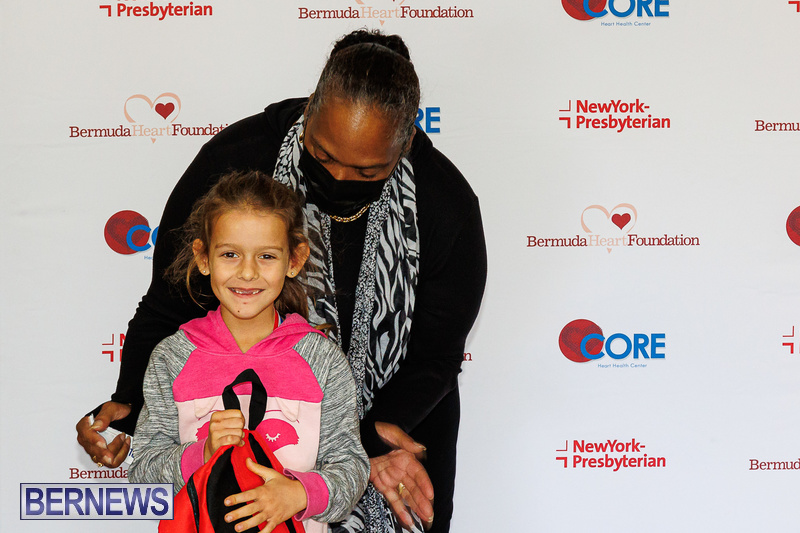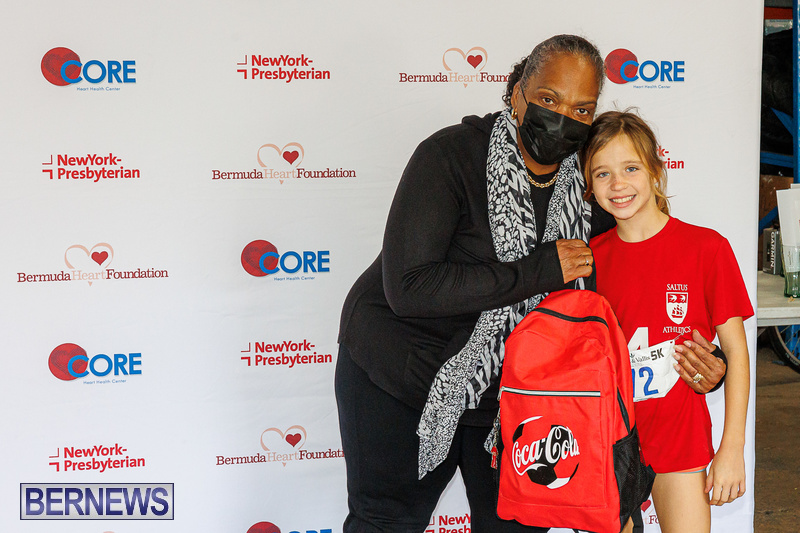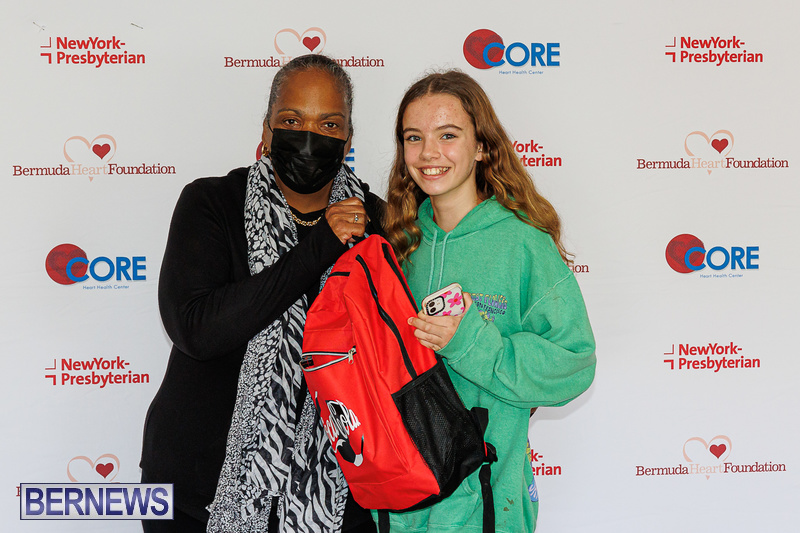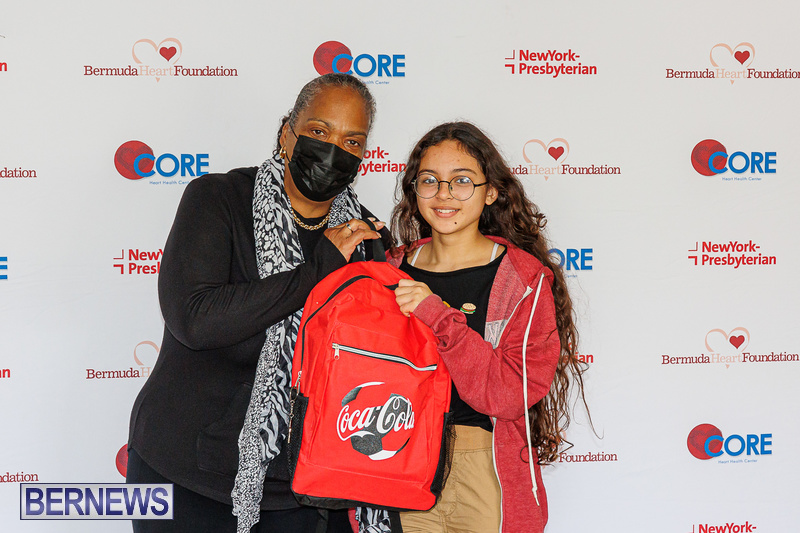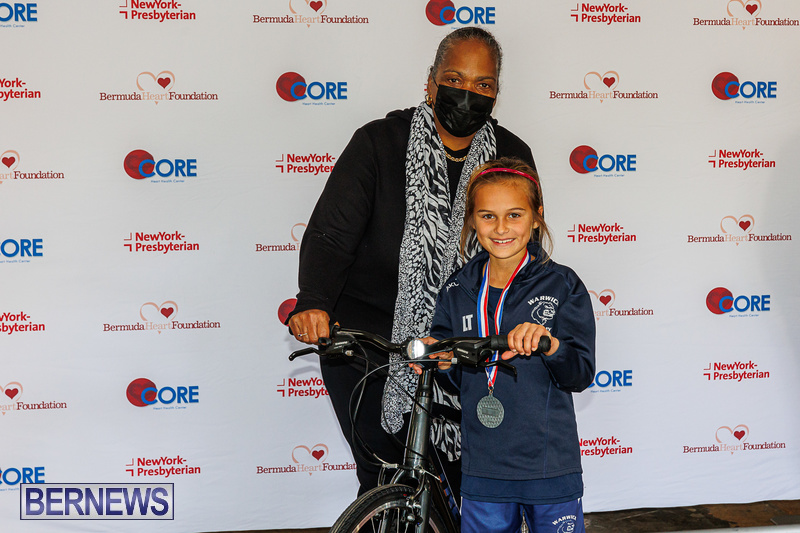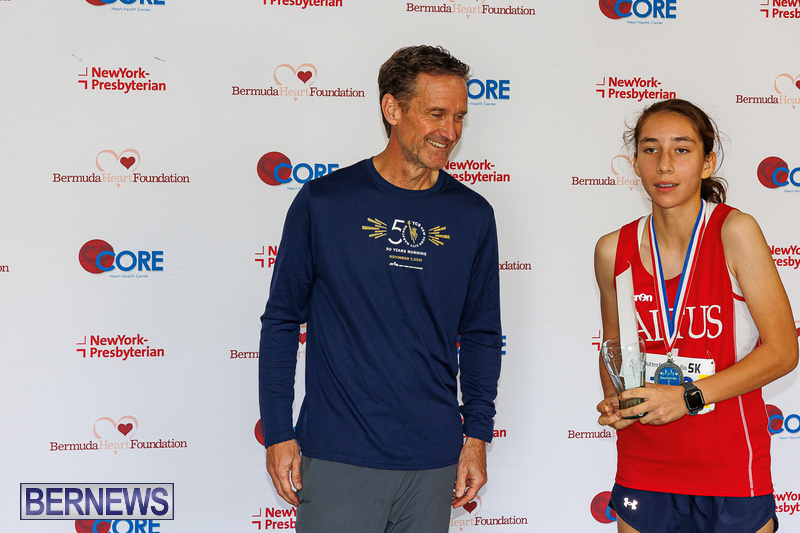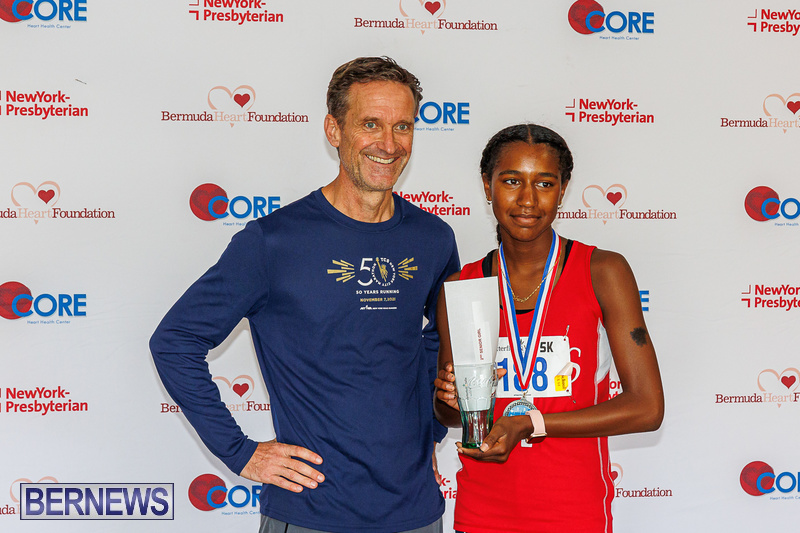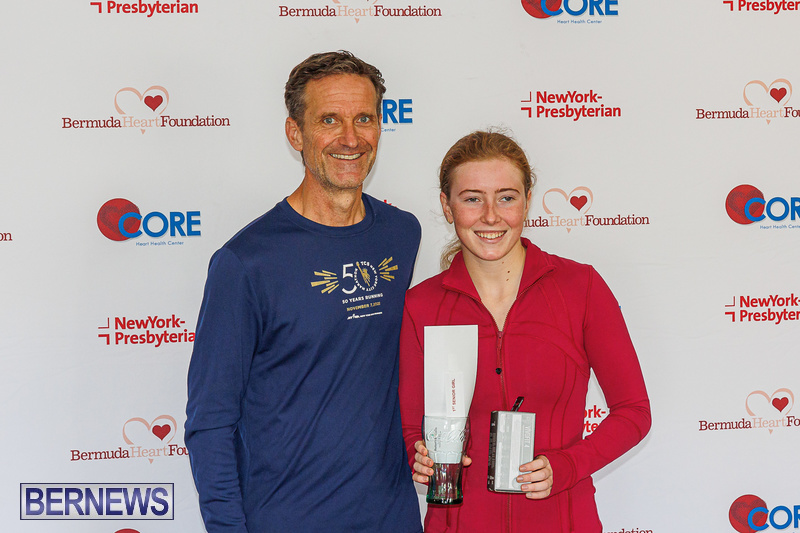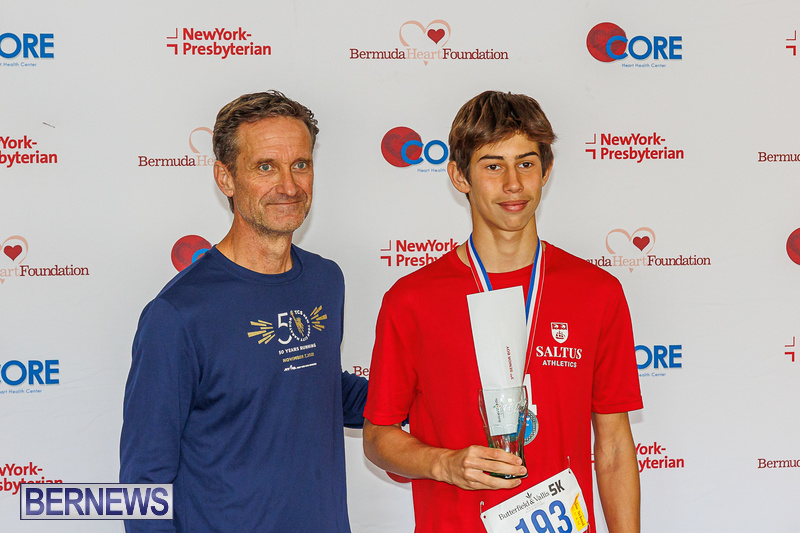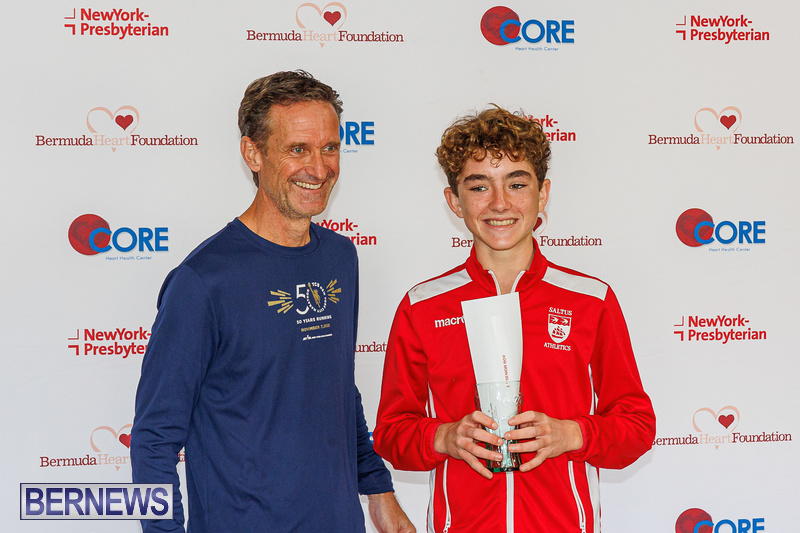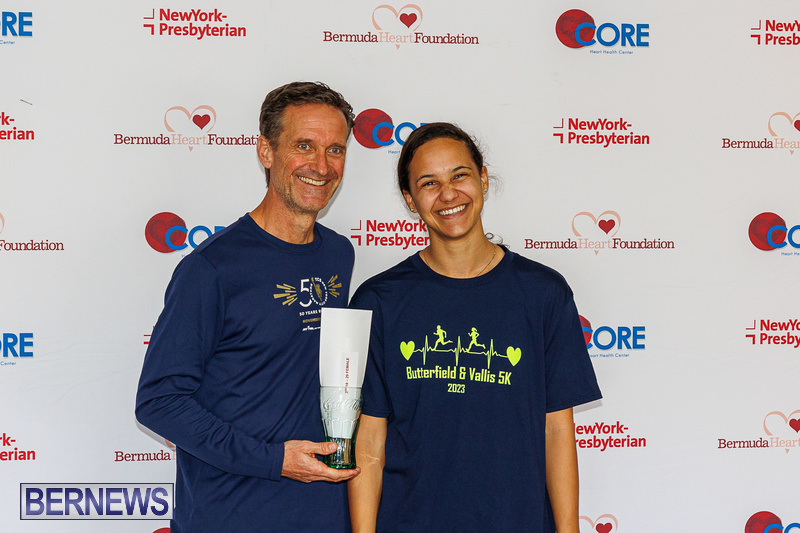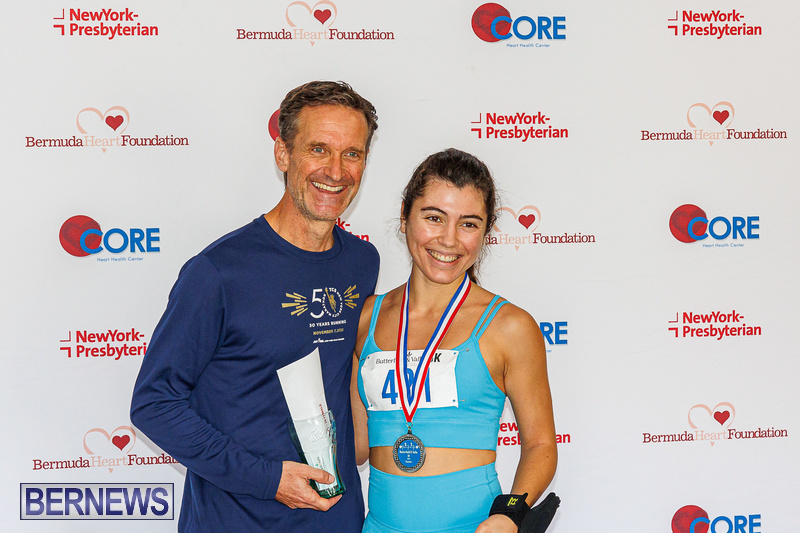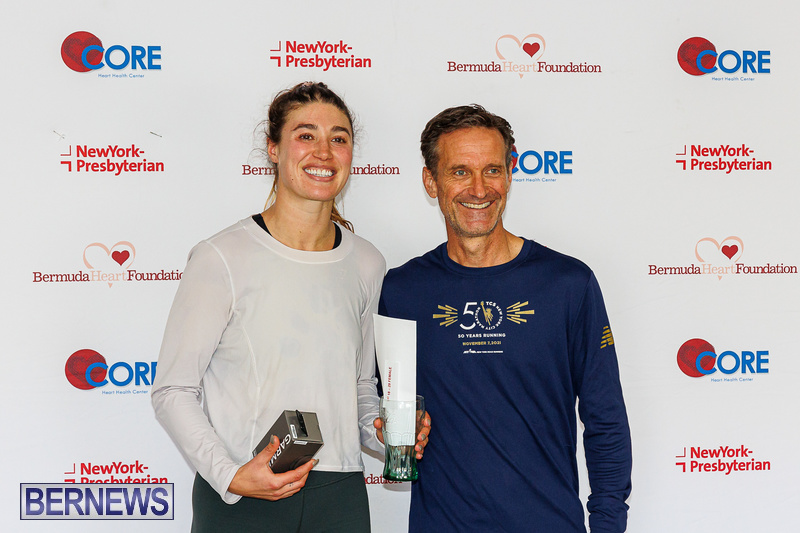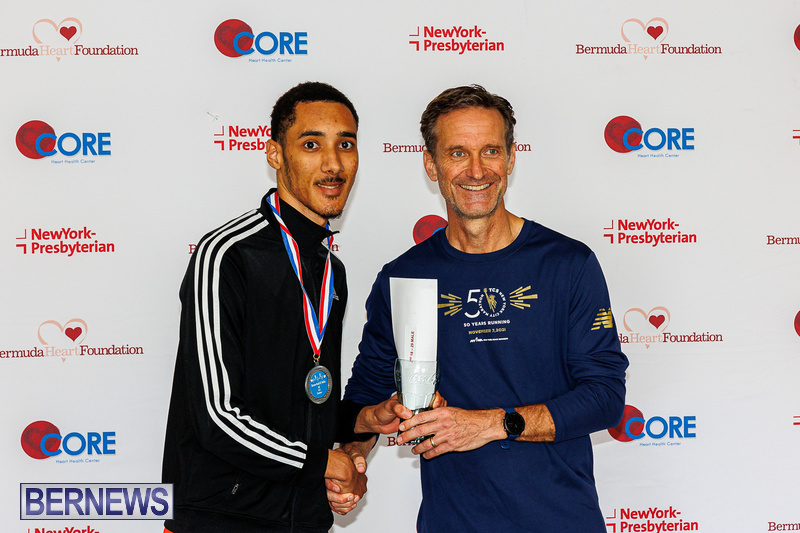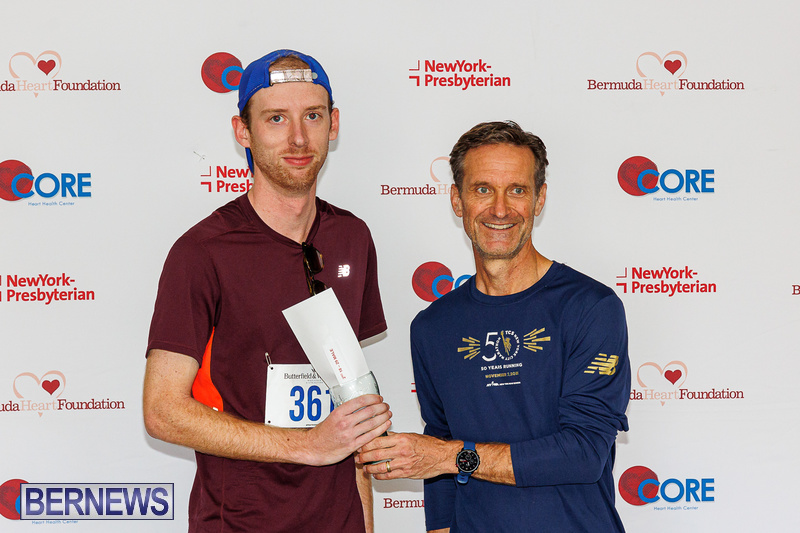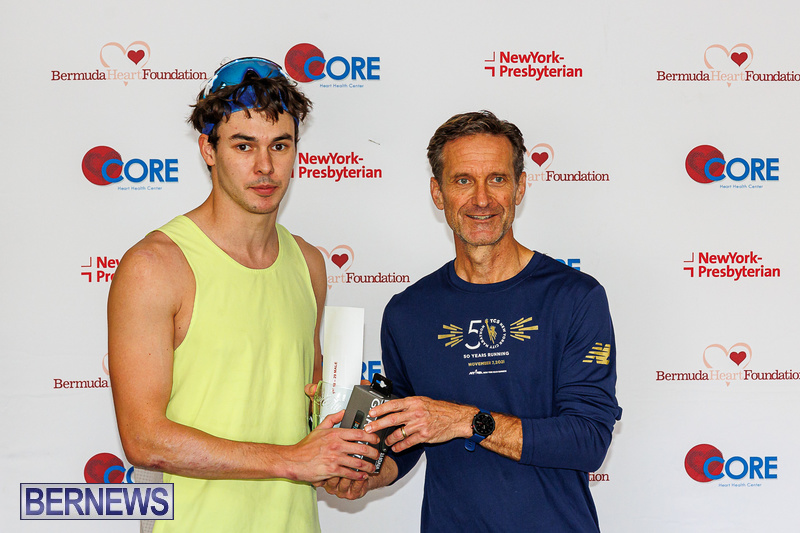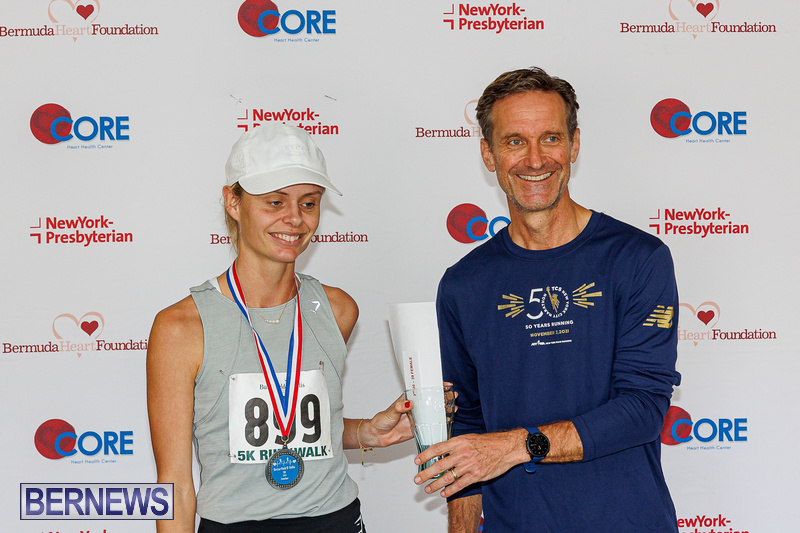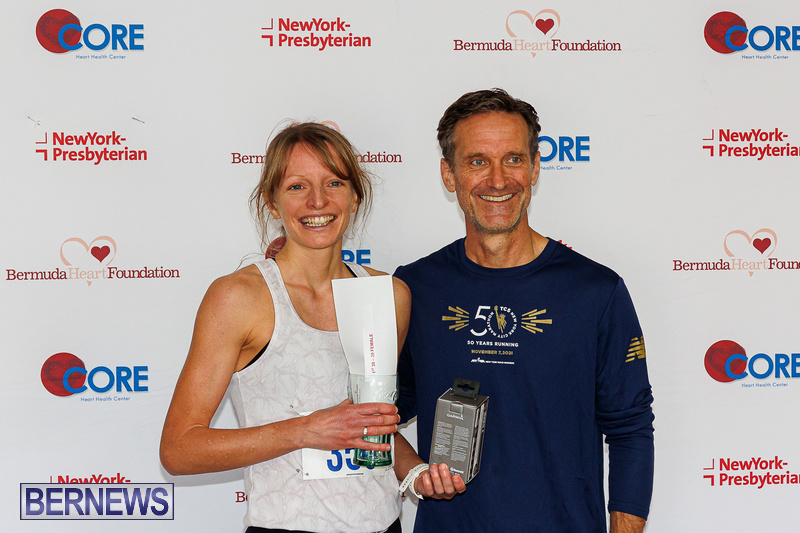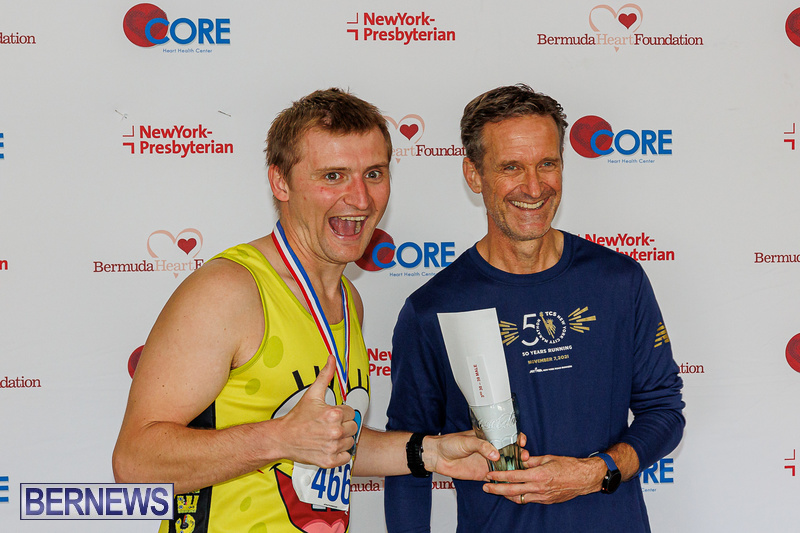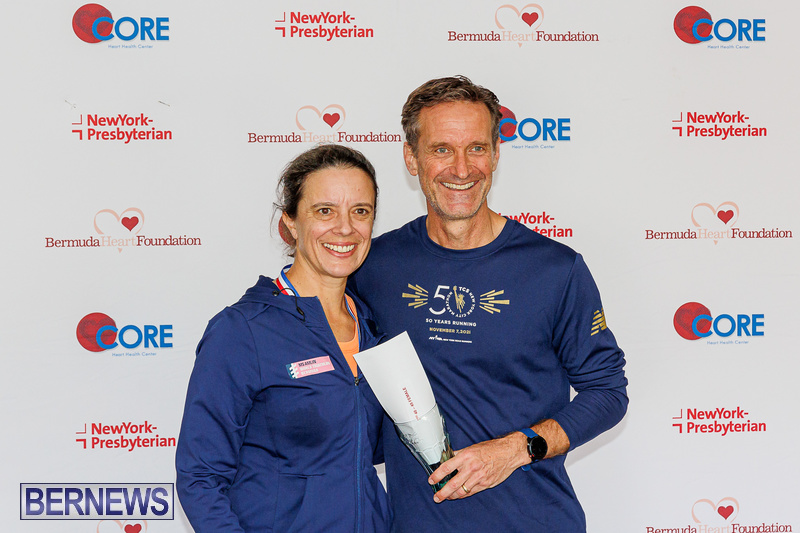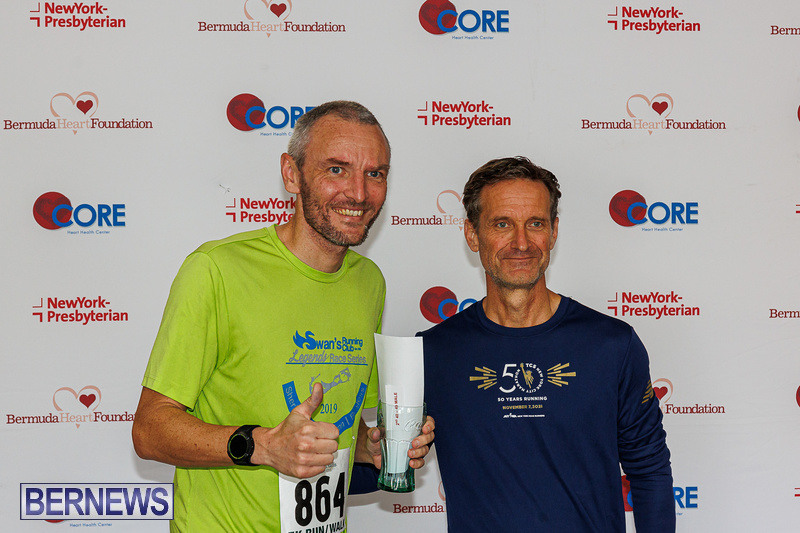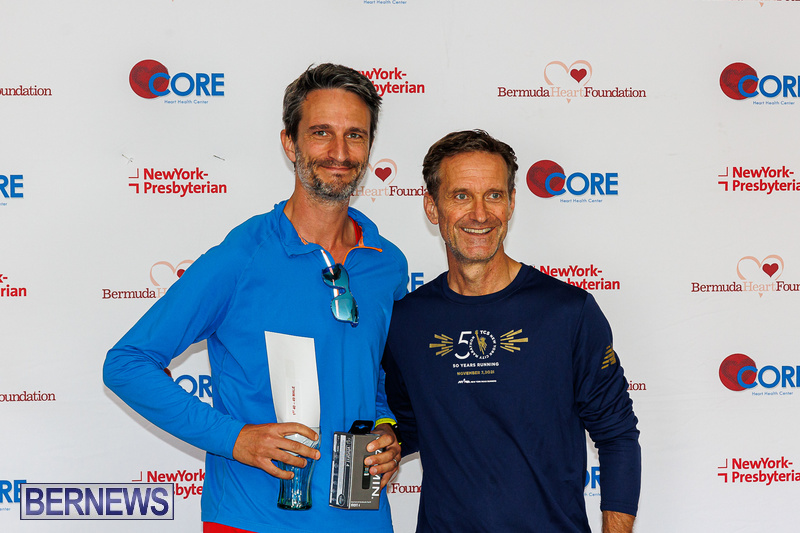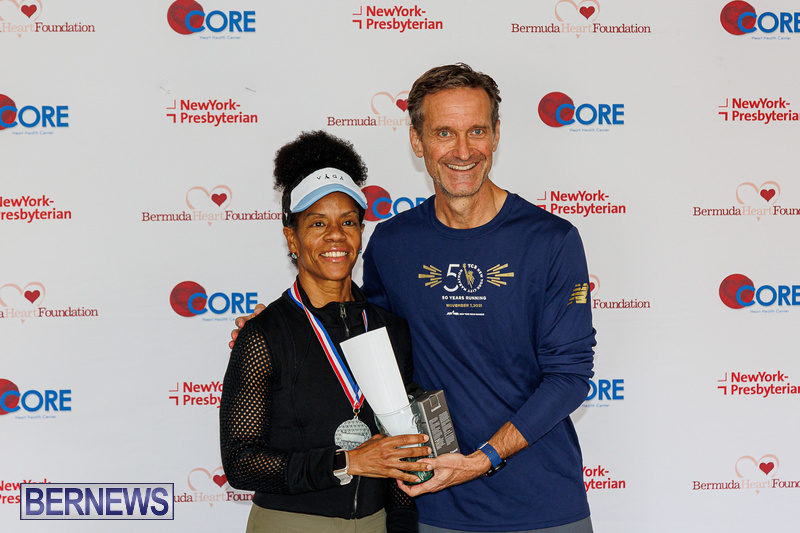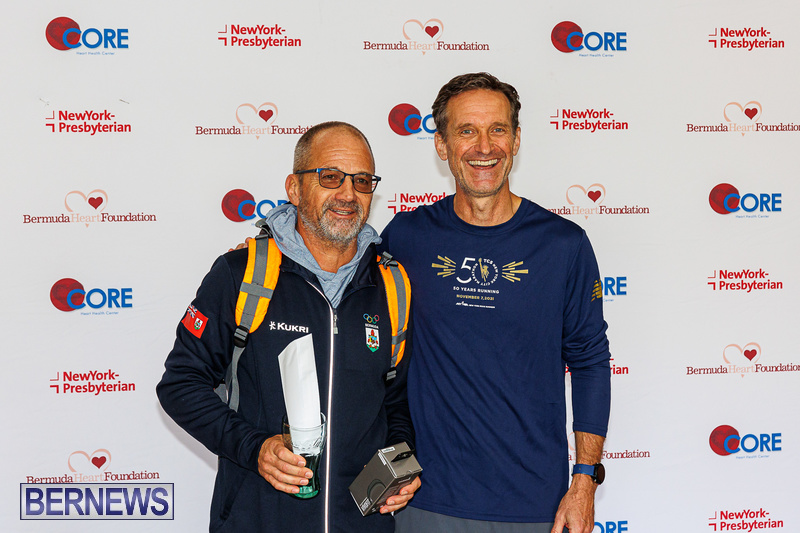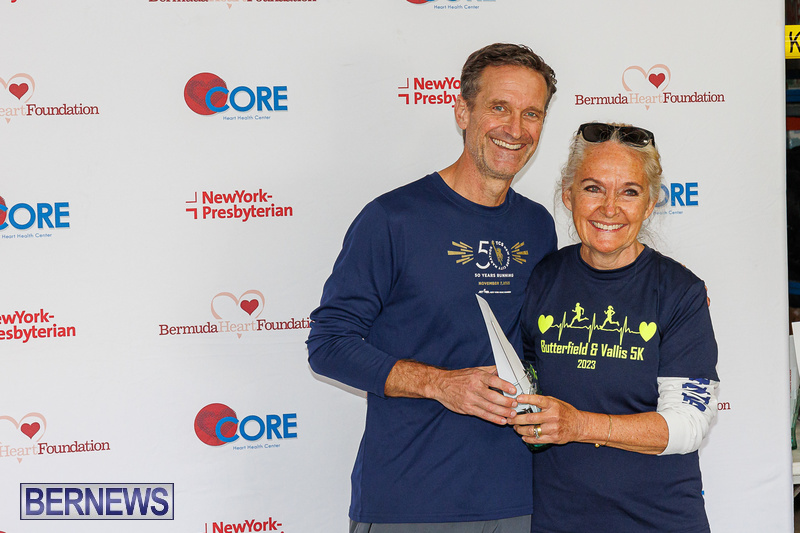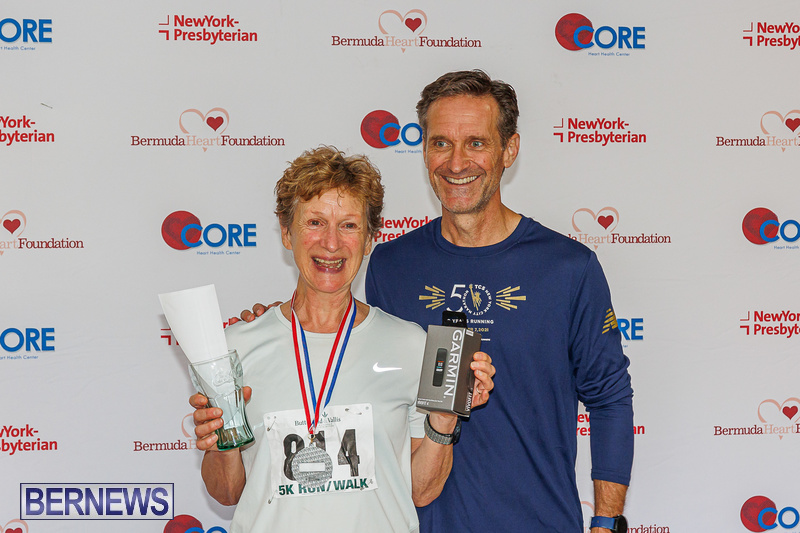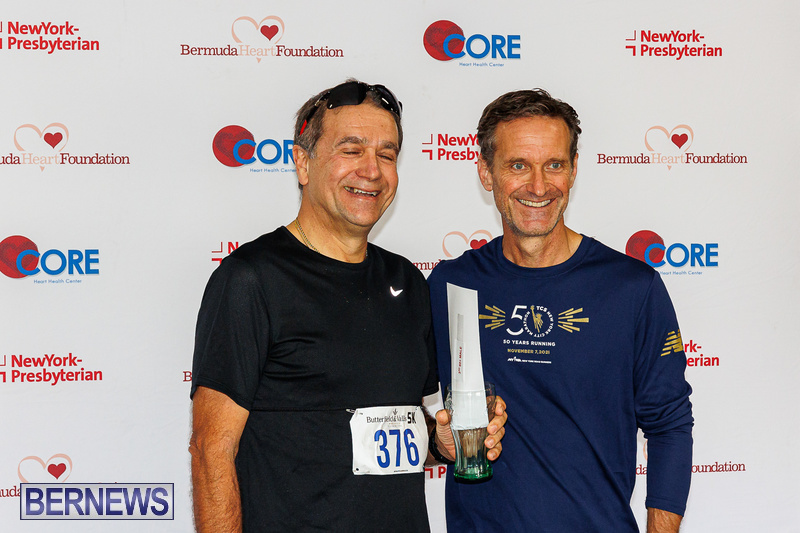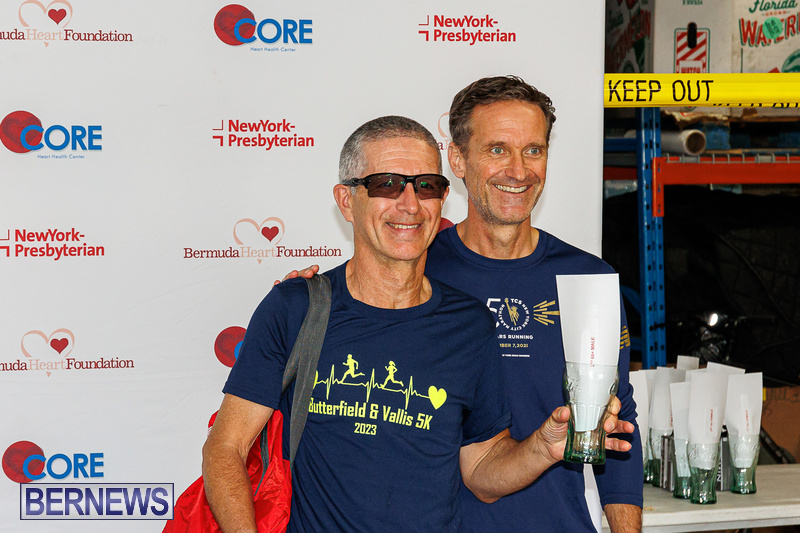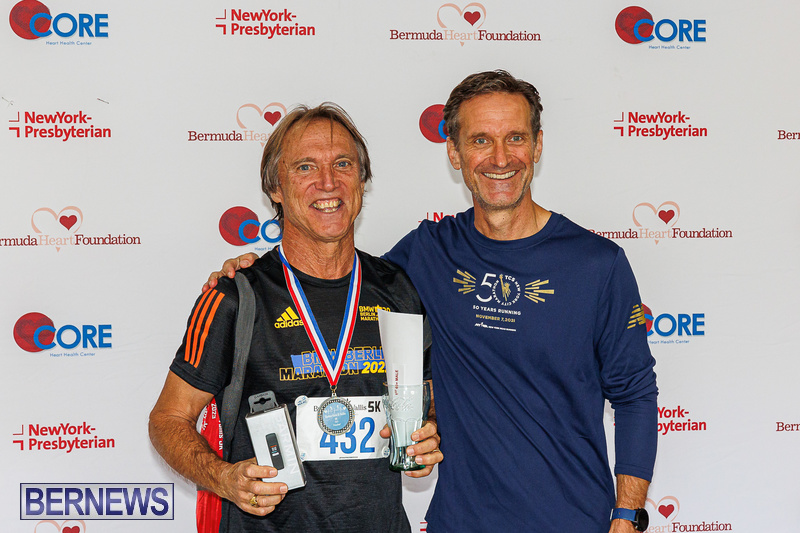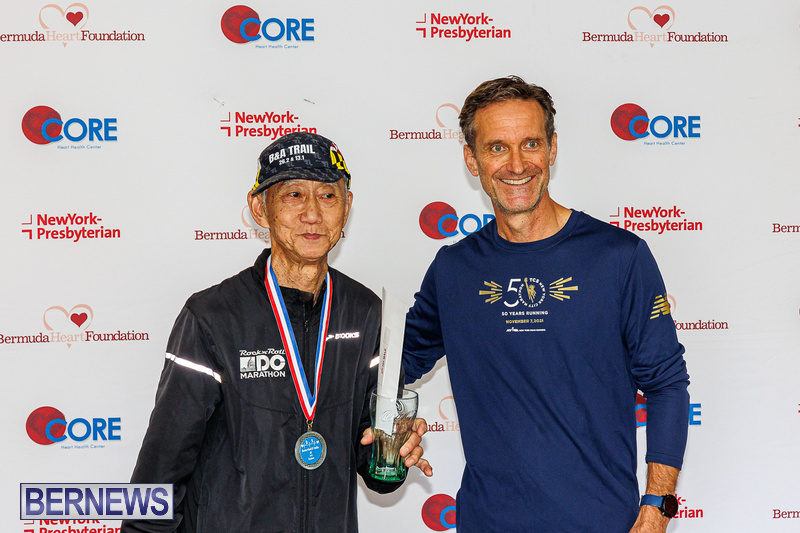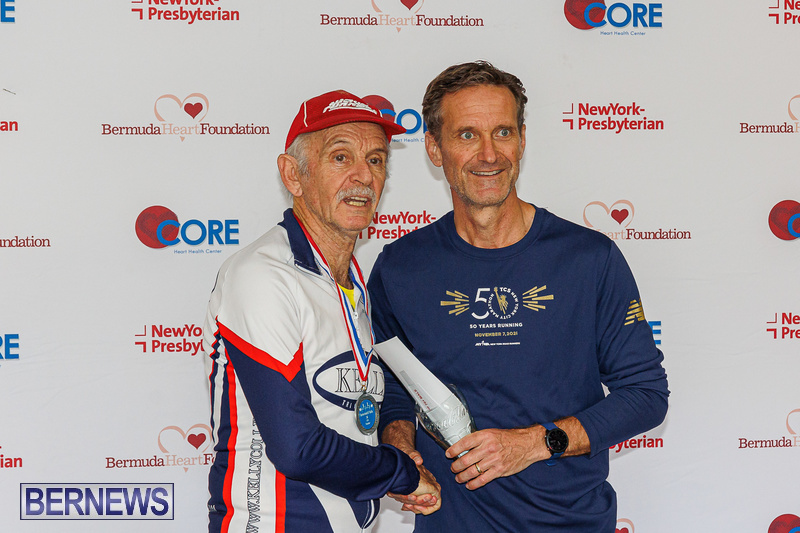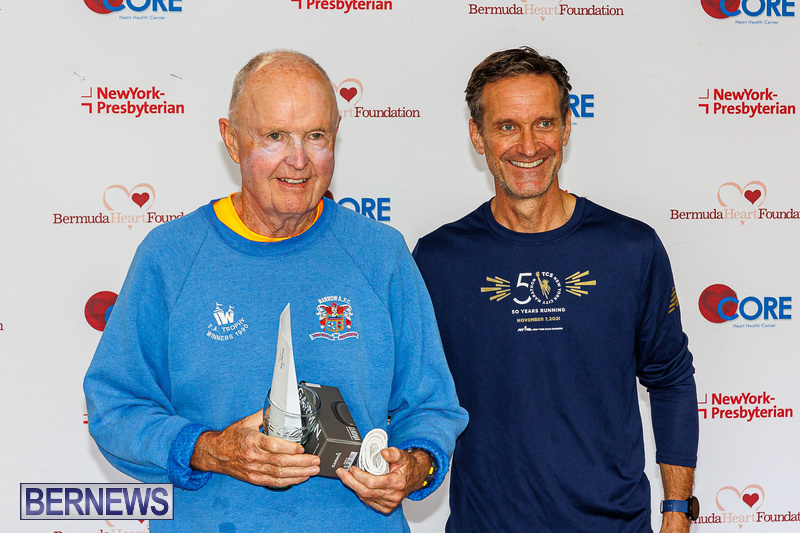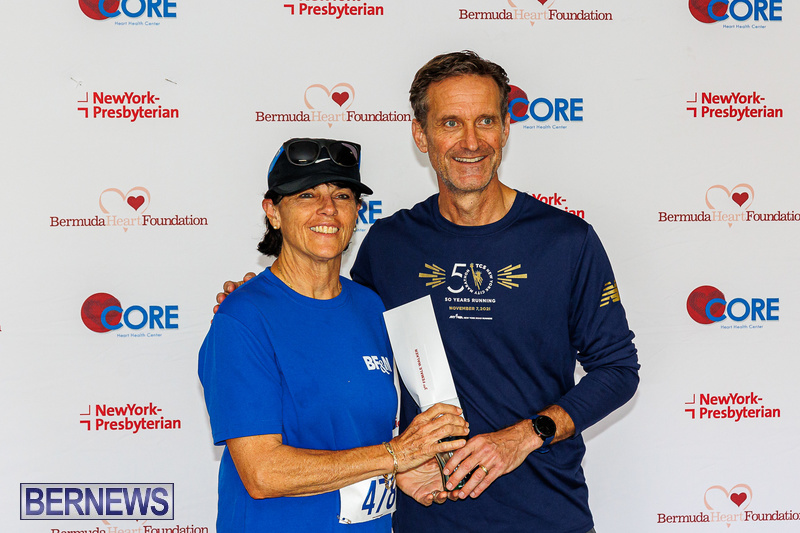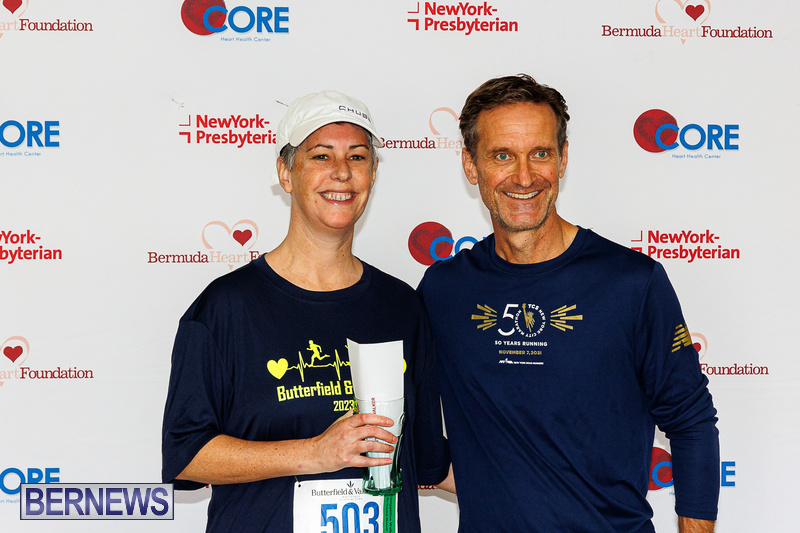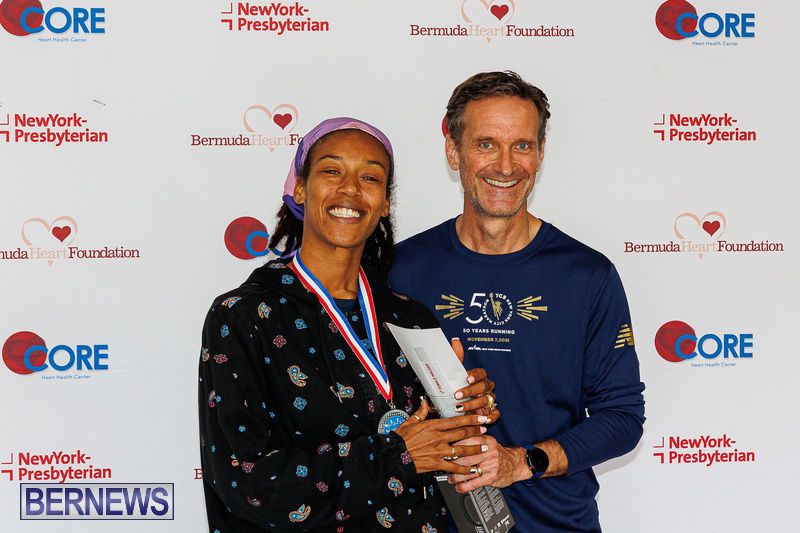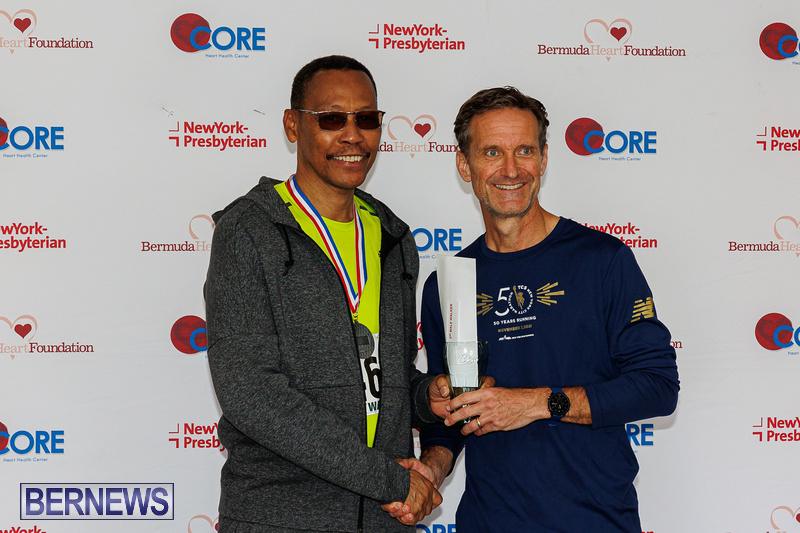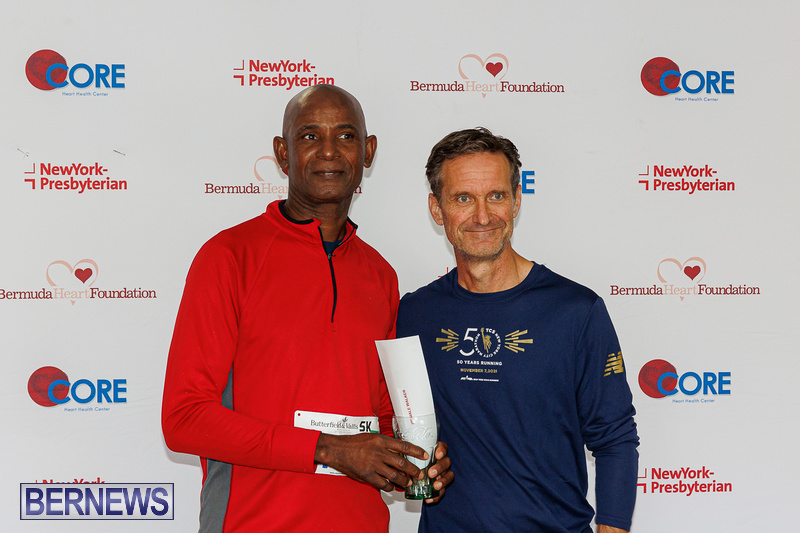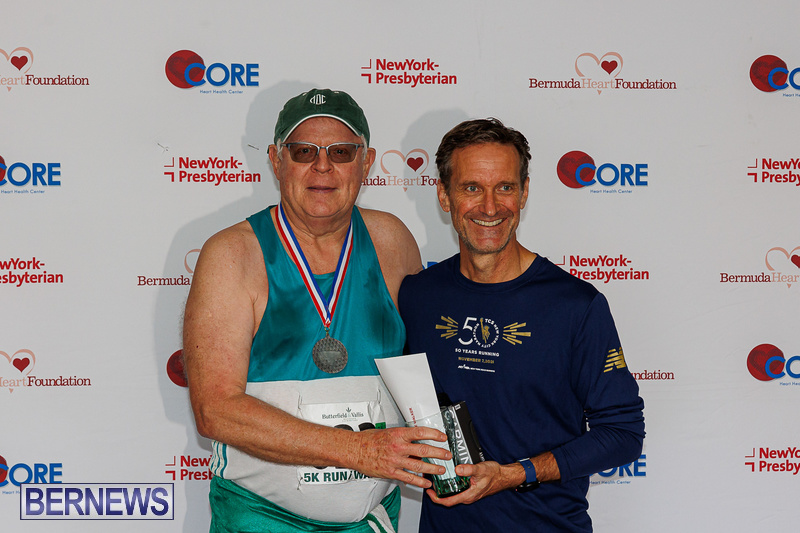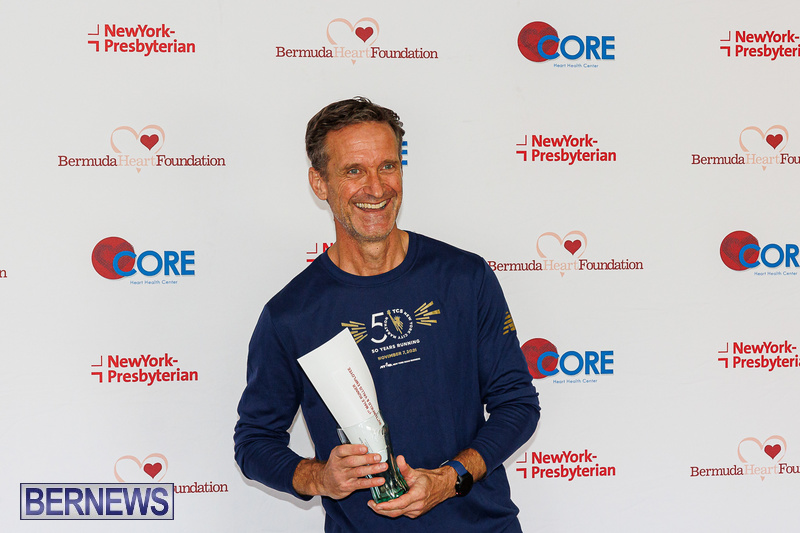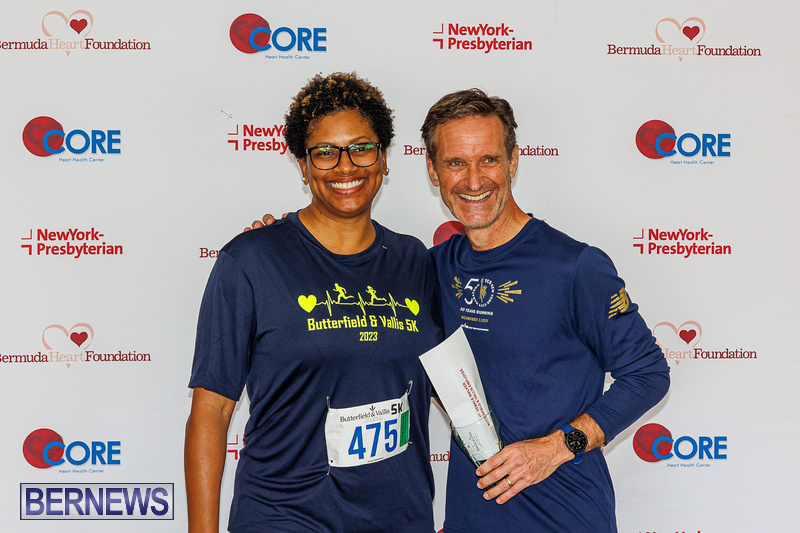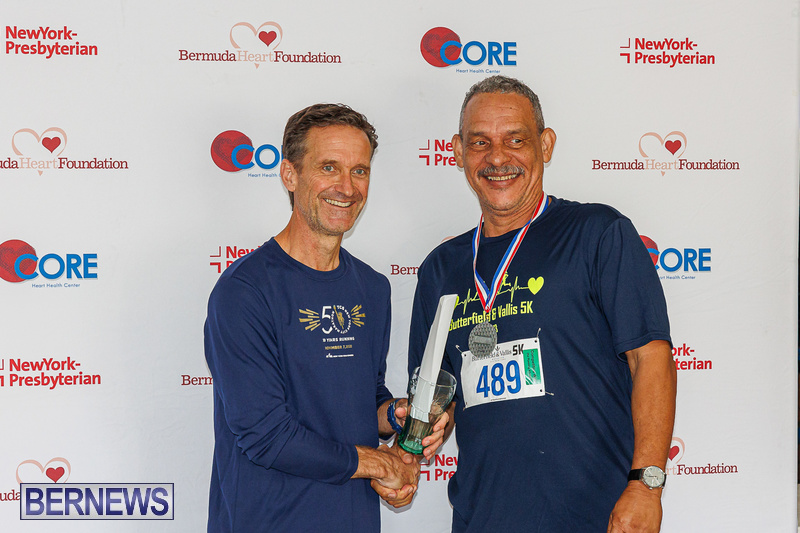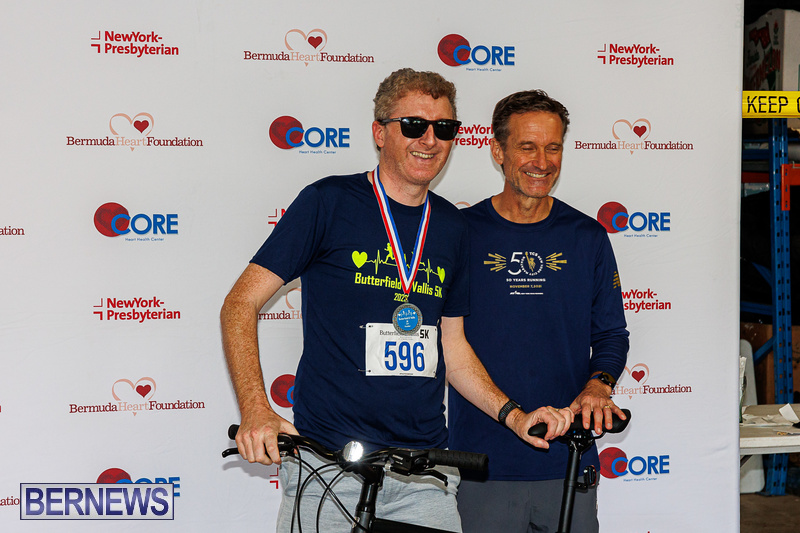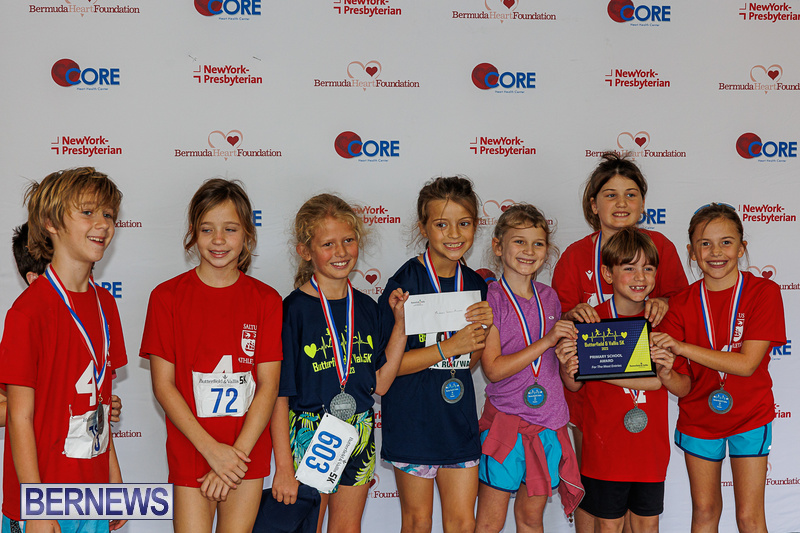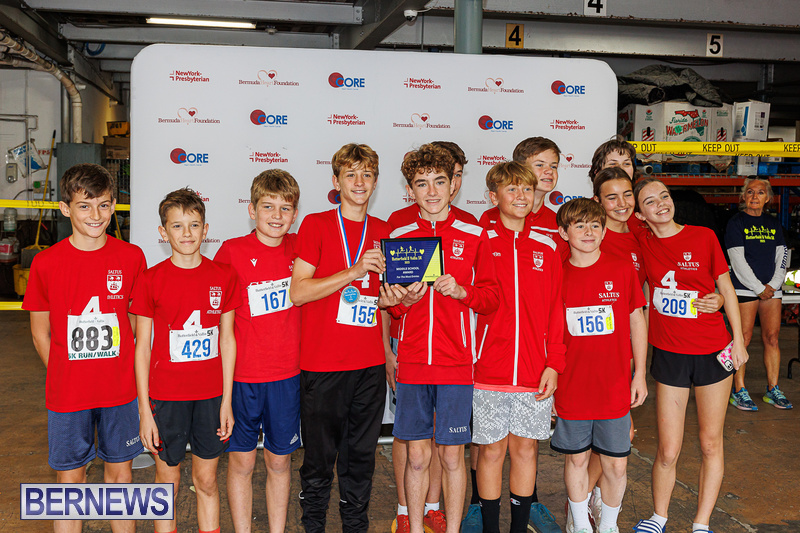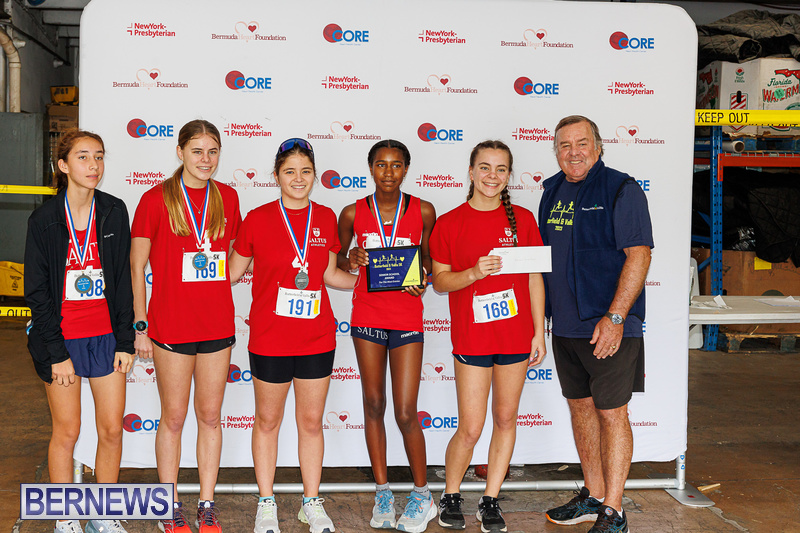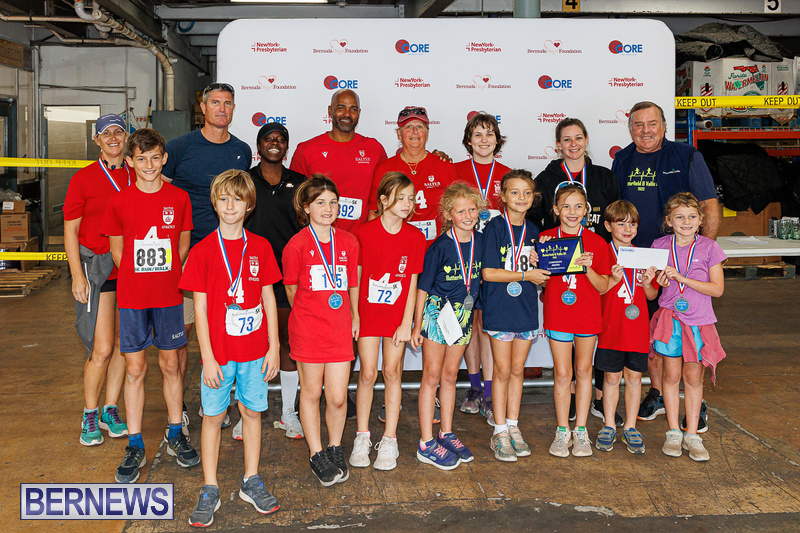 Read More About