A U.S. Navy Boeing P-8 Poseidon recently visited the island, one of what has been quite a few military aircraft stopping by Bermuda in recent weeks.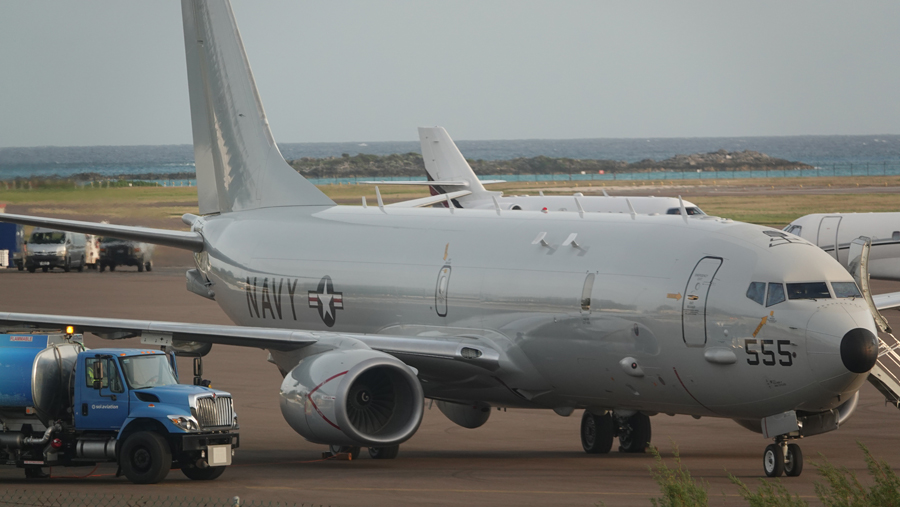 The Boeing website says, "The Boeing P-8 is truly a multi-mission maritime patrol aircraft, excelling at anti-submarine warfare; anti-surface warfare; intelligence, surveillance and reconnaissance and search and rescue. The P-8 can fly higher [up to 41,000 ft] and get to the fight faster [490 knots].
"Shorter transit times reduce the size of the area of probability when searching for submarines, surface vessels or search and rescue survivors. P-8 is also designed for low altitude missions and has already proven its abilities supporting humanitarian and search and rescue missions."
It is not unusual for military aircraft to make brief stops on the island for refueling or other purposes, and for our past coverage of military aircraft on the island, click here.

Read More About