Aircraft from the Royal Air Force [RAF] could be seen at the L.F. Wade International Airport today [Feb 22].
Recent visits have seen Typhoon fighter jets accompanied by A330 Voyager tankers as they travel from Lajes Air Base in Terceira, Azores on their way to the annual Red Flag Exercise in Las Vegas, Nevada where the exercise gives pilots the experience of multiple, intensive air combat sorties in the safety of a training environment.
The visiting tanker is parked near the main passenger terminal while the jets – which in the past have been visible from Kindley Field Road – are parked on the apron outside the large hanger in Southside.
It is not unusual for military aircraft to stop by Bermuda to refuel and for other purposes,and you can view past coverage by clicking here.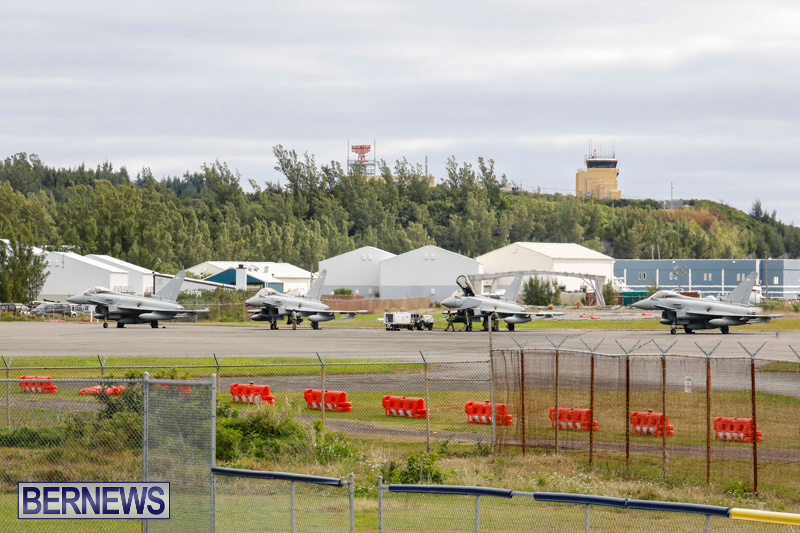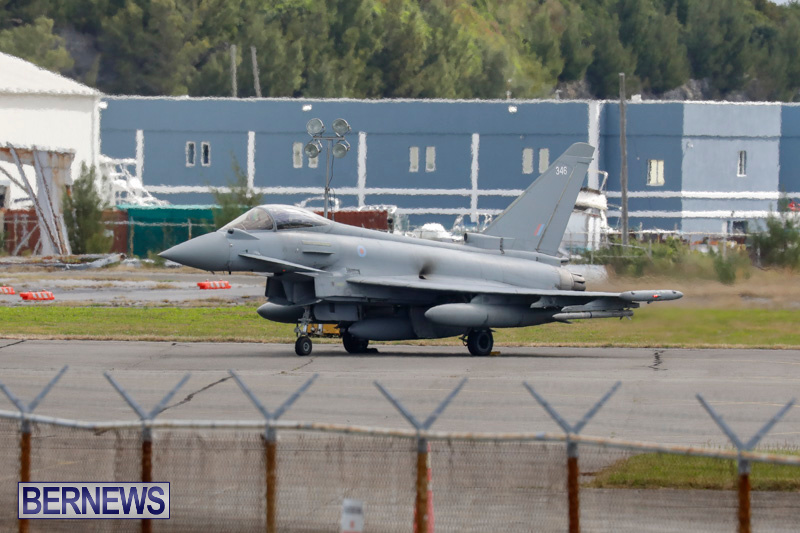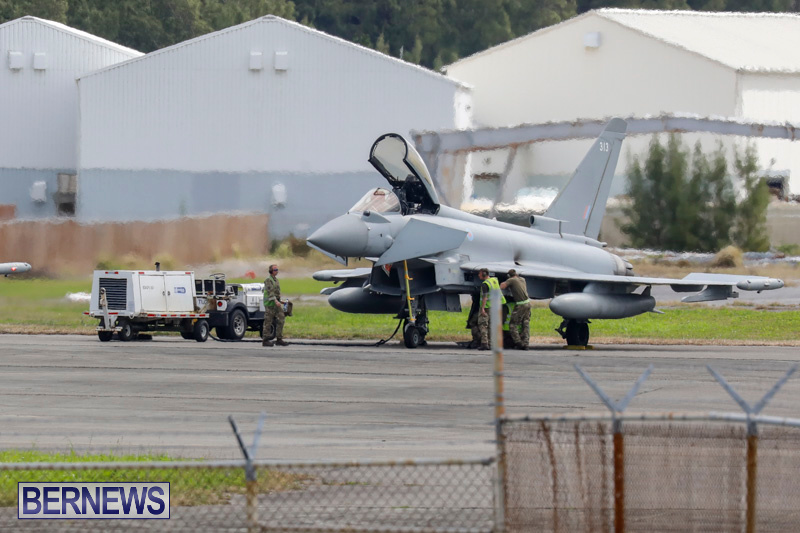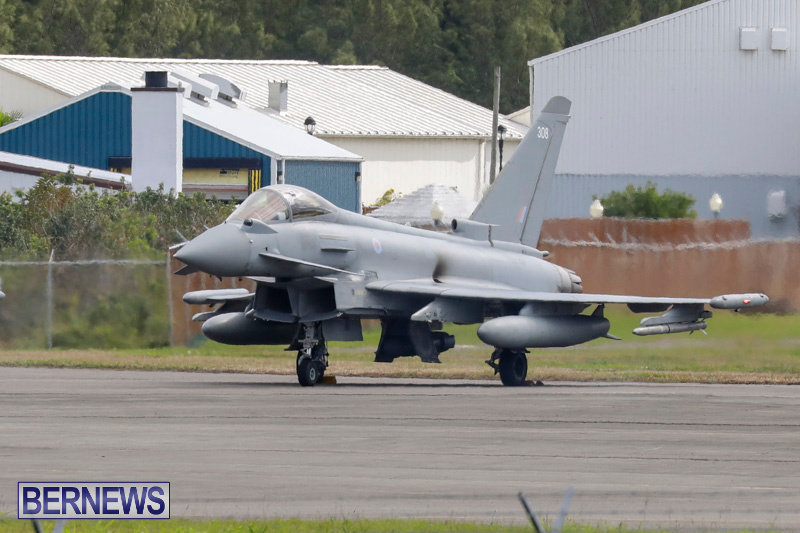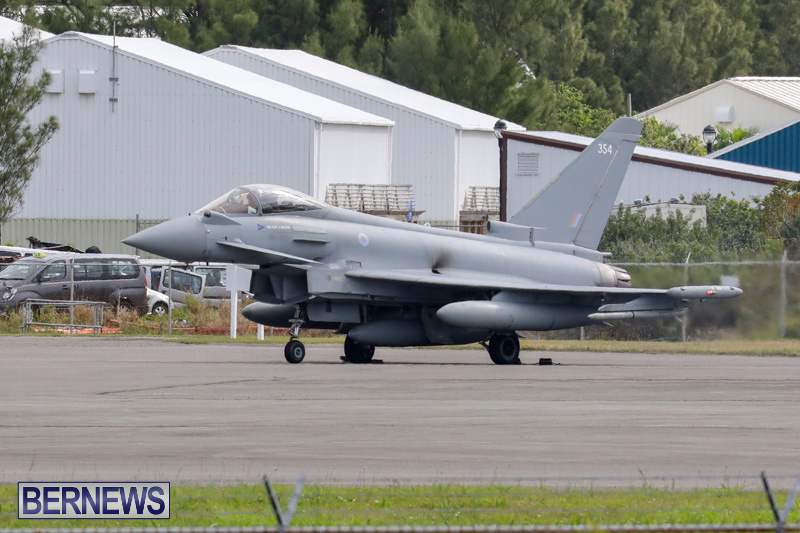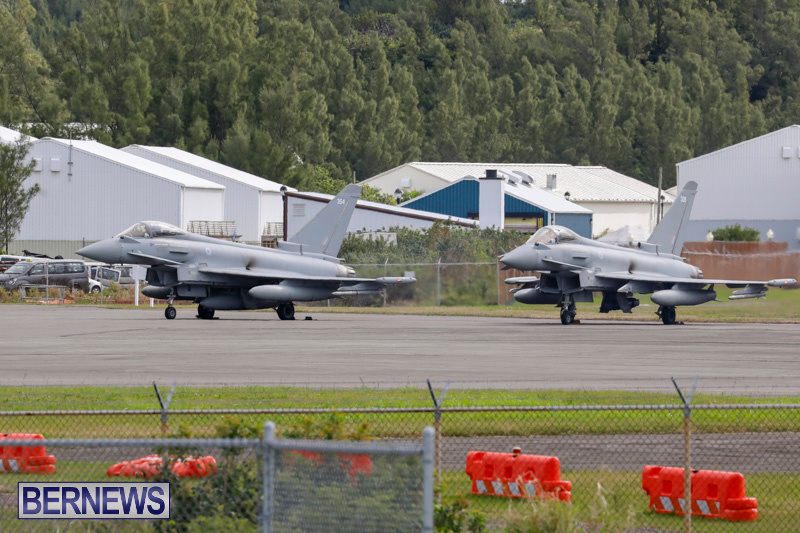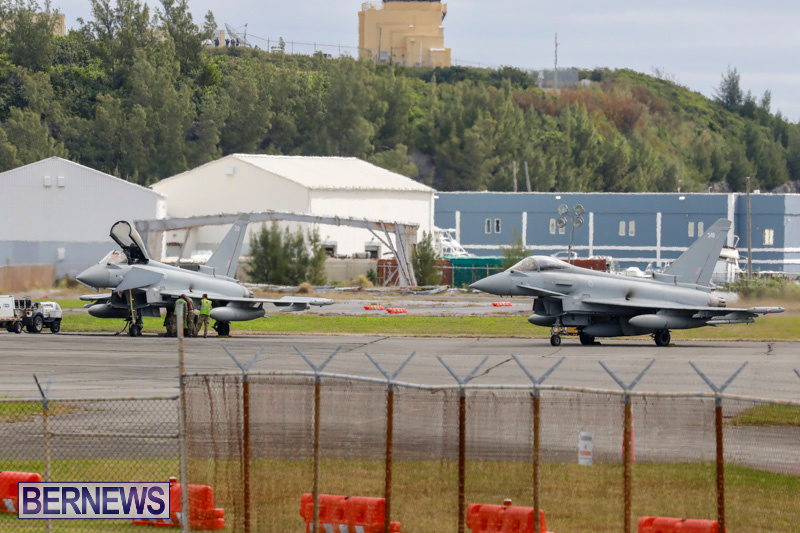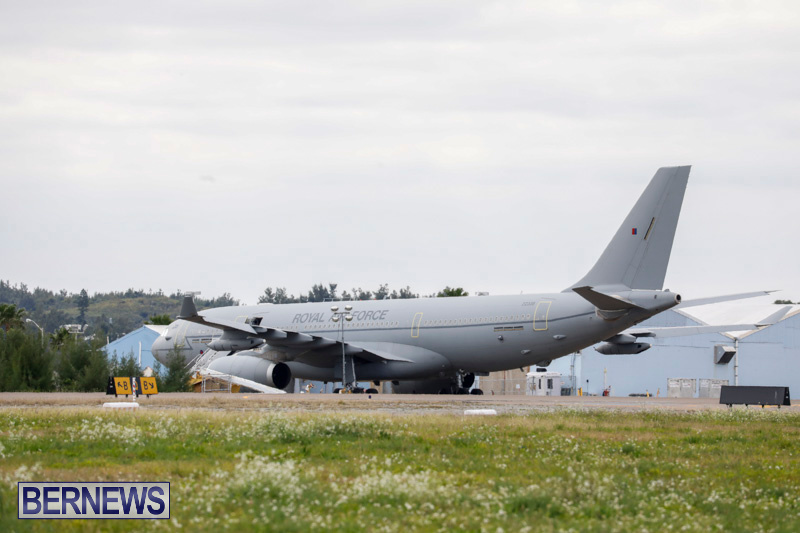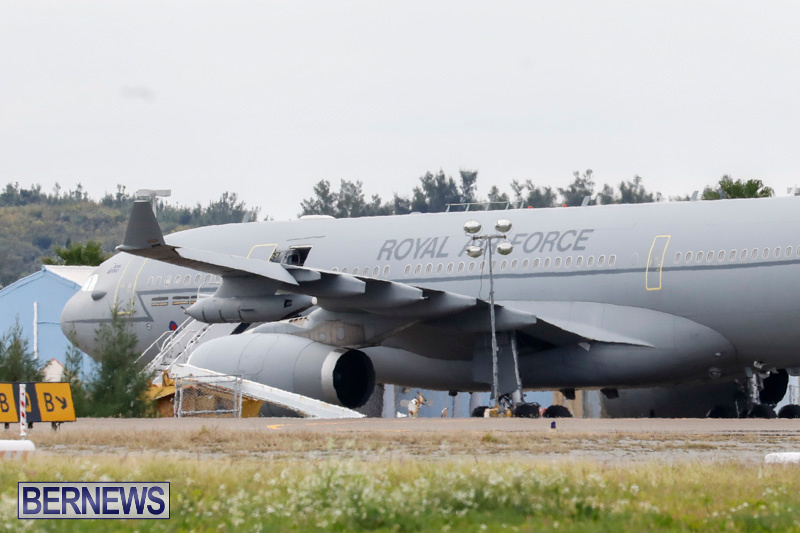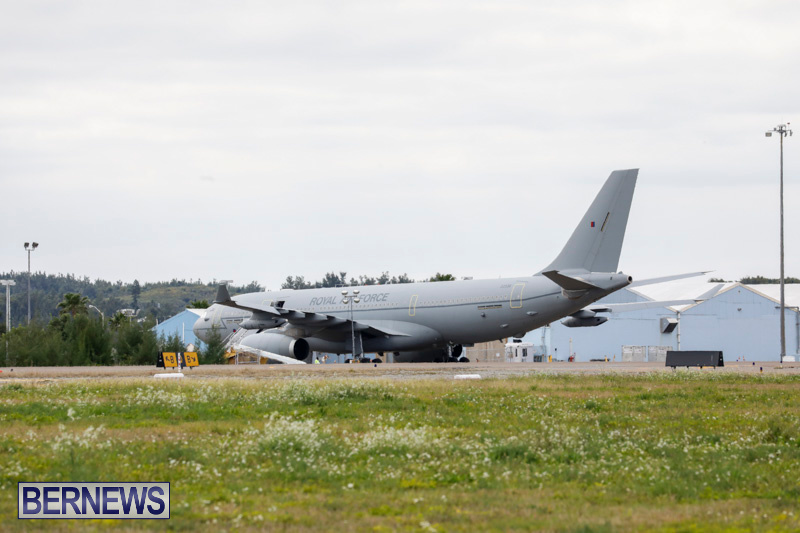 Read More About
Category: Airport/Planes, All, News, Photos