[Written by Stephen Wright]
Bermuda Muay Thai fighter Ashton Bell won the gold medal in the Middleweight B Class at the Thailand Cup yesterday [Feb 5].
Bell defeated his American opponent in the event's final, which was part of the inaugural Amazing Muay Thai Festival in Hua Hin – about 124 miles southwest of Bangkok. He has now won nine of 11 amateur bouts.
Bell's team-mate Tyler Kerr had to settle for silver after being beaten in the Super Lightweight Elite Class final by a Vietnamese opponent.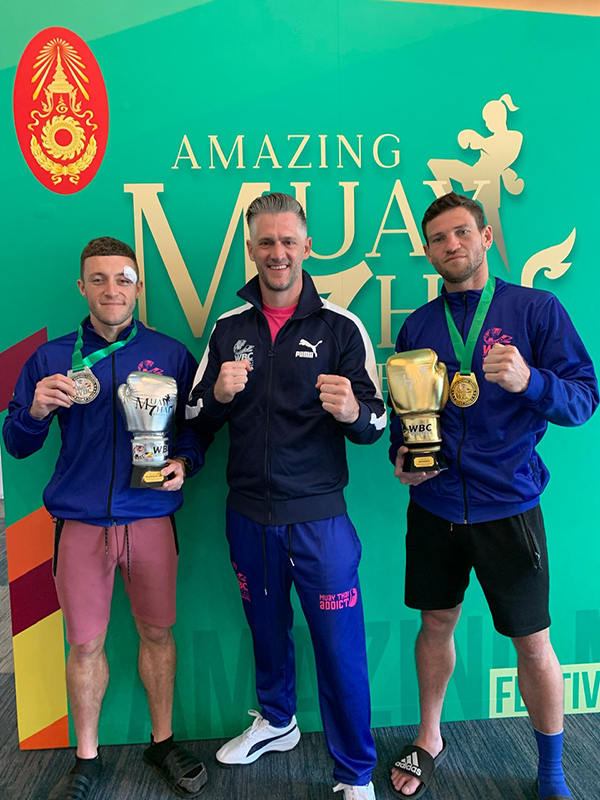 Chuck Morgan, the head coach at Fight City Muay Thai and Fitness, who accompanied Bell and Kerr to Thailand, wrote on Facebook: "I cannot be prouder about what these boys did this weekend.
"Ashton continued his winning streak and defeated a tough American opponent in the finals to bring home the gold in the B Class."
Morgan added: "Tyler is the first Bermudian to fight for an A-Class title. He fought a seasoned professional Muay Thai fighter from Vietnam to a close decision loss and is bringing home the silver medal.
"We came to test ourselves, and we will be bringing home more than trophies to the island. The knowledge, experience, and training we received here are priceless."

Read More About