The Bermuda Economic Development Corporation [BEDC] will be hosting a Small Business Expo event at the Willowbank Resort on Saturday, February 11th from 11.00am to 4.00pm.
A spokesperson said, "The Bermuda Economic Development Corporation [BEDC] is excited to start the New Year off with an opportunity to help existing and new entrepreneurs calibrate and prepare for 2023. The Small Business Expo will be held at the Willow Bank Resort on Saturday, February 11th from 11am to 4pm, and will host twenty-two other businesses and organisations that provide support services to small businesses.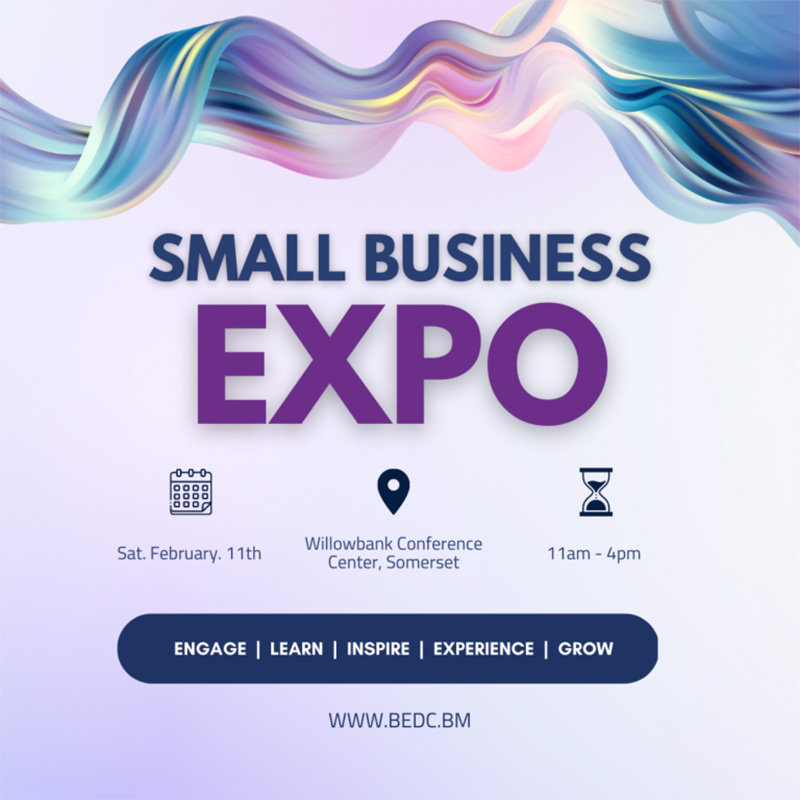 "The expo will feature panel discussions throughout the day focusing on four key topics for small businesses: Establishing Payment Processing, Marketing Your Business, Business Support Services, and Government Obligations. These discussions will give attendees valuable insights and practical tips from seasoned business owners, experts, and industry leaders."
"We are thrilled to bring together some key players in small business for this exciting event," said Ondreyah Rochester, MSME Officer and the Officer responsible for the Somerset EEZ. She continued, "Our goal is to help small business owners navigate the complex landscape of running a business with the twenty-two vendors there, as well as our panel discussions, which will be a valuable resource for anyone looking to grow their business."
The spokesperson said, "Attendees will have the opportunity to network with other business owners and industry experts, exchange ideas, and build valuable relationships.
"There will be a professional photographer and makeup artist on-site at the Expo to give your business a fresh face for 2023. Make-up will be provided if needed, and photos will be taken, edited, and emailed to you after the event. Attendees must book a 30-minute time slot prior to the start of the event at a cost of $75 per person."
Ms. Rochester stated, "It is important to present yourself as a business owner in a professional manner, so we wanted to include something fun that can be used to help build the entrepreneur's professional profile."
The spokesperson said, "We invite all of Bermuda's Entrepreneurs, small business owners, and the public to attend! Admission is free, and registration is open now. For more information and to register for the event, visit here."
Read More About