[Written by Stephen Wright]
Icons from karting, street biking, dirt biking and powerboat racing will be inducted into the Bermuda Motorsports Hall of Fame at the Bermuda Underwater Exploration Institute on Sunday [March 26].
The Bermuda Karting Club [BKC], the Bermuda Motocross Association [BMA], the Bermuda Power Boat Association [BPBA], and the Bermuda Motorcycle Racing Club [BMRC] have each nominated five inductees who have made outstanding contributions to their sports.
The inductees from the BMA will be Allan Richardson, Colin Emery, Joey Richardson, Calvin Lynch and Wendell Anderson.
Ed Hamilton, Ken Dear, Anthony Mello, St Clair DeShields, and Eddie Roque are the inductees from the BPBA.
Shiela Jones, Toriano Wilson, Franz Egenolf, Troy Hill and Grant Goudge have been put forward by the BMRA.
Meanwhile, the inductees from the BKC are Ray Chiappa, David Johnson, Randy DeSilva, Veronica DeSilva and Delano Telford.
Nominees must have been an athlete, club founder, race-team owner, volunteer, committee member, or motorsports advocate and served their clubs for at least five years.
This year's icons will be the second inductees into the hall of fame; the first ceremony was at the Hamilton Princess and Beach Club in 2019.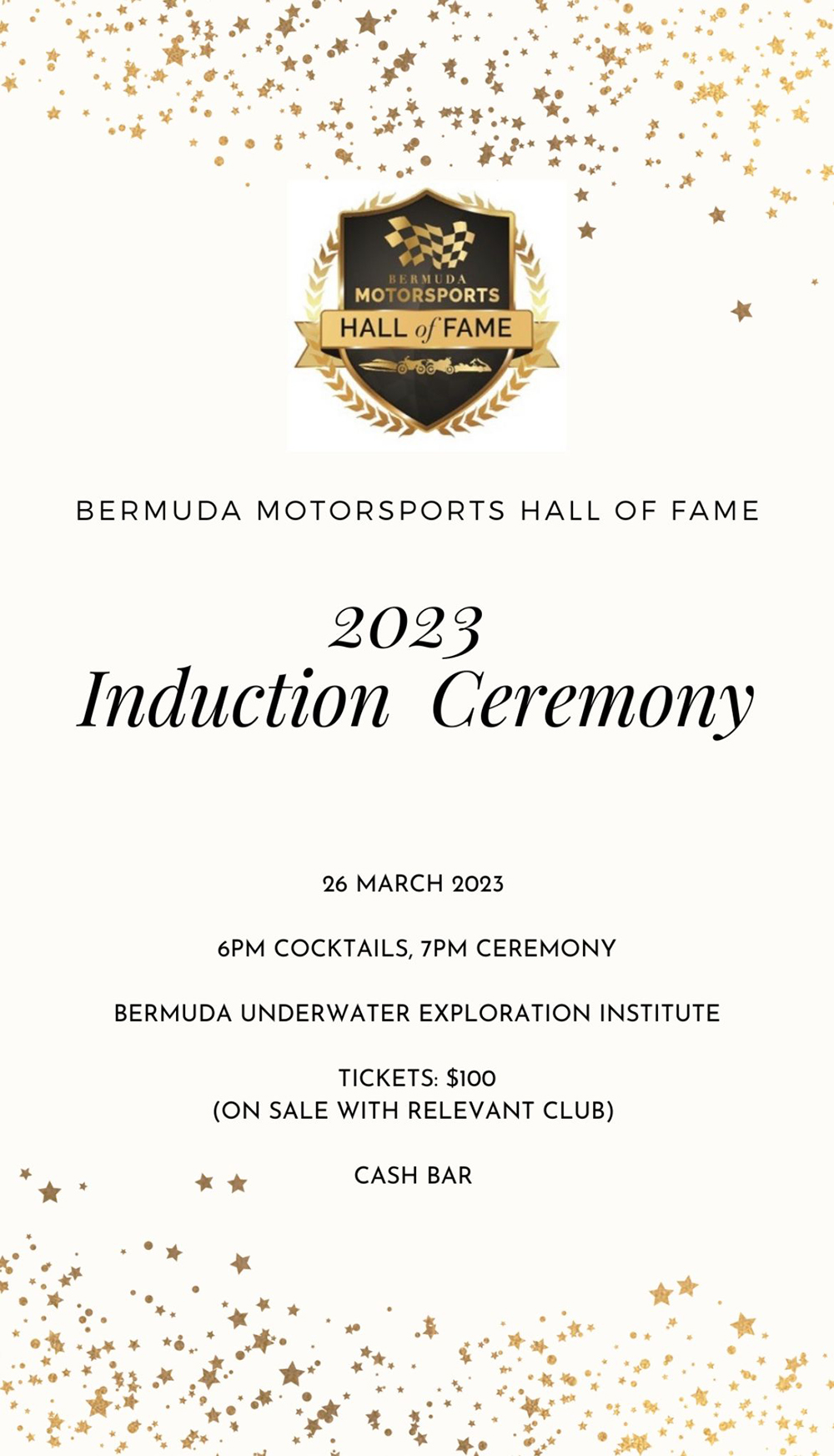 Read More About