The Association of Fundraising Professionals [AFP] Bermuda Chapter announced that the Chamberlain Scholarship Award winner is Truell Landy, Executive Director of Shift Bermuda.
A spokesperson said, "This scholarship provides funding for Ms. Landy to attend the International Conference of the Association of Fundraising Professionals which is set to be held in New Orleans, LA from April 14-18. The annual conference is a combination of education, networking and inspiration, and the keynote speaker this year is Ballerina, Author and Philanthrophist Misty Copeland."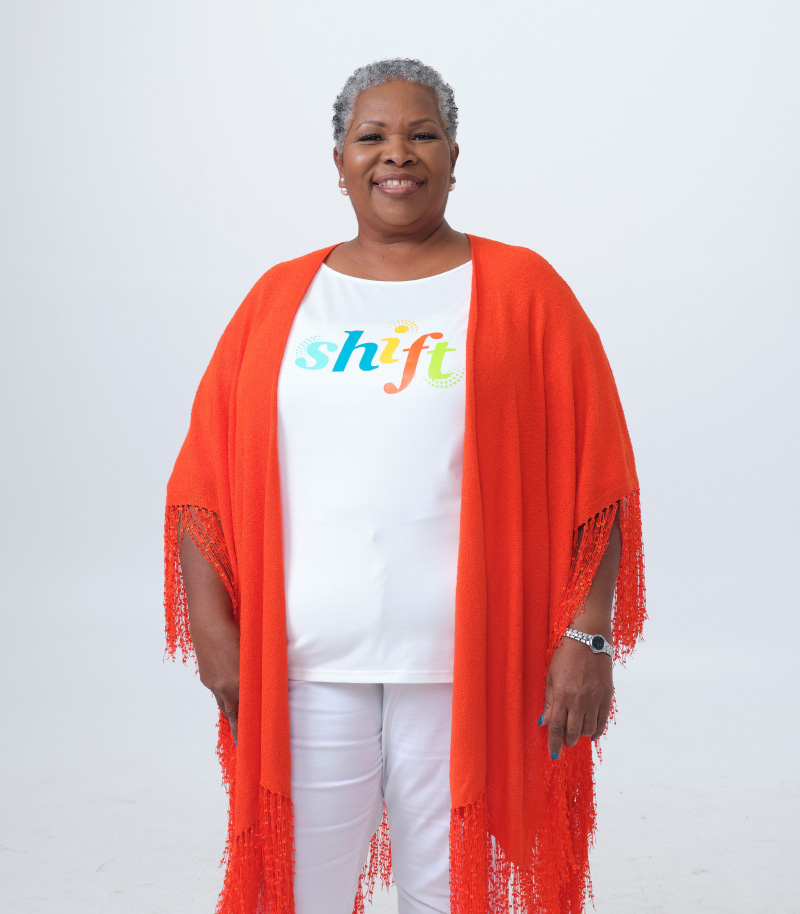 Ms. Landy was nominated by AFP Bermuda Co-Presidents Ann Spencer-Arscott and Katie Bennett who stated: "We are so excited for Truell to attend the AFP Conference. It is a wonderful opportunity for her to gain new skills, strengthen her role as a professional fundraiser, and bring new knowledge back to Bermuda."
Ms. Landy shared: "I have been interested in attending AFP Conference for quite some time after hearing the inspiring testimonies of others who have attended. As, I and my colleague, Samantha Smith, have been deepening our knowledge of the fundraising field, this was the next step in the process.
"I am honored to have been selected to represent the Bermuda Chapter this year. Fundraising is a science. I look forward to enhancing my understanding of the field, while learning new approaches to sustain our work at Shift. It will be exciting to connect with my tribe of fundraisers and return to share key learnings with my board and AFP Bermuda. Thank you, AFP Bermuda, for this amazing opportunity."
The spokesperson said, "Past Chamberlain Scholarship AFP Bermuda Chapter awardees include Pahn-Ya Ratteray [Bermuda College Foundation], Katie Bennett [National Museum of Bermuda], Suzanne DeCouto [Mount Saint Agnes, formerly at Bermuda Red Cross], and Tammalita Joseph [WindReach and formerly at BUEI].
"The Chamberlain Scholarship program honours Ralph E. Chamberlain, who had a long and distinguished career of service to AFP, beginning in the 1960s when the organization was formed as the National Society of Fund Raisers through the late 1970s when the name was changed to the National Society of Fund Raising Executives and until his death in 1999."
"Mr. Chamberlain's dedication to the organization we now know as AFP never faltered in his long volunteer career with the Association. Because of his long-time support of the Foundation's annual fund and generous planned gift, the AFP Board of Directors renamed their Conference Scholar Program in 2000 to honor Mr. Chamberlain's memory and commitment to the Association. The AFP Foundation offers every AFP chapter one Chamberlain Scholarship, which covers the recipient's conference registration, to the AFP International Conference on Fundraising. The scholarship is available to individuals who have never attended an AFP international conference."
The spokesperson said, "AFP Bermuda is committed to investing in and supporting the mentoring, training and development of professionals involved in raising funds in Bermuda – these individuals are often in specific roles such as Director of Advancement or Fundraising, consultant, or blended roles such as Executive Director, CEO, Managing Director, Trustee, Board Member and/or volunteer. For information about AFP Global visit: afpglobal.org and for information on AFP Bermuda Chapter, membership and upcoming workshops please contact Ann Spencer-Arscott at director@bermudaredcross.com or Katie Bennett at advancement@nmb.bm."
Read More About