The Bonnie-Jean Tweed Building Dedication was held yesterday [May 18] at Harmony Hall, Paget, with the building named in  recognition of the late Bonnie-Jean Tweed's "dedicated service to the Bermuda Housing Corporation and the people of Bermuda."
Speaking at the event, Minister of Public Works Lt/Col David Burch said, "Good Afternoon – Deputy Premier & Minister of Home Affairs, the Hon. Walter Roban, JP, MP, Minister of Tourism & Cabinet Office, members of Bonnie-Jean's family, Board Members, management and staff of the Bermuda Housing Corporation.
"I am delighted that you all are able to join us this afternoon for such a joyous occasion – before we get to the primary reason for being here though – a little history is on order.
"Harmony Club is one of several BHC sites being developed and upgraded as the Government creates jobs and increases the affordable housing stock.
"The complex is being renovated/re-furbished into studio & one-bedroom apartments/housing residential and emergency housing. The Bermuda Government has provided funding for this project through the Economic Stimulus Programme and the Residential Building Progamme.
"Harmony Club is made up of four residential blocks as well as the main building and this ancillary building known as Gate House. These units will house the full spectrum of BHC clients – seniors, families, the physically challenged and those in need of short term emergency housing.
"The Bermuda Government promised in successive Throne Speeches to provide jobs to small contractors. To this end consideration was given to ensure that small contractors could successfully bid on projects like this. The response was overwhelming and the successful bid for the project was tendered by 'Rise & Shine Construction' [Vivian Chambers & Dennis Bean].
"They were awarded the contract on 24th January 2022 and completed work on June 28, 2022 – on time and on budget – at a cost of $352,000.00. The scope of works included creating two apartments on the lower floor. This involved extensive demolition including removal of interior floors, ceilings, walls, chimney, windows, doors, plumbing and electrical.
"Restoration of the same ultimately took place including the reframing of a new roof, erecting new walls, installing new plumbing, electrical and flooring, tiles, drywall ceilings, installing a new kitchen, and replacing windows and doors. The Harmony Club Gate House location was Phase I of the Harmony Club project.
"Upon the passing of Bonnie-Jean in 2021 – members of staff recommended the renaming of this building to the Bonnie Jean Tweed House – in recognition of her dedicated service to the Bermuda Housing Corporation and the people of Bermuda. The Board approved and her family was consulted and agreed – so here we are today.
"Bonnie-Jean Tweed joined the Bermuda Housing Corporation [BHC] on Monday, February 7th, 1983. This date is significant as it is the 38th day of the year. She was employed with BHC for 38 years. What a significant milestone! Bonnie-Jean was the longest serving employee at BHC at the time of her untimely passing.
"She retained a plethora of information about BHC properties and clients and could provide insight into the history behind each property when asked. She knew each client by name and spoke to each of them, always maintaining the utmost respect and integrity. Her level of commitment to BHC was symbolized as she was voted "Employee of the Year" by her colleagues twice, in 2005 and 2015. Bonnie-Jean's commitment to the job was paramount and she took her role seriously.
"As a tribute to her long serving commitment and dedication to BHC and her love of the people that she served, it is our distinct pleasure, the BHC Board, Management and Staff to honour her life and legacy of kindness and service by renaming the Gate House of Harmony Club to be forever known as the "Bonnie-Jean Tweed House."
"I of course join the Board and staff of BHC in honouring this most outstanding member of our staff who approached her responsibilities – every day with compassion, care and concern for those we are charged with helping.
"I am reminded of that famous passage of scripture – Matthew Chapter 25 Verse 23 – well done thy good and faithful servant. Bonnie-Jean Tweed was a good and faithful servant."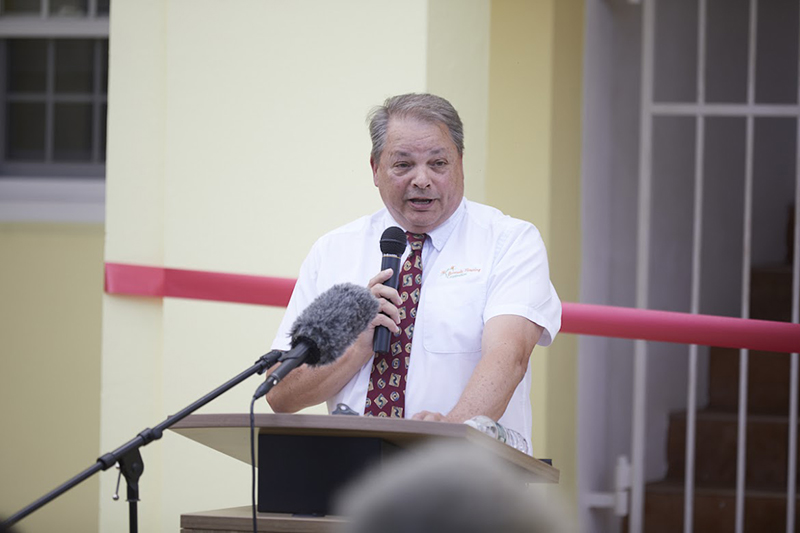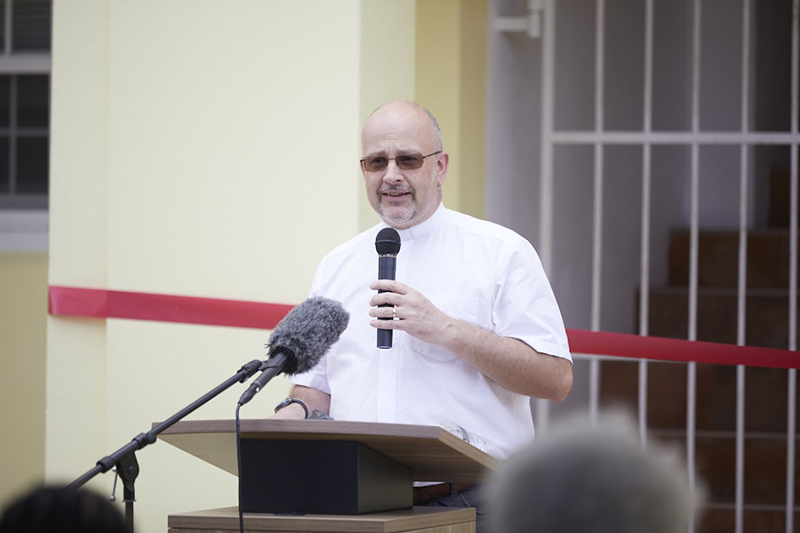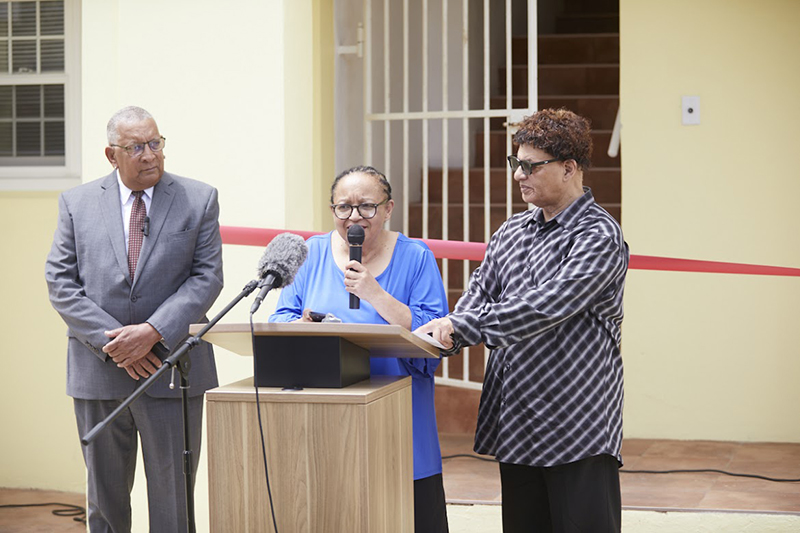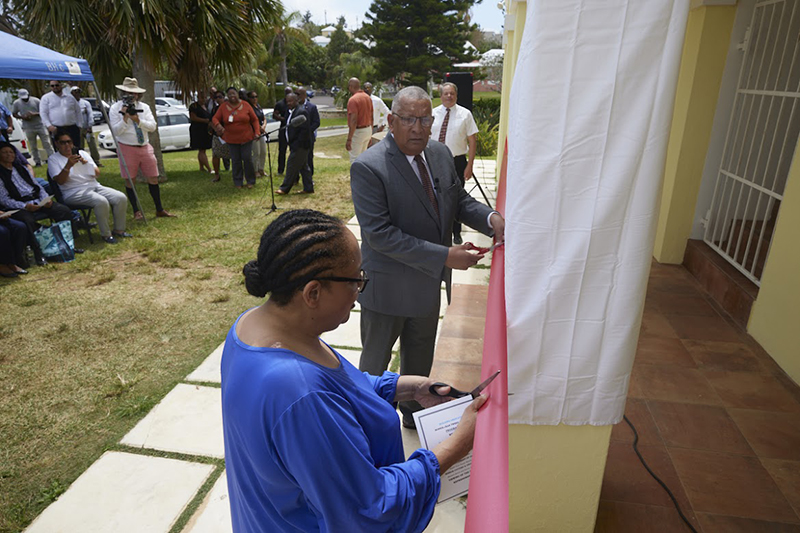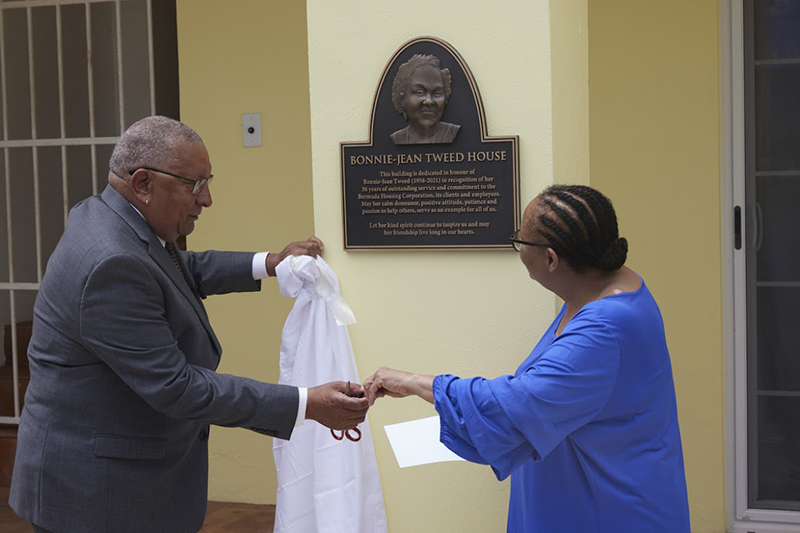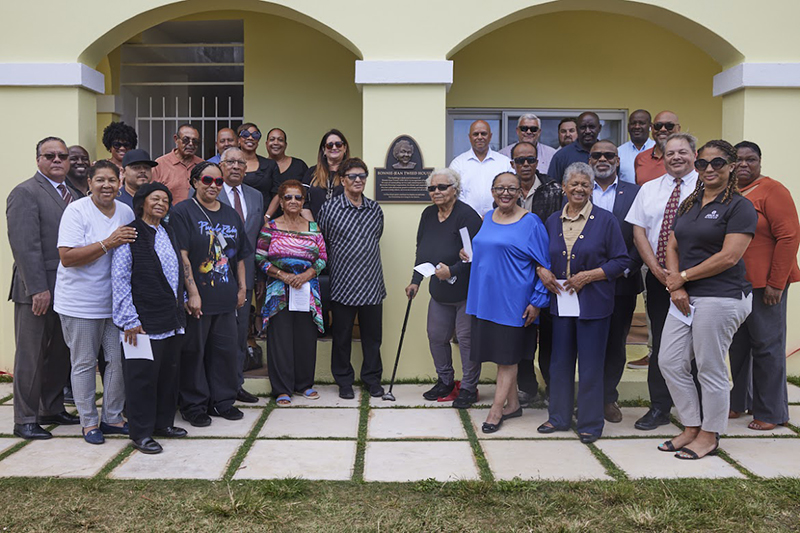 Read More About