The Inter Agency Committee for Children, Families and the Community [IAC] announced the "addition of subcontractors Dr. Claudette Fleming and Dr. S. Glenn Faries to its team."
A spokesperson said, "Dr. Flemming and Dr. Faries bring a wealth of experience, creativity, and passion to IAC, and will help to drive the organization's growth in the areas of nonprofit strategy and capacity building consulting."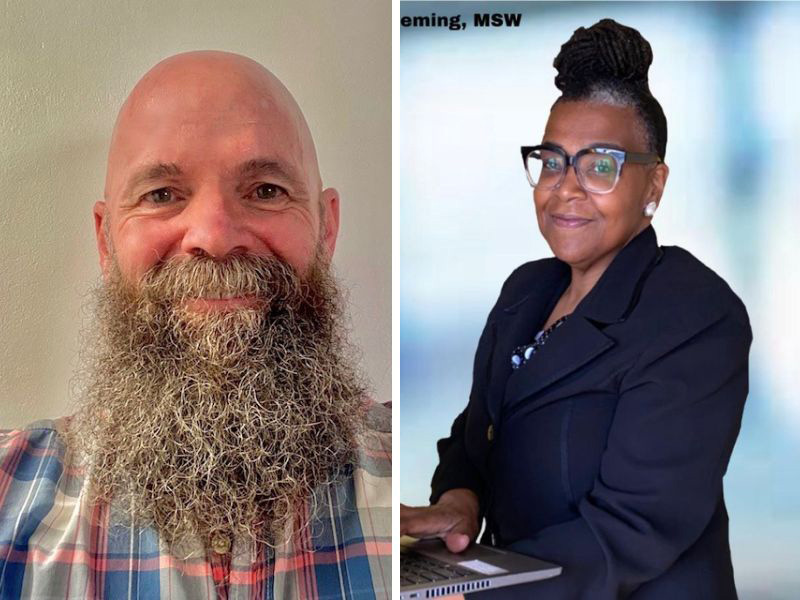 IAC's Executive Director, Dr. Nicola Paugh said, "IAC is thrilled to be expanding our team to be able to provide nonprofit capacity building services with highly accomplished nonprofit leaders. One of the benchmarks for effective capacity building initiatives is that they are "competence-based," meaning they are provided by highly qualified consultants.
"In the past year, IAC has been focused on developing a human resource structure with the capability to deliver impactful interventions that strengthen nonprofits. We are excited to bring on Dr. Fleming and Dr. Faries to support programme delivery. Both bring a combination of impressive doctoral-level academic qualifications, proven nonprofit leadership and management experience, and well-respected community reputations.
"With this enhanced programme delivery team, IAC looks forward to rolling out an intensive nonprofit accelerator programme and nonprofit strategic planning services over the next year."
A  spokesperson said, "Dr. Claudette Fleming holds a PhD in Diplomacy/the Political Economy; a Masters and an Honors Bachelor's Degree in Social Work; in addition to a Bachelor of Arts in Sociology, with concentrations in gerontology and administration and; a Certificate in Ageing and the Life Course. Dr. Fleming has built extensive stakeholder relationships in Bermuda and abroad and has a long professional history among nonprofits, community and human services.
"In 2022 she was recognized internationally for her contributions to the Diversity, Equity and Inclusion Committee, within the American College of Healthcare Administrators. Most recently she has become a Certified Strategic Implementation Professional providing her the opportunity to combine her decades of leadership and management experience with an advancing skillset to support, advise, train and coach a new generation of leaders. Before joining IAC, Dr. Fleming retired as the Executive Director from Age Concern Bermuda in September 2022, where she served for over 22 years.
"Dr. S. Glenn Faries, MD, FRCP[C] is a qualified pediatric emergency medicine specialist, whose passion to help others through his career choices has led him all over the world. He had a fulfilling career as an academic physician and physician educator at the University of Colorado School of Medicine and Colorado Children's Hospital, prior to coming home to Bermuda in 2012.
"Since his return to the island, Glenn has been a leader in the social services sector as the Executive Director of two Bermuda Charities, until his retirement from The Reading Clinic in 2021. He has sat on several committees and boards, within and outside of the non-profit sector, and continues to serve on the Board of Directors of SCARS. Since his retirement, Dr. Faries has continued his involvement with non-profits, as a consultant for two registered Bermuda Charities, as well as holding an active position on the steering committee of the Bermuda Triple Challenge, an event that raises funds for six Bermuda charities each year.
"These experienced professionals join a dynamic and forward-thinking team at IAC which includes Shana Williams, who has transitioned from Programme Manager to focus on evaluation, reporting and communications and Pamela Amaral who coordinates all programmes and operations. IAC's expansion ensures it is an organisation where innovation and excellence are the norm."

Read More About