[Written by Stephen Wright]
Stephen Catlin, the Convex Group Limited executive chairman, said it is a "privilege" to be the title sponsor of the Convex End-to-End.
Convex, the international insurance and reinsurance firm, stepped in to sponsor the island's major charity fundraiser last year. Catlin hopes it will be involved with the event for many years.
"We couldn't believe our luck [to be able to sponsor the event]," Mr Catlin told Bernews. "I believe around 12.5 per cent of the population are involved with the event, whether walkers, runners or cyclists. It's staggering."
Mr Catlin is confident there will be a bumper turnout for this year's End-to-End, describing the ever-popular event as a "very happy occasion" which "brings the whole island together".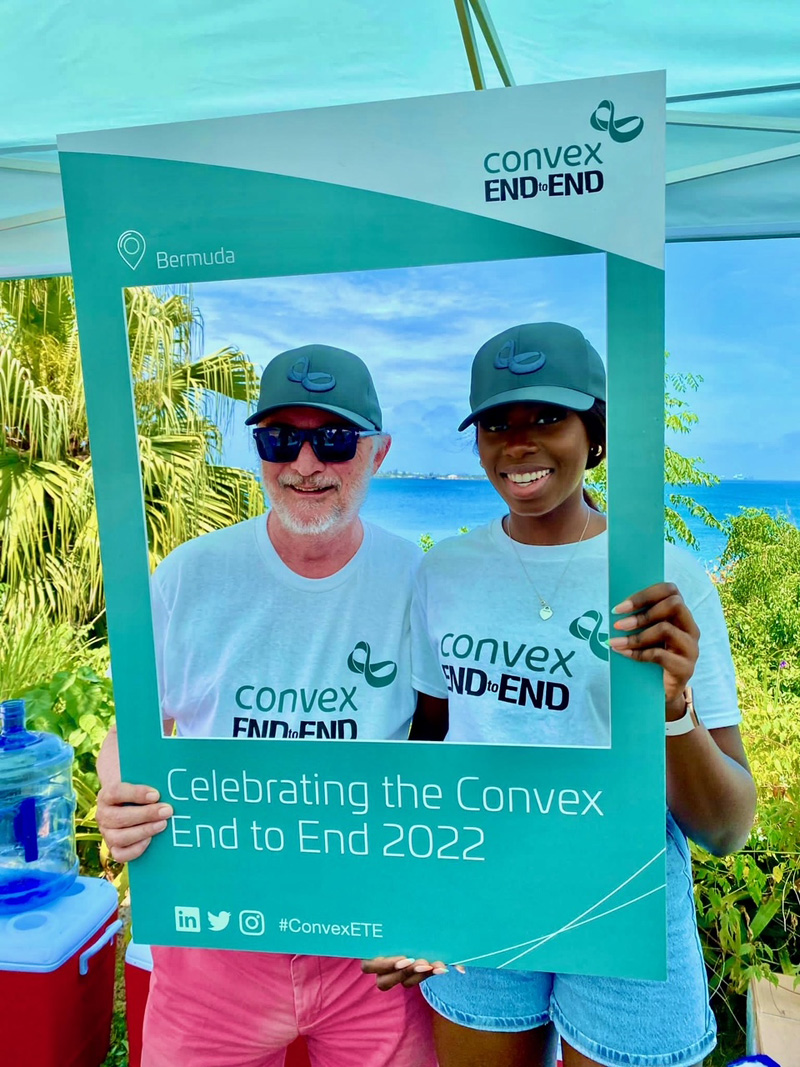 He said: "It's a privilege to be involved with the End-to-End. It's a great atmosphere, and we're very grateful to be the title sponsor.
"It's a lovely community occasion and raises money for charity. What more could you ask for. We'd love to be involved with the event for the foreseeable future."
Anne Mello, the End-to-Event chairwoman, and her committee deserve all the praise and credit for the growth and success of the event over the past 36 years, Mr Catlin said.
"The organisers work so hard and put in a lot of graft," he added. "They're the ones who deserve all of the accolades. I'd like to thank them for the tremendous amount of work that they do."
The Full End-to-End starts at 7 am in St George's. The 14-mile Middle-to-End starts at 10.30 am at Point Pleasant Park in Hamilton, next to the Point House building.
Meanwhile, the Fun Walk and Cycle, sponsored by Athene, takes place at 2 pm, starting at Beacon Hill in Somerset.
The cycling events start at 7 am [ETETE cyclists] and 9 am [ETE cyclists] at Dockyard.
The pilot gig rowers race [the Bermuda Pilot Gig Rowing Association] starting at St George's, begins at 7 am, while the rowers [Bermuda Rowing Association] race starts at White's Island at 10.30 am.
Proceeds will go towards the Bermuda Zoological Society, Gina Spence Productions, The Eliza DoLittle Society, the Skills Development Programme, and Vision Bermuda.
Anyone interested in signing up or finding out more information, click here.

Read More About