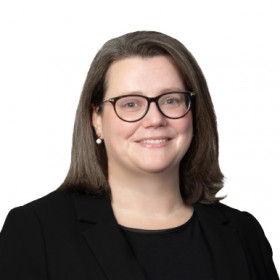 Appleby Bermuda Partner Hannah Tildesley will speak at The Commercial Bar Association [COMBAR] North American and Offshore Meeting, taking place 31 May to 2 June in Boston.
A spokesperson said, "COMBAR is the specialist association of the English and Welsh Bar for commercial barristers advising the international business community.
"The event which is taking place in North America for the first time since 2019, will bring together COMBAR barrister members and senior litigators from leading US, Canadian, Mexican and offshore law firms. This year, the guest of honour will be Mr. Justice Foxton, the current Judge in Charge of the Commercial Court of England & Wales.
"Hannah will participate in the 'Securities Litigation' panel, providing an offshore perspective on the topic."
Ms Tildesley said, "I am delighted to have been selected to speak at the first COMBAR North American meeting and look forward to speaking on this panel, and to having valuable and dynamic conversations with fellow litigators on the latest developments in our respective areas."
The spokesperson said, "Hannah is a member of Appleby's Dispute Resolution team in Bermuda. She specialises in international commercial litigation with particular focus on banking and funds litigation, director and shareholder disputes, and contentious trust disputes. Many of the matters in which she is instructed are multi-jurisdictional and frequently involve complex cross-border issues and conflict laws.
"Hannah often works alongside leading onshore law firms and barristers. She also advises on litigation aspects of corporate deals, including governance issues, director duties and enforcement and insolvency considerations. Hannah is recognised by both Chambers and Legal 500 for her expertise and was named a 'Next Generation Partner' by Legal 500 in 2023. She is also recognised as a 'Rising Star' by the Private Client Global Elite Directory 2023."
Read More About