Appleby announced its support and speakers for the first-ever Bermuda Risk Summit 2022 taking place on 14-16 March at Hamilton Princess Hotel.
A spokesperson said, "Appleby is a gold sponsor of the Bermuda Risk Summit which is presented by the Bermuda Business Development Agency. The event will welcome leading risk specialists for thought leadership sessions, keynote presentations and c-suite networking opportunities.
"Brad Adderley, Bermuda Managing Partner, and Josephine Noddings, Counsel, are speakers on days two and three, respectively, on the agenda.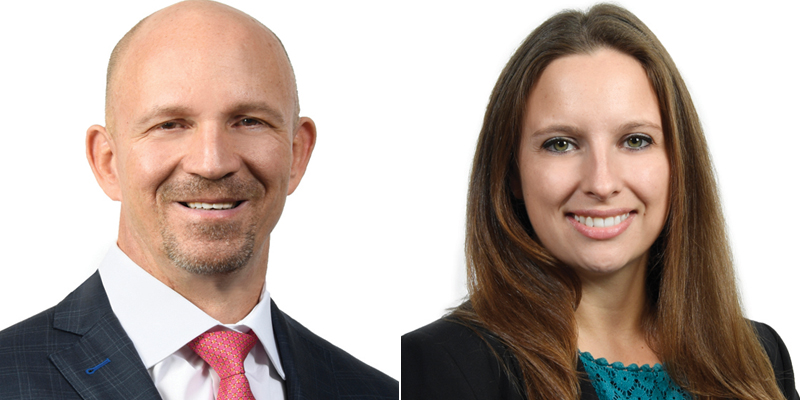 "Brad will serve as moderator of the 15 March life re/insurance panel titled, 'Bermuda's Role in The Growing Life Insurance Sector'. Panel members will share insights on the increasing awareness of mortality risk in a pandemic world, and the role and importance of Bermuda's life re/insurance sector.
"Josephine will participate on the 16 March Insurtech panel titled, 'The Rise of Innovative Insurtech' to examine how Bermuda's tech-driven solutions are reshaping the reinsurance landscape and increasing efficiencies.
"Brad is Bermuda Managing Partner at Appleby, and also Bermuda Group Head of Corporate and the Global Sector Leader for Insurance & Reinsurance for the firm. He has extensive experience in all insurance and reinsurance matters, including life insurance securitisations. He has advised, structured, incorporated and registered a multitude of commercial life companies.
"Brad also specialises in insurance-linked securities and alternative collateralised reinsurance investment transactions. He has advised clients on a wide range of transactions including catastrophe bonds, special purpose insurers, sidecars and other fully collateralised structures. Brad is also a member of Appleby's global Technology & Innovation group, providing comprehensive advice in connection with all aspects of digital asset issuances and the carrying on of digital asset business. He has been featured in Bermuda's Risk Transfer Hall of Fame for his significant contributions and is consistently recognised as a top-tier lawyer by leading legal directories.
"Josephine practices in all areas of corporate and commercial law, including insurance, regulation, and public and private M&A, as well as the structuring and formation of investment funds, including ILS funds. She is a member of Appleby's Insurance & Reinsurance practice, in addition to the firm's global Technology & Innovation group, providing comprehensive advice on all aspects of digital asset issuances and business. Josephine is recognised by leading legal directories and named a 'Rising Star' by Bermuda:Re+ILS in 2019."
Mr Adderley said, "Appleby is pleased to sponsor the inaugural Bermuda Risk Summit which promises to deliver introspective dialogue and sharing of ideas. With Bermuda as one of the world's largest re/insurance centres, the event will see some of the industry's leading authorities seek to tackle challenges, expand on past and present successes, and aim to effectively deliver promising solutions for clients navigating today's market. As our industry thrives on in-person dialogue and relationship-building, we look forward to seeing many familiar faces and meeting new ones."
Read More About